Dude Perfect Net Worth: How Rich Is the Group in 2022?
Dude Perfect is an American sports and comedy group that is best known for its trick-shot videos on YouTube. The Dude Perfect net worth figure is roughly $40 million as of 2022.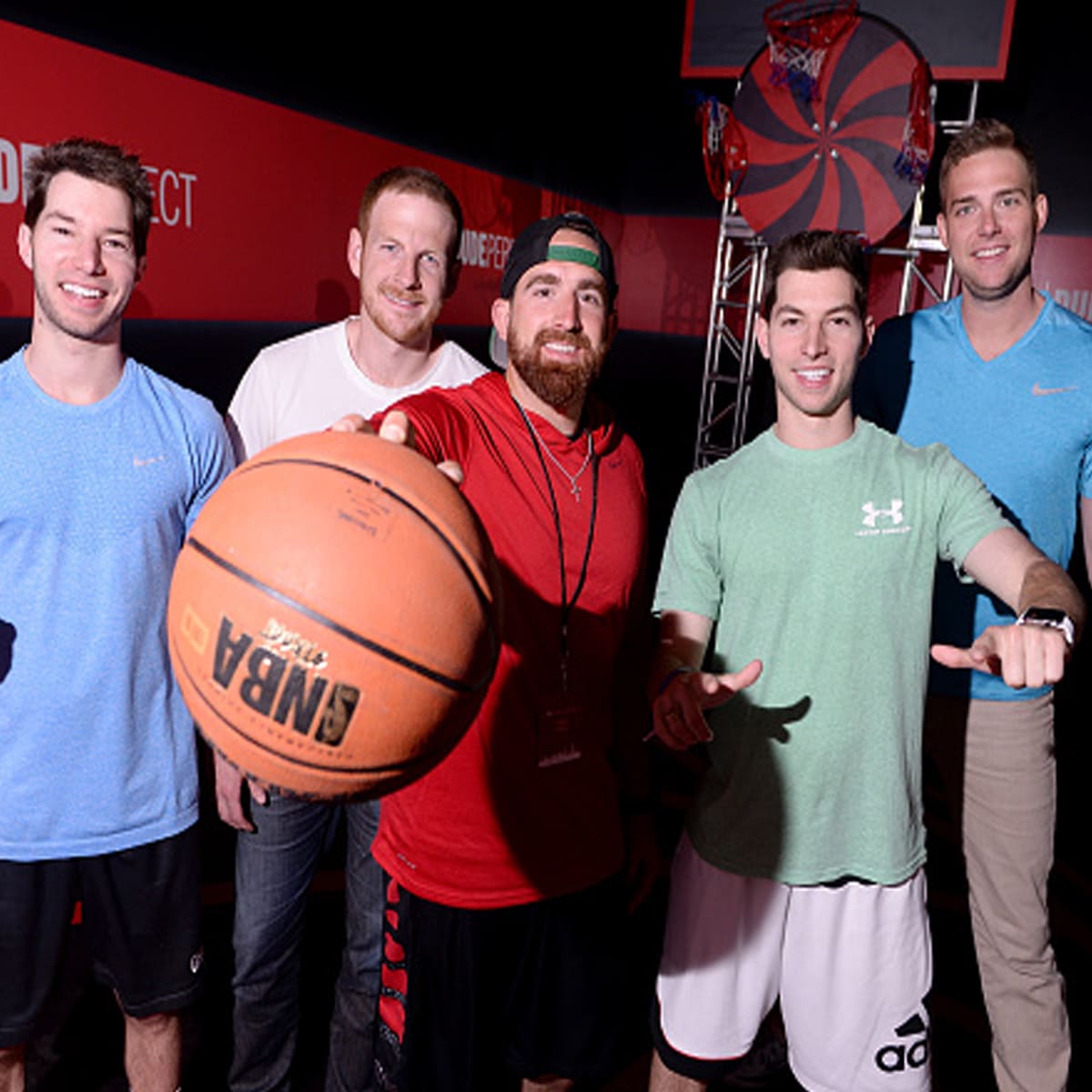 Early Life and Bio
| | |
| --- | --- |
| Full Name(s) | Tyler Toney, Garrett Hilbert, Cody Jones, Cory and Coby Cotton |
| Birth Date / Age | N/A |
| Birth Place | N/A |
| Source of Wealth | YouTube |
| Relationship Status | N/A |
| Height | N/A |
| Net Worth | $40 Million |
Dude Perfect got its start in April 2009 when the group released a video on YouTube of them performing trick shots at Tyler Toney's ranch. Wildly, the video racked up over 200,000 views in its first week.
Incredibly, their second video quickly amassed over 18 million views. The upload saw them filming at Christian summer camp Sky Ranch. Afterward, ESPN contacted the group.
Subsequently, Dude Perfect appeared on First Take, Pardon the Interruption, Around the Horn, and SportsNation. These television debuts catapulted them to internet stardom.
Notably, all five members of the group are former college roommates at Texas A&M University.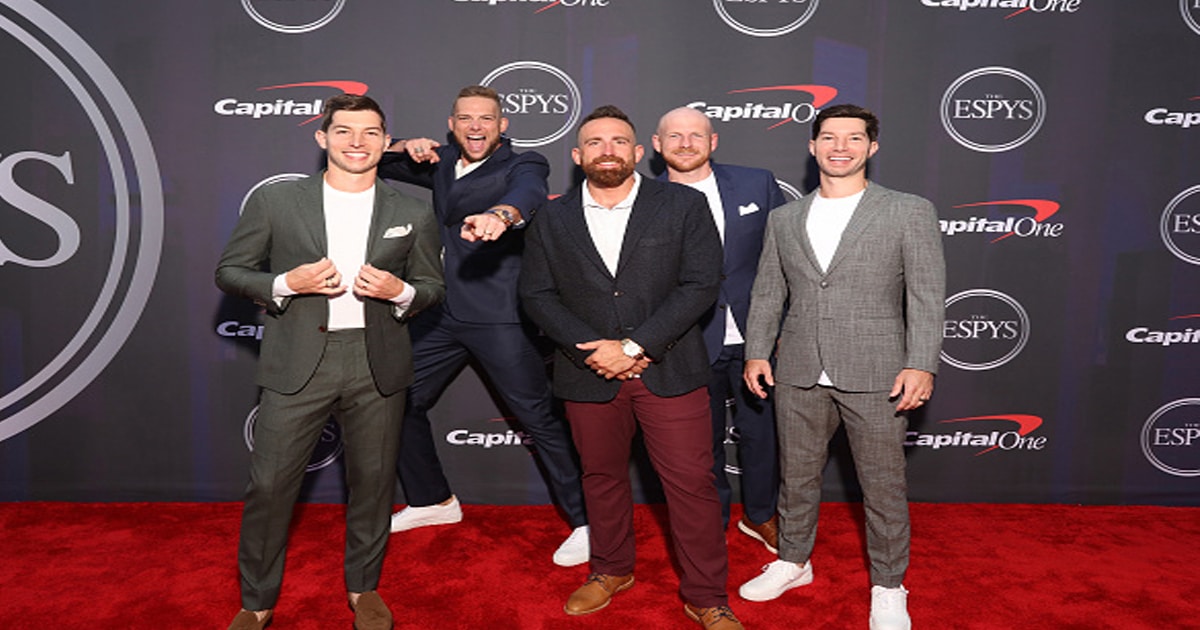 Dude Perfect Net Worth and Career
Nowadays, Dude Perfect boasts an outrageous 57.5 million subscribers on their official YouTube channel. That's good for the twenty-first most-subscribed channel overall. Also, they have over 14.2 billion views in total since their first video.
Over the years, the group has worked with some of the world's top athletes, including Aaron Rodgers, Chris Paul, Russell Wilson, Johnny Manziel, Odell Beckham Jr., and others.
Currently, Dude Perfect holds 14 Guinness World Records. Their most notable records are "the longest basketball shot" and "longest barefoot Lego walk".
In 2019 and 2021, Dude Perfect went on their first live tours across cities in the United States.
On top of that, they have a television series entitled The Dude Perfect Show that aired for two seasons on CMT and then Nickelodeon.
Impressively, they have published a book, launched a free mobile game, and released a song.
Their celebrity guests outside of sports include Luke Bryan, Paul Rudd, and Zac Efron. Actually, they were even selected by the Harlem Globetrotters in their 2015 player draft.
Dude Perfect Instagram and Twitter
The ensemble's Instagram account possesses 11.4 million followers as of May 2022. To go along with that, their official Twitter profile has 434,100 followers currently.
Personal Lives
Of the five members of Dude Perfect, Tyler Toney's personal life is the most documented. After marrying Bethany Toney in 2011, the couple has had three children with each other. Their kids' names are Barrett and Colton.
Meanwhile, Cody Jones has a wife by the name of Allison. Together, they have two kids named Landry and Lucy.
Then, Garrett Hilbert married his wife Kristen in 2011. Garrett and Kristen have three kids together. Their names are Owen, Iris, and Lincoln.
Lastly, Cory Cotton is married to a woman named Amy, and his twin brother, Coby, has been married to his wife Aubrey since 2017.
Dude Perfect Net Worth
The Dude Perfect net worth figure of $40 million has been rapidly amassed since 2010. Diving the group in five, it's estimated that each of their worths is about $8 million. Their YouTube channel, along with their other ventures, and endeavors have yielded tens of millions.
Dude Perfect FAQ
Where is Tyler from Dude Perfect from?

Toney was born and raised in Prosper, Texas. He went on to study at Texas A&M University and got married in 2011.
Who are the members of Dude Perfect?

The five members of Dude Perfect are Tyler Toney, Garrett Hilbert, and Cody Jones, along with twins Cory and Coby Cotton.
Dude Perfect News