Jose Canseco Net Worth, Age, Bio, Twitter, and Daughter
Canseco is a Cuban-American former Major League Baseball player best known for playing for the Oakland Athletics. The Jose Canseco net worth figure is roughly $1 million as of 2022.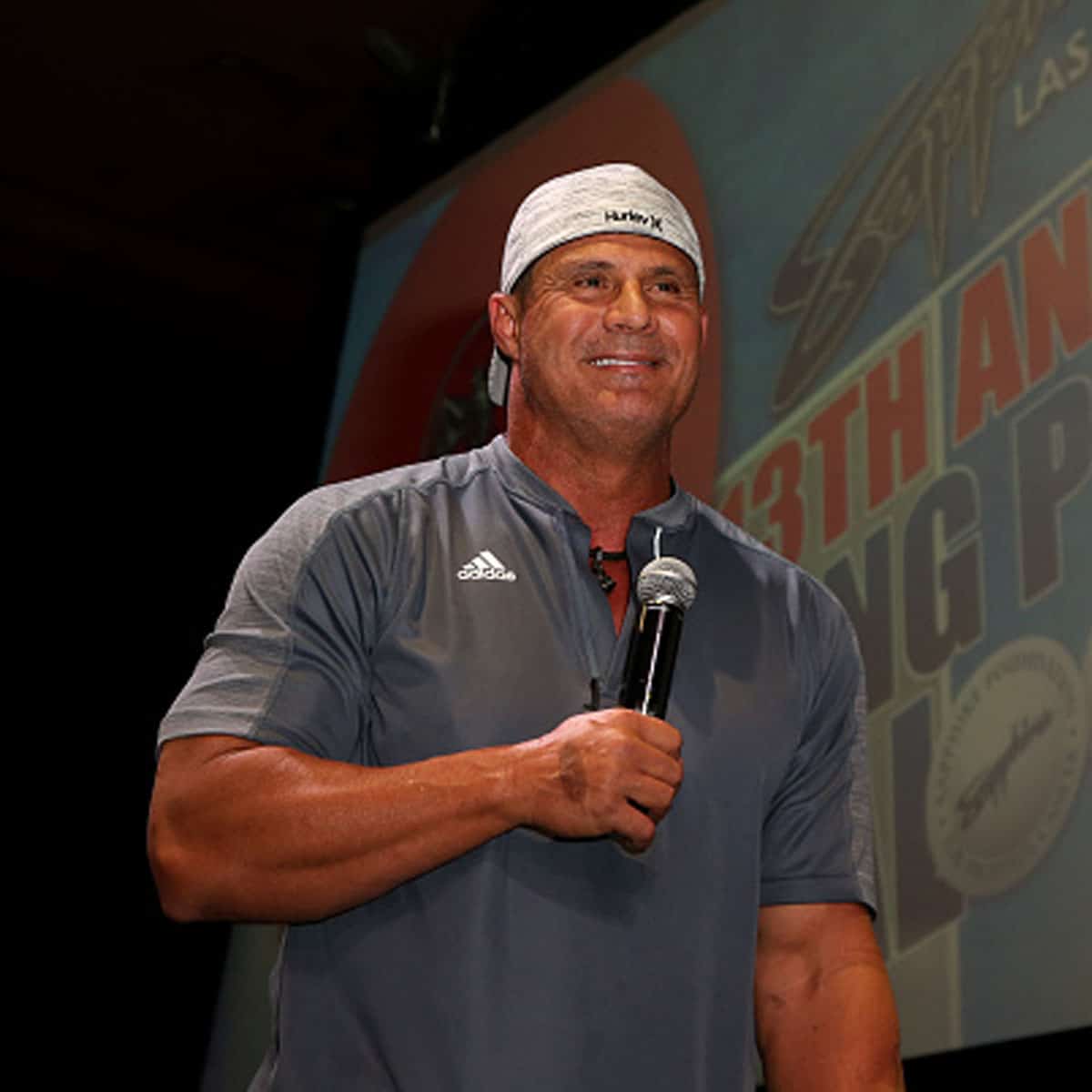 Early Life and Bio
| | |
| --- | --- |
| Full Name | José Canseco Capas Jr. |
| Birth Date / Age | July 2, 1964 / 57 Years Old |
| Birth Place | Havana, Cuba |
| Source of Wealth | Baseball |
| Relationship Status | Single |
| Height | 6 ft. 4 in. / 193 cm. |
| Net Worth | $1 Million |
Jose Canseco Capaas Jr. was born in July of 1964 in Havana, Cuba to parents Jose Sr. and Barbara. His father was a territory manager for the oil and gasoline corporation Esso who lost his job after Fidel Castro came to power in 1959.
Fortunately, the family was allowed to leave the country in 1965, one year after Jose and his twin brother were born. Eventually, they settled in the Miami area of Florida where Jose Sr. landed another job as a territory manager for an oil and gas company.
Notably, Jose Jr.'s twin brother, Ozzie Canseco, was also a former major league baseball player.
In 1982, Canseco graduated from Miami Coral Park High School. Interestingly, he failed to make the varsity team until his senior year. He was named the team's MVP as a senior.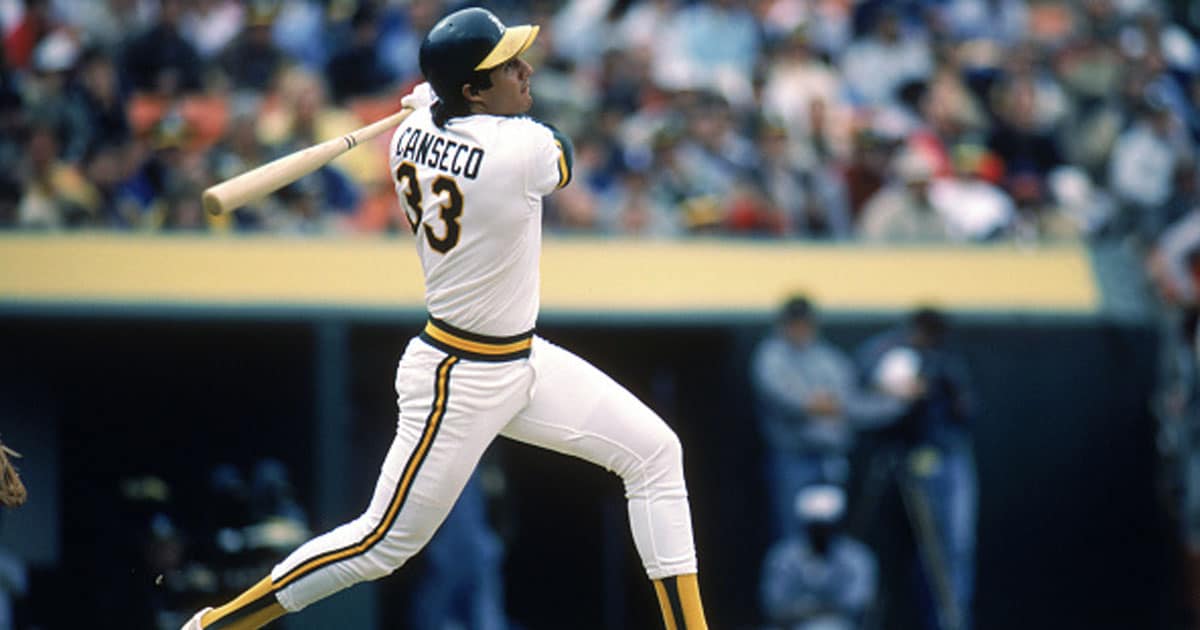 Jose Canseco Net Worth and Career
Canseco was selected in the 15th round by the Oakland Athletics the year he graduated high school. Then, he made his big league debut in September 1985 as a late-season call-up.
In his first full MLB season, Canseco hit 33 home runs, batted in 117 runs, and stole 15 bases. All of which helped him to win the 1986 AL Rookie of the Year award.
For his career, Canseco hit 462 homers over the course of about 17 seasons. On top of that, he made six All-Star teams, won four Silver Slugger awards, and was named the AL MVP in 1988.
At one time, the outfielder was the highest-paid player in baseball from his record-setting $23.5 million contract in 1990. Over his playing days, Canseco made a bit over $45 million.
In 2005, Canseco admitted to using performance-enhancing drugs in a tell-all book titled Juiced: Wild Times, Rampant 'Roids, Smash Hits & How Baseball Got Big. He also claimed that 85 percent of the league used them in what turned out to be a New York Times bestseller.
Lastly, Canseco blamed the amounts he had to pay in taxes and charges for him being "broke".
Jose Canseco Instagram and Twitter
Currently, the former ball player possesses about 67 thousand Instagram followers. To go along with that, Canseco has just over 515 thousand followers on his Twitter account in 2022.
Personal Life
Originally, Canseco married Esther Haddad in 1988, but the marriage lasted just five years.
Then, the baseball player re-married a woman named Jessica in 1996. However, his second marriage was cut short after merely three years, but not before having their daughter Josie.
Jose Canseco Net Worth
The Jose Canseco net worth figure of $1 million has been amassed and lost since he signed his first big MLB contract. Over that span, he made tens of millions by way of his salaries and lost most of it through taxes, legal fees, and poor money management.
Jose Canseco FAQ
Why do people hate Jose Canseco?

Of course, Canseco isn't unanimously hated, but he definitely isn't the most well like ex-athlete. That's mostly due to his pompous demeanor and the fact he was caught taking performance-enhancing drugs while playing.
When is the Jose Canseco fight?

Canseco's one professional mixed martial arts fight came in a losing effort against Hong Man Choi in 2009. In 2021, he boxed Billy Football from Barstool Sports. Again, he lost.
Jose Canseco News
An error has occurred, which probably means the feed is down. Try again later.