Sean Mcvay Net Worth: How Rich Is the NFL Head Coach in 2022?
Mcvay is an American football coach who is best known for being the head coach of the Los Angeles Rams in the National Football League (NFL). The Sean Mcvay net worth is estimated to be $7 million as of 2022.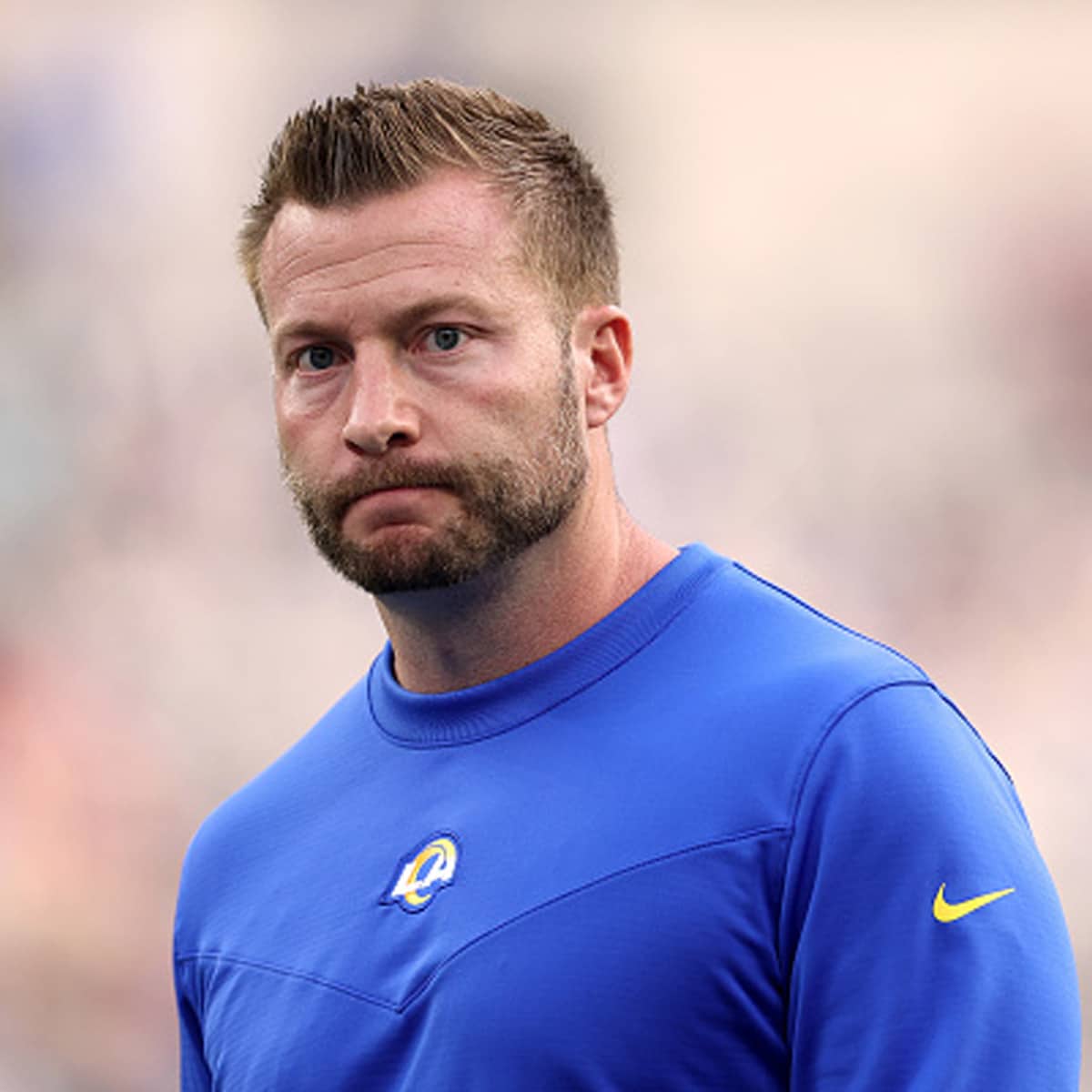 Early Life
| | |
| --- | --- |
| Full Name | Sean McVay |
| Birth Date / Age | January 24, 1986 / 36 Years Old |
| Birth Place | Dayton, Ohio |
| Source of Wealth | NFL Coaching |
| Relationship Status | Engaged To Veronika Khomyn |
| Height | 5 ft. 10 in. / 178 cm. |
| Net Worth | $7 Million |
Sean Mcvay was born in January of 1986 in Dayton, Ohio to parents Tim and Cindy. His father played defensive back at Indiana University.
Meanwhile, his grandfather, John Mcvay, was the head coach at the University of Dayton, followed by the head coach of the New York Giants, as well as the general manager of the San Francisco 49ers.
The family resided in Dayton until Mcvay was about six years old. They then moved south where the future NFL coach attended Marist School in Brookhaven, Georgia. There, he started all four years at quarterback and defensive back.
His senior year, Mcvay led the team to a 14–1 record and state championship while being named the Georgia 4A Offensive Player of the Year over NFL Hall of Famer Calvin Johnson.
Interestingly, Mcvay played wide receiver at Miami University in Oxford, Ohio. In three seasons, he recorded 39 receptions for 312 yards and no touchdowns.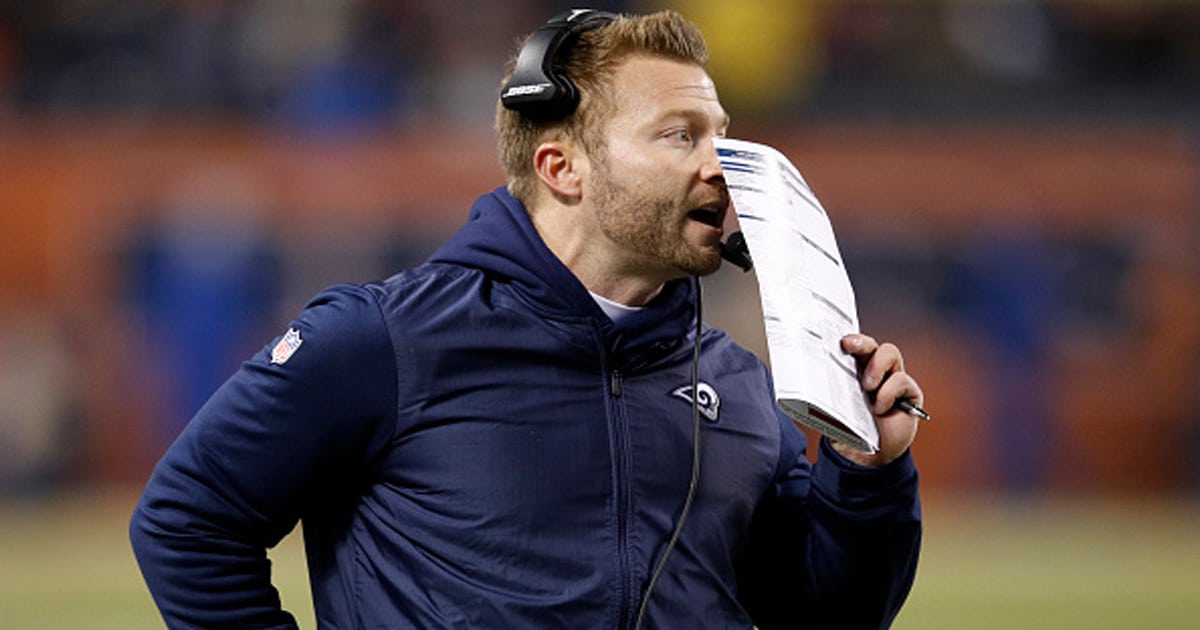 Sean Mcvay Net Worth and Career
In 2008, Mcvay began his coaching career as an assistant wide receivers coach with the Tampa Bay Buccaneers under Jon Gruden. The following year, Mcvay had a brief stint with the Florida Tuskers of the United Football League (UFL).
In 2010, he was hired by Mike Shanahan to become the assistant tight ends coach for the Washington Redskins. It didn't take long for him to get promoted to the lead role, which he'd do for three seasons.
New head coach, Jay Gruden, promoted Mcvay to the offensive coordinator position in January of 2014. He remained there for three seasons before receiving the opportunity to become the head coach of the Los Angeles Rams.
Remarkably, when hired, Mcvay was the youngest head coach in the NFL's modern era at just under 31 years of age.
In five complete regular seasons as head coach, Mcvay has totaled a record of 55-26, which is good for a .679 winning percentage. In 2022, he led the team to its second Super Bowl appearance since taking the helm in 2017.
As far as the postseason is concerned, Mcvay boasts a 6-3 record which features two runs to the Super Bowl. On February 13, 2022, he will make his second attempt to reign victorious in the sport's biggest game as the Rams take on the Cincinnati Bengals.
Already, Mcvay has built quite the coaching tree. Names include his Super Bowl LVI opponent Zac Taylor, as well as Matt LaFleur, and Brandon Staley.
Sean Mcvay Contract History
Originally, Mcvay was hired under a five-year contract at about $2 million per year. However, the Rams tore that contract up after he led them to the Super Bowl in 2018. Knowing they had one of the top young minds in the league, the Rams gave Mcvay a multi-year extension worth $85 million per year.
Believe it or not, his current salary only places him as the sixth highest-paid NFL coach. The five coaches paid more handsomely than him are Matt Rhule, John Harbaugh, Sean Payton (now retired), Pete Carroll, and Bill Belichick.
Personal Life
While coaching in Washington, Mcvay met his current fiancee, who was attending George Mason University. Veronika Khomyn is a model from Ukraine. The couple lives in the LA area and they made their engagement official in 2019 while vacationing in Cannes, France. They do not have any children as of this point.
Sean Mcvay Net Worth
The Sean Mcvay net worth figure that is $7 million has been tallied through two contracts as head coach of the Los Angeles Rams. At roughly $8.5 million per year and still only 36, expect that number to increase. He has also starred in commercials for Campbell's Soup and the Switch Smart Doorbell.
Sean Mcvay