JaMarcus Russell Net Worth: How Rich Is the Ex-NFL Player in 2022?
Russell is a former American football quarterback known for his failed three-year career in the National Football League (NFL). The JaMarcus Russell net worth figure is $4 million in 2022.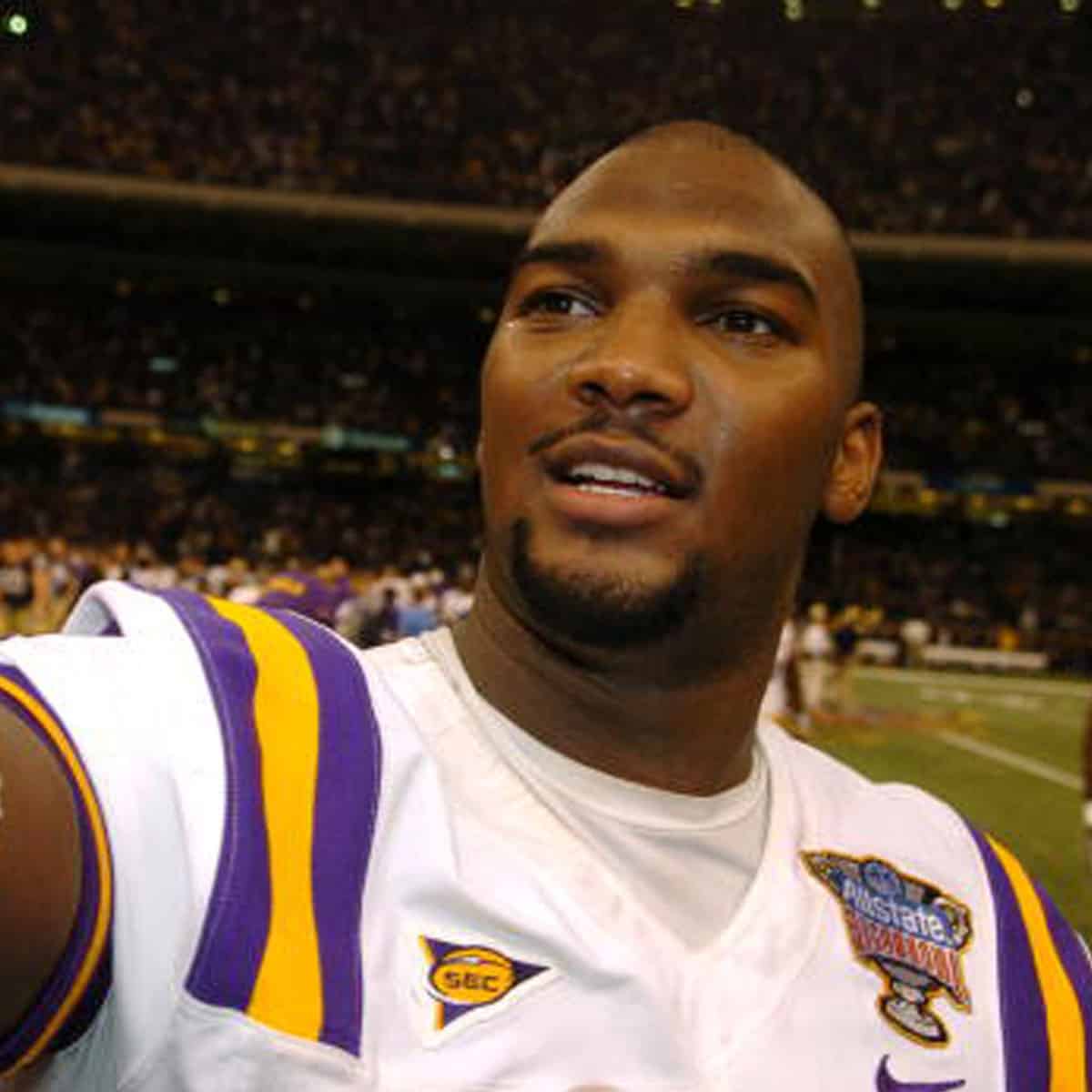 Early Life and Bio
| | |
| --- | --- |
| Full Name | JaMarcus Trenell Russell |
| Birth Date / Age | August 9, 1985 / 36 Years Old |
| Birth Place | Mobile, Alabama, USA |
| Source of Wealth | Football |
| Relationship Status | Single |
| Height | 6 ft. 6 in. / 1.98 m. |
| Net Worth | $4 Million |
JaMarcus Trenell Russell was born in August of 1985 in Mobile, Alabama to parents Bobby and Zina. Russell attended Lillie B. Williamson High School where he played basketball, threw the javelin, and of course, played football.
Incredibly, he started all four years on the varsity team under head coach Bobby Parrish. Not only that, but he never missed a game. As a senior, Russell earned Parade magazine All-American honorable mention honors.
Additionally, he went on to break the Alabama High School Athletic Association passing yards record. In 2003, he committed to play college ball at Louisiana State University (LSU).
There, he played three seasons with the Tigers. In his final collegiate performance, Russell led LSU to a 41-14 victory over Notre Dame in the 2006 Allstate Sugar Bowl.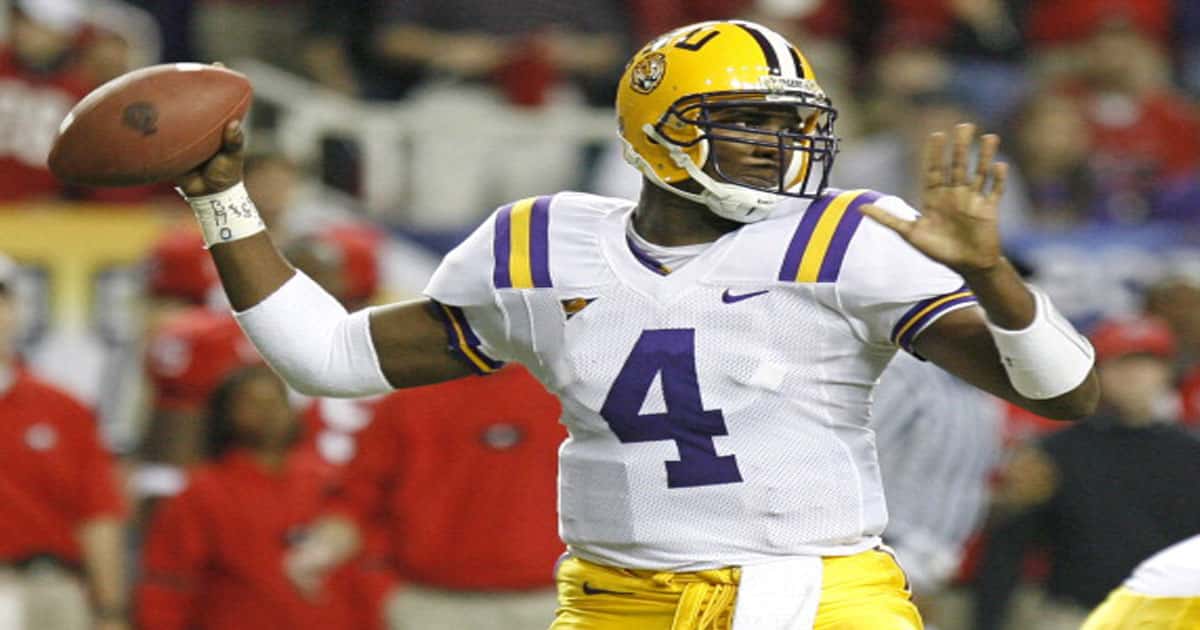 JaMarcus Russell Net Worth and Career
The Oakland Raiders selected Russell with the top overall pick in the 2007 NFL Draft. Afterward, former Raiders linebacker Matt Millen said he warned owner Al Davis not to draft Russell due to character concerns. Head coach Lane Kiffin didn't want to select him either.
Immediately, Russell held out through training camp as he and the franchise failed to reach a deal. Then, he inked a six-year contract worth up to $68 million, with $31.5 million guaranteed just prior to the start of the season.
In three NFL seasons, Russell started 25 of the possible 48 games. Over that span, he threw 18 touchdowns against 23 interceptions. He also fumbled 25 times, losing 18 of them.
After being released in 2010, JaMarcus filed a grievance against the Raiders for an additional $9 million. In the end, the two parties settled on a $3 million payout.
Overhype, weight problems, addiction, and an overall lack of dedication led to Russell being arguably the biggest "bust" in the sport's history.
JaMarcus Russell Instagram and Twitter
Currently, the former NFL quarterback possesses just under 6 thousand followers on his Twitter account. Aside from that, Russell doesn't subscribe to any other social media outlets.
Personal Life
Commendably, Russell aided those affected by the aftermath of Hurricane Katrina in 2005.
In 2010, the QB was arrested in his hometown for being in possession of codeine syrup without a valid prescription. Though never indicted, it reportedly ended his shot of reentering the NFL.
Lastly, Russell said he tested positive for codeine after being taken in the 2007 NFL Draft.
JaMarcus Russell Net Worth
The JaMarcus Russell net worth figure of $4 million is essentially what's left over from his NFL rookie contract. The six-year, $68 million ($31.5 million guaranteed) contract that he signed upon entering the league has floated him to this point as he hasn't worked since retiring.
JaMarcus Russell FAQ
What is JaMarcus Russell doing now?

Nowadays, Russell is laying low and staying out of the media. Interestingly, he told Sports Illustrated in 2016 that he penned all 32 teams asking to let him play for free, but no team responded.
Who did JaMarcus Russell play for?

After three seasons at LSU, Russell was selected with the top overall pick in the NFL Draft by the Oakland Raiders. Then, he spent just three seasons in Oakland before leaving the NFL.
JaMarcus Russell News
An error has occurred, which probably means the feed is down. Try again later.