Dick Vitale Net Worth: How Rich Is the Sports Announcer in 2022?
Vitale is an American sportscaster known as being a college basketball broadcaster on ESPN for over four decades. The Dick Vitale net worth figure is roughly $20 million as of 2022.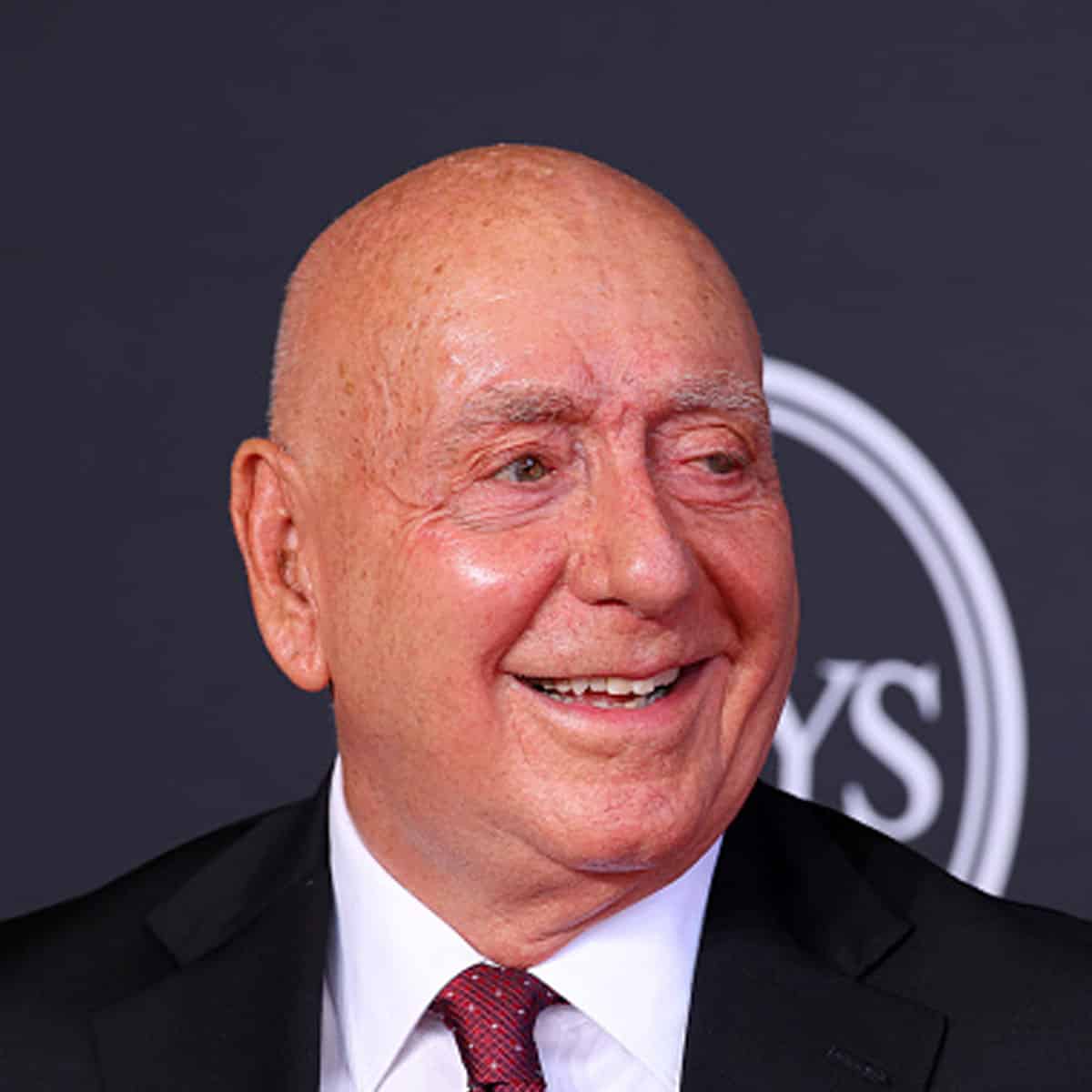 Early Life and Bio
| | |
| --- | --- |
| Full Name | Richard John Vitale |
| Birth Date / Age | June 9, 1939 / 83 Years Old |
| Birth Place | Passaic, New Jersey, USA |
| Source of Wealth | Sports Commentating |
| Relationship Status | Married To Lorraine McGrath |
| Height | 5 ft. 10 in. / 1.80 m. |
| Net Worth | $20 Million |
Richard John Vitale was born in June of 1939 in Passaic, New Jersey to parents John and Mae. His father was a piecework clothing press operator and security guard, while his mother worked as a seamstress in a factory. Notably, Vitale has a brother named John Jr.
Meanwhile, Dick grew up in the city of Garfield before moving to East Paterson his freshman year. There, he graduated from East Rutherford High School in Bergen County.
Afterward, Vitale enrolled at Seton Hall University, graduating in 1963 with a bachelor of science degree in business administration.
Eventually, he attained a master's degree in education from William Paterson University.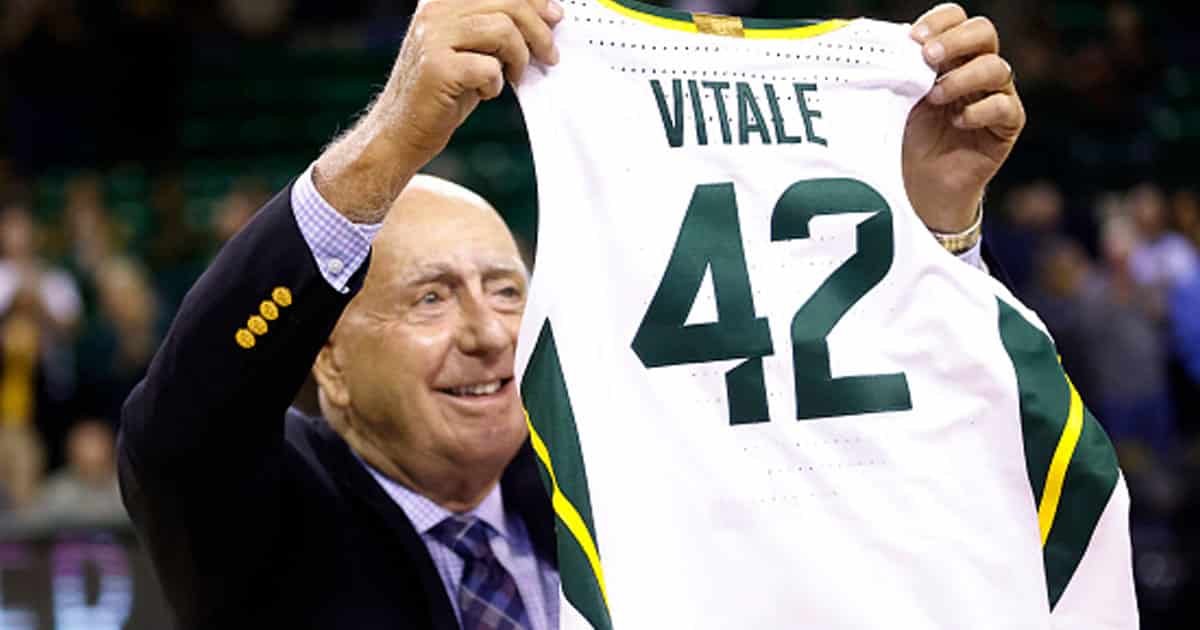 Dick Vitale Net Worth and Career
Actually, Vitale was a coach for nearly 20 years before becoming a sportscaster. Throughout his tenure, "Dicky V" coached at Garfield High School, East Rutherford High School, Rutgers University (assistant), the University of Detroit Mercy, and the NBA's Detroit Pistons.
Then, he called his first game on ESPN in December 1979. By 2004, Vitale was announcing over 40 games per year. Celebrity Net Worth says that Vitale earns $3 million annually from ESPN.
In 2008, Vitale was inducted into the Naismith Memorial Basketball Hall of Fame and the College Basketball Hall of Fame.
Vitale has called well over one thousand games for ESPN over the span of four-plus decades.
Impressively, Vitale has penned 14 different books, including his 2004 autobiography entitled Living a Dream. He has also appeared as himself in films such as He Got Game, Blue Chips, and Love & Basketball.
Lastly, Dick has served as a spokesperson for brands like DiGiorno pizza, Oberto beef jerky, the Airborne Athletics basketball training device Dr. Dish, GEICO, as well as Hooters restaurants.
Dick Vitale Instagram and Twitter
Currently, the sports telecaster possesses about 106 thousand Instagram followers. To go along with that, Vitale has another 950 thousand followers on his Twitter account as of July 2022.
Personal Life
"Dicky V" married Lorraine McGrath in 1971 and they are still happily together to this day. Also, have two daughters named Terri and Sherri, along with five grandchildren.
He has lived in Lakewood Ranch, Florida for many years and is an avid fan of the Tampa Bay Buccaneers, Lightning, and Rays.
Dick Vitale Net Worth
The Dick Vitale net worth figure of $20 million has been tallied since the late 1970s. Over that time, the sportscaster has become a fixture of college basketball. Now, he is battling his illness as he strives to return courtside to call games on the hardwood.
Dick Vitale FAQ
How old is Dick Vitale?

The college basketball announcer celebrates his birthday every year on June 9th. Being born in 1939, Vitale will be 84 years old in the summer of 2023.
Why is Dick Vitale sick?

Sadly, Vitale is suffering from a severe form of dysplasia known as carcinoma in situ.
Dick Vitale News