Lane Kiffin Net Worth, Age, Bio, Wife, and Twitter
Kiffin is an American football coach who is currently serving as the head coach of the University of Mississippi (Ole Miss). The Lane Kiffin net worth figure is $8 million as of 2022.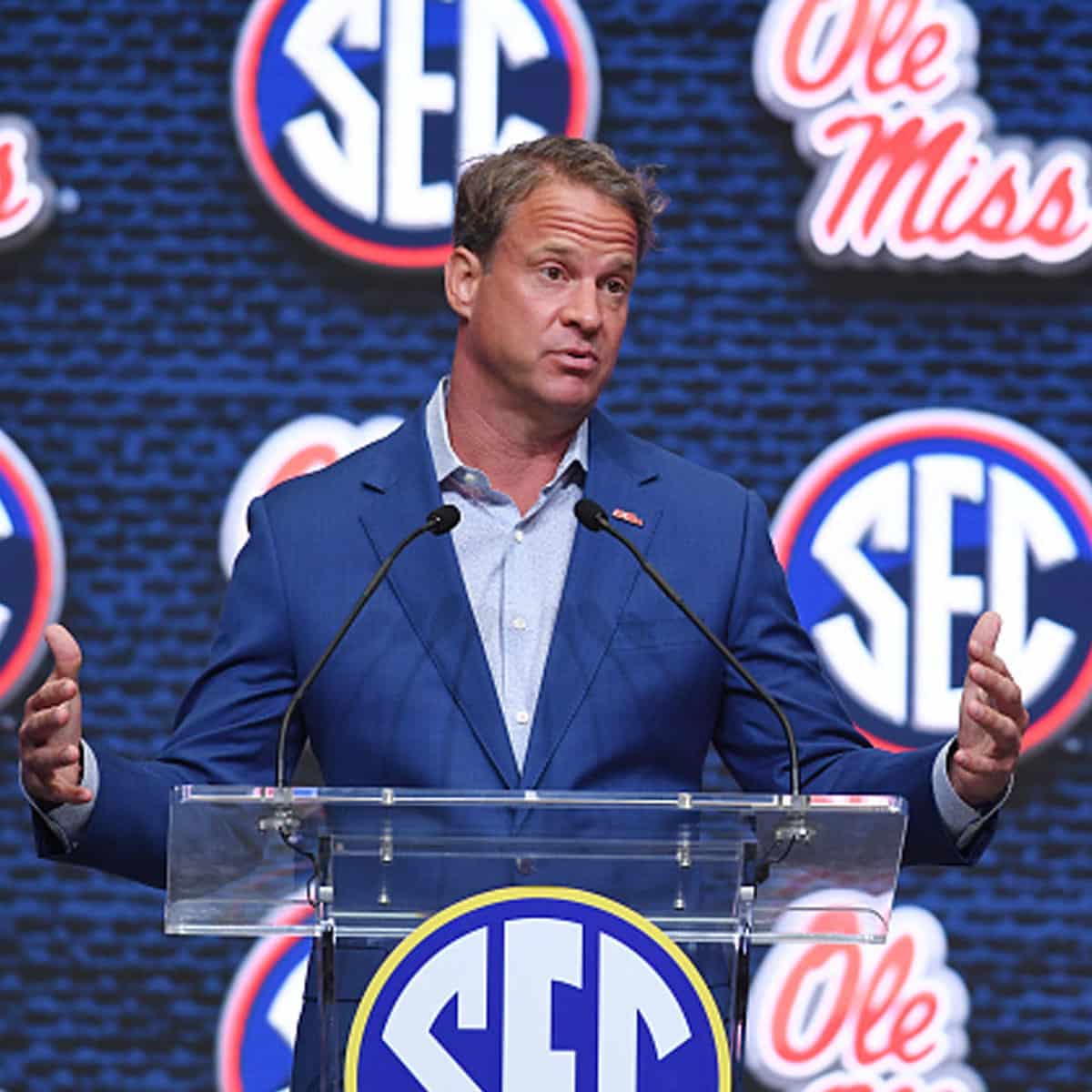 Early Life and Bio
| | |
| --- | --- |
| Full Name | Lane Monte Kiffin |
| Birth Date / Age | May 9, 1975 / 47 Years Old |
| Birth Place | Lincoln, Nebraska, USA |
| Source of Wealth | Football Coach |
| Relationship Status | Dating Jennifer Dardano |
| Height | 6 ft. 3 in. / 1.93 m. |
| Net Worth | $8 Million |
Lane Monte Kiffin was born in May of 1975 in Lincoln, Nebraska to parents Monte and Robin.
Actually, his father was a longtime defensive coordinator in the NFL, most notably on the 2002 Tampa Bay Buccaneers Super Bowl team. Meanwhile, Lane's brother Chris is currently serving as the defensive line coach of the Cleveland Browns.
In 1994, Kiffin graduated from Bloomington Jefferson High School in Minnesota. After, he committed to play football at Fresno State University. There, he was the backup quarterback for three years before transitioning to a student assistant coach role.
Kiffin's early roles included graduate assistant at Colorado State University, quality control assistant for the Jacksonville Jaguars, and position coaches at the University of Southern California (USC).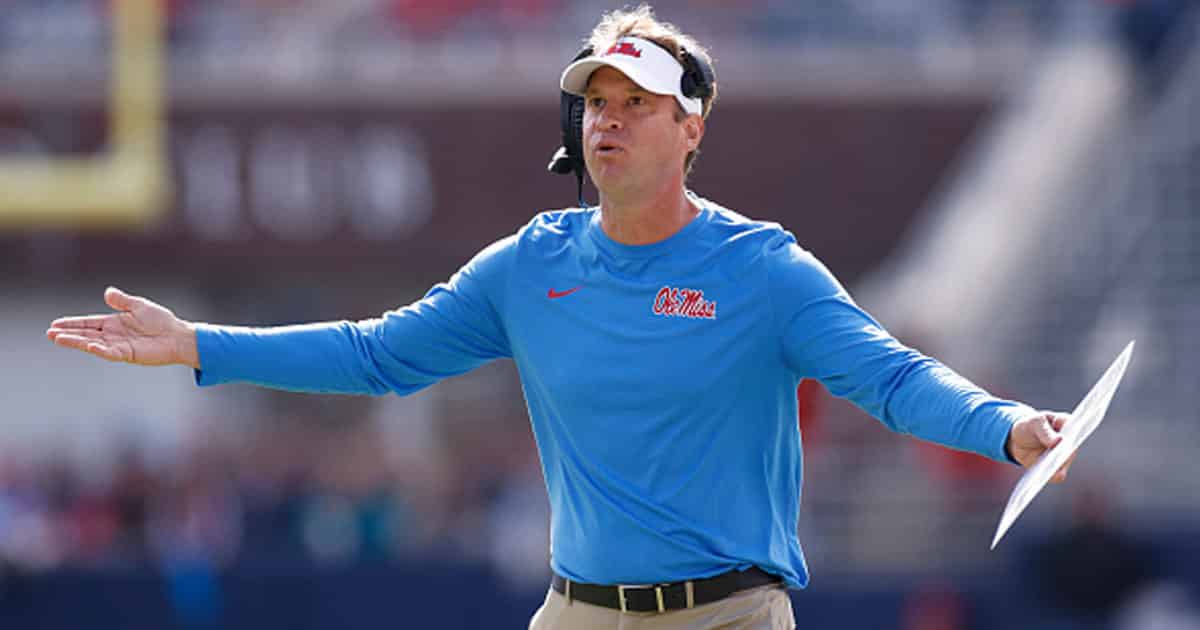 Lane Kiffin Net Worth and Career
Kiffin was promoted to offensive coordinator alongside Steve Sarkisian at USC prior to the 2005 season. Together, the duo helped lead the team to a 23–3 record over three seasons.
Then, Kiffin inked a two-year contract worth about $4 million with the NFL's Oakland Raiders.
Unfortunately, Kiffin's tenure in Oakland lasted just 20 games, with the team winning just five of said contests. He quickly picked up a head coaching gig at the University of Tennessee, but it evaporated quickly after one 7-6 season.
Reason being is that Kiffin darted to USC to fill their head coaching vacancy. The coach earned $4 million annually through his three and a half seasons with the school.
According to the Clarion Ledger, Kiffin's current position as the head coach of Ole Miss is yielding him $21 million through the 2024 season's conclusion.
Lane Kiffin Instagram and Twitter
Currently, the coach possesses about 41 thousand Instagram followers. To go along with that, Kiffin has another 558 thousand followers on his Twitter account as of July 2022.
Personal Life
Kiffin and his ex-wife Layla have three children together by the names of Landry, Monte, and Pressley. Notably, Layla is a University of Florida alumna.
Meanwhile, Kiffin is credited for leading the resurgance in football at Florida Atlantic University. In three seasons, he tallied an impressive record of 18-6, which included a pair of Boca Raton Bowl appearances.
Lane Kiffin Net Worth
The Lane Kiffin net worth figure of $8 million has been amassed since his days at USC in the early 2000s. Over that span, he has become one of the biggest names in college football and normally a sought after coach. His Ole Miss salary will increase his worth in the coming years.
Lane Kiffin FAQ
How long was Lane Kiffin at Tennessee?

Kiffin served as the head coach of the University of Tennessee for just one single year before leaving to go coach at the University of Southern California.
How old is Lane Kiffin?

The Ole Miss head coach celebrates his birthday every year on May 9th. Being born in 1975, Kiffin will be 48 years old in the spring of 2023.
Lane Kiffin News