Jack Mallers Net Worth: How Rich is the Crypto Investor Actually?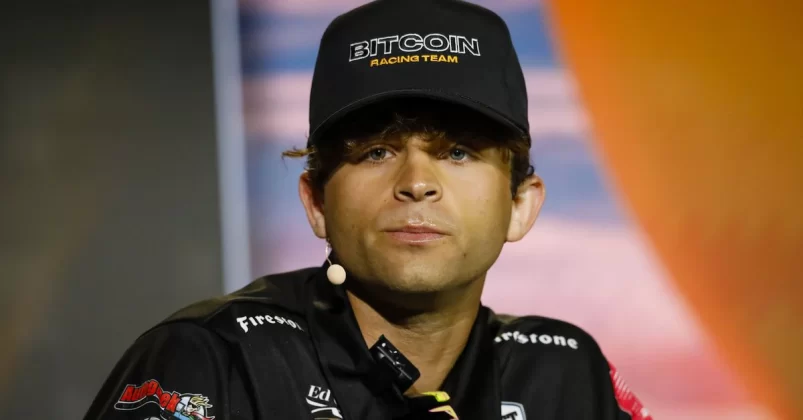 Jack Mallers is an American crypto entrepreneur, software developer, and investor. He is best known as the CEO of a bitcoin investment and payment company, Zap Solution. Mallers is also the CEO of Crypto payment firm, Strike, which raised $80 million in a Series B funding round on September 27. As of 2022, Jack Mallers net worth is roughly around $20 million.
| | |
| --- | --- |
| Full Name | Jack Mallers |
| Birthday | April 9, 1994 |
| Birthplace | Chicago, Illinois |
| Profession | Businessman, investor |
| Wife | Unknown |
| Net Worth | $20 million |
Early Life
Jack Mallers was born in April 1994 in Chicago, Illinois. Not much is unveiled about his early life and parents. However, it is known that his father was a highly regarded computer scientist. He was actually inspired by his dad to build a career as a software developer.
His father was also known to have founded and sold one of the largest future brokerage companies in Chicago. In fact, Jack was introduced to bitcoin in 2013 by his father. Likewise, his dad also helped him build and grow his start-up in the initial stages.
Mallers completed his high school education at St. John's College. Jack has been a sharp-mind guy since from early days. In fact, he started making investing strategies when he was in high school.
Jack Mallers Net Worth & Career
View this post on Instagram
Jack started to work on making online payment solutions soon after he completed his graduation. He became famous after founding the software company, Zap solutions. Through the company, he has developed various payment solution apps. The company employs around 20 people and has closed a $3.5 million seed round in 2021 which was led by Greenoaks Capital. Jack has been working on his online payment development career since his very early days. Besides that, he is also an investor and to date, he has collaborated with many famous investors.
Mallers has likewise invested in crypto and NFT. He is currently working as the CEO of a crypto payment firm, Strike. The Chicago-based bitcoin payment firm was founded by Mallers in 2017. It raised $80 million in a Series B funding round led by Ten31 in September 2022. The participants who invested in funding include the University of Wyoming, the Washington University in St. Louis, and some other previous investors.
Maller's developed Strike app is available on Android, iOS, and Desktop. The Strike app allows users to purchase, sell and hold Bitcoin with ease. Likewise, the app also sends BTV via the Lightning Network, which is a second-layer scaling solution that enables cheap, fast, and private Bitcoin transactions. The Lighting Network also allows merchants to accept payments without having to wait for the block confirmations on the legacy Bitcoin chain.
Mallers joined ConDesk TV's, First Mover on September 30 where he discussed bitcoin and El Salvador. Along with that, he also talked about how the mobile payments app is working to change the payment system for both consumers and merchants globally. Mallers further revealed on CoinDesk TV's program that the slow pace of Bitcoin use in El Salvador should not be tied to his company and it doesn't hurt his company at all.
Personal Life
Jack Mallers' present relationship status is unknown. He is believed to be single as of now. Mallers has not even shared a single post that would give any hint on his current relationship status. His official Instagram, @jackmallers currently has 12.6K followers. Jack is not much active on the social media platform. To date, he has just shared ten posts on Instagram. He shared his last Instagram post on April 13 with the caption, B.
Jack Mallers Net Worth
Jack Mallers' net worth is estimated to be around $20 million as of 2022. He must have accumulated a vast chunk of the amount from his bitcoin payment company, Strike. Mallers has also been able to bootstrap his net worth value by purchasing BTC when it was around $250.
Then, he was able to raise more than $100 million through his company, Strike from other various Bitcoin investors who showed their interest in scaling BTC. Additionally, he has added a hefty amount to his net worth by making investments in large digital asset funds such as Anthony Pompliano's investment fund and Pantera Capital.