Chase Hero Net Worth: How Rich is the Entrepreneur Actually?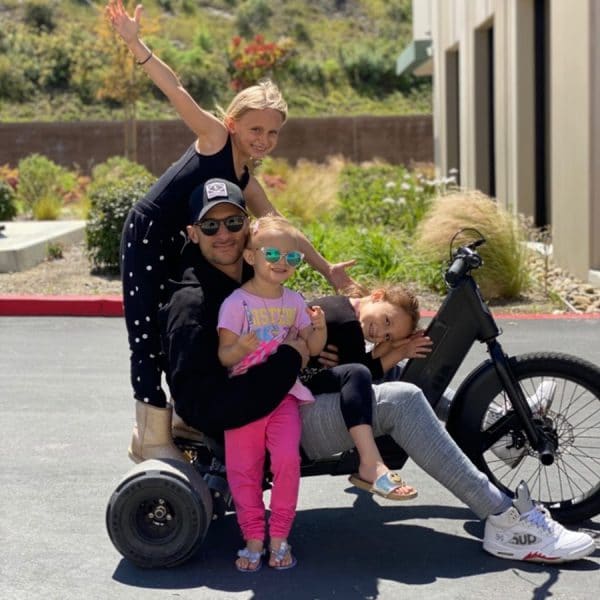 Chase Hero is an American self-made entrepreneur. He is also an eCommerce expert. Chase is one of the famous advertising gurus, who founded the Pacer Capital. The company mainly focuses on the cryptocurrency market. He is also the co-founder of The Watchers Eye Group. Chase Hero net worth at the moment is currently under review.
| | |
| --- | --- |
| Full Name | Chase Hero |
| Birth Date/Age | 1980/41 |
| Birth Place | United States |
| Profession | Entrepreneur |
| Wife | Jen |
| Net Worth | Under Review |
Early Life
Chase Hero was born in 1980 in the United States. Most of the information about his early life, parents, and education is still missing. His real name is not Chase Hero for sure. However, we have not got any information regarding his real name as well.
A year back in 2019, during a podcast interview, Chase revealed that he grew up in a small town. He didn't have good childhood memories as he got involved in illegal activities like selling drugs while studying in school. Because of that, he had been to jail many times.
Chase Hero Net Worth & Career
After struggling up and down in childhood, he founded a company in 2010. The company was related to advertising and technology. Chase has mentioned many times that how he turned the company into 8-figure from just $10 in his pocket.
He started getting the business ideas after he earned early success. After some time, Chase took a further step and entered the financial market. Though he took time to get all knowledge about the financial market, he ultimately succeeded in his goal and founded the company named Pacer Capital in 2014.
Through the company, he started briefing the people about cryptocurrency. Soon after a year in 2015, he and his team members founded "The Watchers Facebook Group". The team of expert which specializes on crypto currency slowly gathered the mass people on their group. Through the group, the team helped the interested on how to make a profit from selling the cryptocurrencies in the market.
The interested people have to make a one-time payment of $149 per month or $999 per year to become a member of their group. After getting a membership, the members would be allowed to get access to the team's private live events. The events are either held on yachts, at dinner parties, or through fireside chats.
On May 20, 2020, Chase has started its self-titled YouTube channel. Keeping aside his professional work, he has dedicated the channel for his family. He generally makes videos about his family and uploads them on YouTube.
Who is Chase Hero Wife?
View this post on Instagram
Chase Hero is a married man. He is currently spending a joyful moment with his wife, Jen, and four kids. Chase seems to be having a great time with his family as we got a chance to witness happy family moments through his videos on YouTube.
Chase Hero Net Worth
Chase is passionately working along with his team The Watchers on providing information about crypto markets. As he is dedicating his time to the cryptocurrency market for a long time, he might have generated a huge sum. However, his exact net worth figure has not been revealed yet. However, we expect his net worth to be around $5 million.