Marcus Jordan Net Worth: How Rich is Michael Jordan's Son?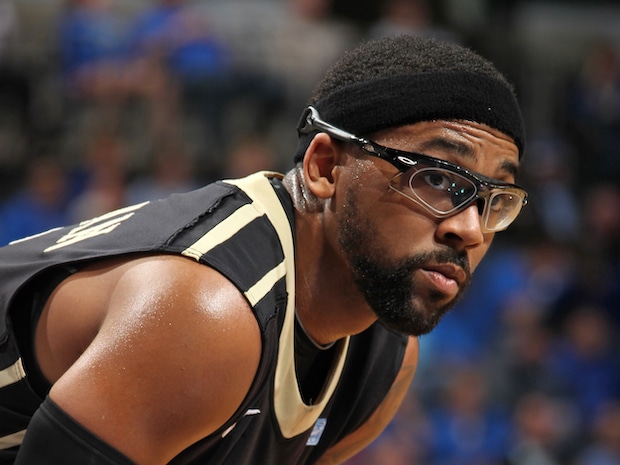 Marcus Jordan is an American retired college basketball player. He is best known for playing in the UCF Knights men's basketball team. Jordan is also recognized for being the second oldest son of Hall of Fame basketball legend, Michael Jordan. Michael was seen getting cozy with The Real Housewives of Miami star, Larsa Pippen at Miami beach on Sunday, November 13. As of 2022, Marcus Jordan net worth is roughly around $1.5 million.
| | |
| --- | --- |
| Full Name | Marcus Jordan |
| Birthday | December 24, 1990 |
| Birthplace | Chicago, Illinois |
| Profession | Former college basketball player |
| Girlfriend (Rumored) | Larsa Pippen |
| Net Worth | $1.5 million |
Early life
Marcus Jordan was born in December 1990 in Chicago, Illinois. He was born to Hall of Fame basketball star, Michael Jordan and his wife, Juanita Vanoy. He has two siblings, a brother, Jeffrey, and a sister, Jasmine. Marcus also has twin half-sisters, Victoria and Ysabel. He spent most of his childhood days in Highland Park, Illinois.
Jordan studied at Loyola Academy and had originally played high school basketball with his elder brother, Jeffrey Jordan. Along with his older brother, he led the high school team to the conference championships. However, he was later transferred to Whitney Young Magnet High School for his junior and senior seasons. He continued his good form at Whitney Young and led the high school team to the Illinois 4A Championship in 2009.
In the game, he scored a game-high 19 points and got a victory over Waukegan with a 69-66 score. Marcus was also named the most valuable player of the state tournament. He graduated from high school in 2009. Following graduation, ESPNU rated him the 60th-best school senior shooting guard in the United States. After high school, he joined the University of Central Florida and played college basketball for the University's basketball team.
Marcus Jordan Net Worth & Career
View this post on Instagram
In his college career, he scored 8.0 points in each game when he was playing in his true freshman year in the 2009-10 season. Jordan scored a career-high 28 points on 8-11 field goal shooting and led UCF to victory over the University of West Florida in the opening game of the 2010-11 season. In December 2010, he had a team-high 18 points against the Number 16-ranked Florida. He left the UCF basketball team in August 2012. Even though he had left the basketball team, he gave continuity to his study at the school and graduated with a hospitality management degree in 2013.
During his freshman year, he unintentionally led UCF to terminate its sponsorship deal with Adidas. Actually, when UCF was in the final year of its 5-year contract with Adidas, Michael showed his loyalty to his father and insisted on wearing Nike Air Jordan shows. Although Jordan's act was not taken well by Adidas which eventually promoted to a termination sponsorship deal with UFC.
Marcus has also been in a controversy when he was a college sophomore. It was in 2010 when he was underage and had shared a tweet about spending approx. $50,000 at nightclubs in Las Vegas. Following his tweet, the Nevada Gaming Control Board conducted a detailed investigation.
Jordan was eventually arrested in 2012 for having a drunken argument with two women outside an Omaha-based hotel. He was later charged with disorderly conduct, obstructing justice, and resisting arrest. After being released, he later pled no contest to disturbing the peace and had to pay a fine of more than $250 in court costs.
Personal Life
Marcus Jordan is currently rumored to be dating The Real Housewives of Miami star, Larsa Pippen. The two were seen getting cozy as they hit the beach together in Miami on November 13. The rumored couple continued to raise eyebrows after they strolled the beach with their arms wrapped around each other.
Before their cozy appearance at Miami beach, Larsa and Marcus appeared together at an intimate dinner at Catch Steak on Thursday, September 22. An eyewitness told that Larsa was really into Jordan as she was hugging and kissing him. By the end of the dinner, Pippens was practically sitting on his lap which became a bit of a spectacle to onlookers as their activities at the restaurant were quite distracting.
Despite the swirling dating rumors, Pippens insisted that she and Marcus are just friends. She also told to a source that she has been friends with Jordan for a few years and that's really what it is. Pippens had been candid about finding new love after she finalized her divorce from her ex-husband, Scottie Pippens.
Marcus Jordan Net Worth
Marcus Jordan's net worth is estimated to be around $1.5 million as of 2022. He has most probably earned a hefty sum from his college basketball career. In May 2016, Jordan started a high-end sneaker store called Trophy Room boutique. The sneaker store, which was located in the Disney Springs retail area was later closed and after three years, the business transitioned into online-only sales.