Ronda Rousey Net Worth, Age, Bio, Movies, and Weight
Rousey is an American pro wrestler and former mixed martial artist known for being the UFC's first Women's Bantamweight Champion. The Ronda Rousey net worth figure is $13 million.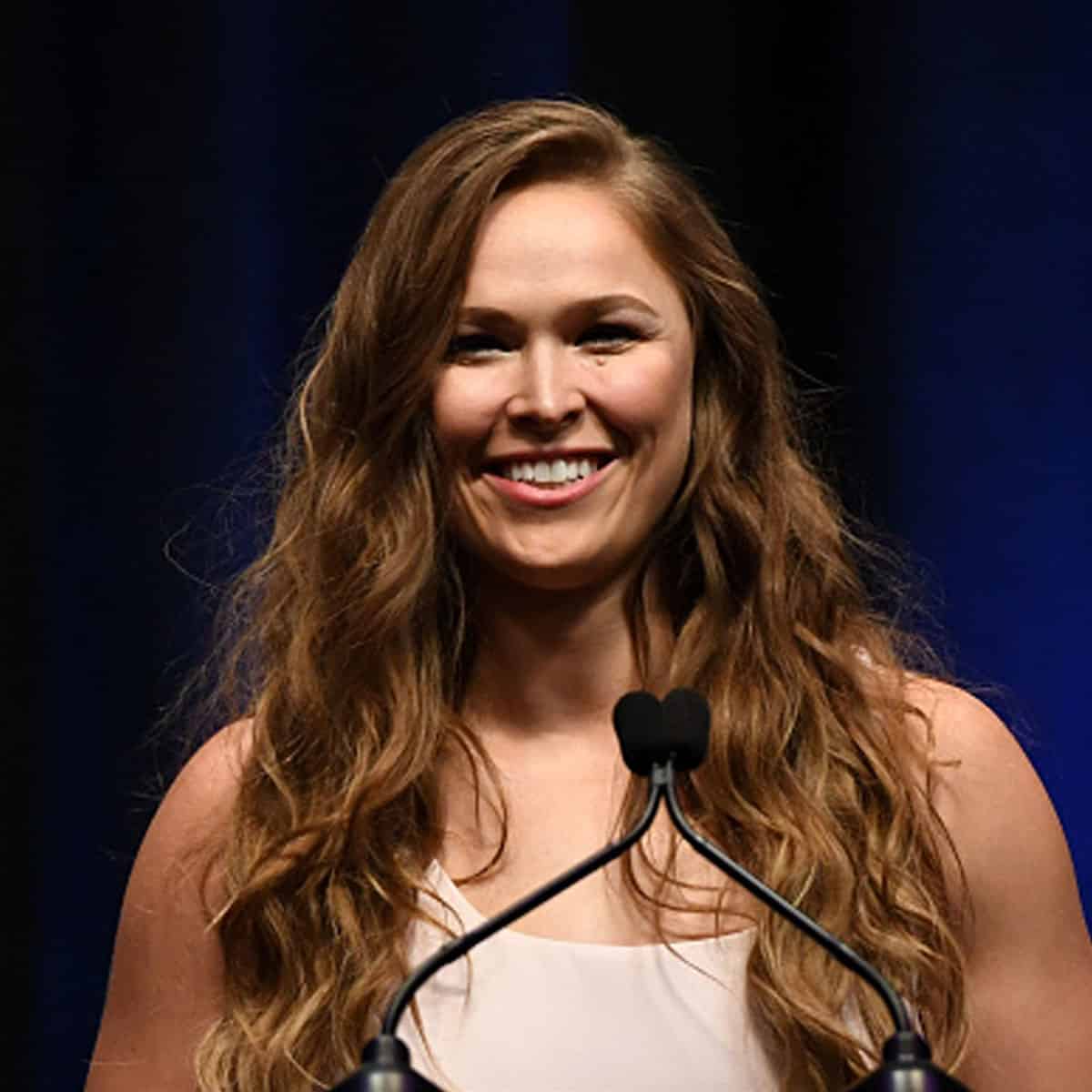 Early Life and Bio
| | |
| --- | --- |
| Full Name | Ronda Jean Rousey |
| Birth Date / Age | February 1, 1987 / 35 Years Old |
| Birth Place | Riverside, California, USA |
| Source of Wealth | Mixed Martial Arts / Wrestling |
| Relationship Status | Married To Travis Browne |
| Height | 5 ft. 6 in. / 168 cm. |
| Net Worth | $13 Million |
Ronda Jean Rousey was born in February of 1987 in Riverside, California to parents Ronald and AnnMaria De Mars (née Waddell). Her mother was actually the first American to win a World Judo Championship (in 1984).
Tragically, her father committed suicide in 1995 after becoming a paraplegic from breaking his neck.
Notably, Ronda suffered from a neurological childhood speech sound disorder called apraxia. In fact, the family moved to North Dakota seeking speech therapy at Minot State University.
As far as education goes, Rousey earned her GED after originally dropping out of high school.
An incredible Judo practitioner, Rousey competed at the World Judo Championships (2007), the Pan American Games (2007), and the Olympic Games (2008), medaling at each event.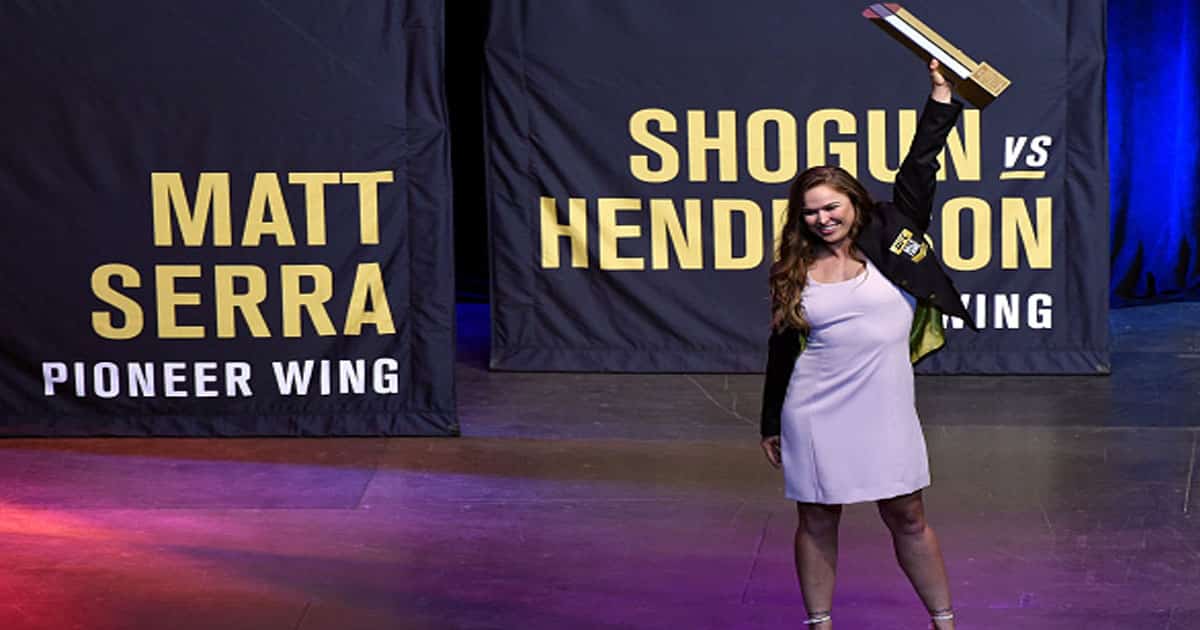 Ronda Rousey Net Worth and Career
In 2012, Rousey became the first woman to ever be signed to the Ultimate Fighting Championship (UFC). Shortly after that, UFC President Dana White announced she was the first UFC Women's Bantamweight Champion.
Before that, Ronda defeated Miesha Tate to attain the Strikeforce Women's Bantamweight Championship. Moreover, she amassed a 6-0 pro MMA record prior to joining the UFC.
Incredibly, Rousey started her UFC tenure with six straight victories by way of finish. She then suffered back-to-back losses and ultimately retired from mixed martial arts in 2016.
According to The Sports Daily, Rousey accumulated over $4.3 million from fight purses. Her biggest payday came in her final bout when she made over $3 million to fight Amanda Nunes.
Multiple online sources report that the WWE signed Rousey to a contract that currently pays her $1.5 million annually.
As an actress, Rousey has appeared in films like The Expendables 3, Furious 7, Entourage, Mile 22, and Charlie's Angels. She has also had brief roles in the shows Blindspot and 9-1-1.
Furthermore, the fighter has inked big-time endorsement deals with companies such as Reebok, Carls Jr., Metro PCS, Monster headphones; Max Effort Muscle, and Fanatics.
Lastly, Rousey was recently ranked in the top 20 richest MMA fighters, making her the only woman to crack the list.
Ronda Rousey Instagram and Twitter
Currently, the former champion possesses a whopping 15.6 million Instagram followers. To accompany that, Rousey has 3.4 million followers on her Twitter account as of July 2022.
Personal Life
Ronda married her husband Travis Browne in August 2017. Actually, Browne is a former UFC heavyweight. Together, they have a daughter named La'akea Makalapuaokalanipō.
Interestingly, Rousey is an avid fan of Dragon Ball Z, Pokemon, and even World of Warcraft.
Ronda Rousey Net Worth
The Ronda Rousey net worth figure of $13 million has been accumulated since entering the UFC in 2012. Over that span, the fighter became one of the most recognized mixed martial artists on the planet. Undoubtedly, she paved the way for woman's MMA.
Ronda Rousey FAQ
How old is Ronda Rousey?

The former mixed martial artist celebrates her birthday every year on February 1st. Being born in 1987, Rousey will be 36 years old in the early winter of 2023.
When does Ronda Rousey fight again?

Fans are waiting to hear when Rousey will step into the WWE ring again. Rumors say that the promotion is expecting to include her at WrestleMania 39 in 2023.
Ronda Rousey News