Top 20 Richest MMA Fighters Ranked by Their Net Worth 2022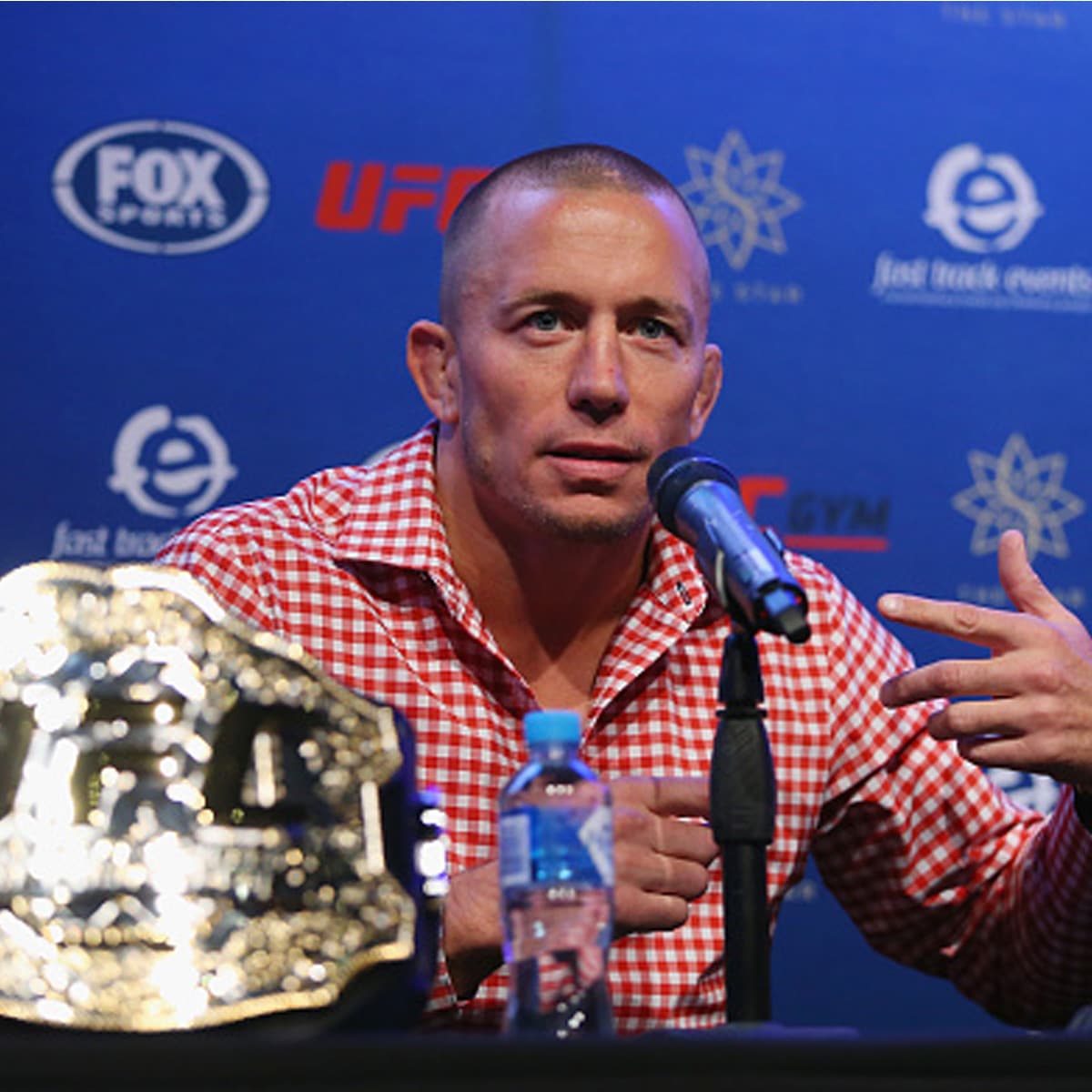 The top 20 richest MMA fighters on the planet ranked by their net worths can be found below. All of the octagon warriors listed are the wealthiest mixed martial artists, but one is far and away the richest.
Top 20 Richest MMA Fighters
We have gathered information from a variety of credible sources such as Forbes, The Richest, and Celebrity Net Worth to determine the net worths of the richest directors on the planet.
Can you guess who will appear in the top three?
Below are the 20 richest MMA fighters in the world according to their net worths in 2022:
Daniel Cormier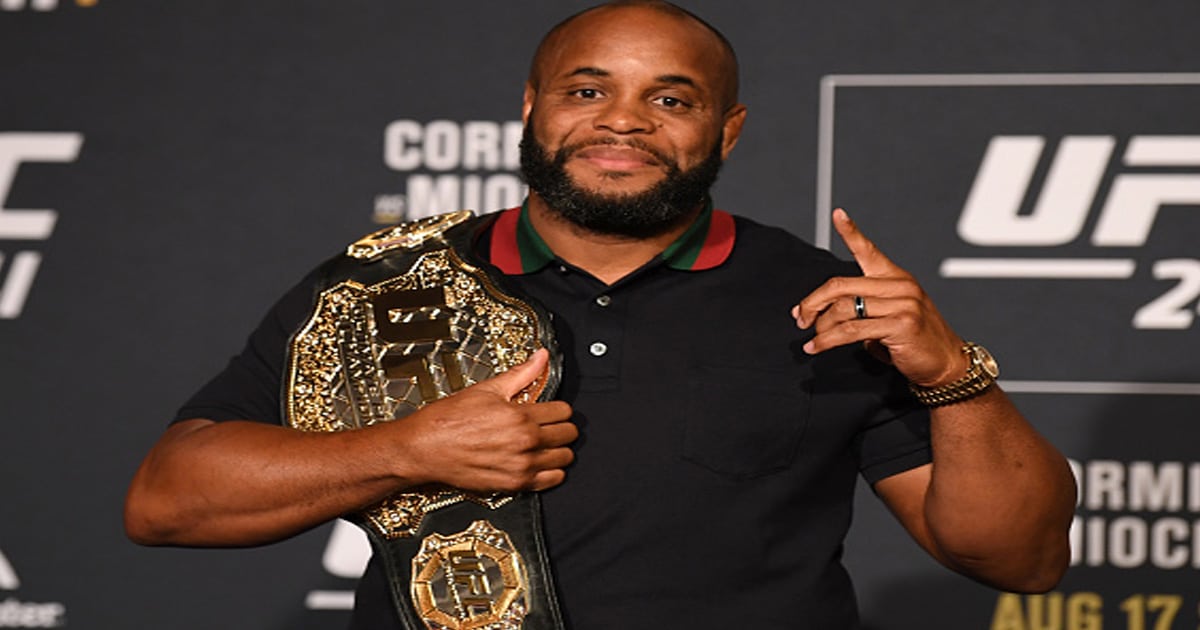 Net Worth: $6 Million
In his first professional bout under the Strikeforce banner, Cormier made just $10,000. However, he'd go on to earn six figures just a few fights later and until he hung up the gloves in 2020. Heck, he even raked in just over $1 million for fighting Jon Jones at UFC 214.
The former UFC two-division champ (LHW and Heavyweight) amassed a career fight purse of about $6.6 million over the course of 25 fights.
In addition to that, Cormier owns endorsement deals with brands like Reebok, Monster Energy, and cbdMD. He has delved heavily into the world of commentating post-retirement also.
Anderson Silva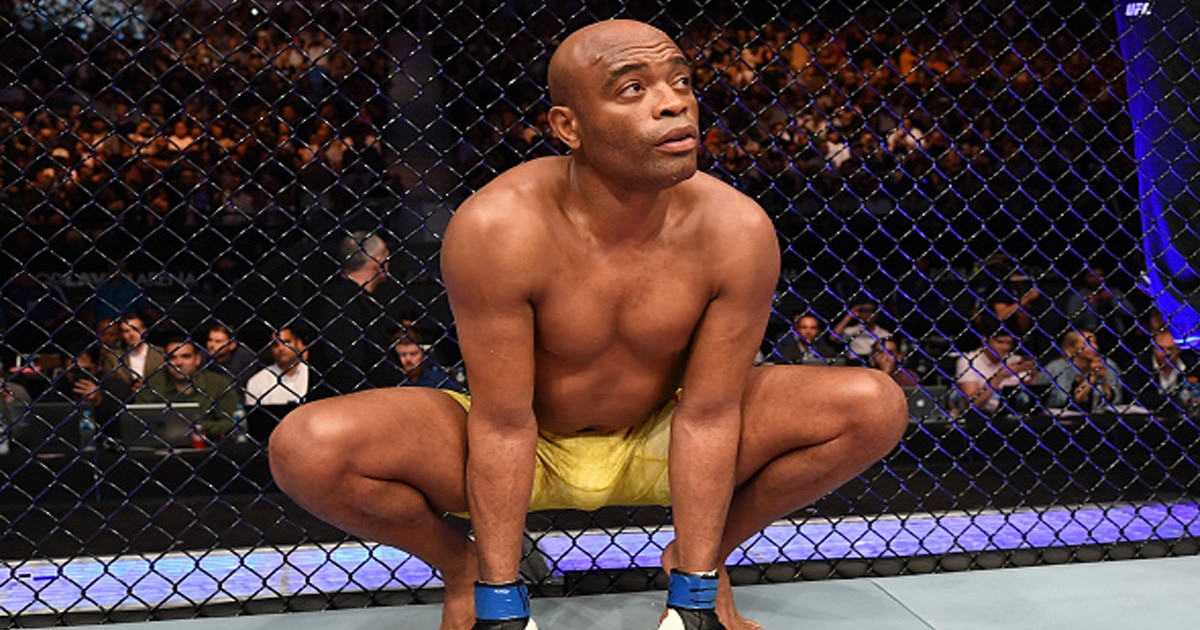 Net Worth: $8 Million
One of the all-time faces of the UFC is undoubtedly Anderson "The Spider" Silva. The former middleweight champion tallied a career fight purse figure of roughly $8.7 million in 25 UFC appearances.
Meanwhile, his biggest paydays of $820,000 came at UFC 208 in a winning effort against Derek Brunson. Actually, Silva earned north of a $600,000 bag eight different times.
Notably, the 185-pound king has held endorsement deals over the years with brands such as Nike, Burger King, Corinthians Football club, and Reebok.
Michael Bisping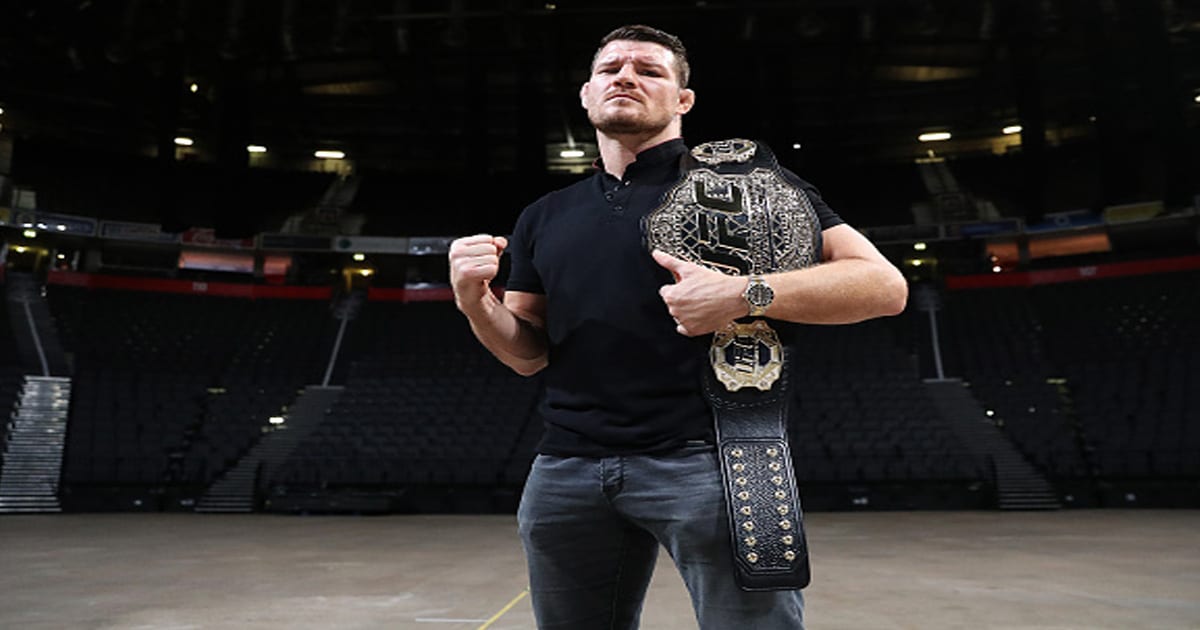 Net Worth: $9 Million
Shockingly, Michael Bisping once fought Rashad Evans and got paid just $16,000 for the pleasure. Fortunately, the former middleweight champion made up for it later on.
Bisping's largest payday came in his second to last fight when he made $540,000 for facing Georges St-Pierre at UFC 217. Also, the British-born fighter earned over $300,000 a total of 12 times.
On top of that, "The Count" has sponsorships, published a book, appeared in movies, along with often being a core member of the UFC's commentary team.
Jose Aldo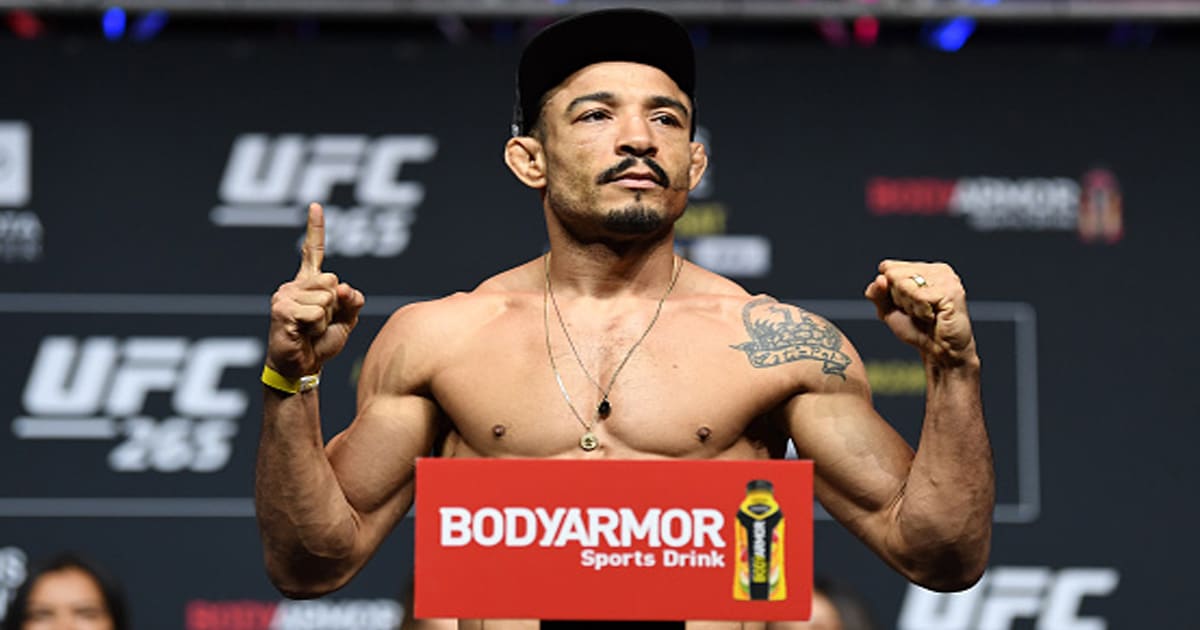 Net Worth: $9 Million
Arguably the greatest featherweight to ever live is "The King of Rio", Jose Aldo. Originally fighting for WEC and even becoming one of their champions, the Brazilian never made over $50,000 before he crossed over to the UFC.
Actually, Aldo earned a purse of $177,000 in his UFC debut back in 2011. Then, he has gone on to pull in eight paychecks north of $400,000, including one for over half a million at UFC 200 versus Frankie Edgar.
Additionally, the former featherweight champ has owned endorsements from Reebok, Venum, Crypto.com, ZeDelivery, Bluefit Academia, Activision, PichauOfficial, amongst others.
Junior Dos Santos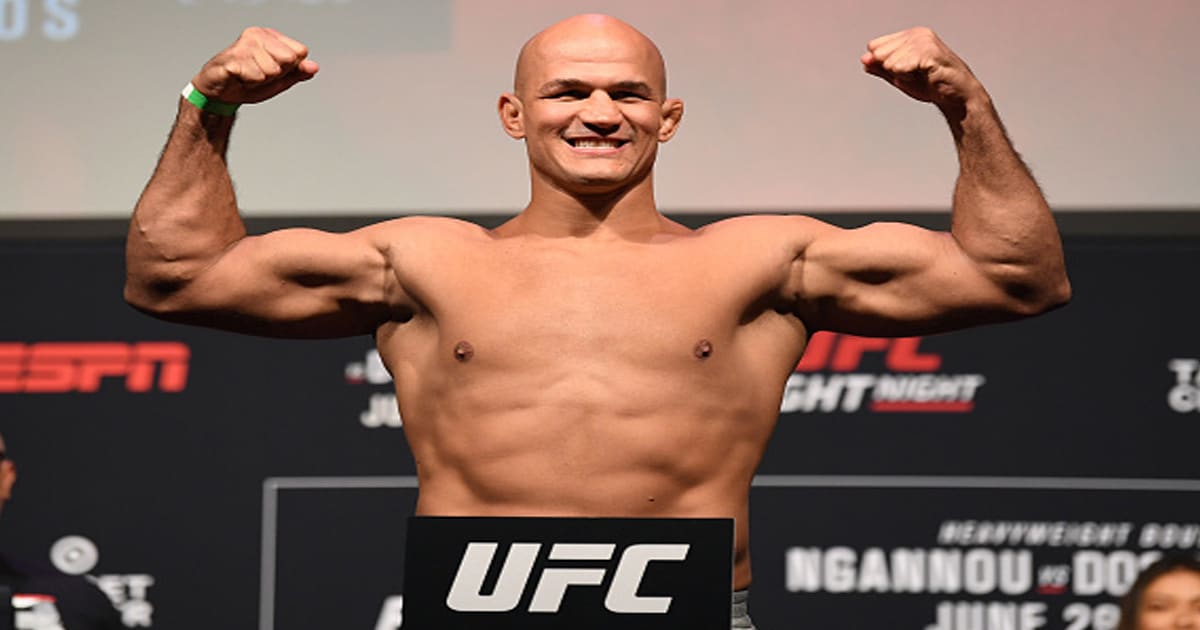 Net Worth: $10 Million
The one-time UFC heavyweight king reeled in some big cashouts throughout his storied career. Even in his last two bouts (both non-main event losses), JDS took home over $500,000.
Incredibly, Dos Santos earned a whopping $830,000 for fighting Stipe Miocic in a title fight headliner at UFC 211.
The hard-hitting Brazilian boasts a career earnings number of $7.1 million. In combination with that, "Cigano" has partnered with several brands throughout his career.
Chael Sonnen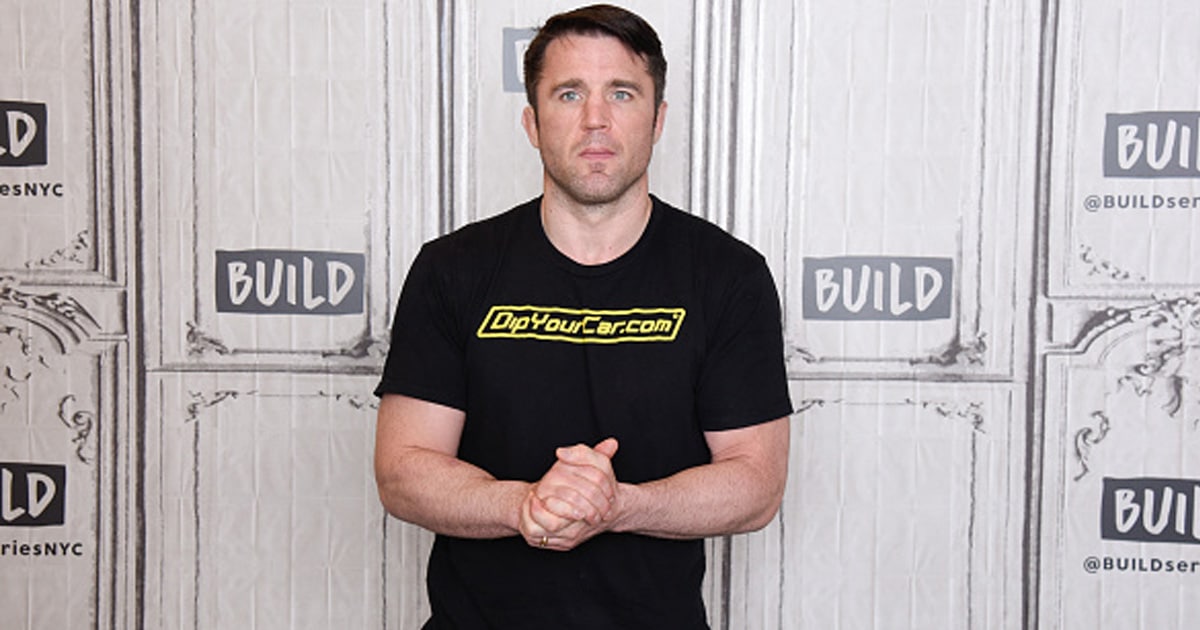 Net Worth: $10 Million
One of the biggest trash-talkers to ever grace the octagon in Chael Sonnen. Furthermore, the former UFC title challenger has done quite well for himself outside of the cage as well.
Yet, he did manage to make just under $2 million for his days fighting in the WEC, the UFC, and Bellator. Like all the others on the list, Sonnen made money off of endorsements too.
Moreover, Sonnen has profited from being a promoter, in addition to being a business owner, a podcaster, an investor, as well as a serving as an analyst. Notably, he currently possesses a multi-year contract with ESPN.
Frank Mir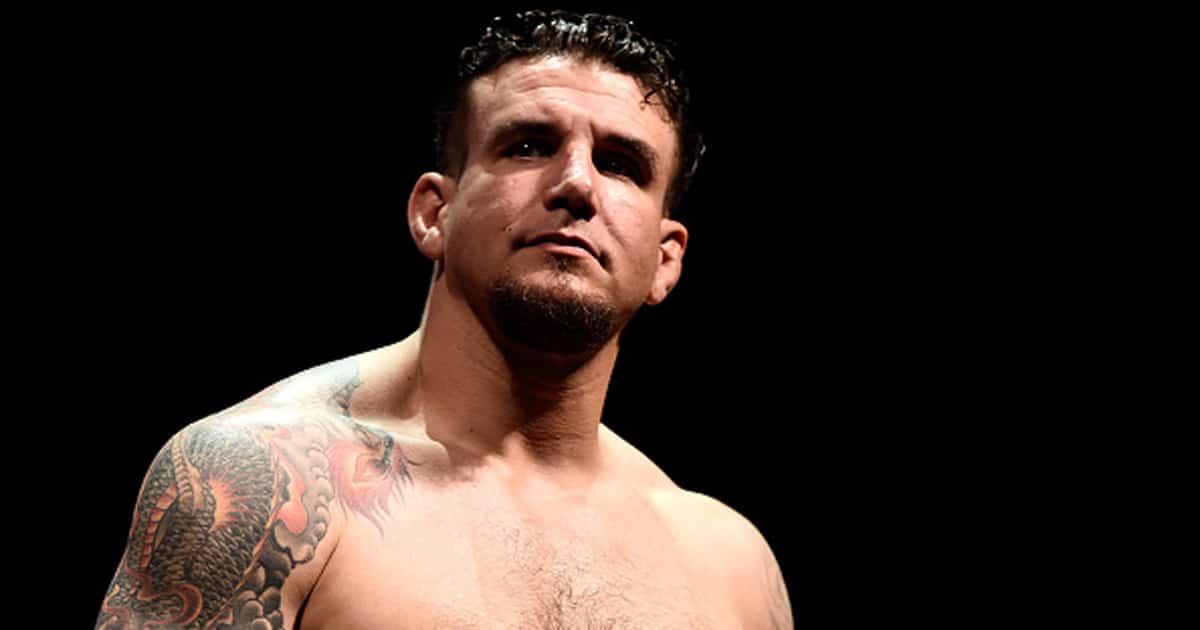 Net Worth: $11 Million
Frank Mir made his UFC debut all the way back in 2001 and he didn't hang up the gloves until 2019 after a brief three-fight stint with Bellator. His total earnings reached $3.8 million.
Mir owns notable victories over the likes of Brock Lesnar, Tim Sylvia, Mirko Cro Cop, Roy Nelson (x2), and Antonio Rodrigo Nogueira.
"Who you fought is a test of who you really are."

frank mir
Quinton "Rampage" Jackson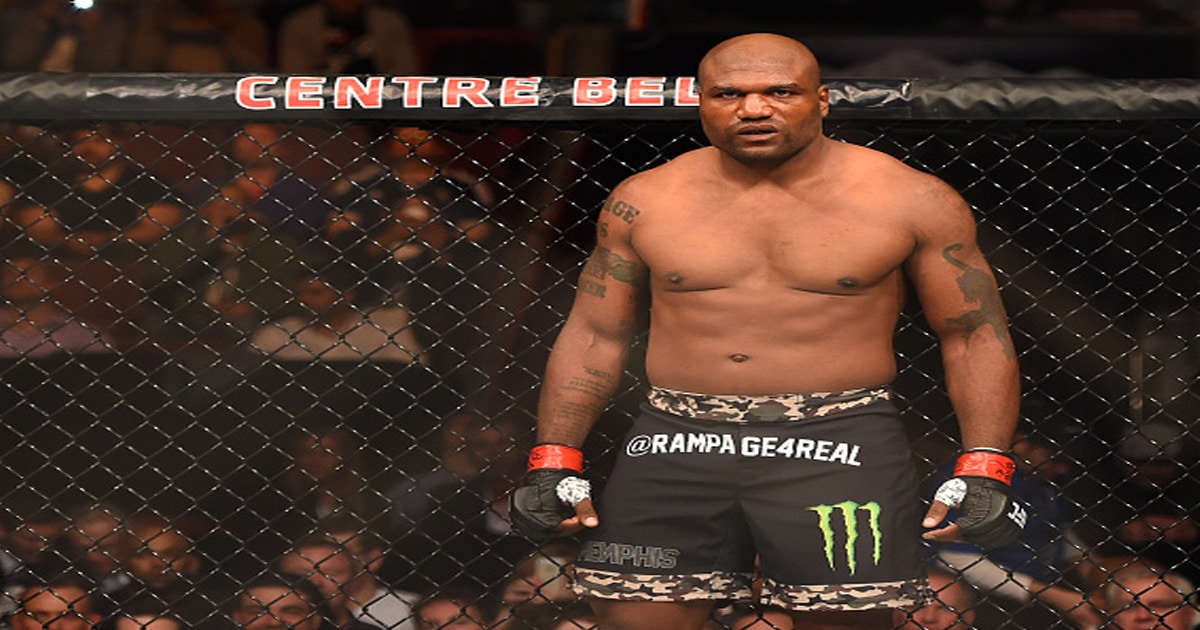 Net Worth: $12 Million
Quinton "Rampage" Jackson is a staple of the UFC, beating and defeating many of the biggest names in the sport while he was a part of it. His total career earnings come in at $4.7 million.
Impressively, Jackson failed to be paid any less than $200,000 in his final 16 fights. That's right, the last time the powerhouse fighter earned under that figure was back at UFC 67 in 2007.
"Rampage" has done quite a bit of acting throughout his career as well. He made appearances in movies such as The A-Team, Never Back Down: No Surrender, and The Midnight Meat Rain.
Ronda Rousey
Net Worth: $13 Million
The lone female entry on the top 20 richest MMA fighters list is none other than Ronda Rousey, the athlete who first put women's mixed martial arts on the map with her dominance.
Surprisingly, the biggest single event payout thus far goest to Rousey in the form of a $3 million check for fighting Amanda Nunes at UFC 207, which turned out to be her final fight.
Moreover, Rousey has held endorsements deals with numerous prominent companies including Reebok, Carls Jr., Metro PCS, Monster headphones, and Max Effort Muscle. She has also earned profits from acting and for joining the WWE.
Chuck Liddell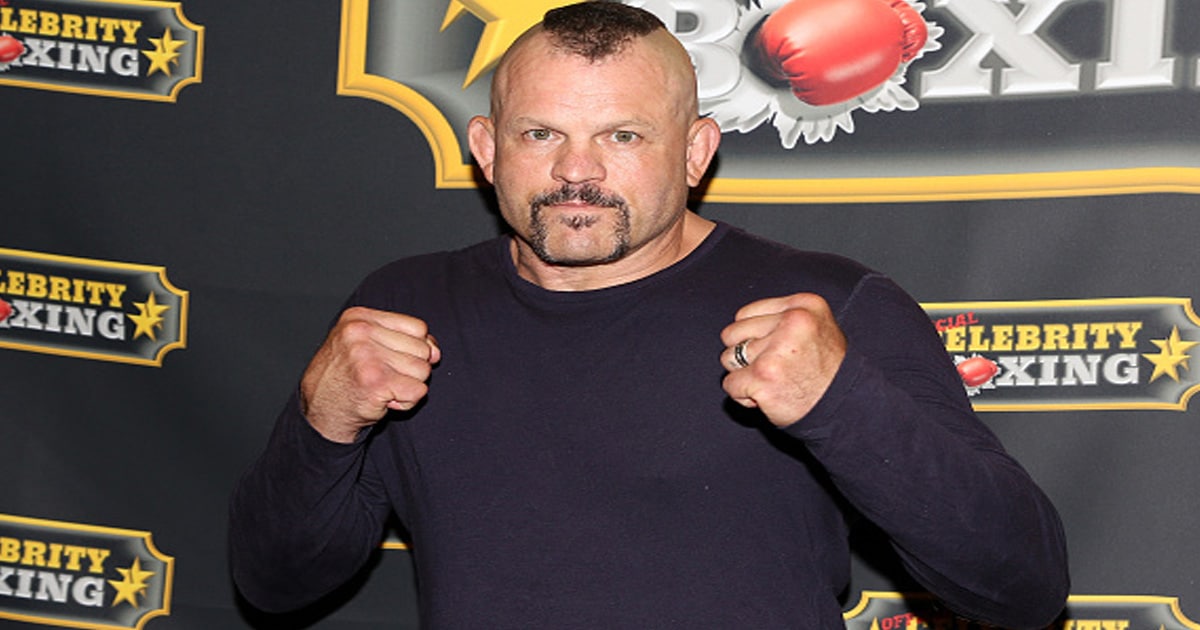 Net Worth: $14 Million
From 2004 to 2010, Chuck Liddell didn't take home less than six figures for a fight. Actually, he raked in at least half a million dollars in each of his final six UFC bouts.
Furthermore, "The Iceman" has been marketable for brands including Bellator MMA, XYIENCE Energy drink, Budlight, Unbreakable Performance Gym, Snow Oral Cosmetics, and Big Daddy Unlimited.
Randy Couture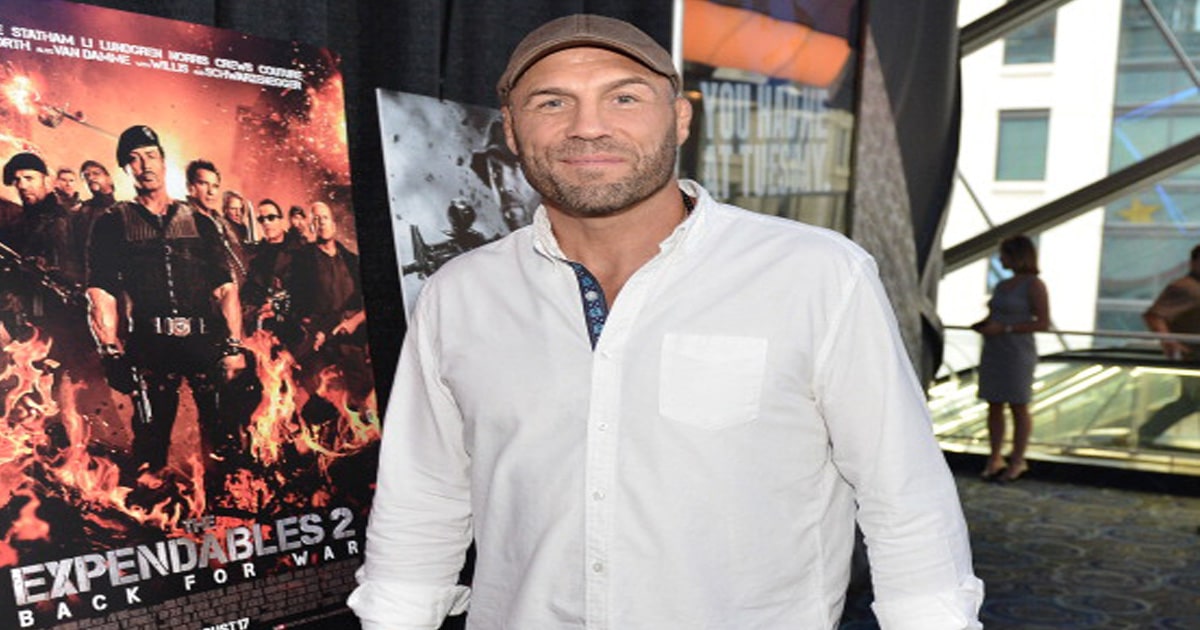 Net Worth: $17 Million
Despite Couture's total purse earnings coming in at just over $3 million, he finds himself ahead of the last few fighters due to his endeavors outside of the octagon. In fact, he's been acting consistently since the mid-2000s.
Couture appeared in television series like The King of Queens, The Unit, Hawaii Five-0, as well as episodes of Hell's Kitchen and Impractical Jokers.
Meanwhile, Couture's big-screen performances include Invincible, The Scorpion King 2: Rise of a Warrior, along with The Expendables and its three sequels.
Wanderlei Silva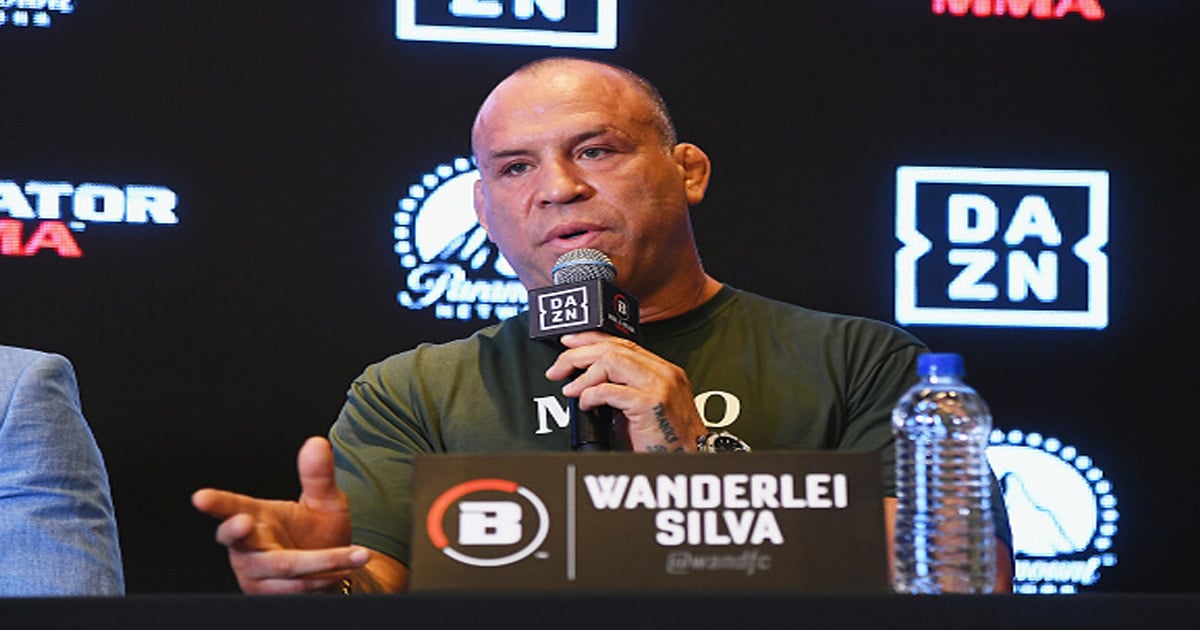 Net Worth: $18 Million
Wanderlei Silva made just over $2.5 million in his 14 appearances for the UFC (12) and Bellator (2). Meanwhile, the Brazilian legend fought an additional 27 bouts under the Pride banner.
Meanwhile, the former Pride middleweight champion has benefited from endorsements from brands such as Reebok, Bud Light, and Last Shot. Lastly, he owns and operates his own gym.
Fedor Emelianenko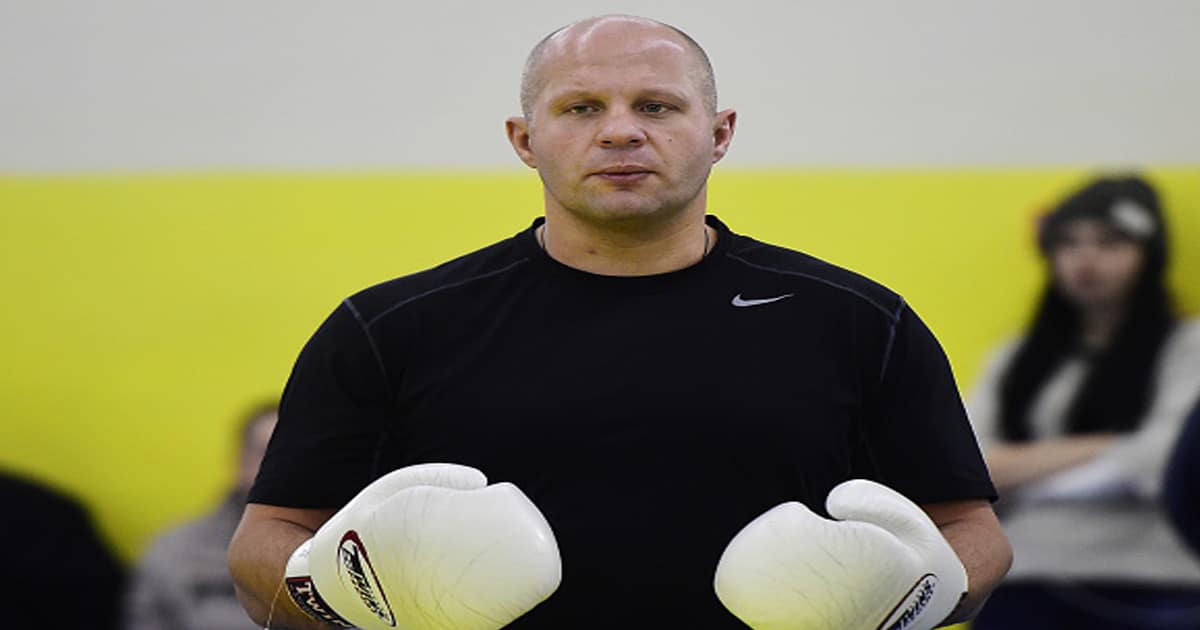 Net Worth: $18 Million
Fedor Emelianenko is perhaps the most underappreciated fighter in mixed martial arts history. Sadly, fans never got to witness the Russian heavyweight grace the UFC octagon.
Still, Fedor had incredibly successful tenures with promotions like Pride, Affliction, M-1 Global, Strikeforce, and Bellator. Remarkably, he was paid north of $2 million twice. Once for RIZIN and another time for Fight Nights Global.
Tito Ortiz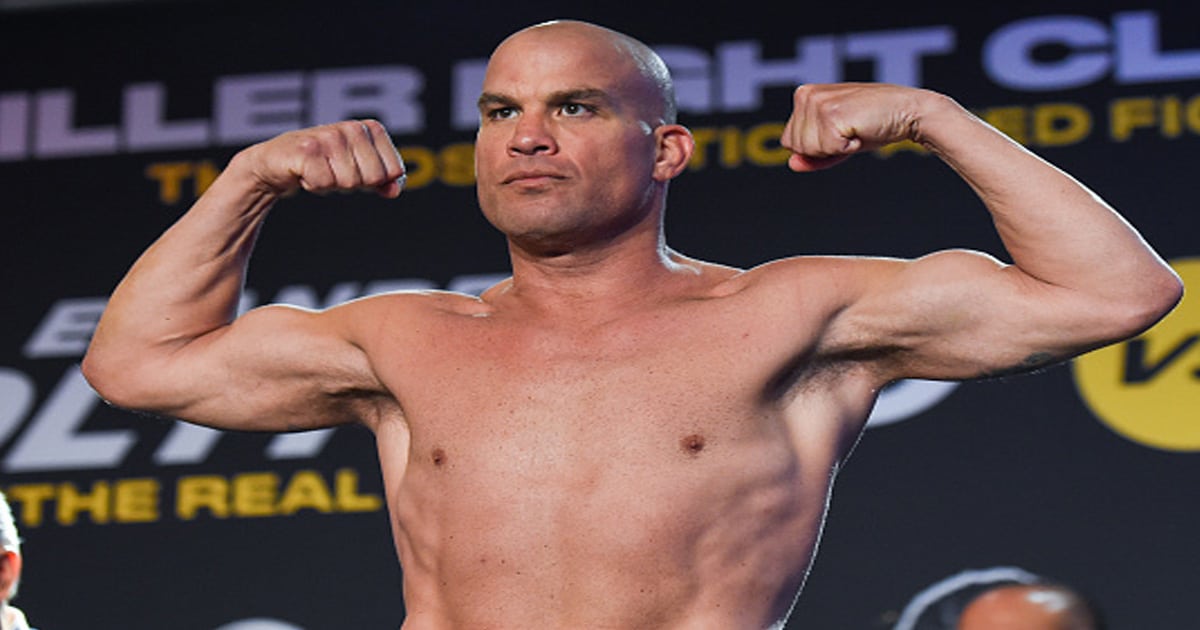 Net Worth: $20 Million
Tito Ortiz has been at it for a very long time, amassing a career total fight purse figure of $5.5 million. He was the UFC light heavyweight champion for roughly three years, defending it an impressive five times.
Moreover, Ortiz finds himself this high on the list of richest MMA fighters due to his other endeavors as well. The California native has been a professional wrestler, an actor, a boxer, along with serving as mayor of Huntington Beach, CA.
BJ Penn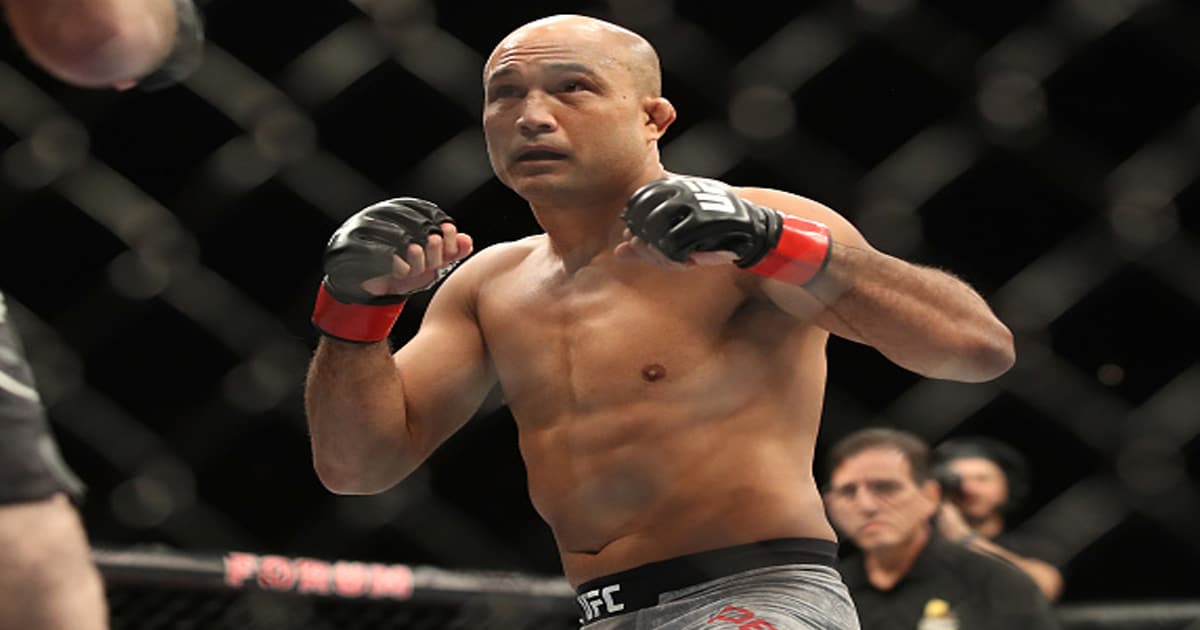 Net Worth: $20 Million
The longtime mixed martial artist amassed a career earnings number of $3.3 million over the course of 32 professional fights.
Incredibly, Penn has fought in five different weight classes throughout his fighting days, spanning from featherweight up to heavyweight/openweight.
As far as additional ventures are concerned, Penn has held sponsorships from Reebok and Last Shot. Furthermore, he runs his own gym and operates his own media distribution website.
Brock Lesnar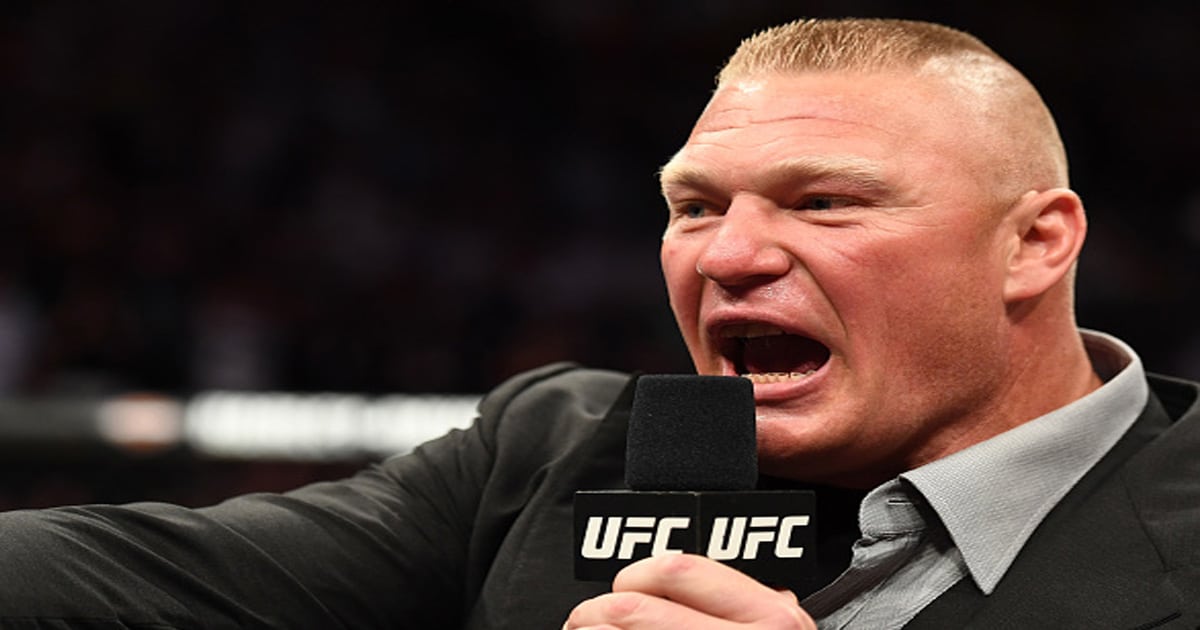 Net Worth: $25 Million
Ready for this? Brock Lesnar made over $5 million in his eight UFC appearances. Meanwhile, the entertainer is currently making $5 million a year fighting in the WWE.
Lesnar has received endorsement opportunities in the past with companies like Dynamite Nutrition, and DeathClutch.
Georges St-Pierre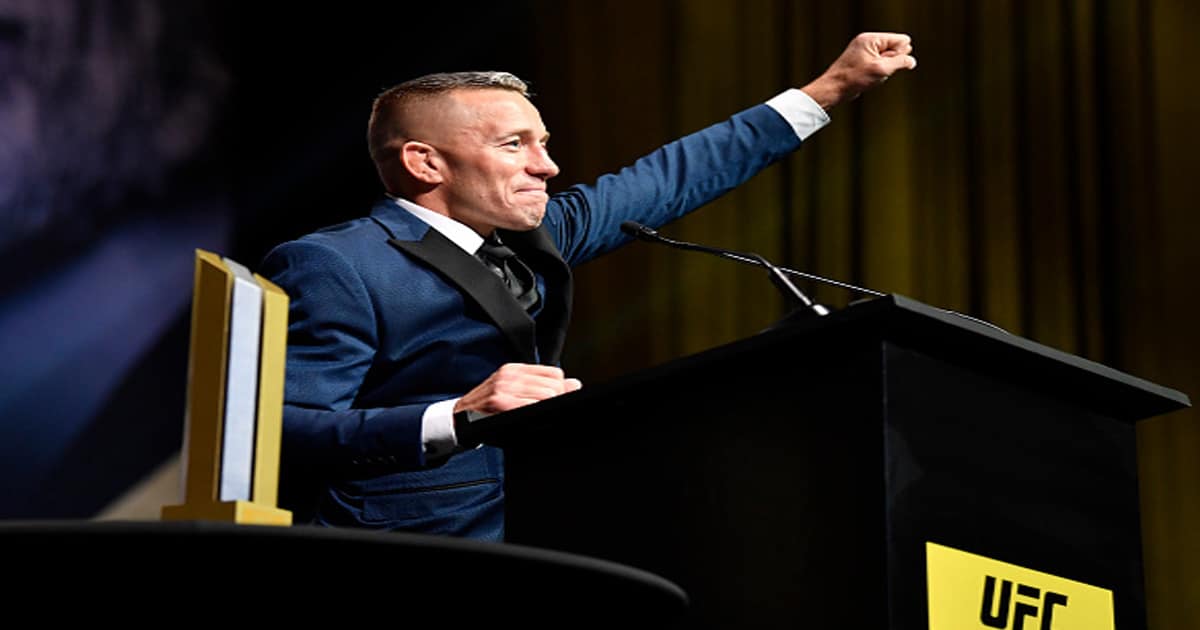 Net Worth: $30 Million
Quite possibly the most revered figure in all of mixed martial arts, Georges St-Pierre. The welterweight king had a picture-perfect fighting career aside from a pair of slight speedbumps.
St-Pierre took home a whopping $7 million through fight purses over the course of his career.
Aside from that, the everso marketable athlete has garnered endorsements from Under Armour, NOS energy drink owned by Coca-Cola, Hayabusa, 888 poker, Electronic Arts, Affliction, Budlight, Reebok, Bacardi, Budweiser, and TruConnect by Tv.fit.
Khabib Nurmagomedov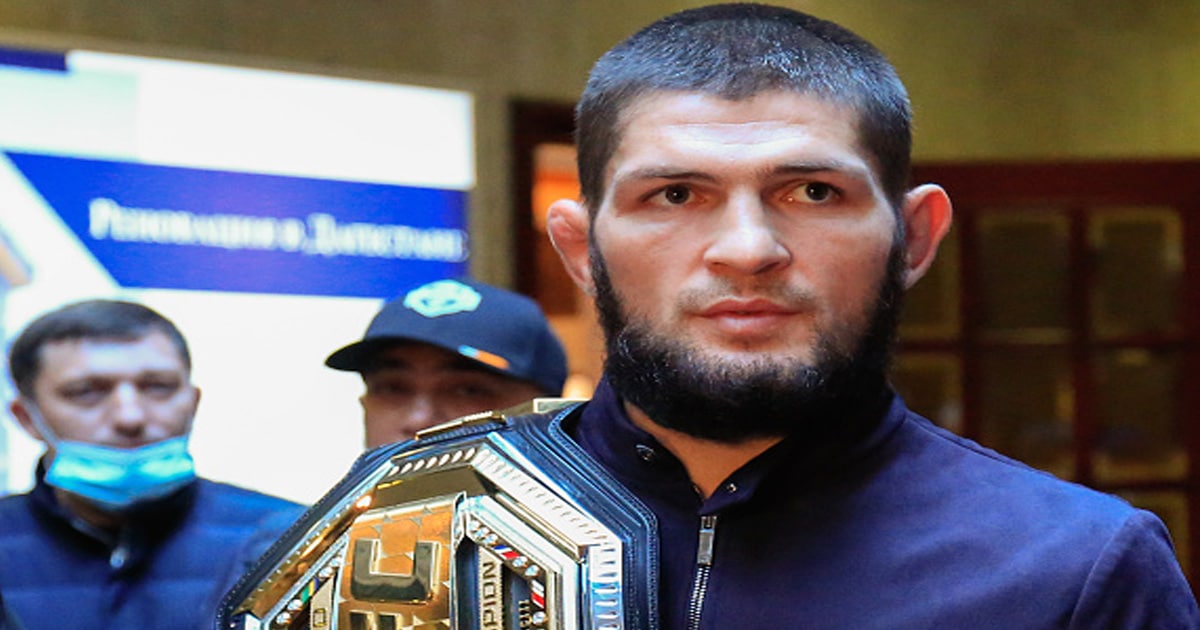 Net Worth: $40 Million
The man who has never been defeated in 29 tries, "The Eagle", Khabib Nurmagomedov. The former undisputed lightweight champ brought home over $14 million from his storied performances.
For his final two octagon appearances, Khabib raked in north of $12 million just from his fight checks. Meanwhile, he made $1.5 million for submitting Conor McGregor.
Since retiring, Khabib has launched his very own mixed martial arts promotion called Eagle FC. Lastly, he has served as a spokesperson for brands like Toyota, Reebok, Gorilla Energy, and SalamPay.
Rorion Gracie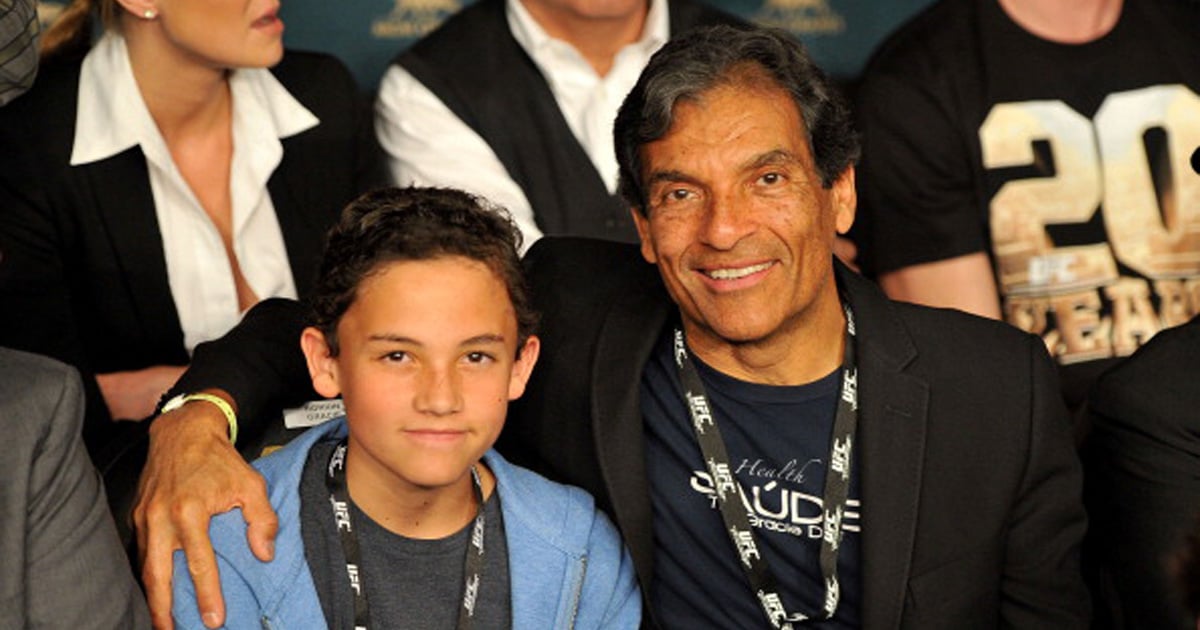 Net Worth: $50 Million
Is anyone else surprised to see Rorion Gracie's name this high on the list of the richest MMA fighters? The Gracie name is etched in mixed martial arts royalty and Rorion is actually the co-founder of the UFC.
Additionally, he is a writer, publisher, producer, and lecturer. Moreover, he holds a ninth-degree black belt in Brazilian Jiu-Jitsu.
Conor McGregor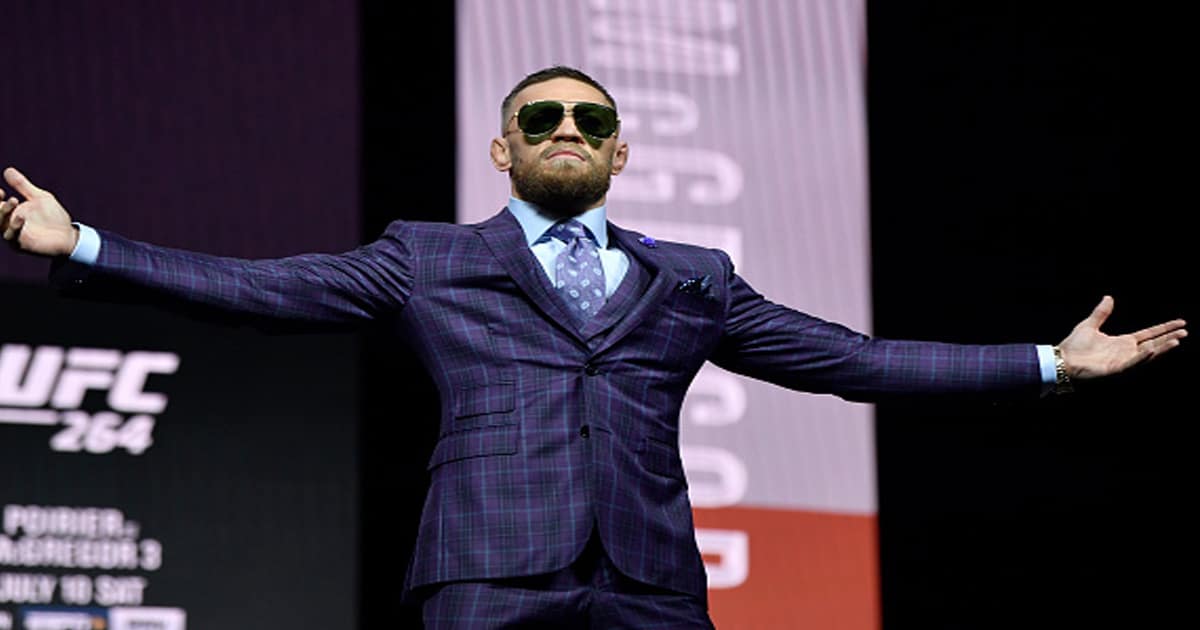 Net Worth: $200 Million
Expectedly, "The Notorious" Conor McGregor top the list of richest MMA fighters in 2022. The global superstar has made over $25 million inside the UFC octagon along with another $30 million for boxing Floyd Mayweather Jr.
His is undoubtedly the biggest pay-per-view draw in the sport's history. Not only that, but he is an awfully good businessman. His "Proper 12" whiskey has made him over $100 million.
Lastly, McGregor has made over $8 million through his endorsement deals with prominent brands like Monster Energy, Draft Kings, and Beats by Dre to name a few.