Maria Sharapova Net Worth: How Rich Is the Tennis Star in 2022?
Sharapova is a Russian tennis star who is best known for being a five-time Grand Slam title winner. The Maria Sharapova net worth figure is estimated to be around $190 million as of 2022.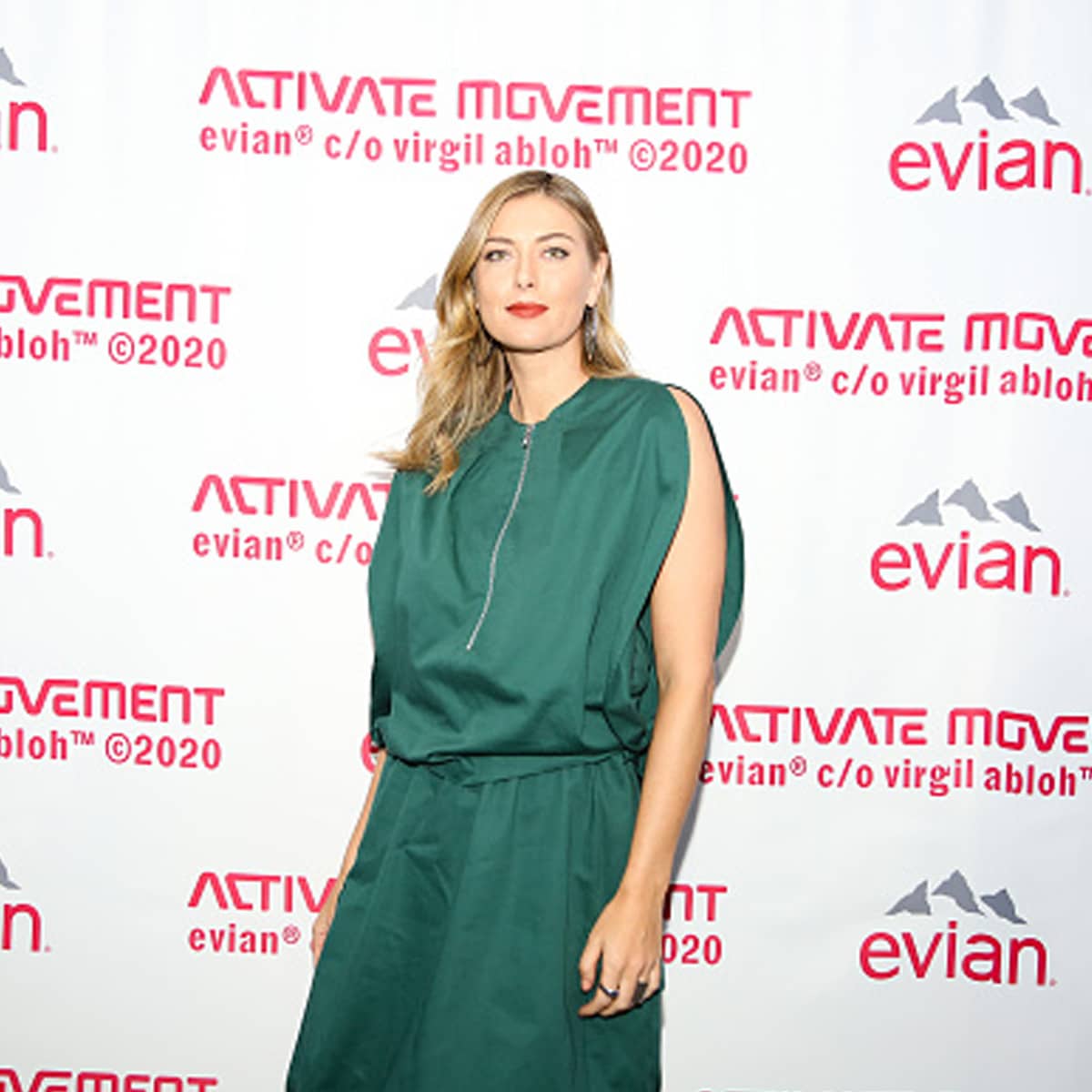 Early Life and Bio
| | |
| --- | --- |
| Full Name | Maria Yuryevna Sharapova |
| Birth Date / Age | April 19, 1987 / 34 Years Old |
| Birth Place | Nyagan, Russian SFSR, Soviet Union |
| Source of Wealth | Tennis |
| Relationship Status | Engaged To Alexander Gilkes |
| Height | 6 ft. 2 in. / 1.88 m. |
| Net Worth | $190 Million |
Maria Yuryevna Sharapova was born in April of 1987 in Nyagan, Russia to parents Yuri and Yelena. Both of her parents are from Gomel, Byelorussian SSR. Actually, they left just before Maria's birth due to concerns over the 1986 Chernobyl nuclear accident.
Meanwhile, Maria is an only child. It's known that she picked up her first tennis ball when she was just four years old. In 1991, she began practicing regularly at a local park with her father.
Shortly after that, she was introduced to veteran Russian coach Yuri Yutkin. Immediately, he was impressed with young Sharapova's eye-hand coordination.
Remarkably, Maria and her father moved to Florida in search of higher-level coaching with just $700 to their names. There, she learned under renowned coach Nick Bollettieri at the IMG Academy.
IMG signed Maria in 1995 after agreeing to pay her tuition fee of $35,000. She officially enrolled at the age of nine.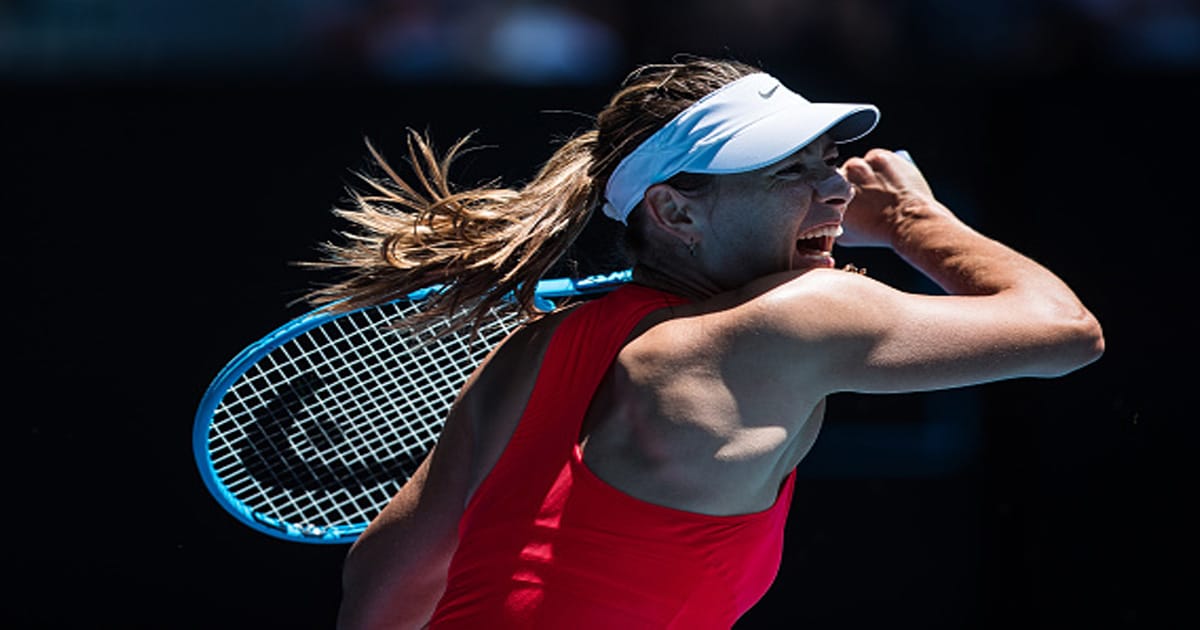 Maria Sharapova Net Worth and Career
After gaining notoriety in 2000, Maria made her professional debut in 2001 on her 14th birthday. Two years later, she became the youngest female ever to reach the final of the Australian Open junior championship.
Incredibly, Sharapova has raked in a total of $39 million in career prize money. Additionally, she has made a ridiculous $300 million more (pre-taxed) in endorsements throughout her career.
On many occasions, Forbes has named Sharapova the highest-paid female athlete on the planet.
In January 2010, she inked an eight-year deal with Nike worth $70 million. On top of that, Sharapova has reached endorsement deals with brands like Porsche, Evian, TAG Heuer, Avon, Motorola, Tiffany, Gatorade, Tropicana, amongst others.
In 2017, she published an autobiography titled Unstoppable. My Life So Far, which was by Sarah Crichton Books.
Before her retirement in February 2020, Sharapova won five Grand Slam singles titles including a pair of French Opens. Her career record in singles events is 645–171, which is good for a winning percentage of 79 percent.
Unfortunately, the tennis star suffered numerous shoulder injuries throughout her career. Following surgery in 2008, Sharapova mightily returned to glory, even regaining her number one ranking in 2012.
Sadly, more injuries, as well as a doping suspension, eventually led to Sharapova's decision to retire in 2020.
Maria Sharapova Instagram and Twitter
Currently, the tennis star possesses an impressive 4.2 million Instagram followers. To go along with that, Sharapova has a whopping 8.4 million followers on her Twitter account.
Maria Sharapova Net Worth
The Maria Sharapova net worth figure of $190 million has been amassed through her dominance on the tennis court along with her lucrative endorsement deals.
Coming from very humble beginnings, Maria has compiled one of the highest net worths of any sportswoman in history. Commendably, she has worked with many charities over the years, even giving back to her home that's still dealing with the effects of the Chernobyl disaster.
Maria Sharapova FAQ
How old is Maria Sharapova?

Sharapova celebrates her birthday every year on April 19th. Being born in 1987, the tennis star is slated to turn 35 years old this spring. Her most recent Grand Slam singles title came at the French Open in 2014.
Who is Maria Sharapova married to?

Currently, Maria is engaged to British businessman Alexander Gilkes. Prior to that, she dated Bulgarian tennis player Grigor Dimitrov from 2012 to 2015. Moreover, she was once engaged to Slovenian professional basketball player Sasha Vujačić.
Maria Sharapova News