Anthony Johnson Net Worth: How Rich was MMA Fighter Actually?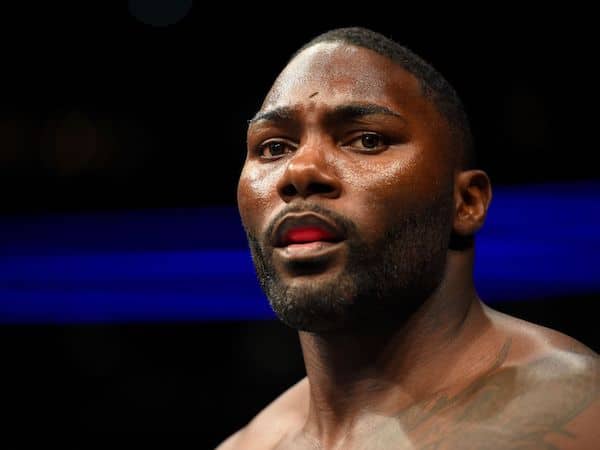 Anthony Johnson was an American mixed martial artist. He was best known for competing in the UFC for most of his career. Johnson went 13-6 in the UFC from the year 2007 to 2017. He has also compiled a 23 to 6 overall MMA record. Johnson died at 38 years of age due to organ failure on November 13, 2022. Anthony Johnson net worth at the time of his death is estimated to be around $4 million.
| | |
| --- | --- |
| Full Name | Anthony Kewoa Johnson |
| Birthday | March 6, 1984 |
| Birthplace | Dublin, Georgia |
| Profession | Mixed martial artist |
| Relationship Status | Unknown |
| Net Worth | $4 million |
| Died | November 13, 2022 |
Early Life
Anthony Johnson was born in March 1984 in Dublin, Georgia. His grandparents formally adopted him when he was two. He considered his grandfather one of his heroes. For his study, he attended West Laurens High School. Then, he joined Lassen College in Susanville on a wrestling scholarship.
Johnson held the title of junior college national wrestling champion while studying at Lassen College. Following his college study, he briefly worked as a bouncer. Then, he entered mixed martial arts when he was 20.
Anthony Johnson Net Worth & Career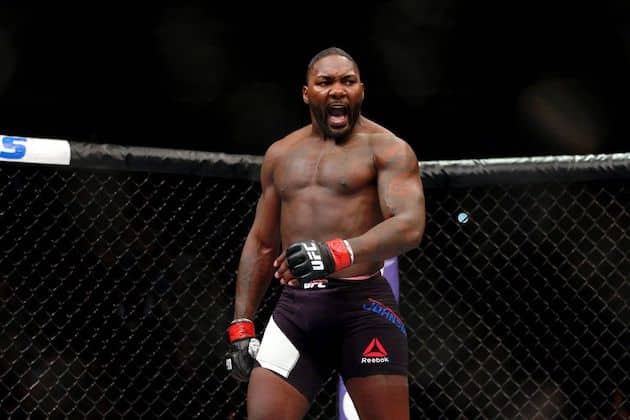 Anthony faced his first opponent Chade Reiner on his UFc debut at UFC Fight Night 10. He was able to knock out Reiner in just 13 seconds in the first round. After his first fight, he entered the ring at UFC 76 facing Rich Clementi. However, he lost the fight against Clementi in round two. After that, he faced Tom Speer at UFC Fight Night: Florian vs. Lauzon. He eventually came out as the winner of the fight in round one.
In February 2009, he fought Luigi Fioravanti at UFC Fight Night. Anthony was scheduled to fight mixed martial artist, Matt brown at the TUF 9 Finale. However, he pulled out from the fight due to a knee injury. Instead, he fought with Japanese mixed martial artist, judoka Yoshiyuki Yoshida. He knocked out Yoshida in just 41 seconds of the first round.
Johnson fought against UFC veteran, David Branch after he was released from the UFC. However, he missed the 186 lb limit for the middleweight division on the day of the weigh-ins for the fight. It was the fourth time in his professional career that he weighed in over the assigned weight limit. Johnson won the fight against Branch via unanimous decision. Then, he made his light heavyweight debut at Titan Fighting Championships 24 against, Esteves Jones. He eventually knocked out Jones in just 51 seconds in the second round.
Anthony returned to UFC by signing a four-fight deal on February 4, 2014. In his return fight to UF, he faced light heavyweight Phil Davis at UFC 172 and successfully defeated him via unanimous decision. Johnson was suspended for an indefinite time after he was suspected of domestic violence against the mother of two kids on September 19, 2014. His suspension was lifted by the UFC on November 2016 after the civil case was dismissed.
Johnson announced his retirement from the UFC after he fought against Daniel Cormier on April 8, 2017, at UFC 210. Although, he lost the fight to Cormier in the second round. In August 2019, After two years of his retirement, he confirmed re-entering the USADA testing pool. Anthony also confirmed that he was in talks with UFC to make a comeback as a part of the heavyweight division. In late August 2020, he entered the testing pool. In December 2020, John parted ways with the UFC and signed a multi-fight contract with Bellator MMA.
Personal Life
Anthony Johnson's relationship status was unknown. He was convicted of domestic battery in 2008 due to which he served three years of probation. Anthony was likewise accused of domestic abuse towards his ex-girlfriend and the mother of his kids in March 2014. His ex-girlfriend alleged that he came to her workplace and physically approached her, grabbed her shirt behind the neck, and forcefully lifted her up from the chair where she was sitting. Then, he grabbed her right arm and also abused her in front of fellow co-workers.
Johnson was also arrested in May 2019 following an incident with his girlfriend. His former girlfriend reportedly alleged Johnson of picking her up and carrying her into another room during an argument. She was scared of him and immediately called 911. After the police officers arrived, they arrested him and booked him on charges of domestic battery. He died on November 13 from a rare disorder of the immune system, Hemophagocytic lymphohistiocytosis, and non-Hodgin lymphoma.
Anthony Johnson Net Worth
Anthony Johnson's net worth is estimated to be around $4 million before he died on November 13, 2022. He earned a vast chunk of the amount from his mixed martial arts career. Johnson was nicked and named Rumble for his one-punch knockout power. Besides his MMA career, he launched a CBD oil company named Competitive Body Development. Johnson had also been the head of fighter relations for the Bare Knuckle Fighting Championship in early 2019.