Top 20 Richest Soccer Players Ranked by Their Net Worth 2022
The top 20 richest soccer players on earth according to their net worths can be found below. All of these stars are the biggest money earners in the world, but two stand above the rest both on and off the pitch.
Top 20 Richest Soccer Players
We have gathered information from a variety of credible sources such as Forbes, The Richest, and Celebrity Net Worth to determine the net worths of the richest soccer players on the planet.
Can you guess who will appear in the top three?
The 20 richest soccer players living in the world today according to their 2022 net worths:
Sergio Ramos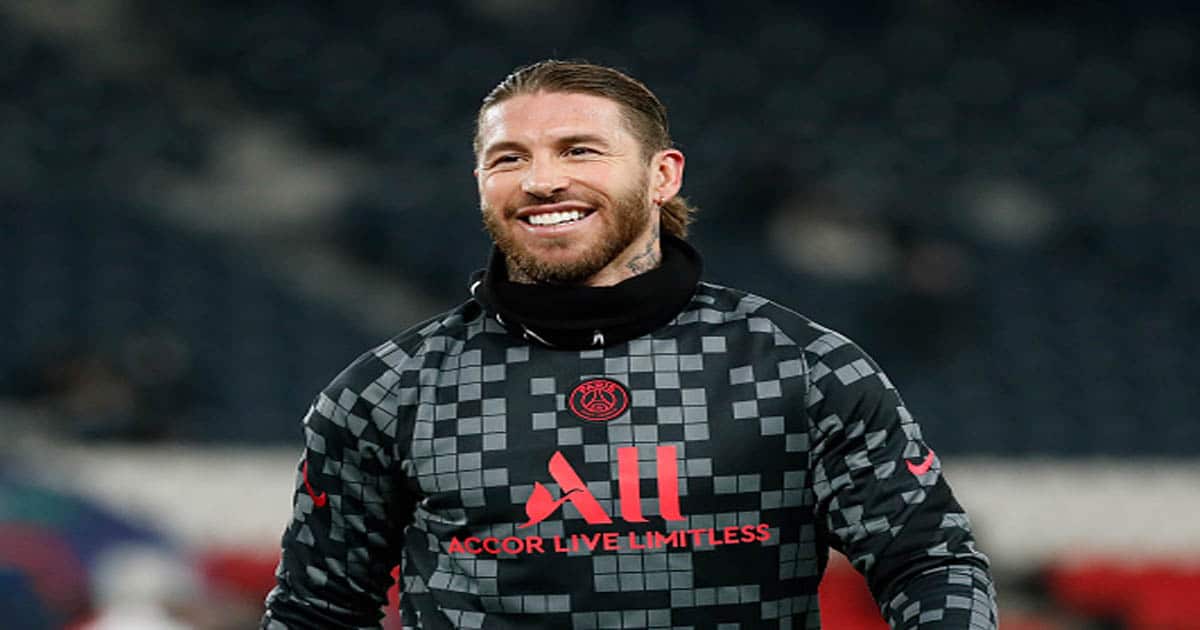 Net Worth: $85 Million
Impressively, the first entry on the list has made a whopping $134 million throughout his professional career. This year, Ramos will earn roughly $15 million with Paris Saint-Germain.
Meanwhile, Ramos has inked high-profile endorsements with the likes of Nike, Hugo Boss, Pepsico, and Gatorade.
Ronaldinho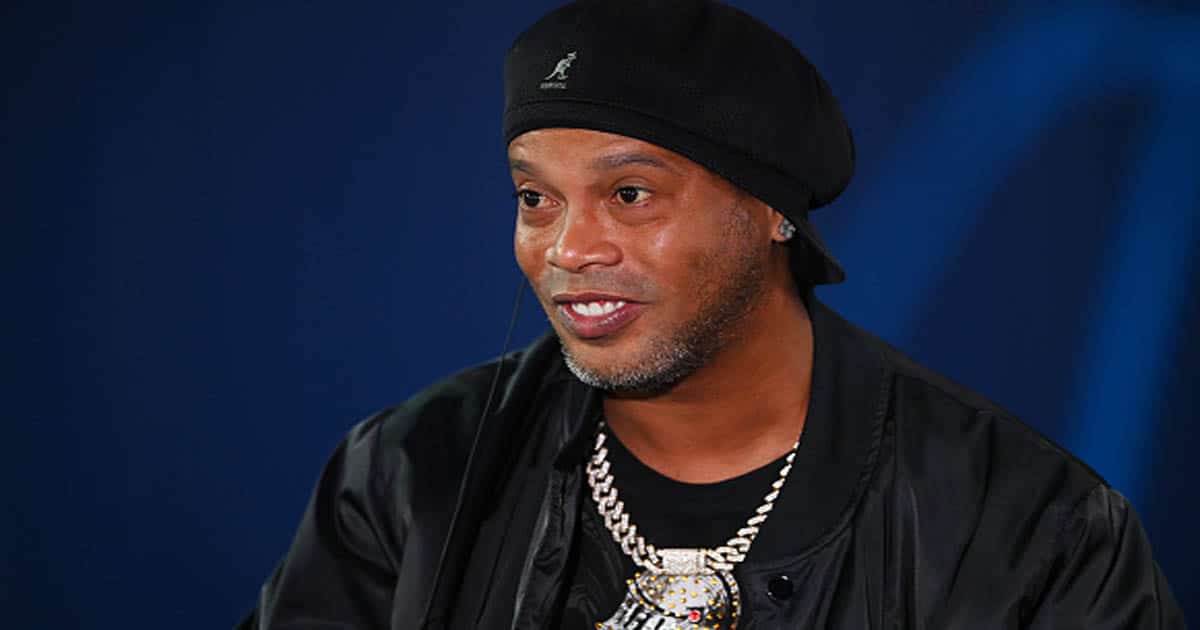 Net Worth: $90 Million
Over his extensive 35-year career, the great Ronaldinho has raked in about $90 million through his contracts.
Actually, the footballer made $19 million just in 2006 from his endorsements with Nike, Pepsi, Coca-Cola, EA Sports, Gatorade, and Danone.
Also, he launched a line of beverages called "Wine of Champions" alongside Italian businessman Fabio Cordella. Lastly, Ronaldinho has appeared on several EA video game covers.
Didier Drogba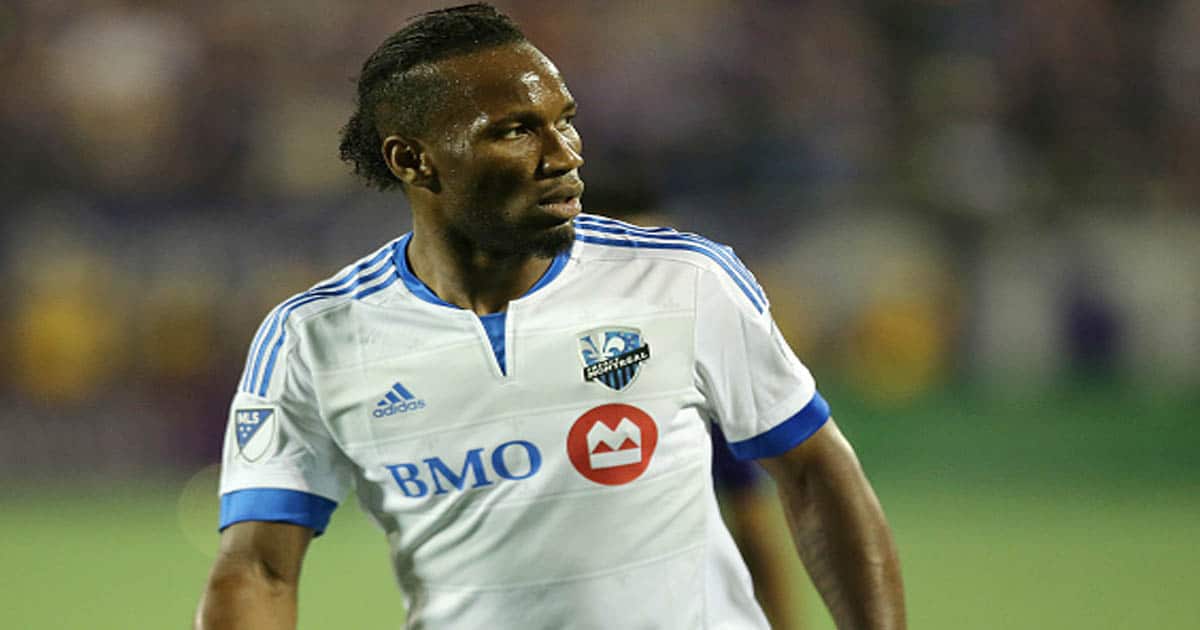 Net Worth: $90 Million
In his peak years, Didier Drogba was reeling in $15 million per year from his salaries. Additionally, his transfer fee to move to Chelsea in 2004 was a staggering $40 million.
Commendably, Drogba once donated roughly $4 million from his Pepsi endorsement to the construction of a hospital in his hometown of Abidjan.
In his 254 Premier League appearances, Drogba saw 104 of his shots go through the net while assisting on another 55 scores.
Samuel Eto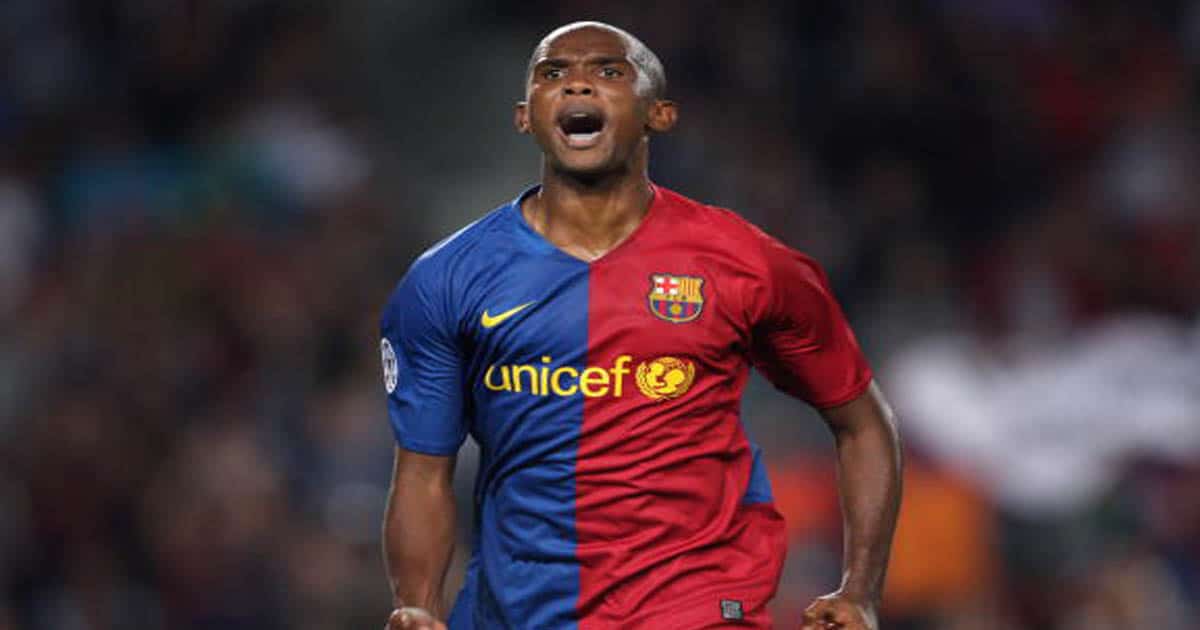 Net Worth: $95 Million
According to Forbes, Russian soccer club Anzhi Makhachkala paid a transfer fee of $38.9 million in 2011 for the rights to Eto. The Cameroonian star inked a three-year contract with an annual salary of $28.8 million.
Moreover, the footballer has held endorsements from prominent brands like Puma and Ford.
"Since that day, I decided I will stand up and fight against abuse, stand up and shout. Only we can make it stop. Nobody is going to do it for us."

Samuel Eto (Zee News)
Ricardo Kaka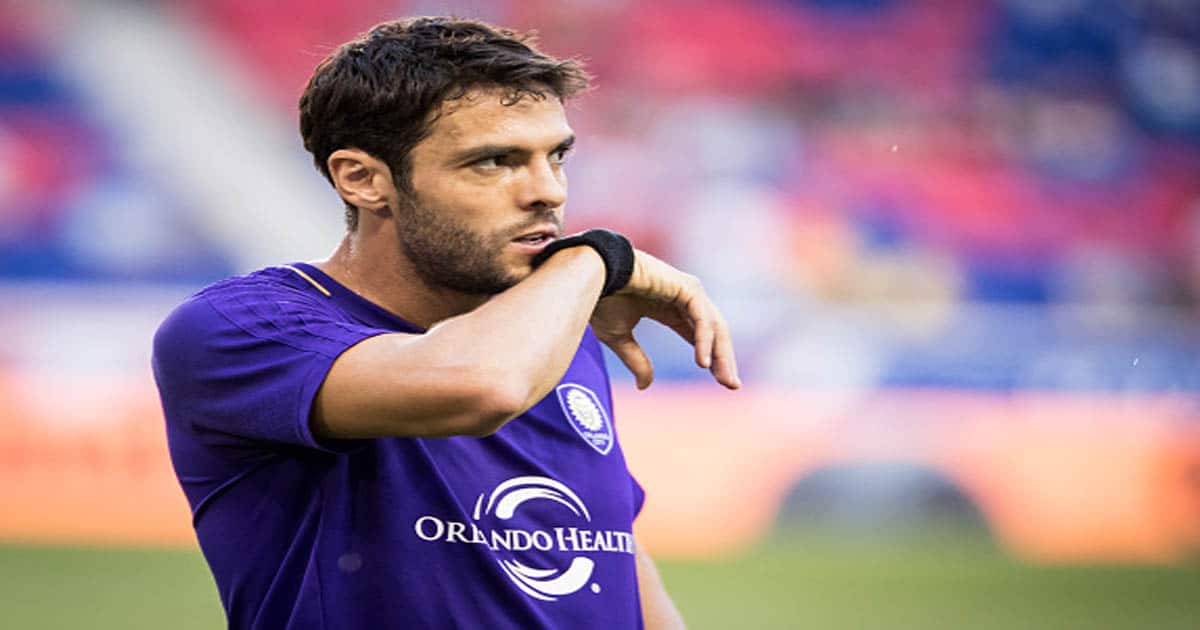 Net Worth: $95 Million
The man simply known as Kaka was once making $10 million a year while playing for AC Milan. In his four years playing for Orlando City in the MLS, Kaka earned an average of $7 million per year.
Furthermore, the attacking midfielder has garnered endorsement deals with companies such as Nike, Adidas, Armani, PepsiCo, Sony, Hyundai Motors, WiseUp, and EA Sports.
Kylian Mbappe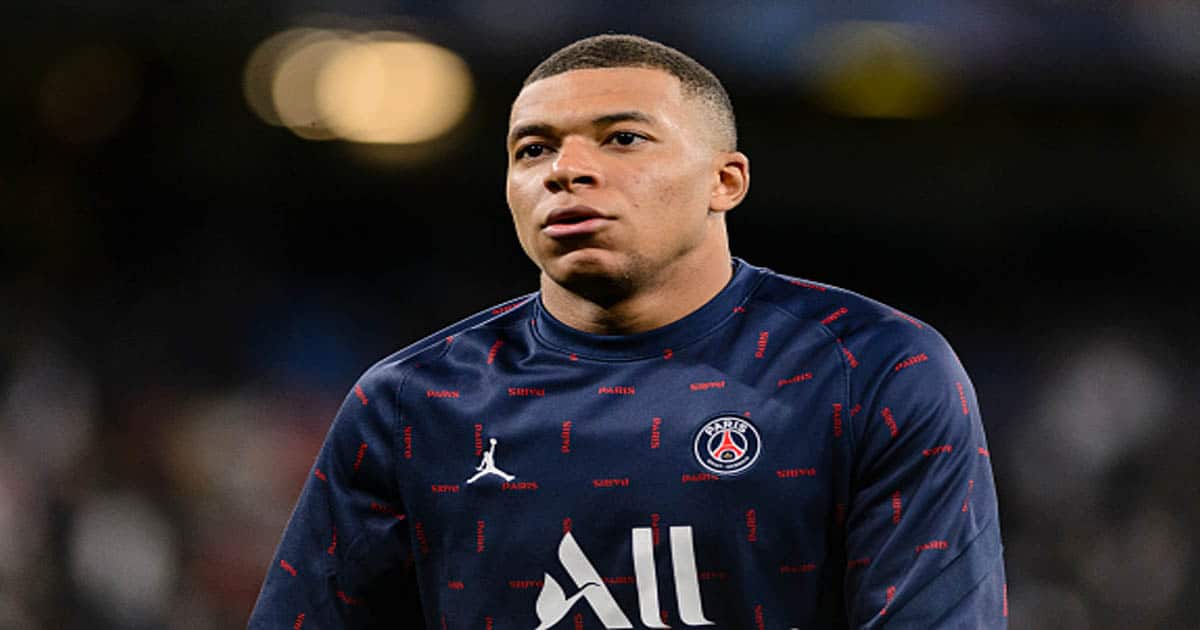 Net Worth: $95 Million
According to Forbes, Mbappe amassed a total of $42 million just in 2020. Currently, the Frenchman is raking in over $20 million a year playing for PSG.
Meanwhile, the 23-year-old makes roughly $14 million annually through his massive endorsement deals with the likes of Nike, Hublot, and EA Sports.
The youngster became the second youngest (behind Pele) to score a goal in a World Cup final. Remarkably, Mbappe has scored 37 more goals for club and country than Lionel Messi did by the same age, and 99 more than Cristiano Ronaldo had.
Eden Hazard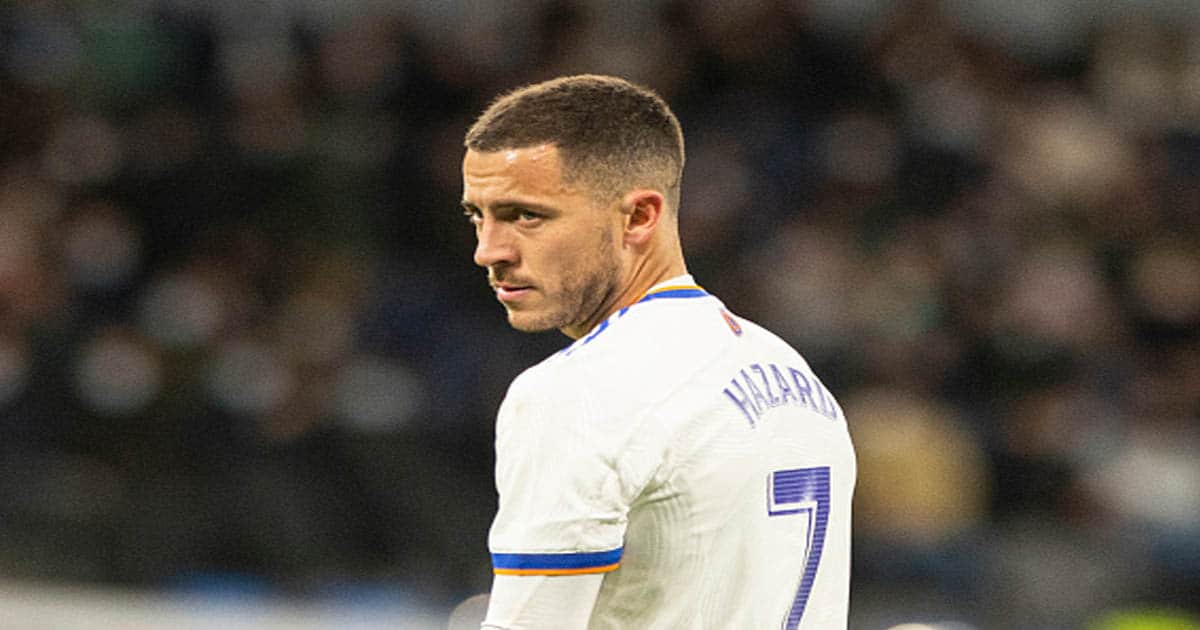 Net Worth: $100 Million
First, La Ligas' Real Madrid signed Eden Hazard to a contract worth about $95 million in 2021 that will extend through June 2024. Meanwhile, his career earnings are north of $156 million.
Forbes reports that Hazard's biggest endorsement has been Nike, but he has also had partnerships with Sina Sports, Topps, Lotus Bakeries, and EA.
Philipp Lahm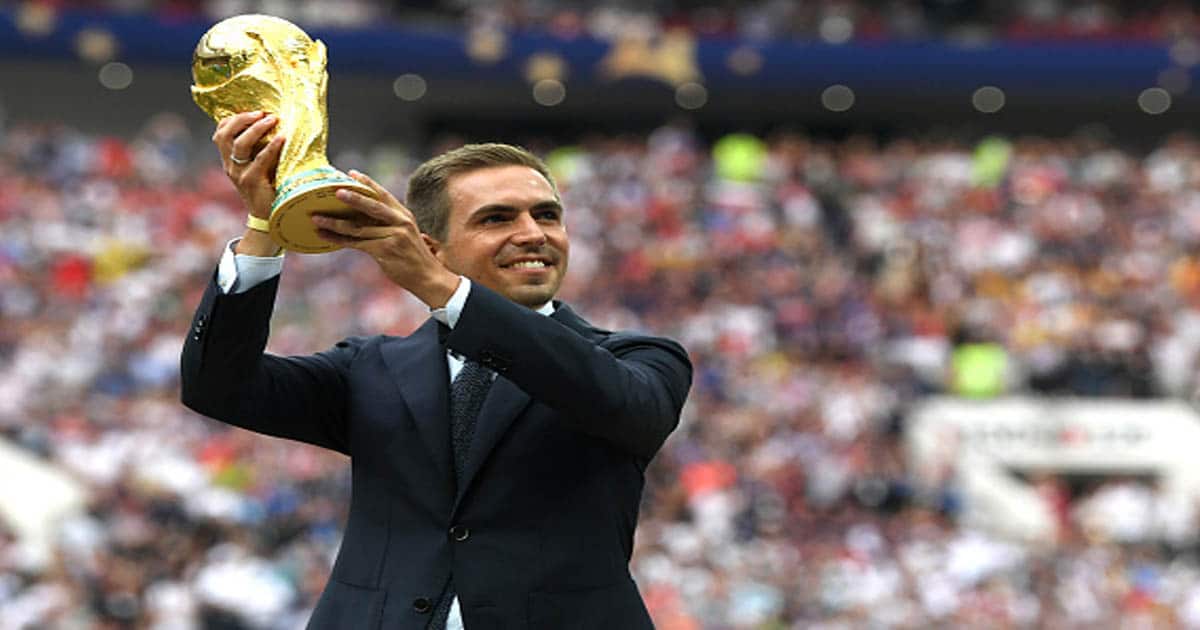 Net Worth: $100 Million
Philipp Lahm last played for Bayern Munich in 2016-17 and he has profited roughly $38 million over the course of his former career.
Moreover, the midfielder was compensated for playing in the 2006 and 2010 World Cups. In addition to that, Lahm was a part of the UEFA Team of the Year in 2006, 2008, 2012, and 2013.
Lastly, the German footballer has held a notable endorsement with Adidas along with taking over the Muesli firm and being a shareholder in Sixtus, a German body care specialist.
Pele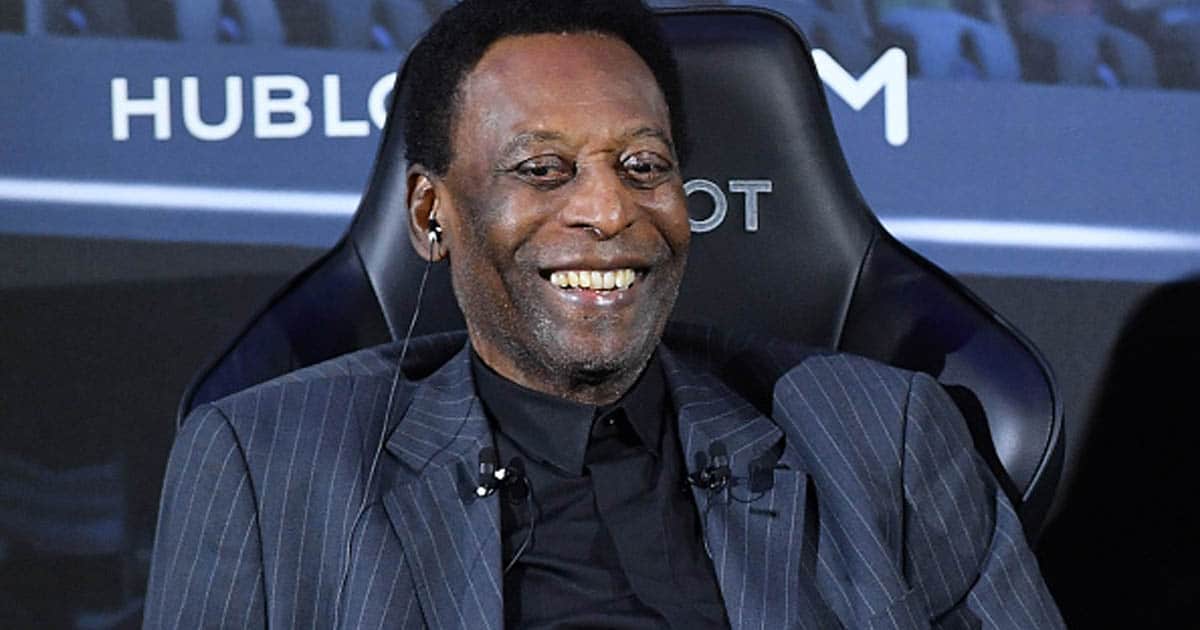 Net Worth: $100 Million
Most likely the most respected and recognized name in the history of soccer is Pele. Despite not making close to what current-day stars make, Pele still finds himself in the top 20 richest soccer players on earth.
It's largely due to his endeavors post-retirement, which include endorsing companies like Visa, MasterCard, and Atari. Also, he has profited from being the spokesperson for Subway along with releasing his own autobiography and starring in the film Escape to Victory.
Andres Iniesta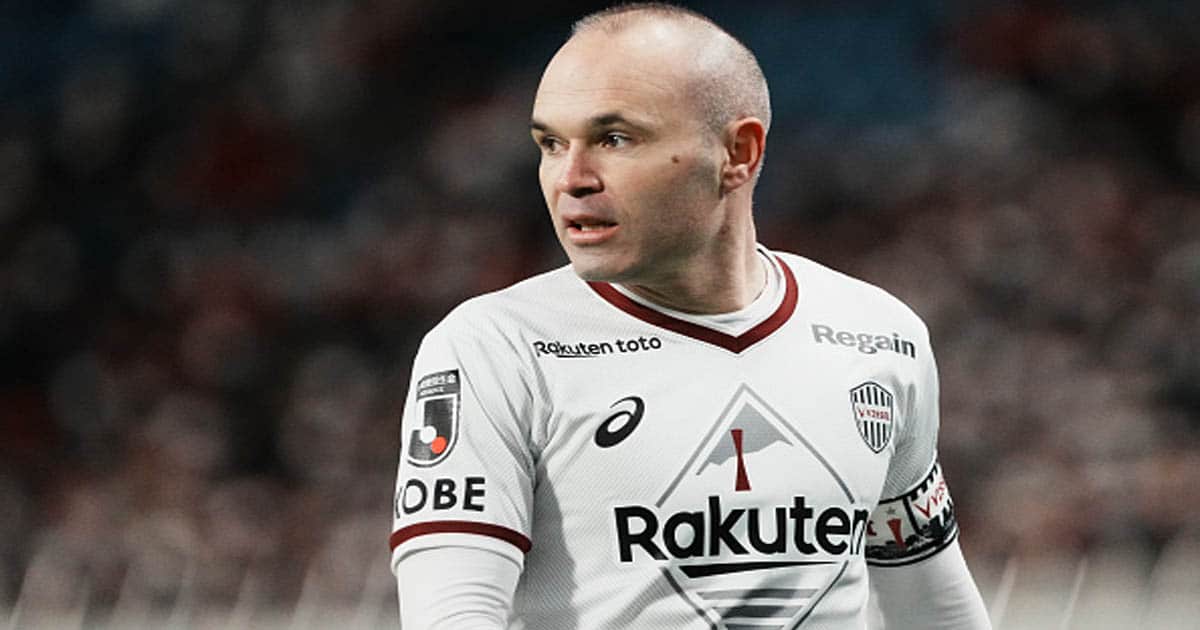 Net Worth: $120 Million
Andres Iniesta had a long, successful career as a midfielder, amassing over $76 million in total salary earnings. His highest-earning year was 2017-18 when he made over $18 million playing for Barcelona.
Meanwhile, Iniesta has been sponsored by brands like Nike, Nissan, and UFX.com. Also, he has a deal with Asics and is a shareholder and part owner of Spanish club Albacete.
Jose Mourinho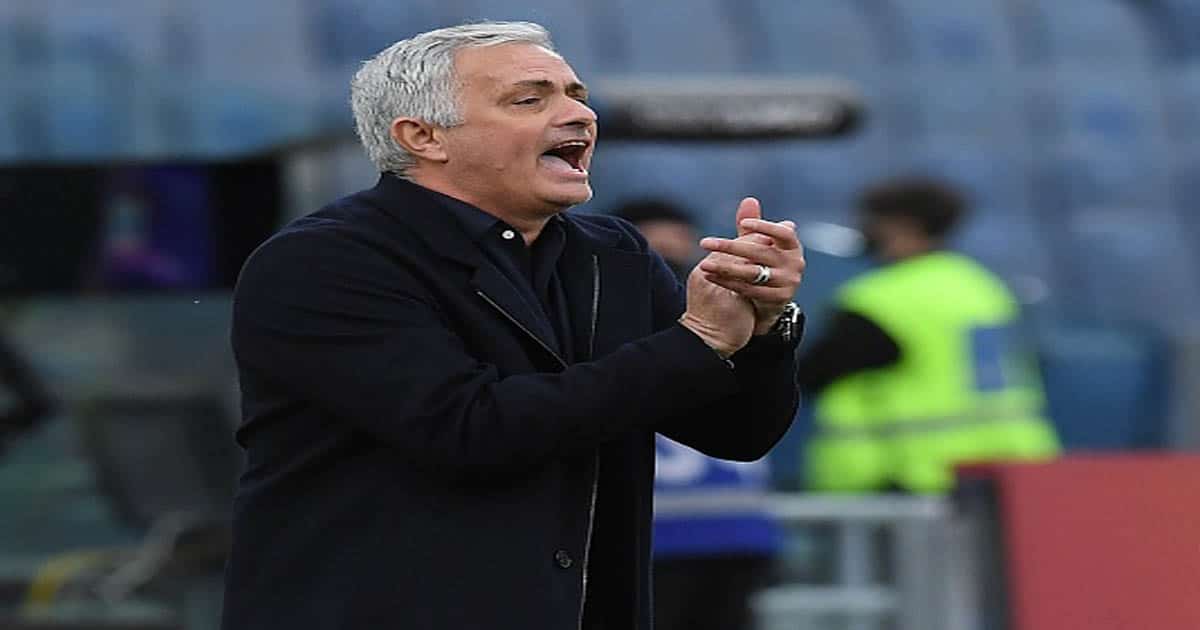 Net Worth: $120 Million
Jose Mourinho is far more known as a manager than a player, but he did clock in some time on the pitch. Yet, it's his time managing since 2002 that has made him a multi-millionaire.
Currently, Mourinho is making about $4.4 as the manager of Roma, making him the highest-paid manager in club history. Incredibly, he raked in a whopping $25.8 million in his three years as manager for Tottenham.
In total, Mourinho has amassed an estimated $127.4 million throughout his managing career.
Gareth Bale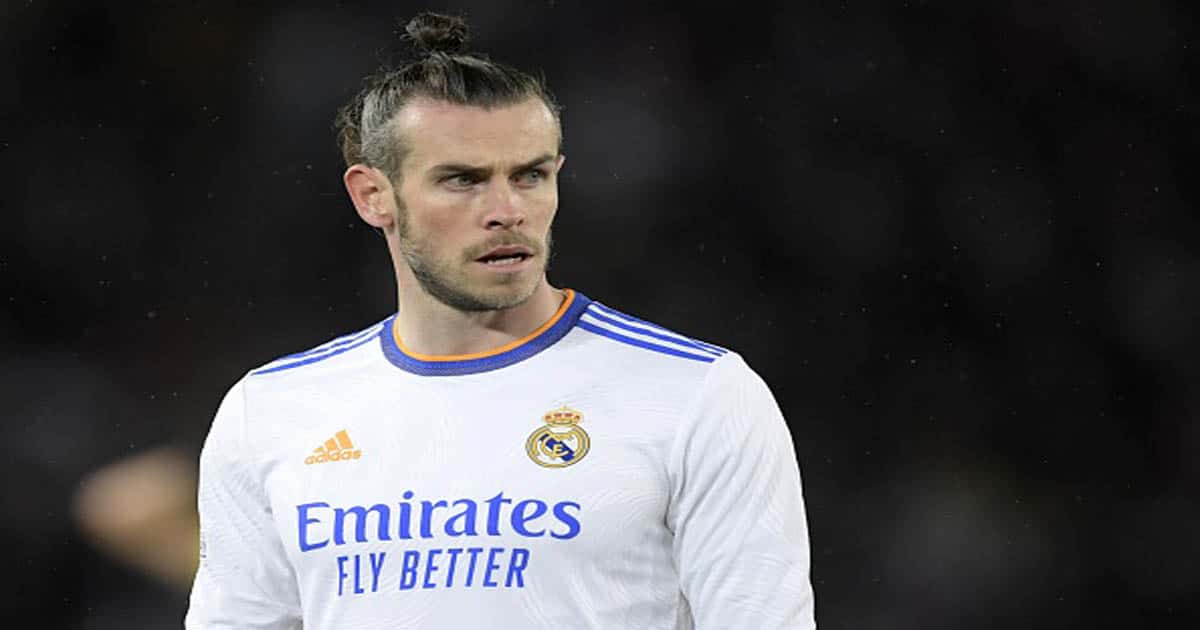 Net Worth: $145 Million
In 2020, Bale appeared at number 73 on the Forbes wealthiest athletes list. Now, he sits at number nine on the richest soccer players list.
In 2016, Real Madrid signed the Welshman to a contract through 2022 that's worth a total of $33 million.
Additionally, Bale has inked endorsements with companies such as Nissan, Konami, EA Sports, Foot Locker, BT Sport, and Lucozade. Notably, Bale agreed to sign with Adidas on a six-year deal worth roughly $22 million per year.
Alexandre Pato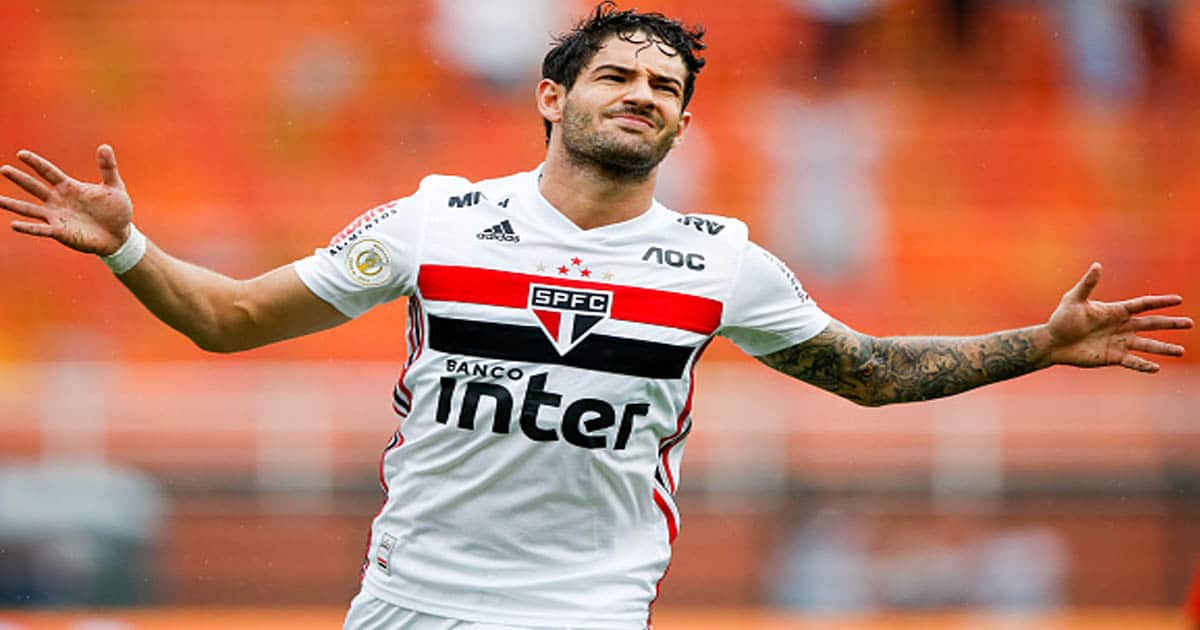 Net Worth: $150 Million
Alexandre Pato began his pro soccer career at the age of 16. Now 32, the footballer is one of the richest soccer players on earth. Actually, it's mostly to do with his savvy investments and property holdings.
For instance, Pato owns a chain of burger restaurants in Brazil. Furthermore, he owns a brand of vodka as well as his own fashion line. He has a deal with CoverGirl also.
Right now, he is playing on the Orlando City MLS football club.
Wayne Rooney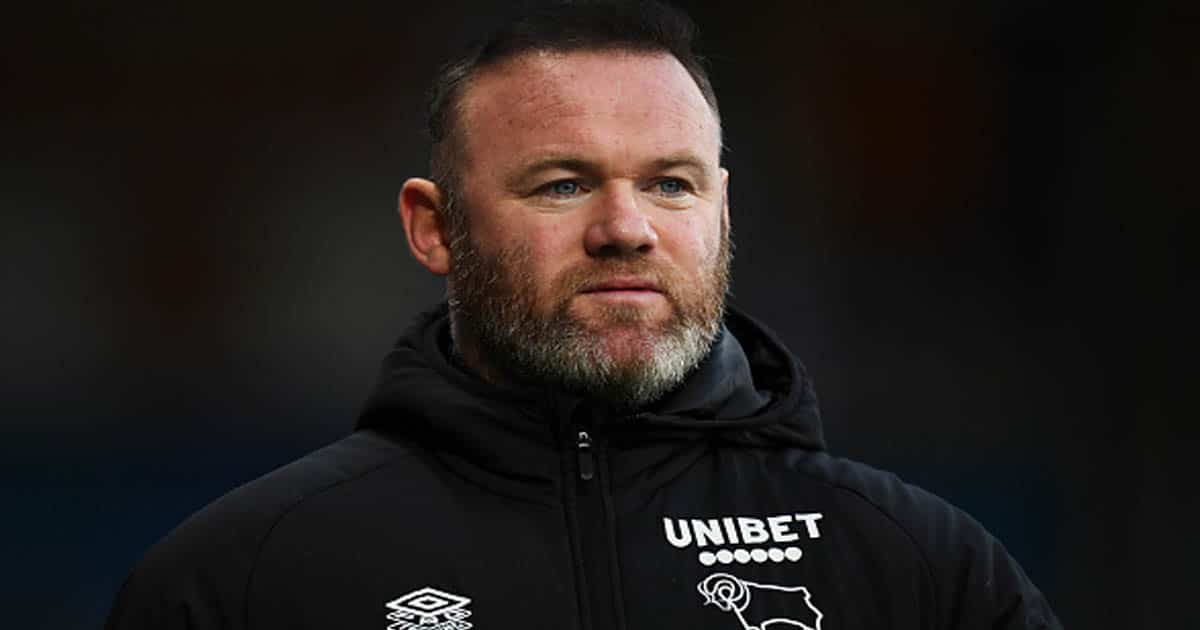 Net Worth: $170 Million
Wayne Rooney has amassed his lucrative net worth through his contracts, endorsements, and business investments. As a player, he raked in roughly $163 million. In fact, he signed a contract with Manchester United worth up to $104 million with $26 million annually.
Over the years, Rooney has been compensated heavily from endorsements with Nike, Nokia, Coca-Cola, Ford, Samsung, Harper Collins, EA, and Asda.
Meanwhile, Rooney's business boasts over $28 million in total asset worth.
Zlatan Ibrahimovic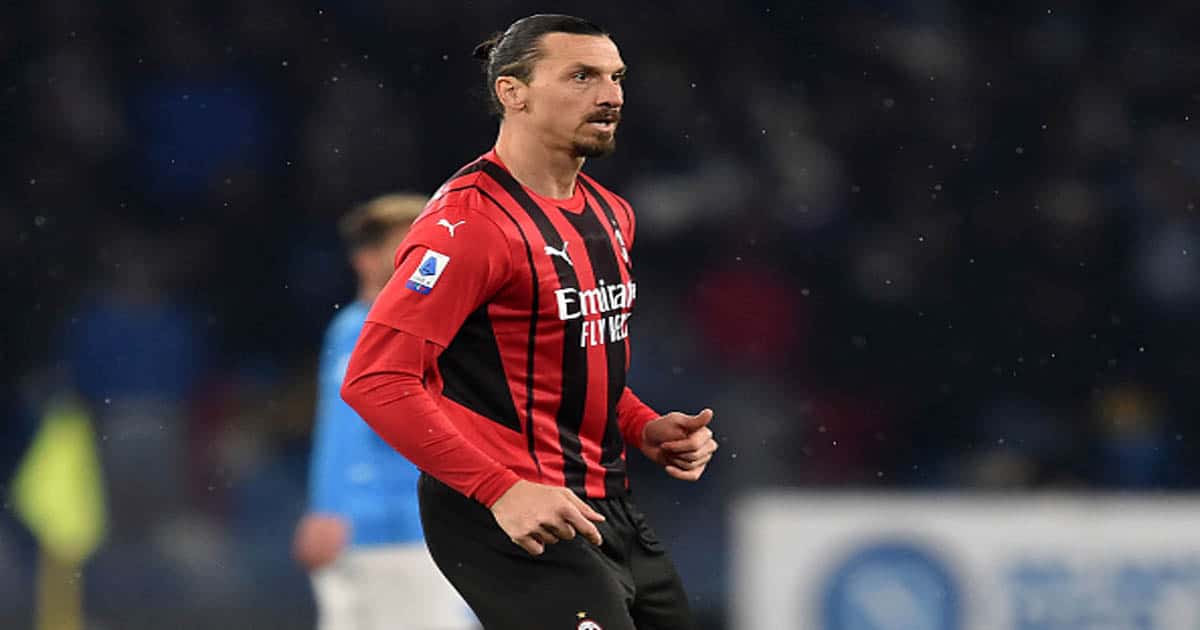 Net Worth: $195 Million
A few years ago, AC Milan agreed to trade the rights of Zlatan Ibrahimovic and Thiago Silva to PSG for a transfer fee of $64 million. At one point, Zlatan was earning over $2 million a month.
For the LA Galaxy, he set the record for the highest contract in league history at $7.2 million just for playing in 2019.
As far as endorsements are concerned, Ibrahimovic has bounced back and forth between Nike and Adidas. Moreover, he advertises for brands such as Nivea, Volvo, Vitamin Well Sports, and Microsoft Xbox.
Neymar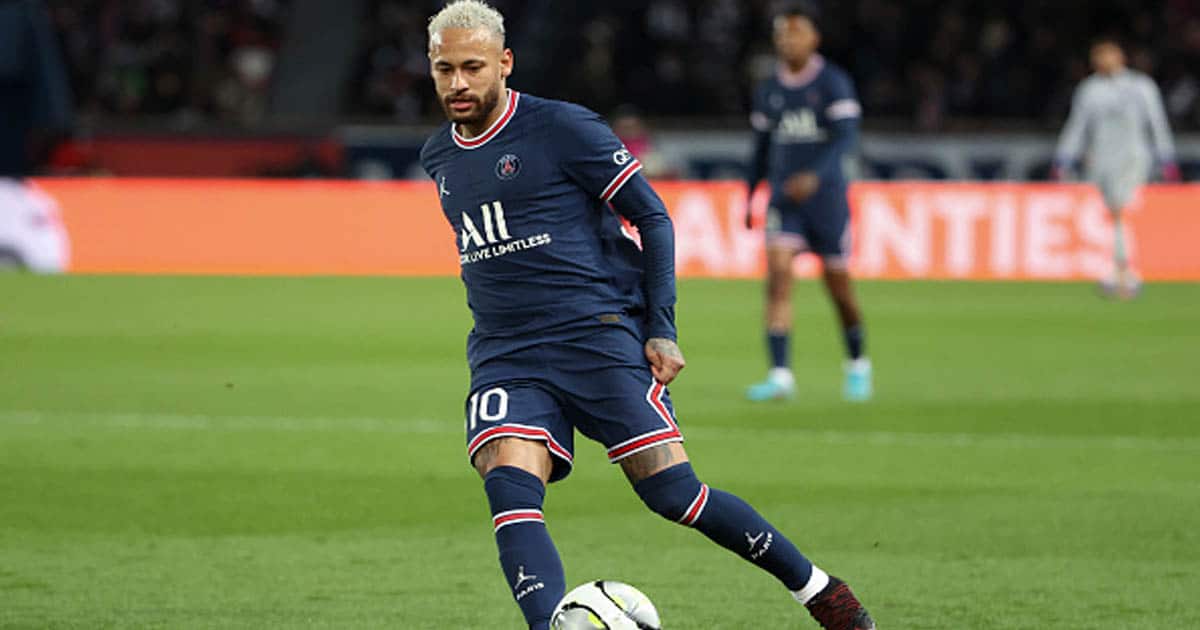 Net Worth: $200 Million
As of 2022, the PSG forward is making a ridiculous $76 million per year. To break that down, Neymar earns $8 million a month, $1.85 million per week, and a little over three dollars every second.
The global star possesses a ton of sponsors as well. Currently, he holds endorsements with Epic Games, Flutter Entertainment, Puma, Qatar Airways, Red Bull, Triller, DAZN, and several others.
In the past, he had deals with premier brands like Nike, Gilette, Mastercard, and Beats by Dre.
Dave Whelan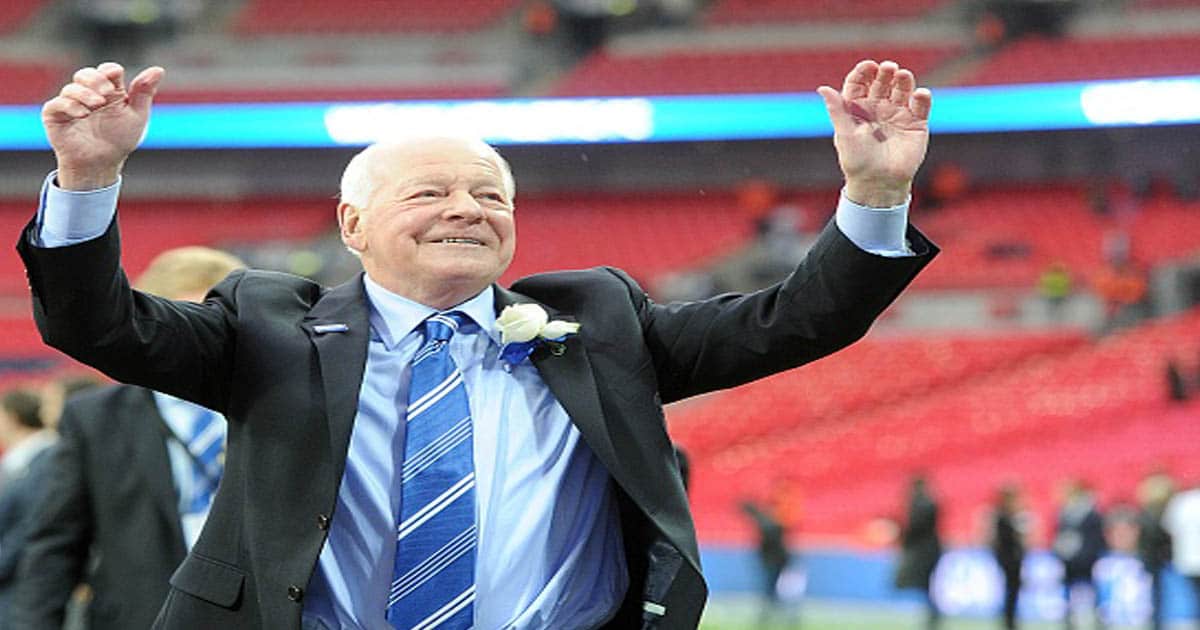 Net Worth: $210 Million
The former player made the vast majority of his net worth after he hung up the cleats. Afterward, he opened up a series of supermarkets called Whelan's Discount Stores.
Then in 1977, Whelan acquired a sporting and fishing store in Wigan called JJB, which he turned into the United Kingdom's second-biggest retailer.
Lastly, he purchased the Wigan Athletic Football Club in 1995 and even got them to the Premier League in 2005.
David Beckham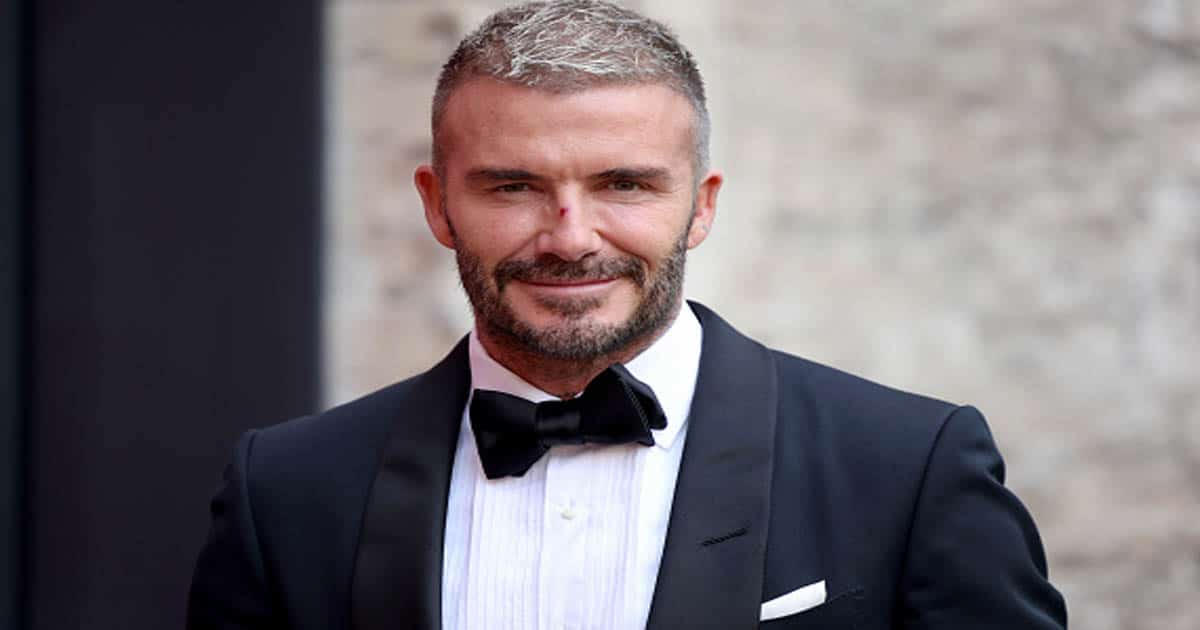 Net Worth: $450 Million
According to Forbes, David Beckham's contract with the LA Galaxy in 2007 was worth a total of $250 million over a period of five years.
How is that possible? Well, he received a percentage of the club's total revenue in the contract.
Numerous huge brands have made Beckham one of the faces of their company. Notably, Adidas gave the footballer a lifetime deal worth about $150 million.
He has also worked with names like Konami, Tudor, Kent & Curwen, Diageo, and Jaguar.
Lionel Messi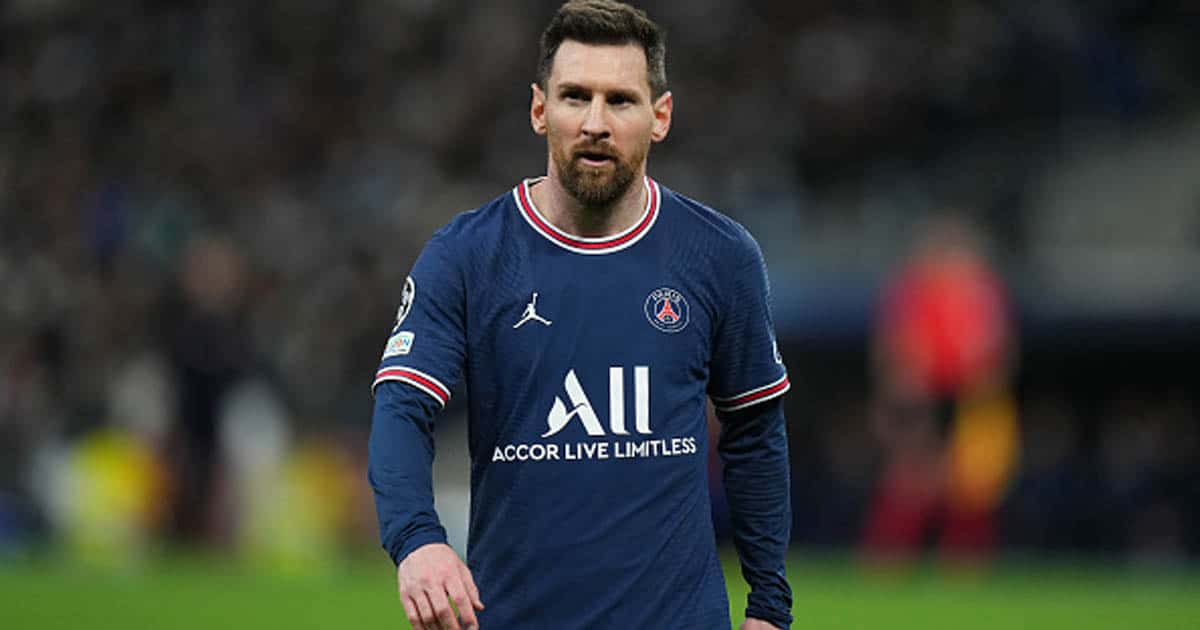 Net Worth: $500 Million
Brace yourself, Lionel Messi makes approximately $40 million off of his endorsement deals since 2021. Not only that, but the superstar currently earns $34 million per year from his salary.
Messi's sponsors include powerhouse companies like Adidas, Gatorade, MasterCard, Lay's, Pepsi, along with the brands Huawei, Hawkers, and Ooredoo.
In 536 career matches, Messi has scored an incredible 476 goals to go along with 203 assists.
Cristiano Ronaldo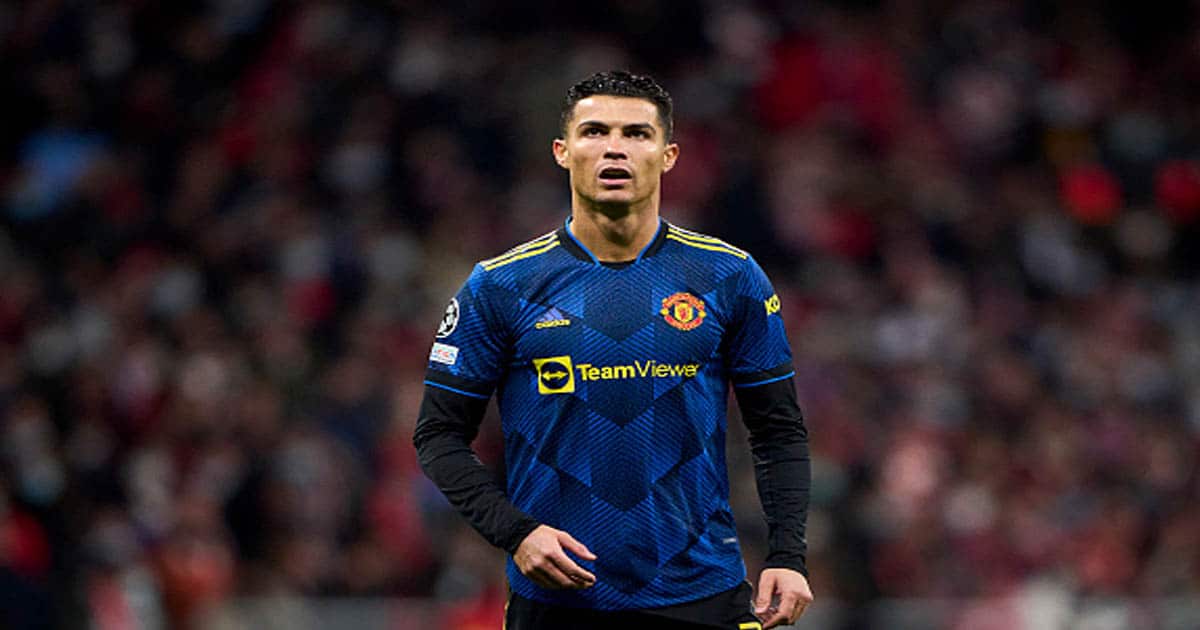 Net Worth: $500 Million
Go figure, the two greatest soccer players of this generation enter the list with the exact same net worth. When it comes to the richest soccer players, Cristiano Ronaldo is the pinnacle.
As of 2021, Ronaldo has made over $1 billion in career earnings. Also, he raked in $125 million before taxes in the 2021-22 season, with $70 million coming from his salary and bonuses.
Additionally, Ronaldo possesses endorsements from many luxurious brands such as Herbalife, Armani, Tag Heuer, Clear Haircare, Altice, DAZN, and Nike. He figures to make $45 million annually from such endorsements.