Top 20 Richest Chefs Ranked by Their Net Worth 2022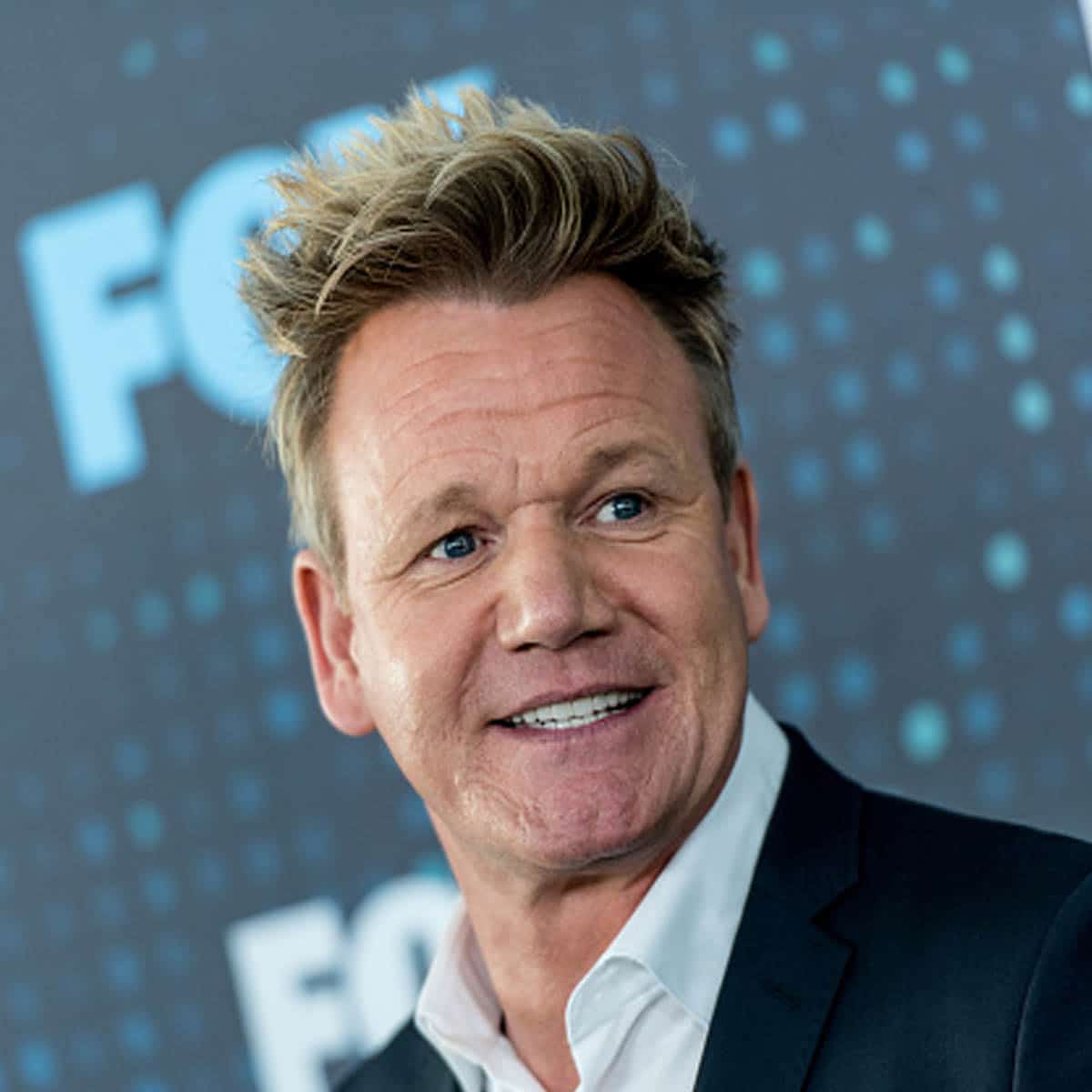 The top 20 richest chefs in the world according to their net worths can be found below. All of these kitchen wizards are the wealthiest cooks on the planet, but one has the biggest bank account by far.
Top 20 Richest Chefs
We have gathered information from a variety of credible sources such as Forbes, The Richest, and Celebrity Net Worth to determine the net worths of the richest chefs on the planet.
Can you guess who will appear in the top three?
Below are the 20 richest chefs in the world ranked by their net worths in 2022:
Mario Batali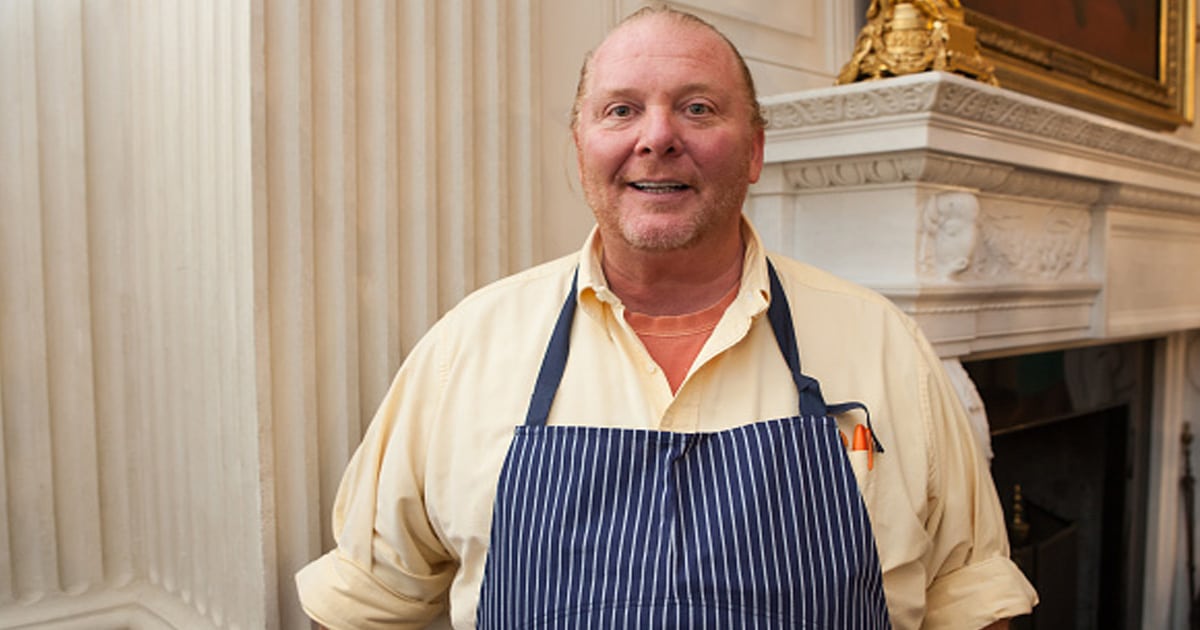 Net Worth: $25 Million
Mario Batali is an American chef, restaurateur, writer, and television personality who has owned Italian eating establishments in New York City, Las Vegas, Los Angeles, Boston, along with a few other locations.
Meanwhile, the cook has appeared on the Food Network in the form of Molto Mario and Iron Chef America.
Batali has popped up in shows on PBS, ABC, Viceland, and BuzzFeed also. Lastly, he has released several cookbooks over the years.
Guy Fieri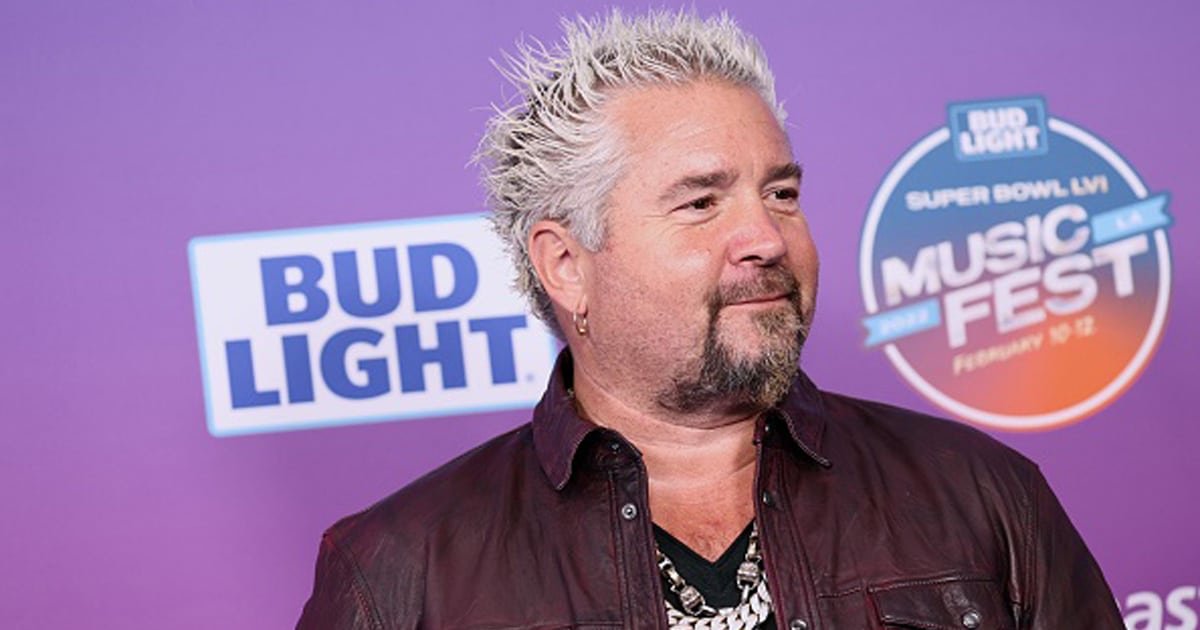 Net Worth: $30 Million
According to Celebrity Net Worth, Guy Fieri inked a three-year contract with the Food Network in 2018 that pays him $10 million a year. Currently, he is the highest-paid chef on television.
Moreover, the chef has owned restaurants in premium locations such as New York City, Las Vegas, Baltimore, as well as on Carnival Cruise lines and in Disney World.
Yet, Guy's largest source of income is easily his work on television, which he has been doing consistently since 2006.
Rick Bayless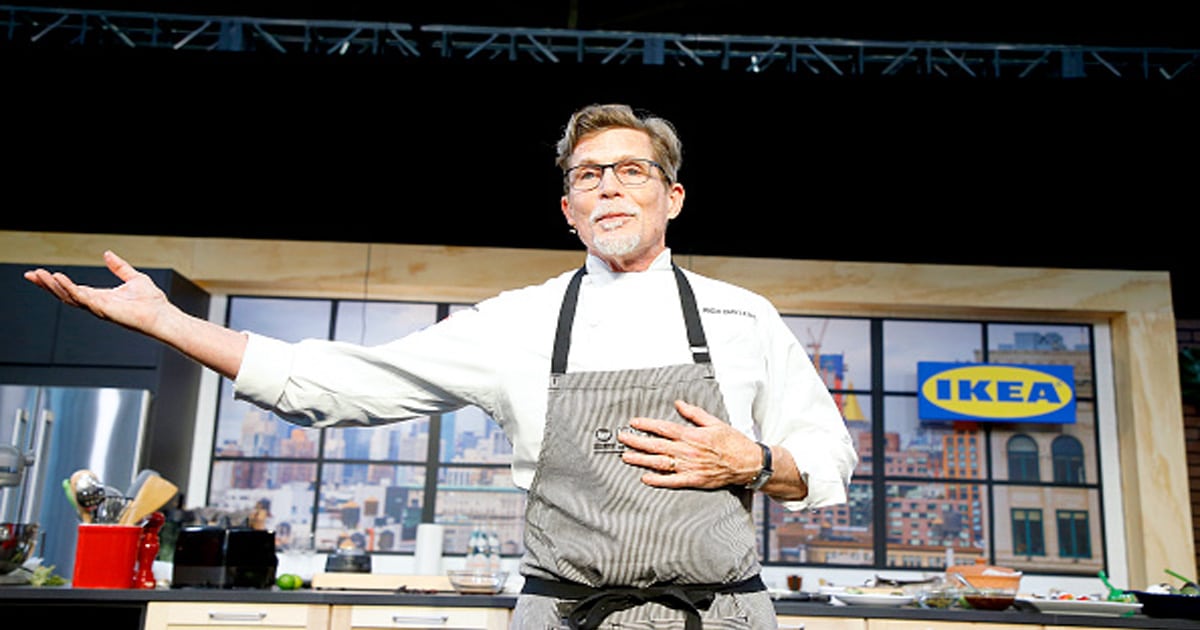 Net Worth: $30 Million
The brother of sports reporter Skip Bayless, Rick has been an uberly successful restaurateur and chef. He has operated many acclaimed establishments in Chicago, Illinois.
Furthermore, Bayless has penned nine different books over the course of his career.
Bayless is widely known for his television series on PBS known as Mexico: One Plate at a Time, which aired from 2003 all the way up until 2019.
Giada De Laurentiis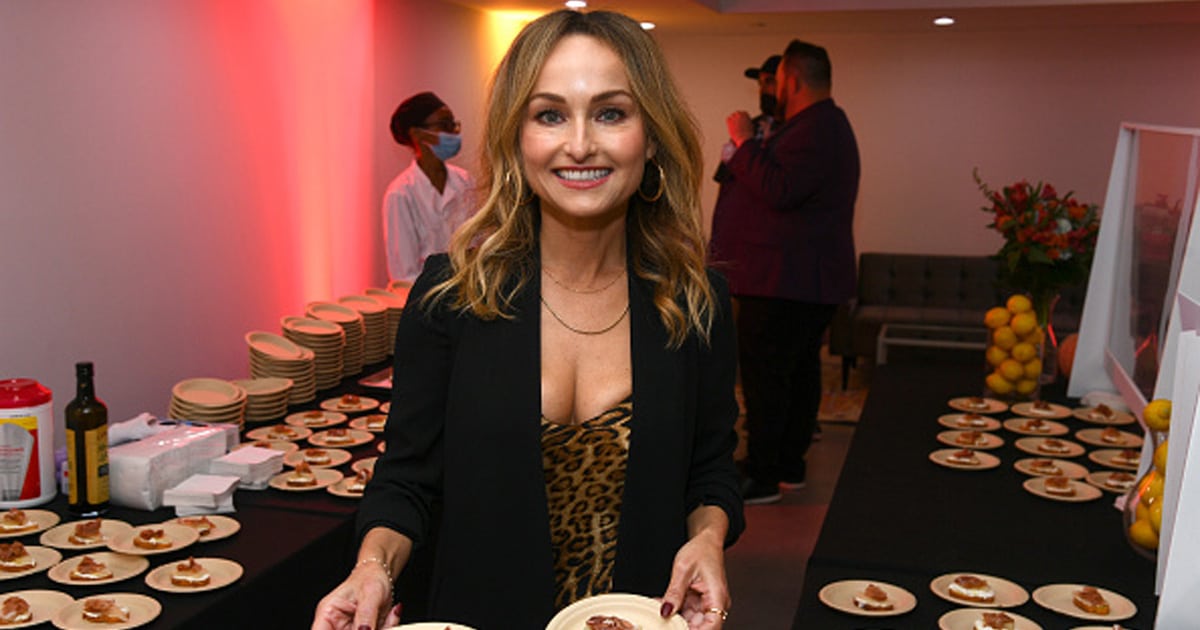 Net Worth: $35 Million
Giada De Laurentiis is a multi-time Daytime Emmy Award winner who has made millions from television, her publications, as well as her restaurants, and products.
First, she hosted her own show called Giada at Home on the Food Network. Then, she frequently co-hosted Today on NBC.
Also, Giada launched her own catering business in addition to authoring nearly a dozen different books over the years.
Marco Pierre White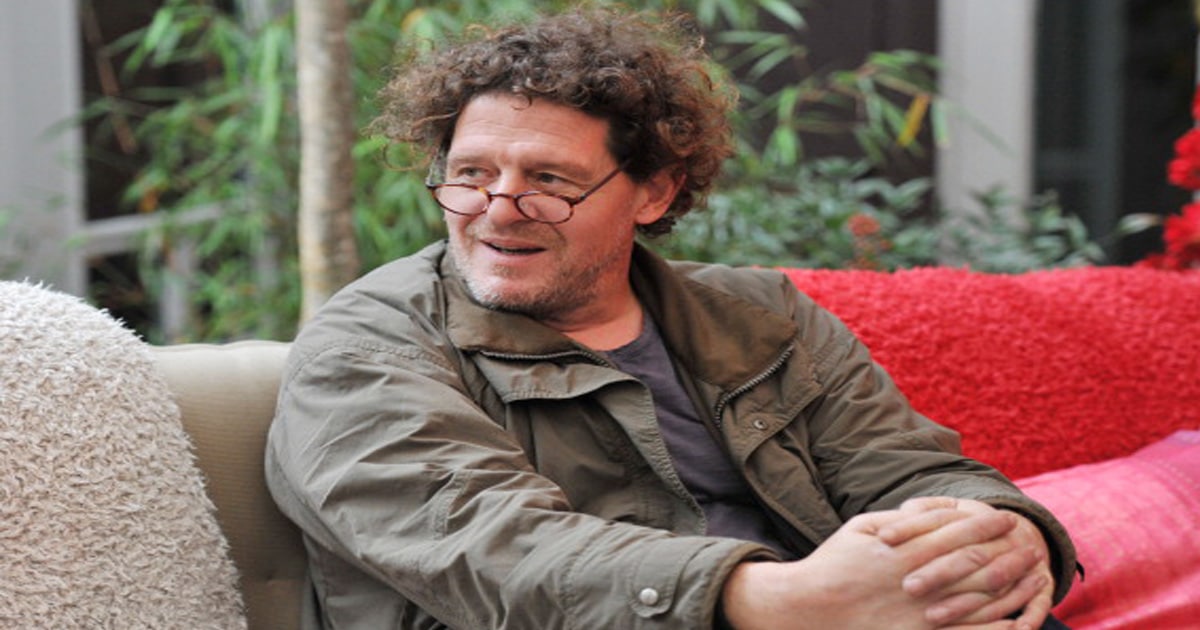 Net Worth: $40 Million
Marco Pierre White comes from a family of renowned chefs. Actually, he has trained famed chefs like Gordon Ramsay, Mario Batali, and Shannon Bennett.
Additionally, White has been the head chef on the hit series Hell's Kitchen. He has appeared on different versions of Masterchef through the years as well.
Like most other chefs, White has authored several cookbooks. Lastly, he has owned restaurants in Ireland, New York, London, amongst several other locations.
Levi Roots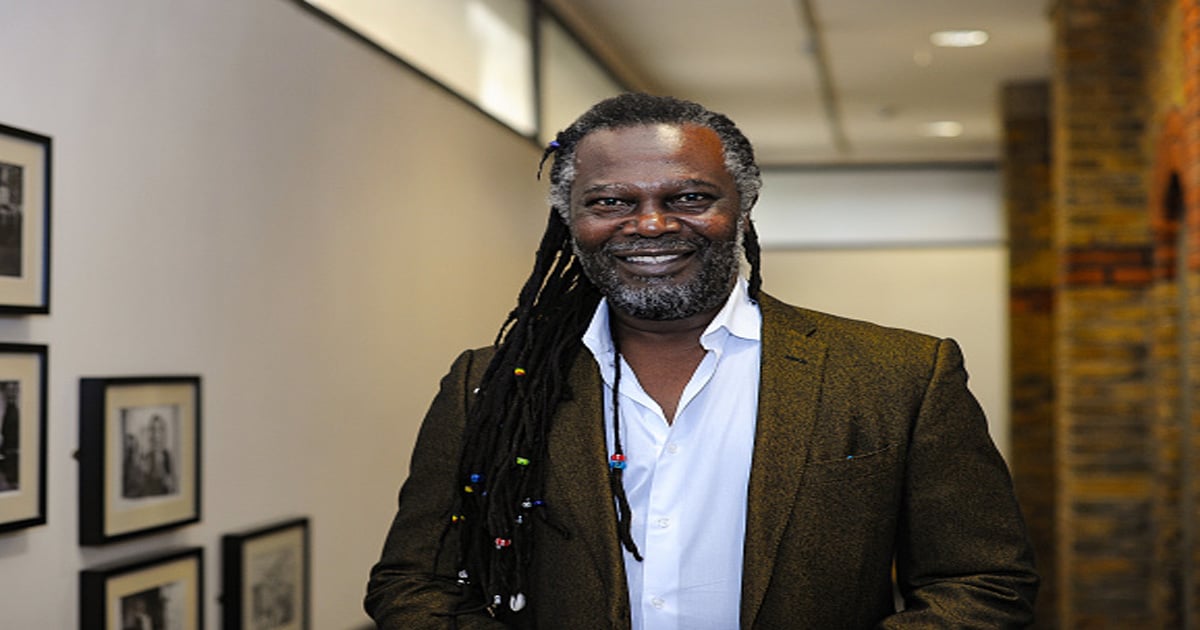 Net Worth: $40 Million
Levi Roots is a British-Jamaican reggae musician, television personality, celebrity chef, author, and businessman who is best known for appearing on the UK television program, Dragons' Den in 2007.
Roots made a good chunk of change off of his Reggae Reggae Sauce. In fact, The Grocer magazine reported that the value of the brand had then increased to £30 million in 2010.
David Chang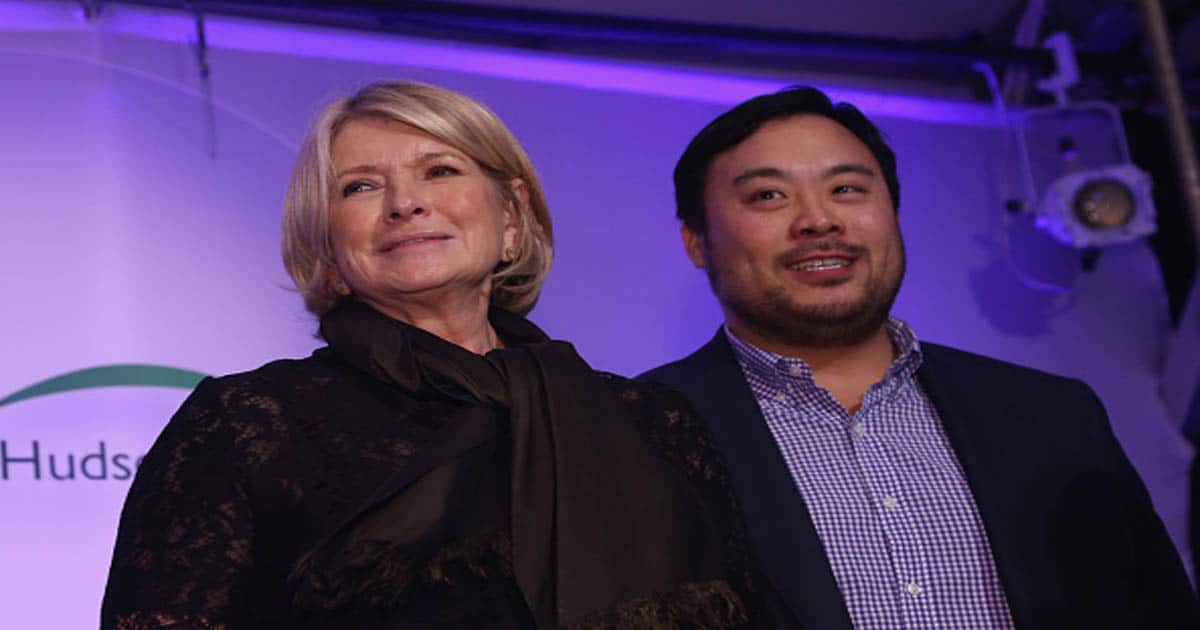 Net Worth: 40 Million
David Chang is an American restaurateur, author, podcaster, and television personality who is the founder of the Momofuku restaurant group.
The group includes popular institutions such as Momofuku Ko in New York City, Momofuku Noodle Bar and Kojin in Toronto, along with Momofuku CCDC in Washington, DC.
Chang also produced and starred in the Netflix series Ugly Delicious. Moreover, he produced a Netflix original titled Breakfast, Lunch, and Dinner too.
Charlie Ayers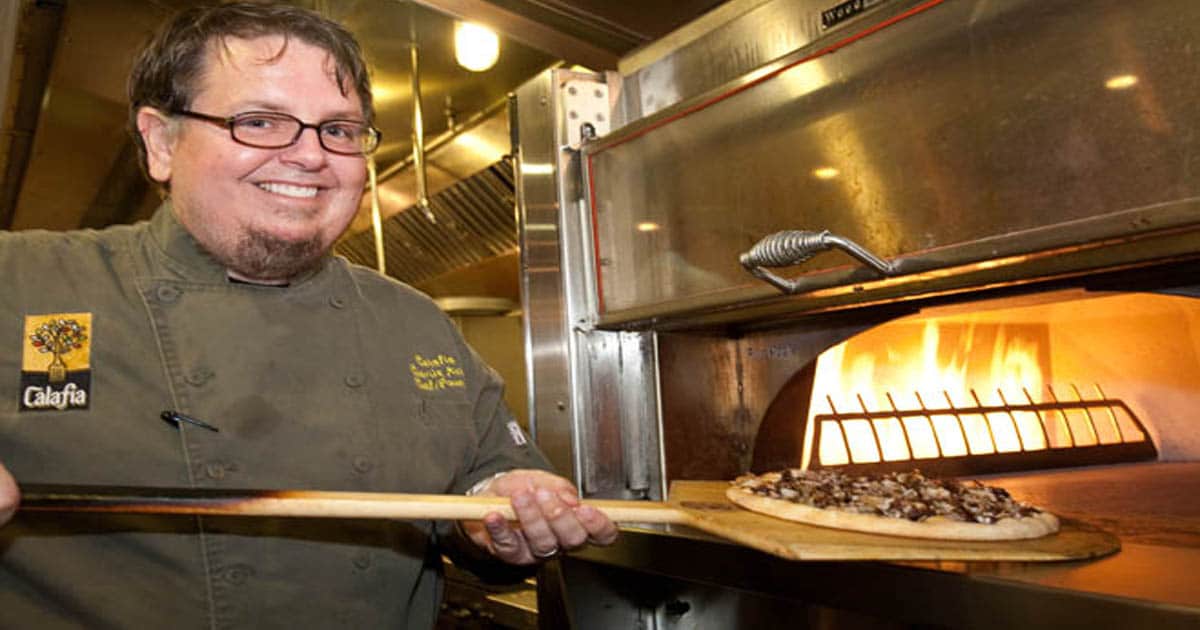 Net Worth: $45 Million
Charlie Ayers is an American chef, cookbook author, and restaurateur who is the former executive chef for Google from 1999 until 2006.
Ayers had a team of five chefs and 150 employees while working at Google. They were providing over 4,000 lunches and dinners daily across the company's headquarters.
Celebrity Net Worth reports that Ayers raked in $26 million from his Google stock options. Afterward, he published a bestselling cookbook.
Vikram Vij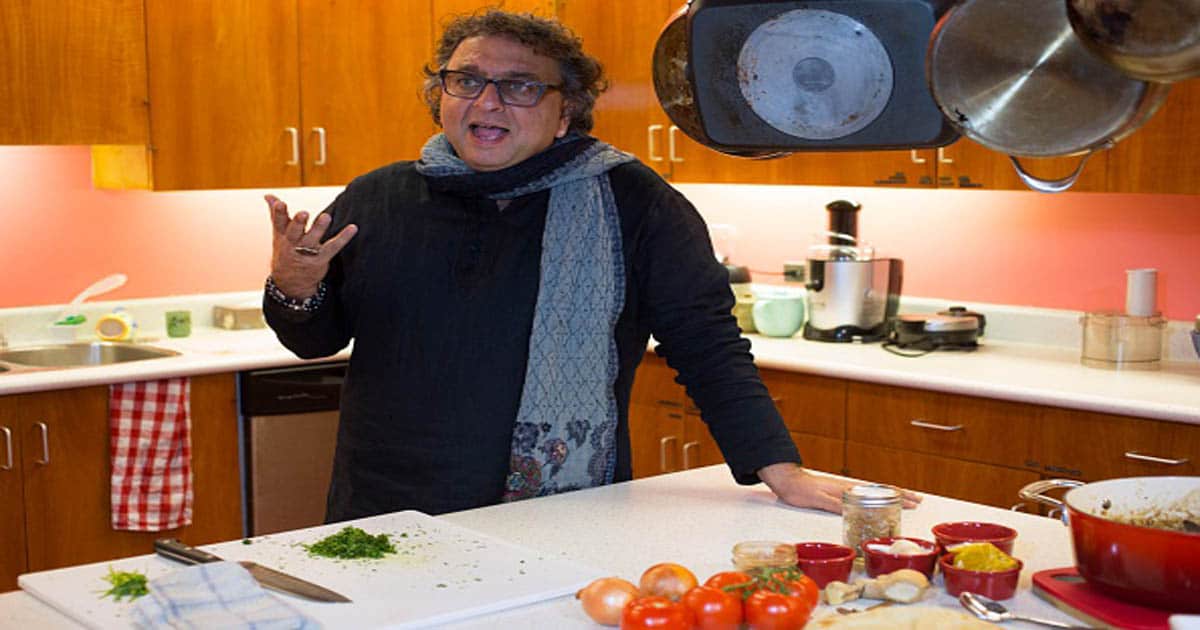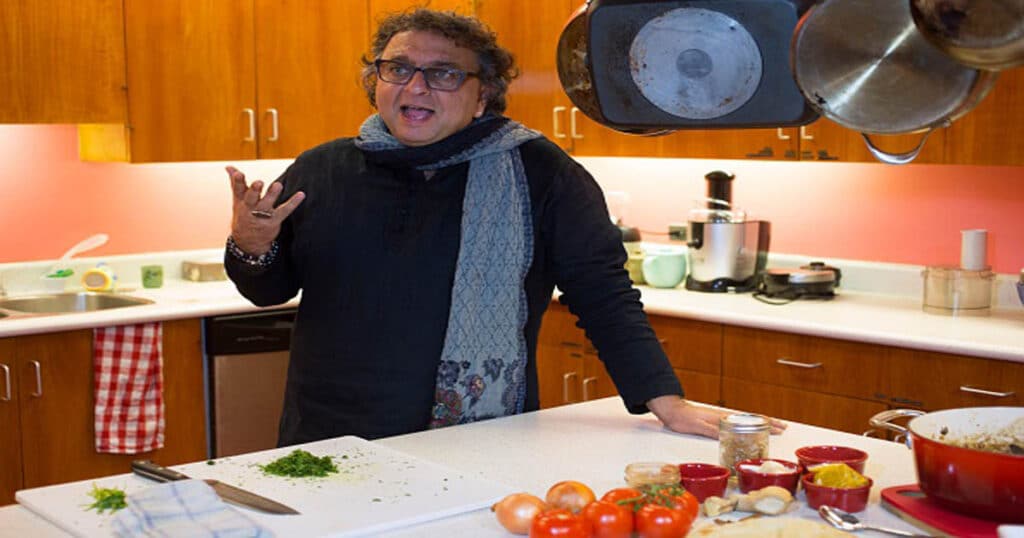 Net Worth: $50 Million
Vikram Vij is an Indian-born Canadian chef, cookbook author, and television personality who owns several restaurants. He even appeared on CBC's Dragons' Den in 2014.
The chef has owned and operated restaurants over the years in prime locations across Canada. His eateries have been highlighted on television broadcasts and in publications, such as Food Network Canada, CNN, The New York Times, The Washington Post, and more.
In addition to that, Vij has penned three popular cookbooks and hosted live cook-alongs.
Jose Andres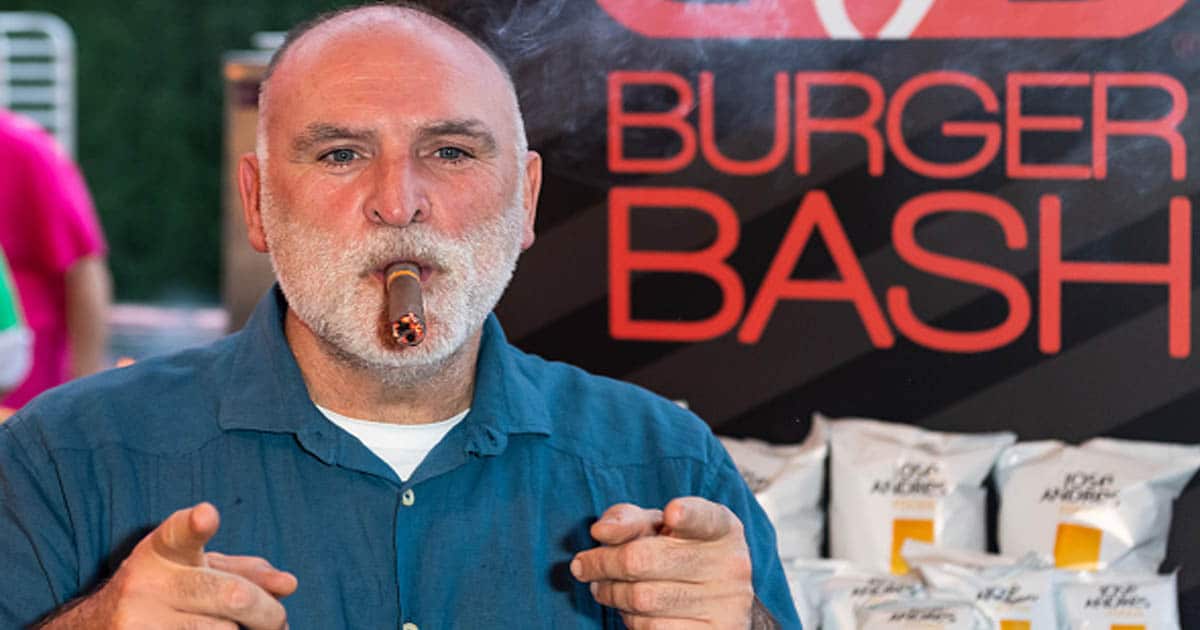 Net Worth: $50 Million
The Spanish-American chef is recognized for popularizing the small plates dining in the United States. Andres has owned restaurants in places like Washington, D.C., Las Vegas, Los Angeles, and South Beach, Florida.
Commendably, Andres founded the World Central Kitchen (WCK), which is a non-profit dedicated to providing meals to those victims of natural disasters.
Lastly, he has appeared on television series such as Iron Chef America, Top Chef, American Masters, amongst others.
Bobby Flay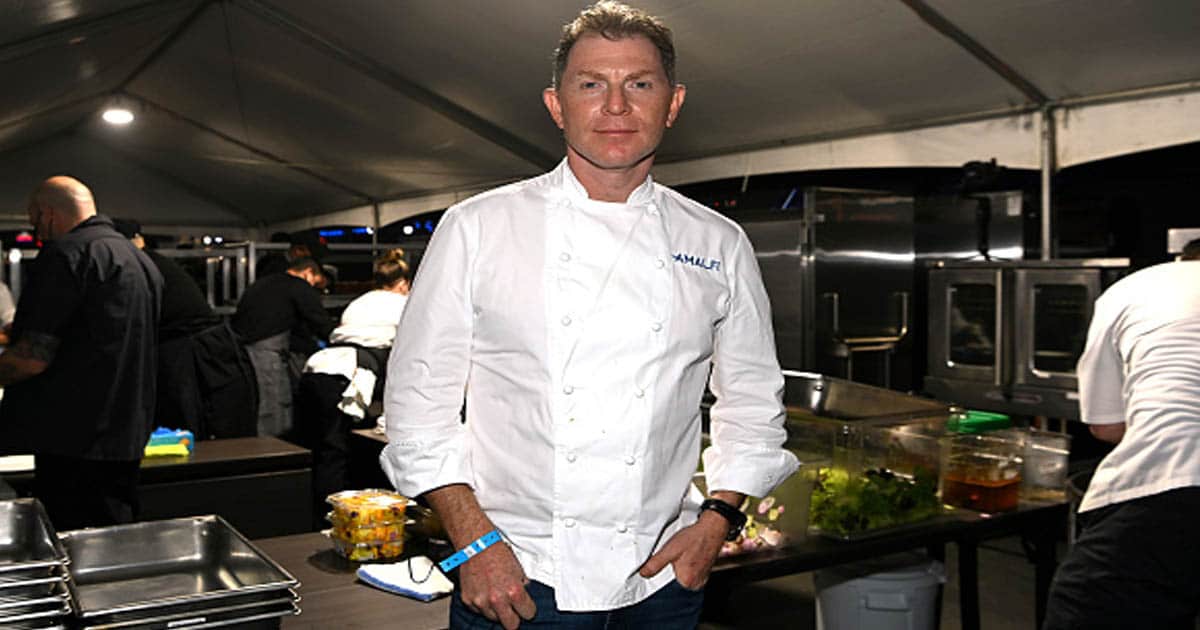 Net Worth: $50 Million
According to Forbes, Bobby Flay was earning roughly $26 million a year at the Food Network.
The celebrity chef, restaurateur, and reality television personality has owned popular eateries in New York City, Las Vegas, Atlantic City, and even the Bahamas.
Of course, Flay's biggest source of income is easily his work on television. The chef has starred in series like Beat Bobby Flay, Worst Cooks in America, Throwdown! with Bobby Flay, and several others. 
Ina Garten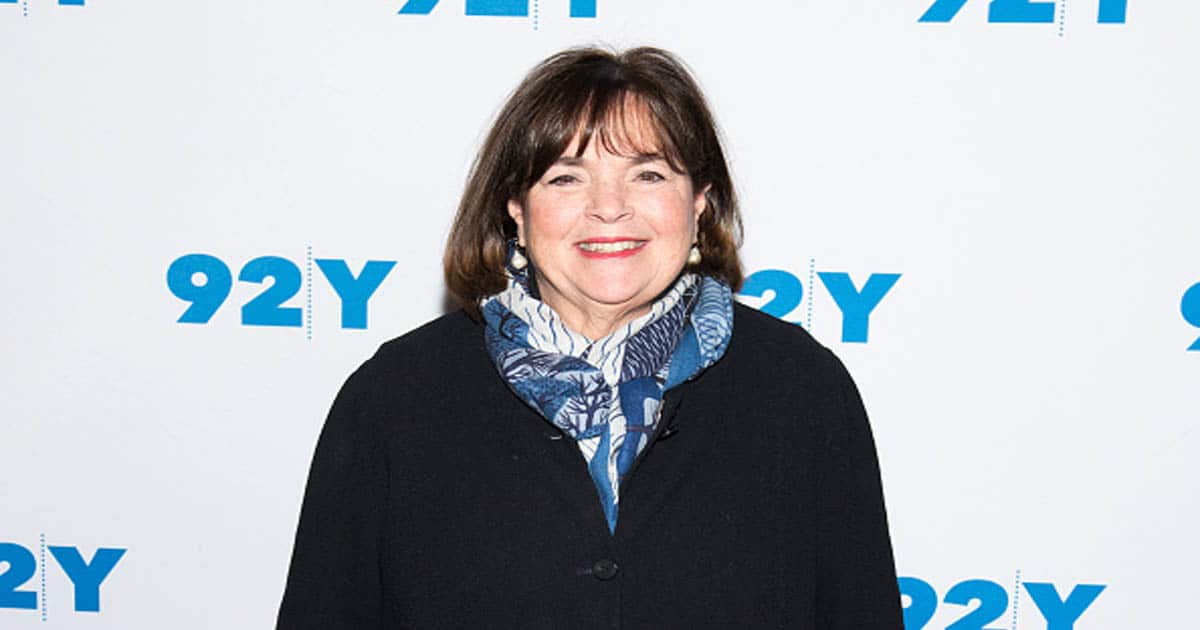 Net Worth: $60 Million
Ina Garten has made millions off of her "Barefoot Contessa" brand. Remarkably, her show b the same name has been airing on the Food Network for 20 years.
Also, Garten has published a dozen different books along with three magazine columns.
Furthermore, she has realized success from her various grocery/merchandise lines and her appearances on Martha Stewart's show.
Emeril Lagasse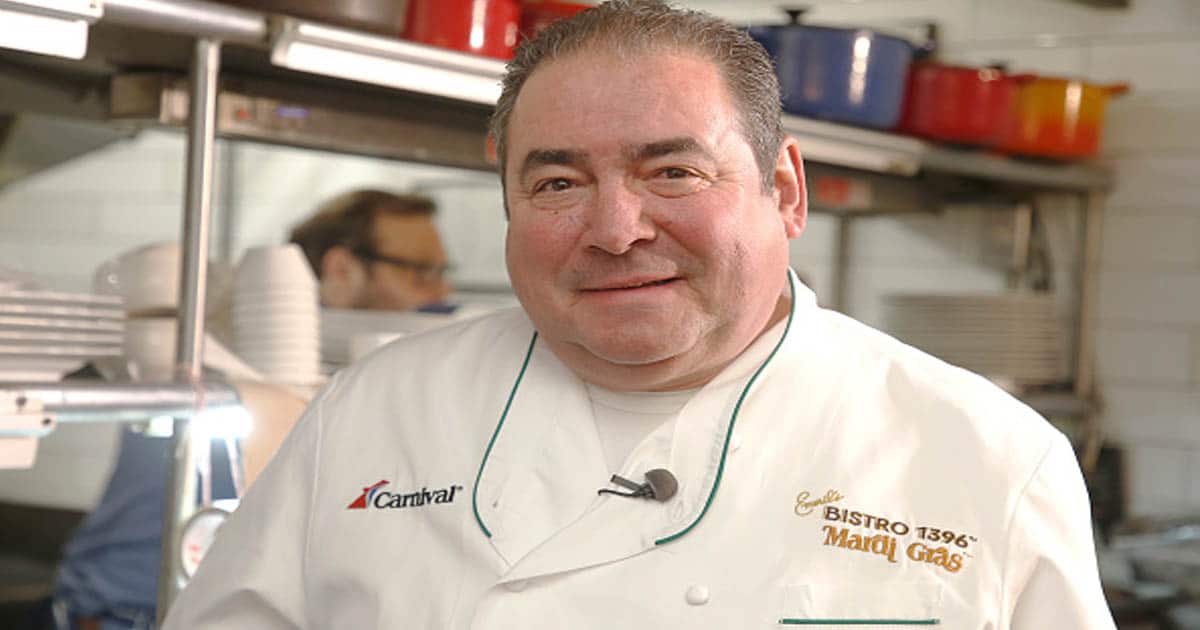 Net Worth: $70 Million
Forbes has reported in October 2021 that Emeril Lagasse made approximately $8 million in the early 2000s from his biggest deal with the Food Network.
"Cooking is so popular today because it's the perfect mix of food and fun."

emeril lagasse
Aside from the money he has made on television and from his restaurants, Lagasse has profited from signing endorsement deals with companies. Notably, Martha Stewart Living Omnimedia purchased all of his products for $50 million.
Rachael Ray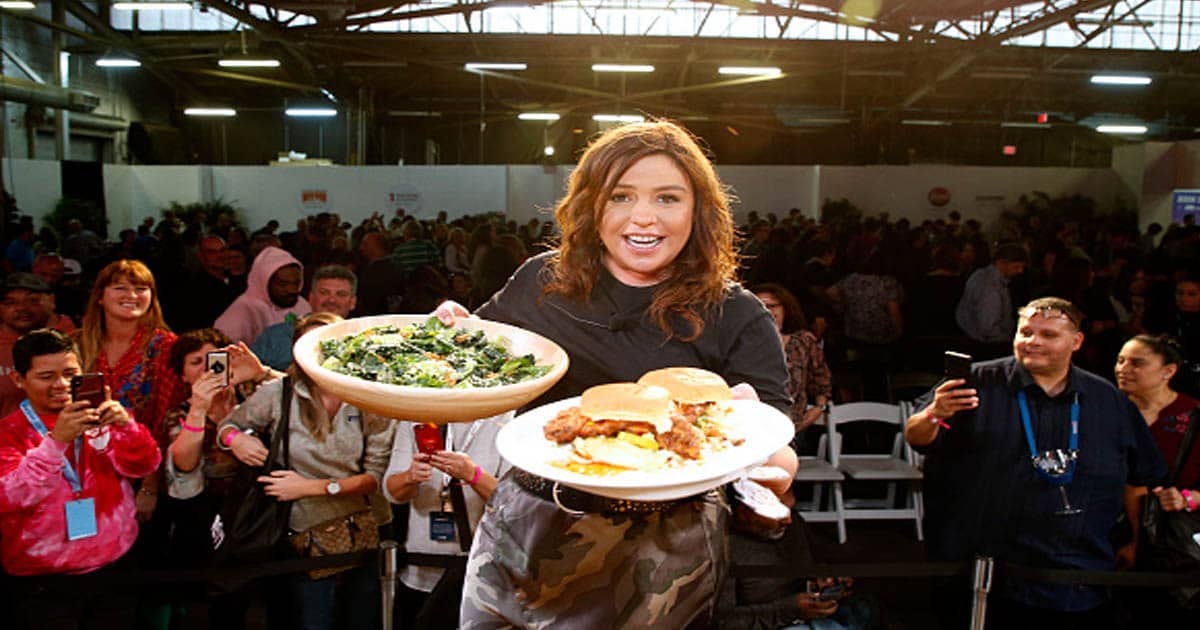 Net Worth: $100 Million
Rachael Ray is an American celebrity chef, television personality, businesswoman, and author who has made as much as $25 million per year according to Celebrity Net Worth.
Her self-titled series and the 30 Minute Meals show catapulted her to stardom in the industry.
Additionally, Ray has inked endorsement deals with brands like Nabisco, Dunkin' Donuts, AT&T, along with the pet food brand Nutrish. Lastly, her plethora of cookbooks has been wildly popular.
Wolfgang Puck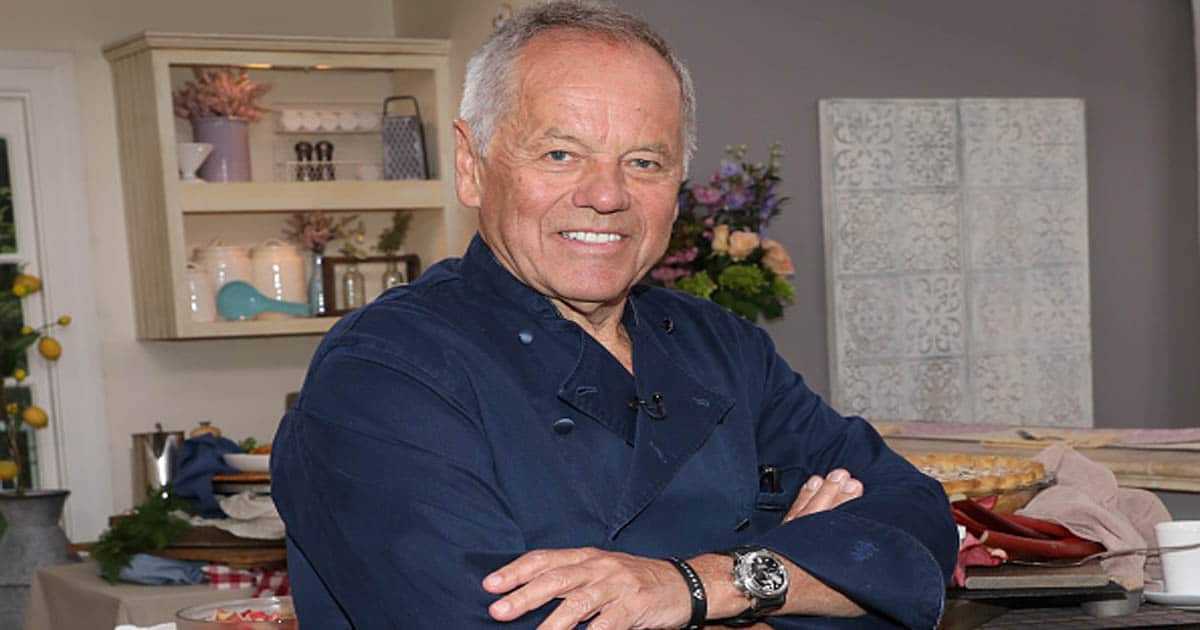 Net Worth: $110 Million
The famed Wolfgang Puck is an Austrian-American chef and restaurateur who is recognized for his restaurants, catering services, cookbooks, and licensed products.
Puck owns and operates dozens of eating establishments throughout the United States, including his famed numerous CUT by Wolfgang locations and his Spago restaurant in Beverly Hill, CA.
In addition to his many cookbooks, Wolfgang has appeared on shows like MasterChef, Top Chef, Iron Chef, and even Keeping Up with the Kardashians.
Thomas Keller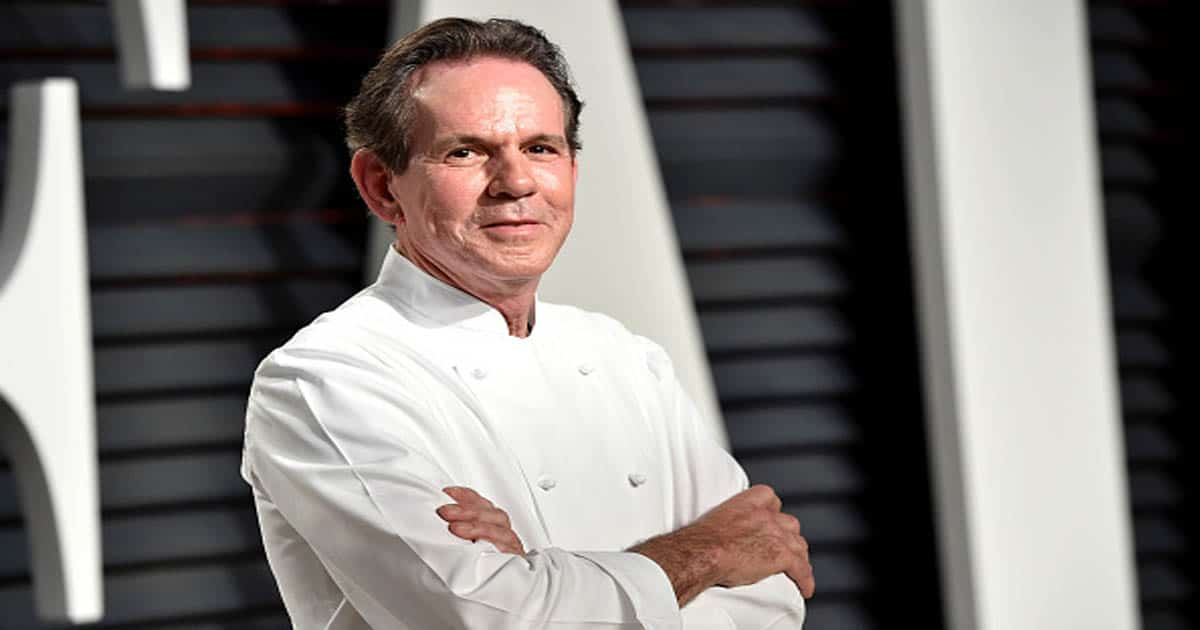 Net Worth: $130 Million
Thomas Keller is an American chef, restaurateur, and cookbook writer who is best known for his landmark restaurant, The French Laundry, in Napa Valley.
Moreover, Keller may be the most awarded of all the richest chefs in the world, receiving Michelin awards as well as being named Best Chef and Best Restaurant on several occasions.
Lastly, Keller has published five well-received cookbooks along with working on the films Spanglish and Ratatouille.
Nobu Matsuhisa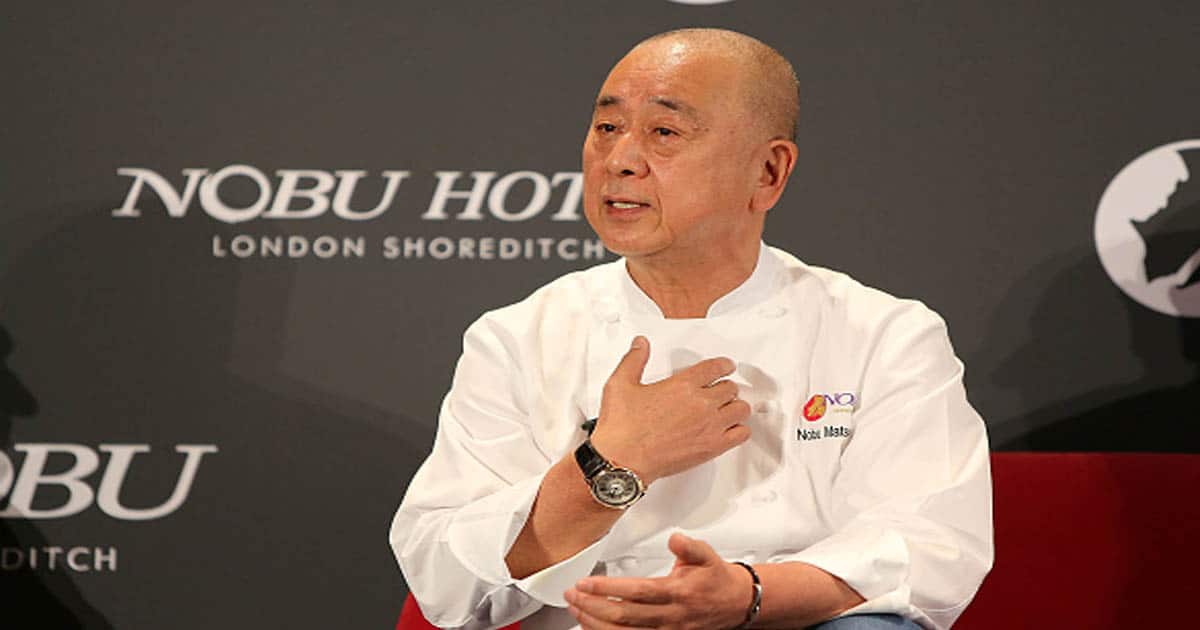 Net Worth: $200 Million
Nobu Matsuhisa is a Japanese celebrity chef and restaurateur known for his fusion cuisine blending traditional Japanese dishes with Peruvian ingredients.
Notably, Nobu is the owner and proprietor of 13 hotels across the globe including in Chicago, Ibiza, Las Vegas, Malibu, Palo Alto, and Warsaw.
Meanwhile, the famed chef operates many different restaurants in several countries. He has published seven cookbooks in total also.
Gordon Ramsay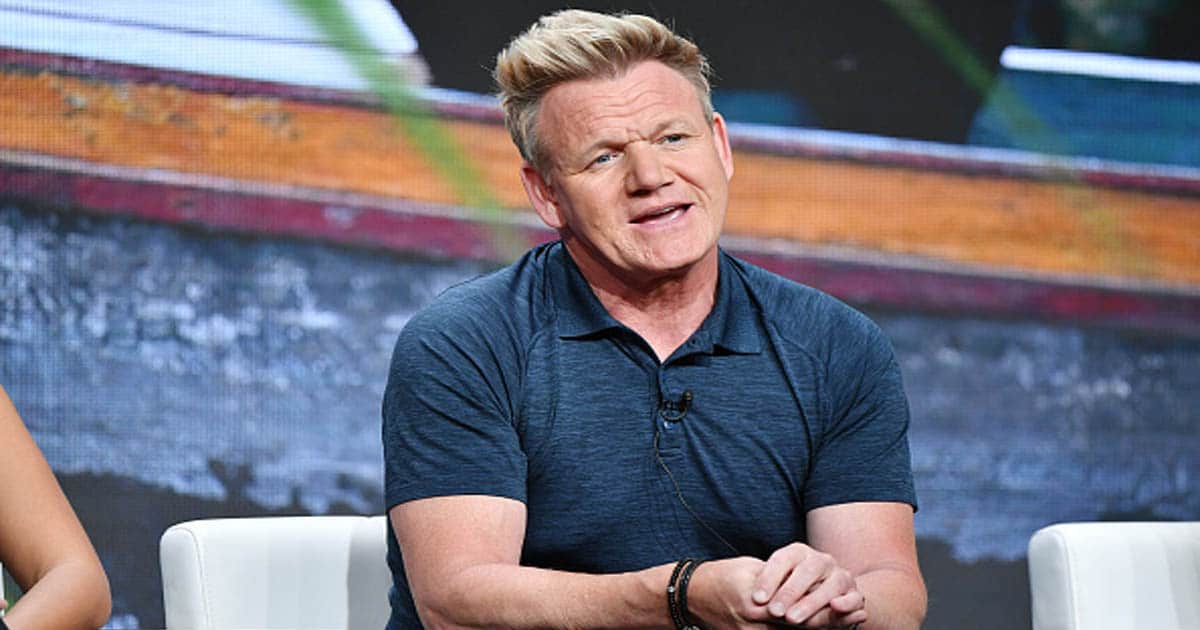 Net Worth: $220 Million
We've reached the top three richest chefs and of course, the hot-headed Gordon Ramsay appears. According to Forbes, he is the top-earning restauranteur on planet earth.
They report that Fox pays him about $20 million a year for his starring role in shows like MasterChef, Hell's Kitchen, Kitchen Nightmares, and Next Level Chef.
In August 2021, Ramsay signed a deal with Fox worth $150 million in what was a new joint production venture. Ramsay has profited immensely from his restaurants as well.
Jamie Oliver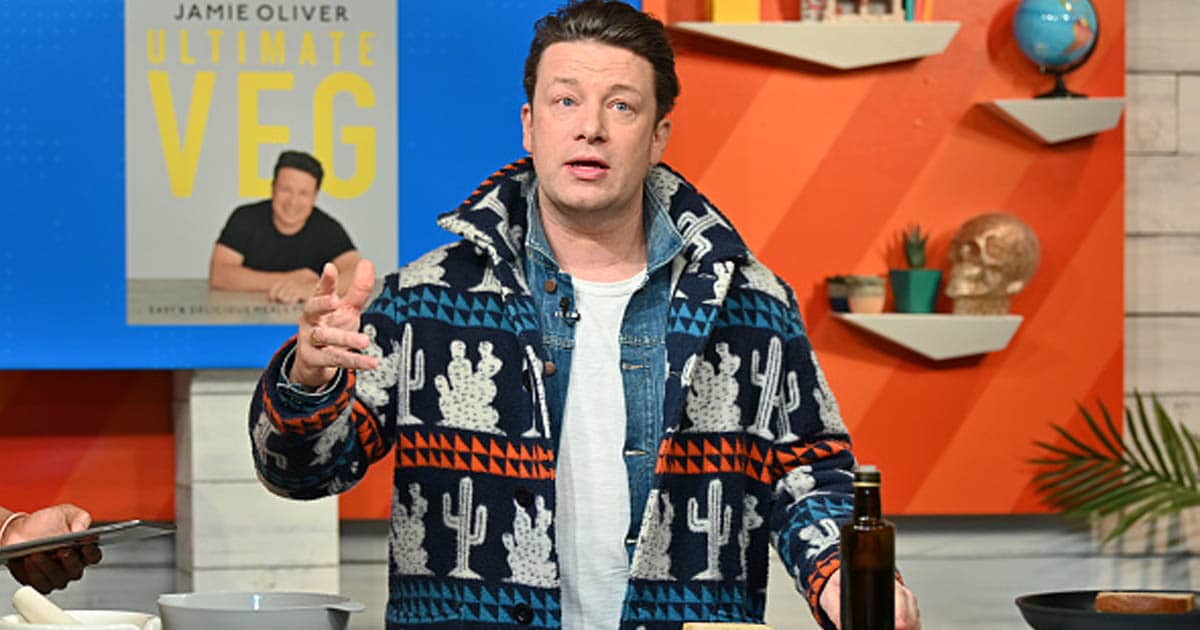 Net Worth: $300 Million
Jamie Oliver is an English chef, restaurateur, and cookbook author who is best known for his many television series including The Naked Chef, Jamie's Quick & Easy Food, and many more.
Aside from making millions of TV, Oliver has done quite well for himself in both wealth and recognition from cookbooks and cutlery collections.
His shows and restaurants are known for their simplistic approach to oftentimes complex dishes.
Alan Wong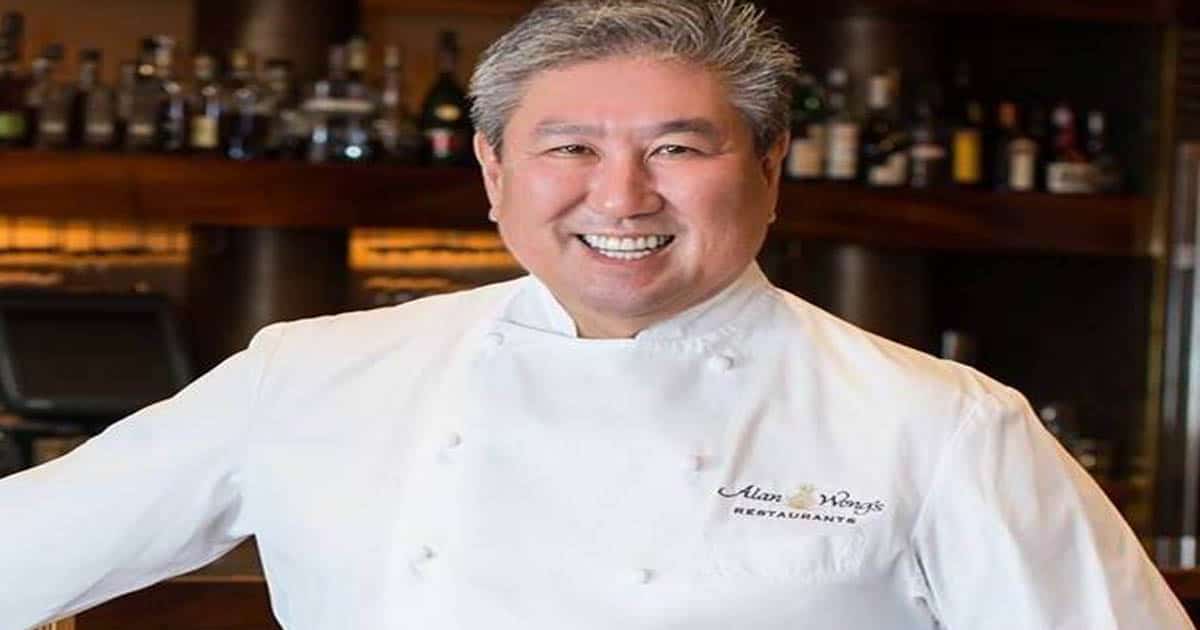 Net Worth: $1.5 Billion
The wealthiest of all the richest chefs is easily Alan Wong at a net worth of over a billion dollars. He has earned his profits mostly through the founding leaders of island fusion cuisine.
Actually, Wong is one of the 12 co-founders of the Hawaii Regional Cuisine. The island cuisine movement took the food industry by storm and Wong was at the forefront.
Still, many details on the chef's personal life are unknown as he has managed to stay out of the limelight. His lone time on television came when he was a judge of Top Chef in 2004.