Tom Vitale Net Worth: How Rich is Valerie Bertinelli's Ex?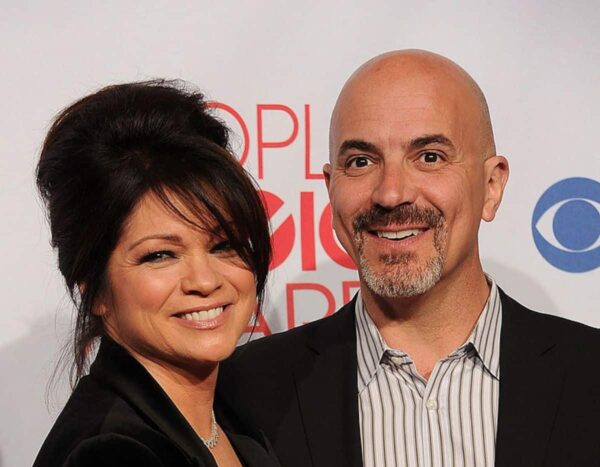 Tom Vitale is an American producer, TV executive, and entrepreneur. He is currently working as the Chief Executive Officer of the e-commerce company, Veebow. Vitale moved to NBC after beginning his professional career for Viacom in 1987. Tom and his ex-wife, Valerie Bertinelli officially settled their divorce on Tuesday, November 23. As of 2022, Tom Vitale net worth is roughly around $5 million.
| | |
| --- | --- |
| Full Name | Tom Vitale |
| Birthday | August 15, 1963 |
| Birthplace | California |
| Profession | Producer |
| Ex-wife | Valerie Bertinelli |
| Net Worth | $5 million |
Early Life
Tom Vitale was born on August 15, 1963, in California. Not much is discovered about his parents and early life. However, it is known that he has a brother named David. For his study, he attended Williams College.
Tom Vitale Net Worth & Career
Following college graduation, he started working in TV in the late 80s. In 1987, he started working for Viacom in program acquisition. After working at Viacom for some time, he then moved to NBC as Executive vice president. Currently, he is working as the CEO of the e-commerce company, VeeBow. Additionally, he is also serving as the Executive Vice President of Programming and Original Movies for media company, Syfy and cable network, Chiller.
Vitale is responsible for the acquisition, development, and programming of the network's all movies and series production. Prior to that, he also co-produced the Off-Off-Broadway play titled Dyslexic Heart in 1999. Similarly, he worked on the Williams Club board at Williams College for a decade. In fact, he is still in Williams College's alumni initiatives.
Personal Life
Tom Vitale has been mostly in the news due to his recent divorce settlement from his second wife, Valerie Bertinelli. His former wife, Bertinelli happily announced this week that she has officially finalized her divorce from Vitale. The divorce was finalized 6 months after she filed for separation. Vitale married the actress, Bertinelli on January 1, 2011, in Malibu, California.
Tom and Vitale's divorce was settled on Tuesday. Along with the divorce settlement, a proposed judgment was filed with their respective lawyers who also signed off on the 12-page document. As per the couple's divorce settlement, Valerie Bertinelli will be forced to pay him $2.2 million in a full, final, and complete settlement. According to documents, both Vitale and Bertinelli won't be receiving any spousal support as set forth in the Prenuptial agreement.
The 62-year-old actress, Valerie celebrated her divorce settlement by sharing a candid clip at the airport on Twitter. In the video, she said that her lawyer just called her mentioning that the papers are all signed and they are about to be filed. She further added that she is officially divorced and finally it's over.
Following the divorce settlement, Tom must leave the Malibu house by the end of the year. He has to pay rent if he doesn't leave the house starting January 1, 2023. The rent is agreed upon the amount being $50 thousand per month and $1.666 per day. However, if his ex-wife, Bertinelli doesn't pay him the specified $2.2 million on time, then he will be able to remain in the house for each day she is late to pay the amount.
Bertinelli filed for separation from Tom in November 2021 stating irreconcilable differences. In May 2022, she filed for divorce from him. Vitale was previously married to a lady named Sharon. However, more details about his first wedding are unknown. He shares four kids with his first wife, two daughters, Andie, and Angela, and two sons, Dominic and Tony.
Tom Vitale Net Worth
Tom Vitale's net worth is estimated to be around $5 million as of 2022. He has gathered a huge sum by working as a producer and TV executive at various networks. Likewise, he has also appeared in many TV shows including Who Do You Think You Are?, Valerie's Home Cooking, Hot in Cleveland, and The Apprentice USA. In addition to that, he has also worked as the New York State Vice President of the Italian-American organization, Fieri National.