John R Tyson Net Worth: How Rich is Tyson Foods CFO Actually?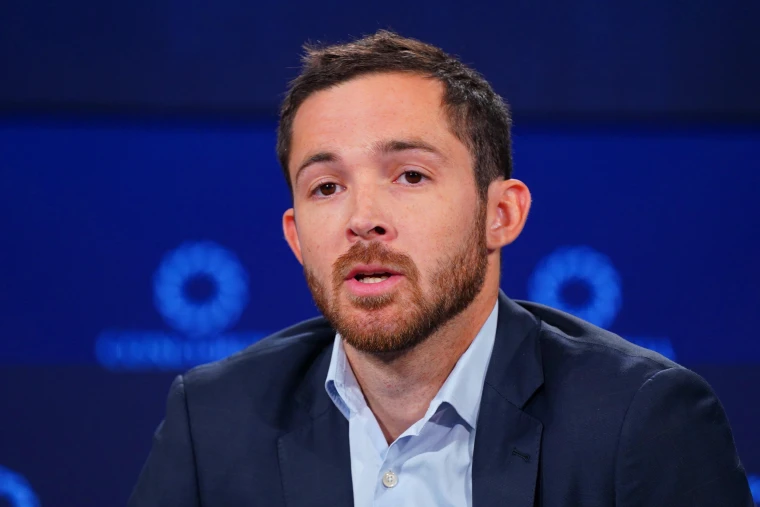 John R. Tyson is an American business executive and entrepreneur. He is a Tyson Foods heir who was appointed as Chief Financial Officer of Tyson Foods in October 2022. Tyson was arrested on Sunday, November 6 on charges of public toxication and trespassing into the home of a college-aged woman. As of 2022, John R Tyson net worth is roughly around $20 million.
| | |
| --- | --- |
| Full Name | John Randal Tyson |
| Birthday/Age | 1988/34 years |
| Birthplace | Arkansas |
| Profession | Business Executive |
| Relationship Status | Unmarried |
| Net Worth | $20 million |
Early Life
John R. Tyson was born in 1988 in Arkansas. He is known to be a fourth-generation relative of Tyson Foods' original founder. His father, John H. Tyson served as the CEO of Tyson Foods from 2000 to 2006. Similarly, his mom's name is known to be Kimberly. His parents separated years ago due to their mutual indifference. John has a sister, Olivia Tyson, who is also working in the family business.
For his study, he attended Harvard University and received a Bachelor's degree in Economics and Psychology. Later, he studied at Stanford University Graduate School of Business. After studying at Stanford for a few years, he received a Master of Business Administration degree.
John R Tyson Net Worth & Career
At the initial stage of his career, he worked in investment banking for JPMorgan Chase. Back then, he was a private equity and venture capital investor. Likewise, he also worked as a lecturer at the Sam M. Walton College of Business. He has also worked in the position of Board Member of Winrock International.
Tyson joined Tyson Foods in 2019 as the chief sustainability officer. In October 2021, he became EVP of Strategy and Chief Sustainability Officer. After serving over a year as Chief Sustainability Officer, he was promoted to the Chief Financial Officer of Tyson Foods in October 2022.
As a Chief Financial Officer, he oversees Tyson Foods' procurement and worldwide finance as well as accounting functions. John also oversees the company's matters involving investors, rating agencies, banks, audits,s and other financial matters. Likewise, he leads sustainability and enterprise strategy teams. John is also responsible for looking after the organic growth, merger, and acquisition opportunities.
Personal Life
John R. Tyson is reportedly single as of now. The Tyson Foods heir was taken into custody by police on November 6 on charges of public intoxication and trespassing after finding his way into the house of a college-aged woman. Body-camera footage was found by the Fayetteville Police Department on Friday, November 18 which shows officers dragging Tyson from the unknown woman's bed.
Tyson was caught by police almost naked wearing only his underwear. After the police tried to wake him up, he tried to stay in the bed by pulling the covers back over himself. However, he was soon handcuffed and placed in a squad car. According to a news outlet, the college-aged woman found the 34-year-old executive asleep in her bed at around 2 am. Tyson was reportedly drunk and was unable to verbally respond to police when they arrived at the women's house. His identity was revealed after the police found his driver's license inside his clothes.
According to the woman, the front door of her house was unlocked. After an incident, he issued an apology to investors on November 14 during a quarterly earnings call. In the call, he said that he wanted to take full responsibility for his actions and told that he was committed to making sure the incident never happens again. Similarly, the CEO of Tyson Foods, Donnie King said that an independent board of directors is reviewing Tyson's arrest.
John R Tyson Net Worth
John R. Tyson's net worth is estimated to be around $20 million as of 2022. He must have accumulated a colossal amount by working at his family company, Tyson Foods. John was released the same day on a $415 bond. He is scheduled to appear in court on December 1.
It's still unclear what consequences he has to face after he was involved in public intoxication matter. The experts urged to hire an external firm due to Tyson's deep family connections to the company even though, Tyson Foods CEO stated that an independent board of directors is overseeing a review of the matter.