Brendan Schaub Net Worth, Age, Bio, Height, and Wife
Schaub is an American podcast host, stand-up comedian, and former professional mixed martial artist who's best known for his multiple podcasts on YouTube. The Brendan Schaub net worth figure is $3 million as of 2022.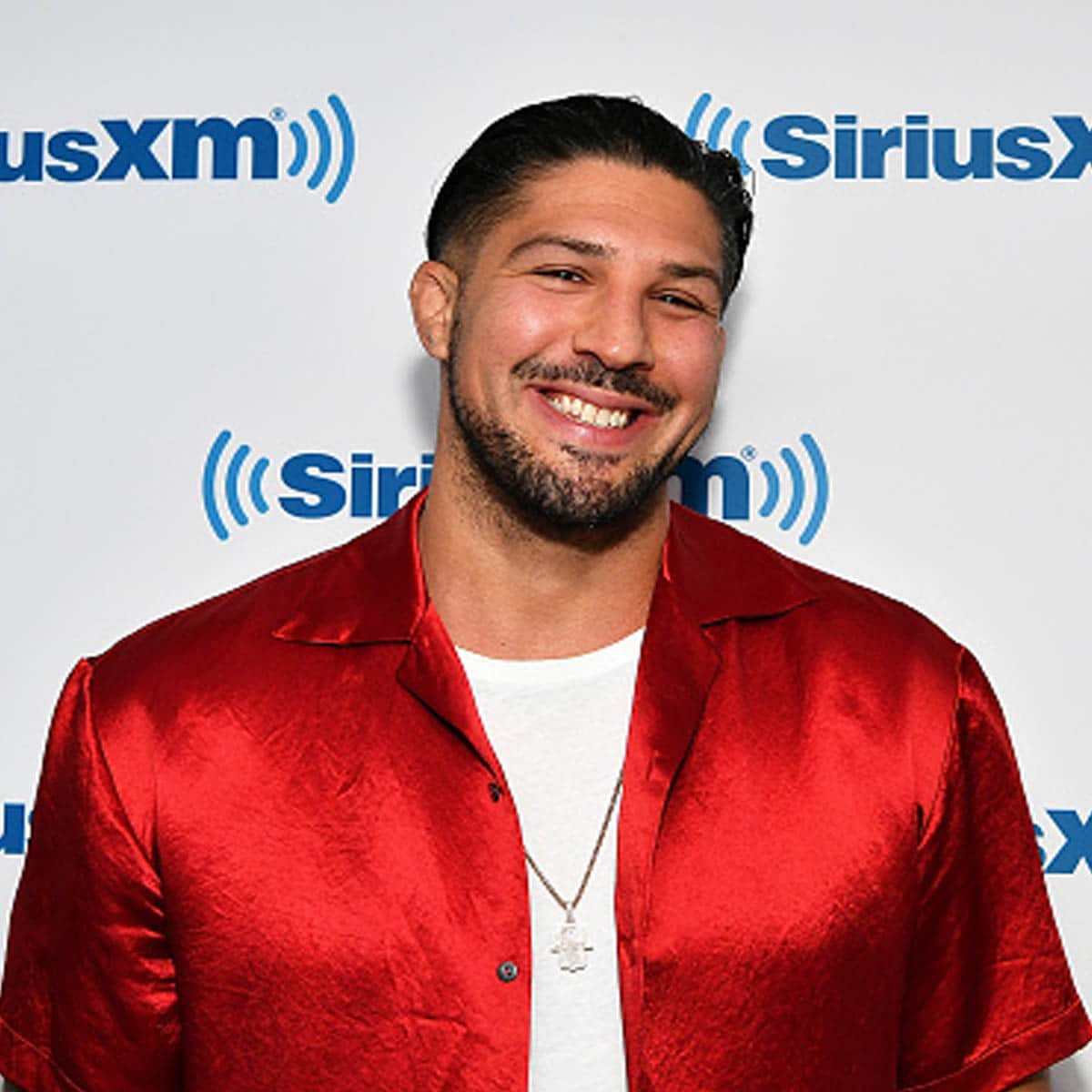 Early Life and Bio
| | |
| --- | --- |
| Full Name | Brendan Peter Schaub |
| Birth Date / Age | March 18, 1983 / 38 Years Old |
| Birth Place | Aurora, Colorado, USA |
| Source of Wealth | Podcasting / Comedy |
| Relationship Status | Married To Joanna Zanella |
| Height | 6 ft. 4 in. / 193 cm. |
| Net Worth | $3 Million |
Brendan Peter Schaub was born in March of 1983 in Aurora, Colorado to an English mother named Debra and an American father by the name of Peter. He is of German, Italian, and English descent.
Meanwhile, Schaub has a brother named Jay who has popped up on some of his podcasts.
The entertainer attended and graduated from Overland High School where he played both football and lacrosse. He then went on to walk on in both sports at Whittier College.
Then, Schaub transferred to the University of Colorado to play football full-time, redshirting his first season. Impressively, he was signed to the Buffalo Bills after going undrafted in 2006.
However, he was released before the season began and subsequently signed with the Arena Football League's Utah Blaze.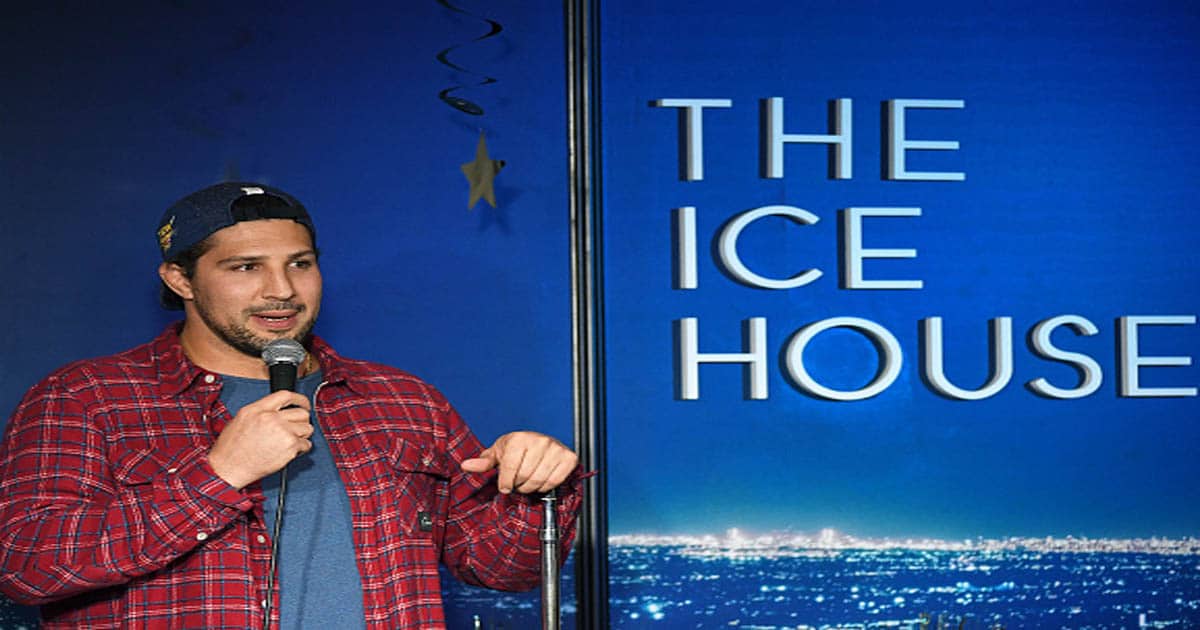 Brendan Schaub Net Worth and Career
In 11 total UFC appearances, Schaub took home roughly $332,000 from his fight purses. Obviously, the bulk of his net worth has come post-retirement from fighting.
Schaub has done very well for himself as a podcaster on YouTube. First, he and comedian Bryan Callen launched their podcast titled The Fighter and the Kid in 2013. Now, they have 513,000 subscribers to go along with 197 million total views.
Then, Schaub jumpstarted his solo podcast called Big Brown Breakdown in December 2016. The show is now called BELOW THE BELT with Brendan Schaub and it boasts 325,000 subs.
Additionally, the comic hosts the channel called Thicc Boy, which possesses 129,000 and features segments like "Food Truck Diaries", "The Schaub Show", "Fight Night Flashbacks", and "Calabassas Fight Companion".
Perhaps his most liked podcast is King and the Sting alongside fellow comedian Theo Von.
Moreover, Schaub has performed his stand-up comedy act for the past several years. In fact, he dropped his first-ever special called You'd Be Surprised in May 2019.
The ex-UFC fighter has inked endorsements throughout the years with brands such as Reebok, Big Rentals Construction Company, KeepItPlayful.com, the Reign Training Center, Box N Burn Gym, Soul Electronics, and Alchemist Management.
Notably, Schaub has co-hosted the after-shows of the Golden Globes, Academy Awards, Emmy Awards, People's Choice Awards, and Grammy Awards for E! Entertainment news.
Brendan Schaub Instagram and Twitter
Currently, Schaub possesses 1.2 million followers on his Instagram account. To go along with that, he has 807,400 Twitter followers as of March 2022. Lastly, he has his own website (thicccboy.com) where fans can view tour dates and purchase merchandise.
Brendan Schaub Wife
Schaub and his long-time girlfriend, Joanna Zanella, officially tied the knot a handful of years ago. Together, they have a pair of sons by the names of Tiger and Boston, born in 2016 and 2019.
Actually, Schaub had a previous relationship with former UFC champion Ronda Rousey.
Brendan Schaub MMA Record
After appearing on The Ultimate Fighter back in 2009, Schaub got signed to the UFC. After losing to Roy Nelson in the show's finale, Schaub went on to win his next four bouts, including victories over Mirko Cro Cop and Gabriel Gonzaga.
Unfortunately, he would lose four of his next six fights, getting knocked out in three of them. Then, Joe Rogan encouraged him to retire for health concerns while on his podcast.
Brendan Schaub Net Worth
The Brendan Schaub net worth figure of $3 million has been amassed through several years of consistent work as an internet personality. His many podcasts in addition to his comedy tour and endorsements have led to him becoming a million after he hung up the gloves.
Brendan Schaub FAQ
How old is Brendan Schaub?

The comedian celebrates his birthday every year on March 18th. Being born in 1983, Schaub is slated to be 39 years old in the early spring of 2022.
How tall is Brendan Schaub?

When fighting, the UFC listed Schaub as standing six-foot-four and weighing approximately 238 pounds. In other words, he is roughly 193 centimeters tall, while weighing about 109 kilograms.
Brendan Schaub News