Jeff Dunham Net Worth, Age, Bio, Wife, and Children
Dunham is an American ventriloquist, stand-up comedian, and actor known for his recurring characters like Walter and Peanut. Jeff Dunham net worth is estimated to be around $140 million as of 2022.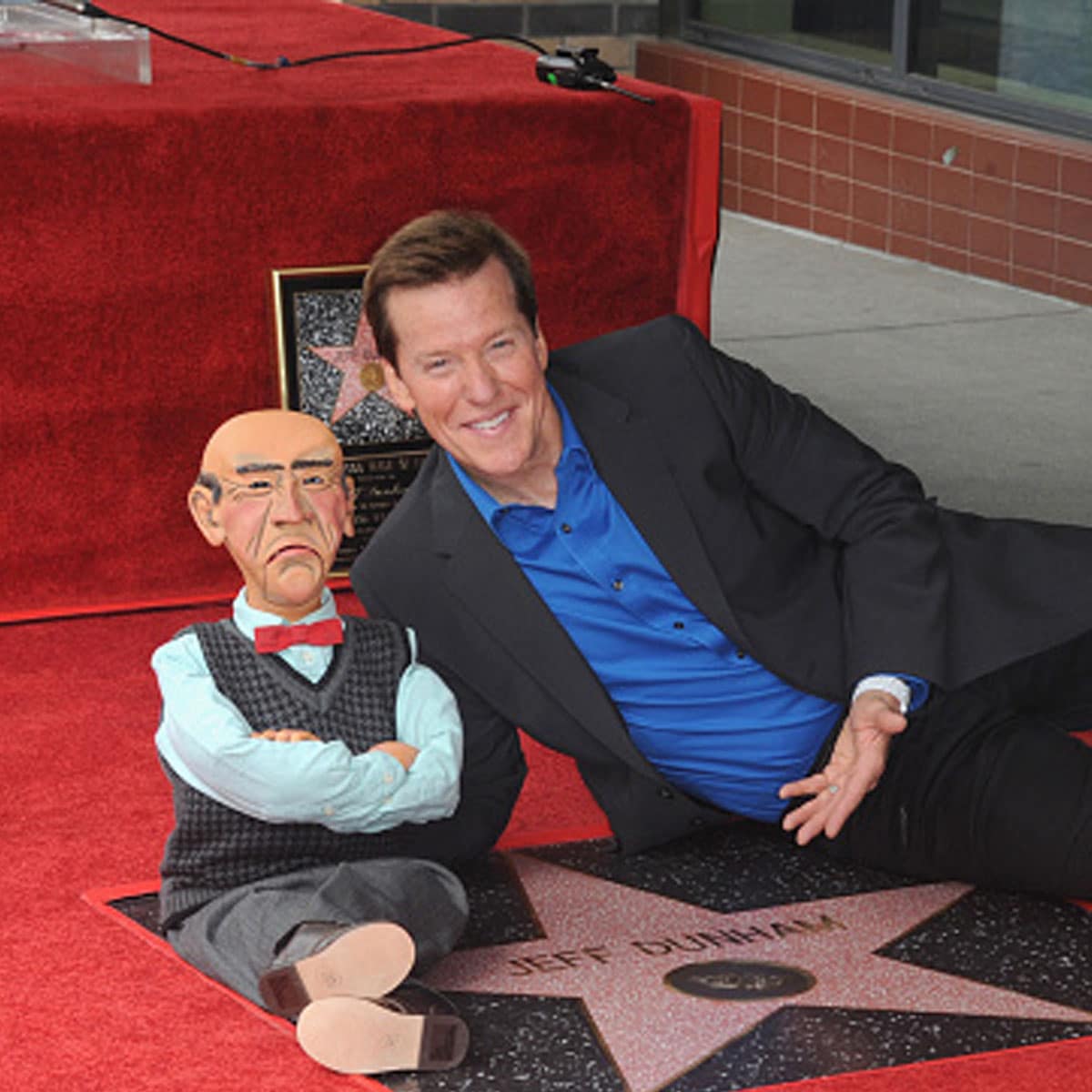 Early Life and Bio
| | |
| --- | --- |
| Full Name | Jeffrey Douglas Dunham |
| Birth Date / Age | April 18, 1962 / 60 Years Old |
| Birth Place | Dallas, Texas, USA |
| Source of Wealth | Comedy |
| Relationship Status | Married To Audrey Murdick |
| Height | 6 ft. 0 in. / 183 cm. |
| Net Worth | $140 Million |
Jeffrey Douglas Dunham was born in April of 1962 in Dallas, Texas. Interestingly, Jeff was adopted when he was three months old by Howard Dunham and his wife Joyce. His adopted father works as a real estate appraiser, while his adopted mother is a homemaker.
Meanwhile, he was raised in a devoutly Presbyterian household as an only child in Dallas.
Notably, Dunham first attempted ventriloquism when he was eight years old. Then, he began attending the Vent Haven ConVENTion in Fort Mitchell, Kentucky in the sixth grade.
Dunham graduated from Richardson High School where he was voted "most likely to succeed".
Afterward, he enrolled at Baylor University where he studied communications. While there, Dunham performed around campus, eventually making $70 thousand annually as a junior.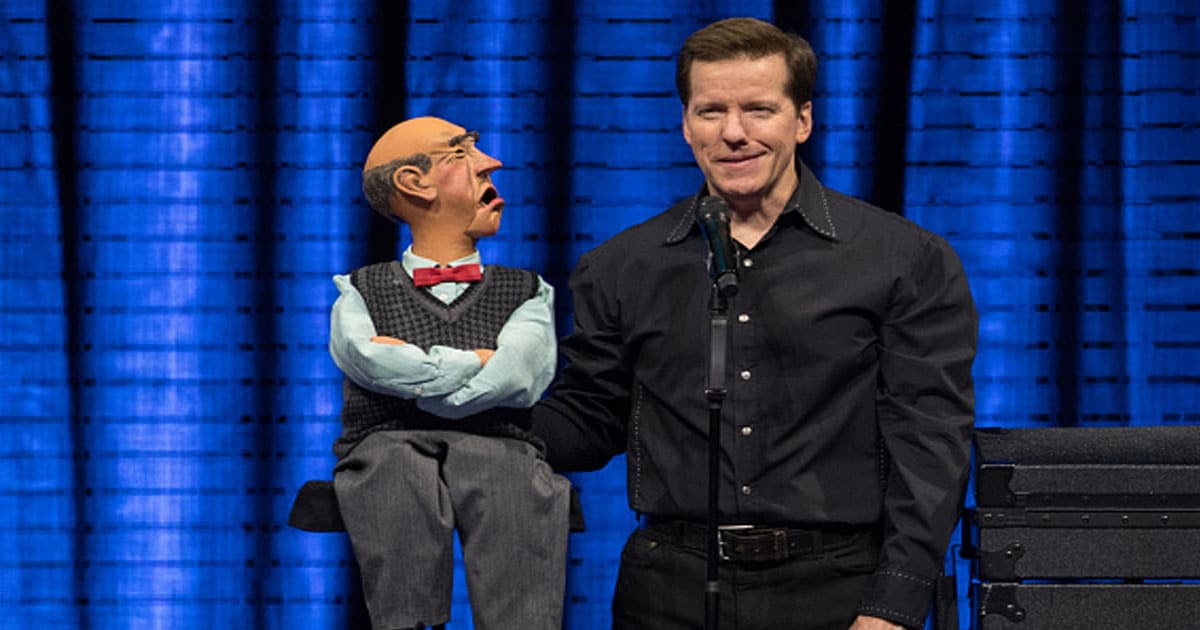 Jeff Dunham Net Worth and Career
Dunham moved out to Los Angeles at the end of 1989 in hopes of gaining more recognition. The next year, he and his puppet Peanut appeared on The Tonight Show Starring Johnny Carson. Dunham would go on to appear on the show a total of four times.
In 2003, the Texas native appeared on Comedy Central Presents where he showcased characters José Jalapeño on a Stick, Walter, Peanut, and Melvin the Superhero Guy.
By 2006, Dunham's Comedy Central specials were being viewed by over six million people.
According to Forbes, Dunham was the third highest-paid comedian in the United States from June 2008 to June 2009, only trailing Jerry Seinfeld and Chris Rock.
Moreover, the comic earned approximately $30 million during that time. Additionally, he earned the Guinness Book of World Records record for "Most tickets sold for a stand-up comedy tour" for his Spark of Insanity tour.
Overall, Dunham has ventured on eight international tours between the years 2007 and 2022.
Jeff Dunham Instagram and Twitter
Currently, the ventriloquist possesses about 962 thousand Instagram followers. To go along with that, Dunham has another 532 thousand followers on his Twitter account in June 2022. Lastly, the entertainer has a whopping 3.56 million subscribers on his YouTube channel.
Personal Life
Dunham married his first wife, Paige Brown, in May 1994. Jeff adopted her one-and-a-half-year-old daughter Bree and the couple went on to have daughters Ashlyn and Kenna.
After divorcing in 2008, Dunham met certified nutritionist, personal trainer, and competition bodybuilder Audrey Murdick. Still together, Jeff and Audrey have twin boys by the names of James Jeffrey and Jack Steven.
Interestingly, Dunham owns the original Batmobile used in the Tim Burton film Batman.
Jeff Dunham Net Worth
The Jeff Dunham net worth figure of $140 million has been amassed since the early 2000s.
Widely considered the greatest ventriloquist of all time, Dunham has awed audiences for years while profiting heavily off of his tours. Dunham has made millions from his tours, his merchandise, and his specials. Nowadays, he is still performing around the world.
Jeff Dunham FAQ
How old is Jeff Dunham?

The entertainer celebrates his birthday every year on April 18th. Being born in 1962, Dunham will be 61 years old in the spring of 2023.
Who is the guitar guy with Jeff Dunham?

The guitarist who accompanies the ventriloquist on his tours is Brian Elwin Haner Sr. He is often simply referred to as "guitar guy" or "papa gates".
Jeff Dunham News