Myka Stauffer Net Worth: Height, Age, Wiki, Bio & Husband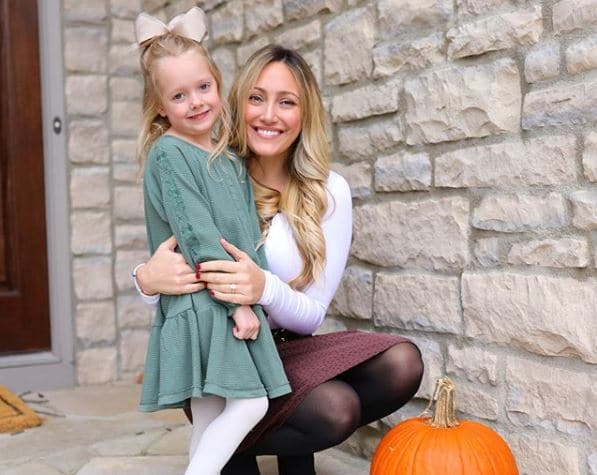 Myka Stauffer is an American vlogger, blogger, and fitness enthusiast. She is known for her YouTube channel where she provides videos related to motherhood, organization, lifestyle, and day-to-day stuff. As of 2022, Myka Stauffer net worth is estimated to be $1.5 million.
| | |
| --- | --- |
| Net Worth (as of 2022) | $1.5 million |
| Date of Birth | June 2, 1987 |
| Age | 34 years old |
| Born Place | Ohio, United States |
| Nationality | American |
| Source of Wealth | YouTuber |
| Husband | James Stauffer |
Early Life
Stauffer was born on June 2, 1987, in Ohio, United States. Her mother's name is Heather. Unfortunately, we don't have any other information related to her family's life including her father and siblings. What we know, is that she is very close with her family and posts her family pictures from time to time on her Instagram account.
Prior to becoming a YouTube star, Stauffer was a registered nurse. She earned her license in February 2012.
Husband and Family
View this post on Instagram
Myka married James Stauffer in September 2013. They share four biological kids named Nakova, Jaka, Radley, and Onyx. After their marriage, they bought a house in Indianapolis and moved in together. When Myka was pregnant with her second daughter Jaka, she was working as an oncology nurse. She decided to quit her job and stay as a home mom.
In 2017, Myka and James adopted a son from China named Huxley Wen Quan Stauffer. They even uploaded a video on YouTube titled "Huxley's Emotional Adoption Video!! Gotcha Day China Adoption". The video has over 6 million views till now. Sadly, Huxley who is four years old now is diagnosed with ASD.
Myka and her husband James are now facing widespread criticism from her fans and media after she and her husband decided to rehome their adopted son more than two years after they adopted him from China.
In September 2019, Myka gave an update in which she said that Huxley had received treatment following a diagnosis of autism. Recently, they posted an update on YouTube explaining that Huxley had been given permanently to another family for the sake of his "emotional well-being". The couple claimed that they were not informed by the adoption agency how severe the child's health.
Myka Stauffer Net Worth and Career
The couple started their YouTube channel back in 2014. Myka runs her own YouTube channel "Mya Stauffer" where it now has over 713K subscribers. Her video on the channel mainly documents motherhood, organization, day-to-day life, pregnancy videos, and selling products on eBay.
The Stauffer family also created another YouTube channel named "The Stauffer Life". Since their backlash on Huxley, the content on the channel has been deleted. The channel has over 328K subscribers.
Myka's husband James also runs his own YouTube channel called "The Stauffer Garage". The channel as of May 2020, has over 900K subscribers and it provides video content related to car cleaning, car dealing tips, interior, and exterior designing.
Myka Stauffer Height, Weight, and Body Measurements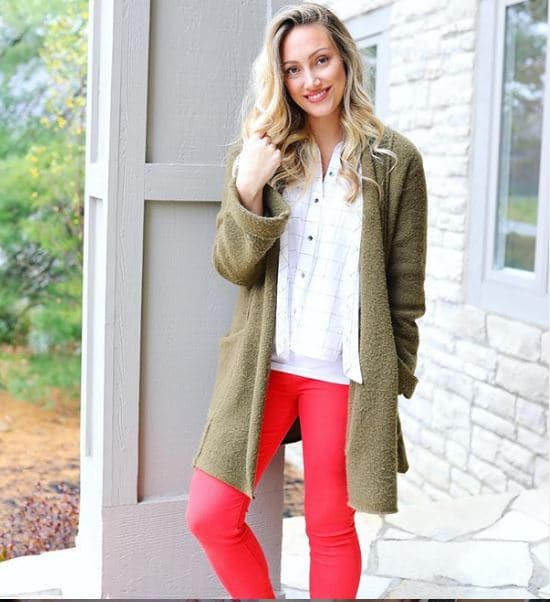 Myka stands at a height of 5 feet 6 inches or 168 cm tall and weighs around 60 kg or 132 pounds. Her body measurements are 33-25-34 inches. Meanwhile, her hair color and eye color are both dark brown.
Myka Stauffer Net Worth
As of 2022, Myka Stauffer's personal fortune is estimated to be over $1.5 million. That includes her husband's personal fortune too. The Stauffer family has three YouTube channels having 715K, 320K, and 918K subscribers. They earn money from YouTube monetization and also from sponsorships and endorsements. Some of the companies that have deals with them are Glossier and Good American.