Brett Favre Net Worth: How Rich Is the Ex-NFL Player in 2022?
Favre is a former American NFL quarterback known for playing most of his 20-year career with the Green Bay Packers. The Brett Favre net worth figure is roughly $100 million as of 2022.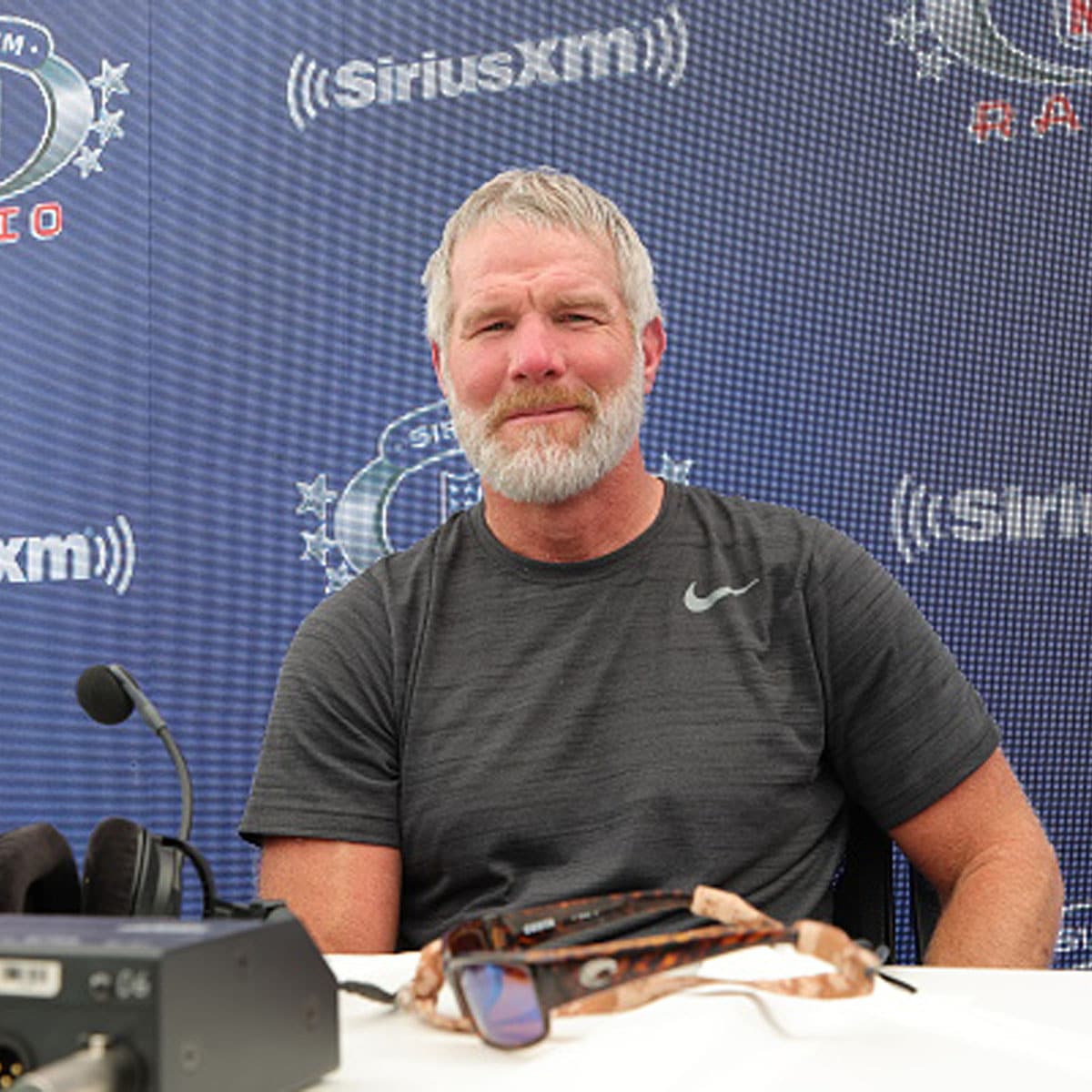 Early Life and Bio
| | |
| --- | --- |
| Full Name | Brett Lorenzo Favre |
| Birth Date / Age | October 10, 1969 / 52 Years Old |
| Birth Place | Gulfport, Mississippi, USA |
| Source of Wealth | Football / Television |
| Relationship Status | Married To Deanna Favre |
| Height | 6 ft. 2 in. / 1.88 m. |
| Net Worth | $100 Million |
Brett Lorenzo Favre was born in October of 1969 in Gulfport, Mississippi to parents Irvin and Bonita Ann (née French). Both of his parents were school teachers in the Hancock County School District while raising Brett in the town of Kiln.
Furthermore, Favre has two brothers by the names of Jeff and Scott as well as a sister named Brandi. Regarding education, Favre attended Hancock North Central High School where he played football and baseball at the varsity level.
Coached by his father, Favre ran a rush-heavy offense in which he'd rarely throw more than five times in a game. Afterward, he still received a scholarship offer from Southern Miss.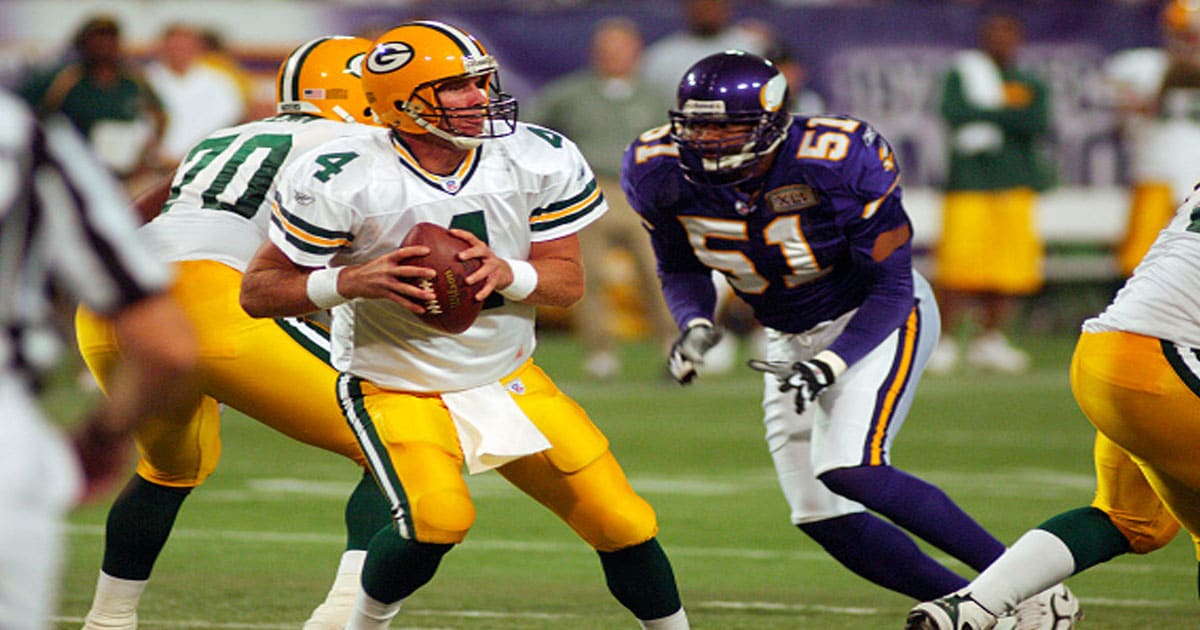 Brett Favre Net Worth and Career
After playing four years with the Golden Eagles, Favre was selected 33rd overall by the Atlanta Falcons in the 1991 NFL Draft. However, the Packers would trade a first-round pick the very next year to acquire the QB. Favre would go on to play 16 memorable seasons in Green Bay.
According to Spotrac, Favre made about $138 million (pre-tax) by way of his NFL contracts.
As far as accolades go, the gunslinger won three Most Valuable Player awards in addition to being named to 11 Pro Bowls. Overall, Favre threw 508 touchdowns and over 71,000 yards.
His biggest career accomplishments include winning Super Bowl XXXI in 1997 and being inducted into the Pro Football Hall of Fame after retiring.
After retirement, Favre has become a spokesperson for brands like g Nike, Snapper, Sears, Remington, Prilosec, Sensodyne, MasterCard, Wrangler, and Copper Fit.
Lastly, the Mississippi native has owned a steakhouse and has appeared in numerous ads.
Brett Favre Instagram and Twitter
Currently, the former quarterback possesses about 287 thousand Instagram followers. To go along with that, Favre has roughly 350 thousand followers on his Twitter account in 2022.
Personal Life
In 1996, Favre married Deanna Tynes and the couple has been happily together ever since. They have a pair of daughters, Brittany (born 1989) and Breleigh (born 1999).
In 2012, the Hall of Famer took an offensive coordinator job at Oak Grove High School. The following year, he helped lead the school to a Class 6A Mississippi high school state title.
Lastly, Favre made a cameo appearance in the 1996 film, There's Something About Mary.
Brett Favre Net Worth
The Brett Favre net worth figure of $100 million has been amassed since entering the NFL in 1991. Over that span, the QB has made boatloads of money from his salaries as well as millions from brand endorsements since retiring from the league over a decade ago.
How many Super Bowl rings does Brett Favre have?

Overall, the gunslinger brought the Green Bay Packers to two Super Bowls. He finished his career with one ring, beating the New England Patriots in Super Bowl XXXI.
How old was Brett Favre when he retired?

Officially, Favre's retirement age was about 41 years old. However, people continued to speculate on his return because of his past indecisions.
Brett Favre News