Dak Prescott Net Worth: How Rich Is the NFL Player in 2022?
Prescott is an American football quarterback known for being the signal-caller of the Dallas Cowboys. The Dak Prescott net worth figure is estimated to be around $40 million as of 2022.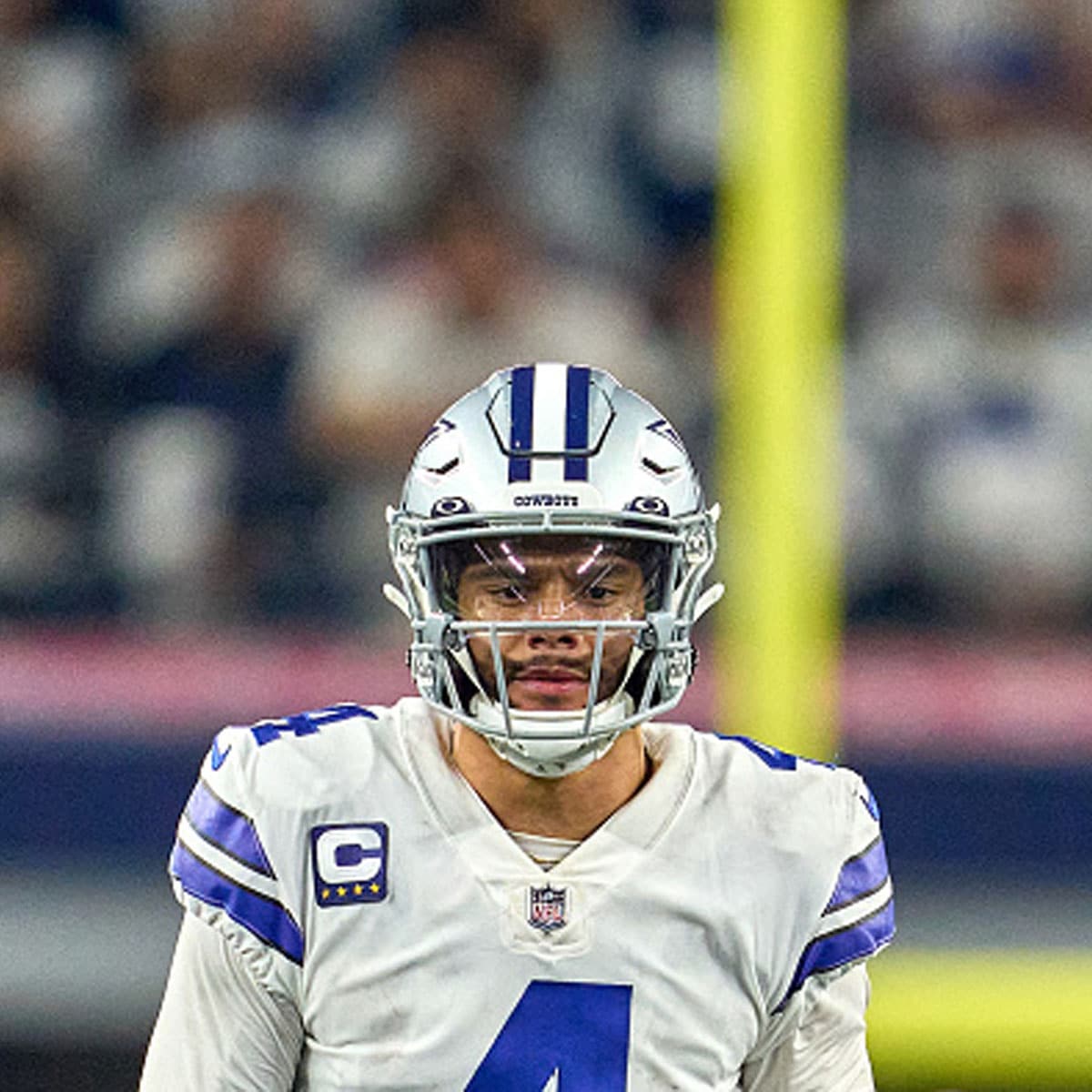 Early Life and Bio
| | |
| --- | --- |
| Full Name | Rayne Dakota Prescott |
| Birth Date / Age | July 29, 1993 / 28 Years Old |
| Birth Place | Sulphur, Louisiana, USA |
| Source of Wealth | NFL Quarterback |
| Relationship Status | Dating Natalie Buffett |
| Height | 6 ft. 2 in. / 1.88 m. |
| Net Worth | $40 Million |
Rayne Dakota Prescott was born in July of 1993 in Sulphur, Louisiana to parents Nathaniel and Peggy. His mother worked as a truck stop manager but tragically passed away in 2013 after battling colon cancer.
Meanwhile, Dak has two older brothers, Tad and Jace, along with an older sister, Natalie. Also, he has an older half-brother by the name of Elliott. Tragically, his brother Jace committed suicide in April 2020.
Furthermore, Prescott attended Haughton High School where he led the football team to a District 1-AAAA Championship in 2010.
Afterward, he committed to Mississippi State University to play football. Despite not having a ton of accolades in college, Dak did enough to get himself selected in the 2016 NFL Draft.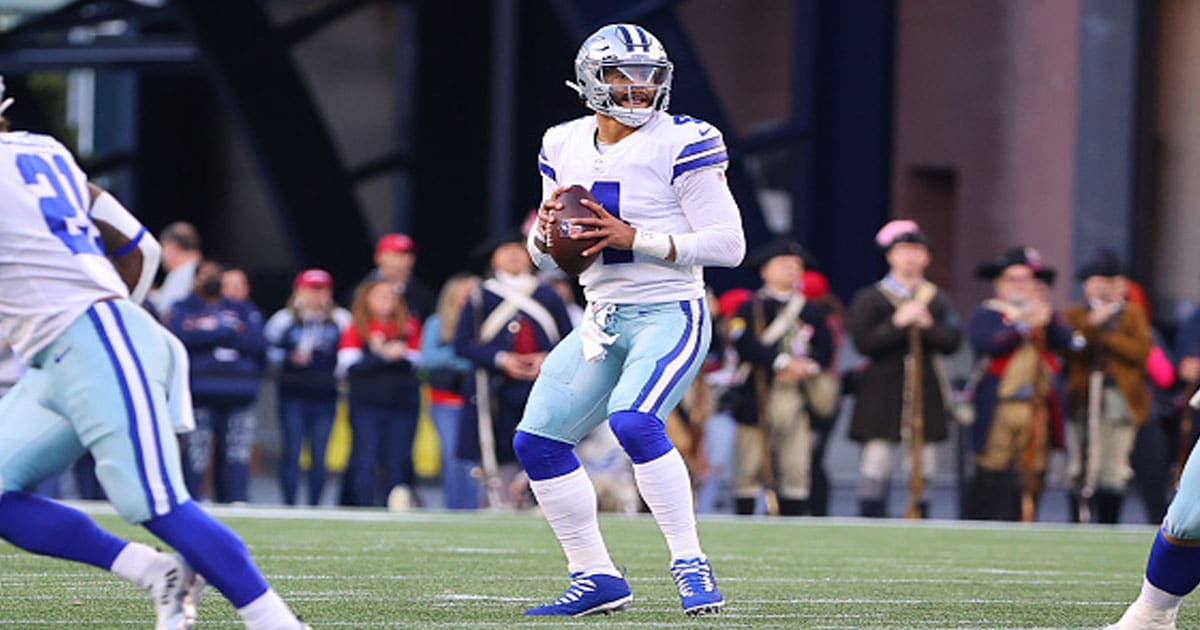 Dak Prescott Net Worth and Career
In 2016, the Dallas Cowboys took Prescott with the 135th overall pick. Immediately, they signed him to a four-year deal. After an injury to then-starting QB Tony Romo in the preseason, Dak was named the opening week starter.
As a fourth-round pick, Prescott only made about $2.1 million through his first four years.
However, the two-time Pro Bowler $31.4 million in his fifth season. Then, he took home a $66 million signing bonus in 2021. Recently, the Cowboys inked Dak to a four-year, $160 million contract that extends through 2026 according to Spotrac.
Prescott has profited mightily from his endorsement deals in addition to his contract earnings. Since entering the NFL, Dak has signed deals with AT&T, Adidas, Beats by Dre, Campbell's Chunky Soup, Direct TV, 7-Eleven, New Era, Pepsi, and Citibank.
Clearly, the Dallas quarterback has been one of the most marketable athletes in recent years.
Dak Prescott Instagram and Twitter
Currently, the quarterback possesses 2.2 million Instagram followers. To accompany that, Prescott has another 1.4 million followers on his Twitter account as of June 2022.
Personal Life
Nowadays, Prescott is dating 25-year-old Instagram model Natalie Buffett. The couple has been together since the summer of 2020. No talk of marriage has surfaced as of yet.
Commendably, Dak founded the Faith Fight Finish Foundation in honor of his late mother.
Prescott is an avid follower of the Christian father. Also, his father is of African-American descent, while his mother was European American. He currently lives in Frisco, Texas.
Dak Prescott Net Worth
The Dak Prescott net worth figure of $40 million has been amassed since he entered the NFL in 2016. He has yielded tens of millions from his contracts as well as his brand endorsement deals. Additionally, he is set to earn about $85 million from his contracts for the three seasons.
Dak Prescott FAQ
How tall is Dak Prescott?

Online sources list the Cowboys quarterback as standing approximately six feet two inches tall. In other words, Prescott is roughly 188 centimeters in height.
How many playoff wins does Dak Prescott have?

Through six seasons in the NFL, Dak has made the playoffs three times. However, his career postseason record is just 1-3, with his lone victory coming in 2018 against the Seattle Seahawks.
Dak Prescott News