Russell Wilson Net Worth: How Rich Is the NFL Player in 2022?
Wilson is an American NFL quarterback known for playing on the Seattle Seahawks and the Denver Broncos. The Russell Wilson net worth figure is roughly $170 million as of 2022.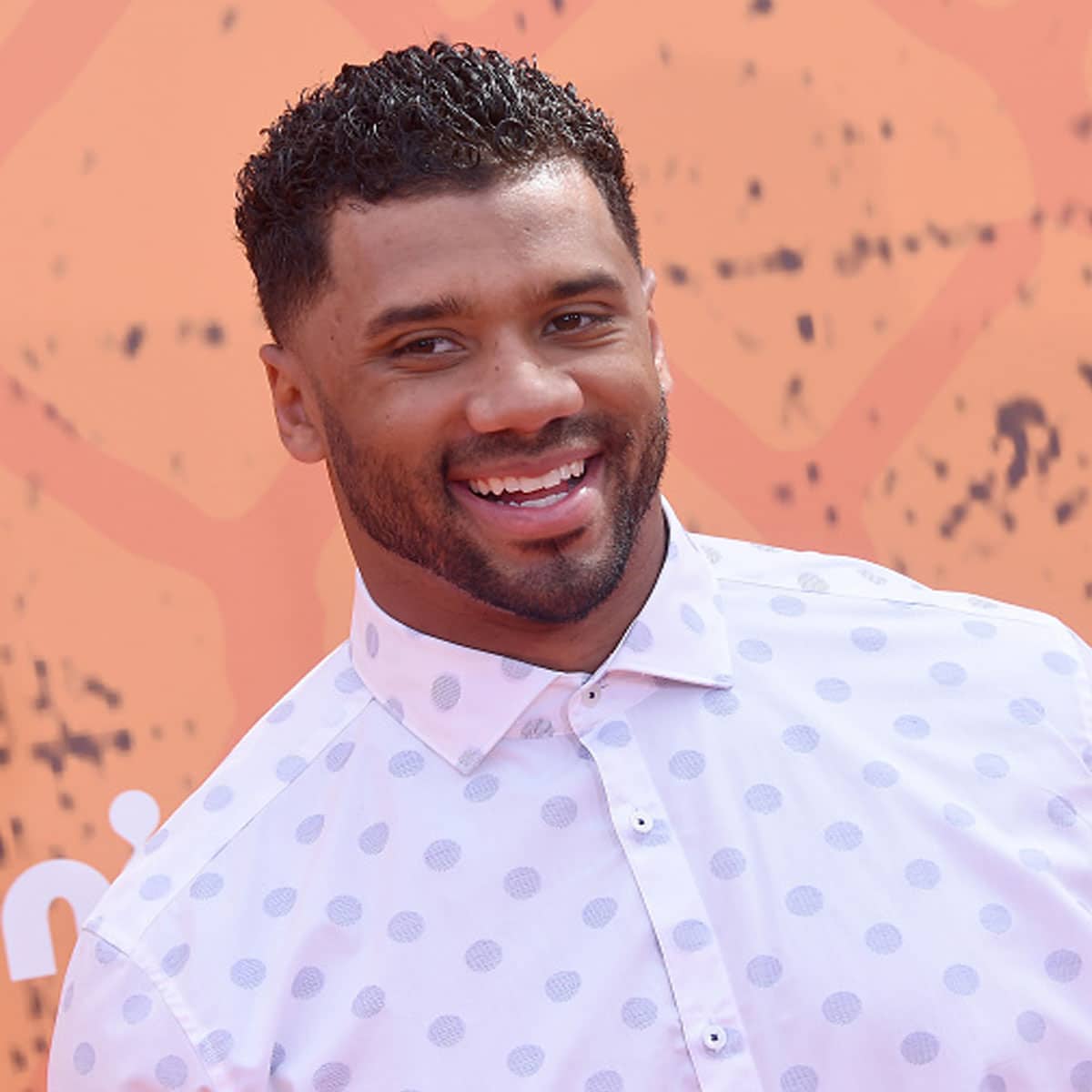 Early Life and Bio
| | |
| --- | --- |
| Full Name | Russell Carrington Wilson |
| Birth Date / Age | November 29, 1988 / 33 Years Old |
| Birth Place | Cincinnati, Ohio, USA |
| Source of Wealth | NFL Quarterback |
| Relationship Status | Married To Ciara |
| Height | 5 ft. 11 in. / 180 cm. |
| Net Worth | $170 Million |
Russell Carrington Wilson was born in November of 1988 in Cincinnati, Ohio to parents Harrison Benjamin and Tammy (née Turner). His father works as a lawyer, while his mother is a nurse director. They raised the family in Richmond, Virginia.
Moreover, Russell has an older brother, Harrison IV, and a younger sister by the name of Anna.
Notably, Wilson's great-great-grandfather was a slave who was freed after the American Civil War. Also, he had grandparents who were University presidents, faculty, and even painters.
As far as education goes, Wilson attended a prep school in Richmond called Collegiate School.
Then, he committed to North Carolina State University to play football after standing out as a high school football, baseball, and basketball player. Eventually, Wilson would end up transferring to the University of Wisconsin to finish out his collegiate playing days.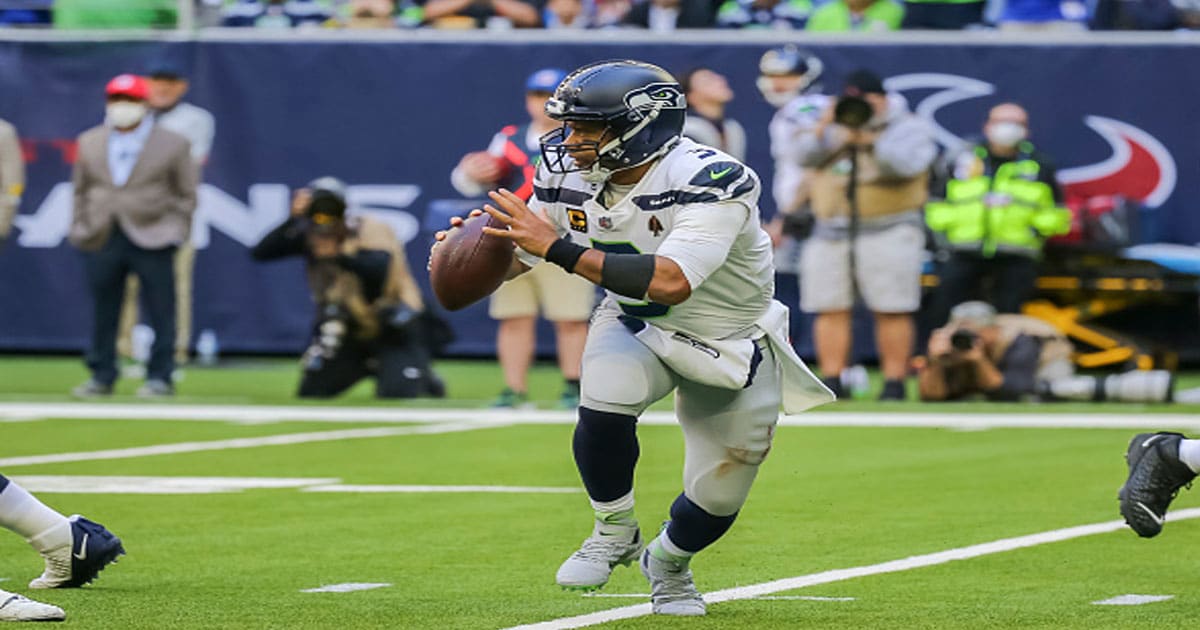 Russell Wilson Net Worth and Career
In 2010, Wilson was selected 140th overall in the MLB Draft by the Colorado Rockies. Then, the Seattle Seahawks took the quarterback 75th overall in the 2012 NFL Draft. Needless to say, he was a coveted two-sport athlete coming out of high school and continuing through college.
Eventually, Wilson would choose to stick with football, a decision that proved to be correct.
By now, the quarterback has played over a decade in the league at an immensely high level. Throughout his career, Wilson has raked in over $181 million by way of his contracts.
In 2022, Wilson was traded to the Denver Broncos after playing 10 years with the Seahawks. The QB still has two years and $51 million remaining on the contract he signed in 2019.
Wilson makes a lucrative amount of money annually from his endorsement deals. Over the years, he has inked deals with brands like Bose, Amazon, Mercedes Benz, Nike, Levi's Pepsi, Microsoft, Wilson Sporting Goods, Duracell, Braun, and several others.
Lastly, Wilson is a nine-time Pro Bowler in addition to being Second-team All-Pro in 2019.
Russell Wilson Instagram and Twitter
Currently, the NFL star possesses an impressive 5.5 million Instagram followers. To go along with that, Wilson has another 5.6 million followers on his Twitter account as of June 2022.
Personal Life
Originally, Wilson was married to Ashton Meem from 2012 to 2014 after meeting in high school. Then, he began dating singer Ciara the following year.
The couple got engaged in 2016 and were married that summer. Still together, Wilson and Ciara have a daughter named Sienna as well as a son by the name of Win.
Russell Wilson Net Worth
The Russell Wilson net worth figure of $170 million has been amassed since he entered the NFL in 2012. His salaries from playing, along with his numerous endorsement deals have yielded him well over $100 million. Still, he will be over $50 million over the next two years.
Russell Wilson FAQ
What ethnicity is Russell Wilson?

According to The Richmond Forum, Wilson is 62% African, 36% European, 1% West Asian, and 1% Central Asian.
How many Super Bowls has Russell Wilson won?

Wilson's one and only Super Bowl victory came in 2014 against the Denver Broncos. Interestingly, he defeated the team that he currently plays for.
Russell Wilson News