Roman Atwood Net Worth, Age, Bio, Wife, and Twitter
Atwood is an American internet personality who is best known for his wildly popular YouTube prank channel. The Roman Atwood net worth figure is estimated to be $15 million as of 2022.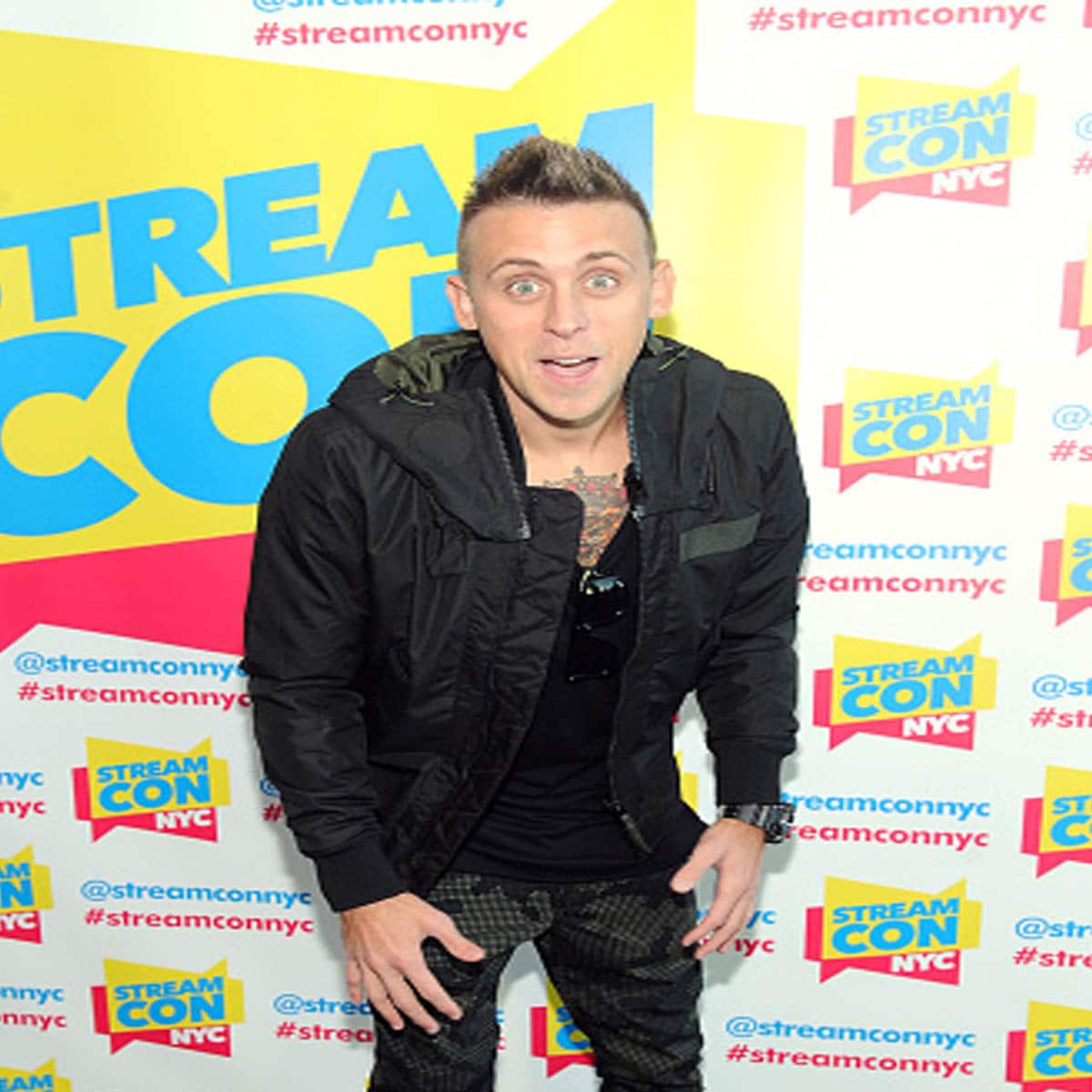 Early Life and Bio
| | |
| --- | --- |
| Full Name | Roman Bernard Atwood |
| Birth Date / Age | May 28, 1983 / 38 Years Old |
| Birth Place | Millersport, Ohio, USA |
| Source of Wealth | YouTube |
| Relationship Status | Married To Brittney Smith |
| Height | 5 ft. 8 in. / 173 cm. |
| Net Worth | $15 Million |
Roman Bernard Atwood was born in May of 1983 in Millersport, Ohio to parents Curtis Dale and Susan Anne Christman. Meanwhile, Roman has one brother by the name of Dale.
Tragically, the YouTuber's mom unexpectedly passed away while on vacation in 2019 after falling off of a scooter and hitting her head.
As far as education is concerned, Atwood attended and graduated from Millersport Jr./Sr. High School. While there, he began filming and producing videos, even creating a series of DVDs called "The Nerd Herd".
Moreover, Roman worked on various film projects and commercials in the state's capital city of Columbus. Although, he halted in 2009 to launch his YouTube channel called "Sketch Empire".
Notably, he now millionaire once worked at the family's rope factory called "Atwood Rope".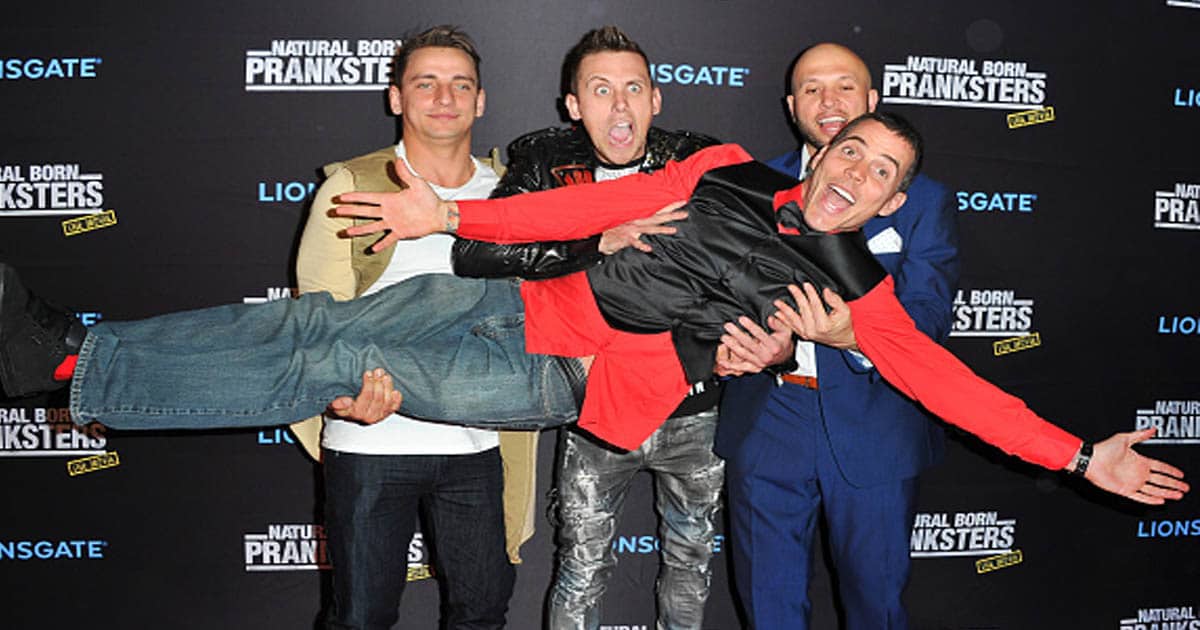 Roman Atwood Net Worth and Career
Atwood jumpstarted his YouTube channel in 2009, but he'd create a new one in 2010 called "RomanAtwood". Now, the page has amassed 10.3 million subscribers along with 1.5 billion total views.
Additionally, he has a second channel that he launched in 2013 called "Roman Atwood Vlogs". The page has a massive 15.5 million subs to accompany 5.4 billion views in total as of 2022.
Over the course of his internet career, Atwood has been the receiver of a Streamy Award for his "Crazy Plastic Ball Prank" as well as a Shorty Award for Best YouTube Comedian.
In 2016, Roman and fellow YouTubers Vitaly Zdorovetskiy and Dennis Roady released a film produced by Lionsgate, titled Natural Born Pranksters. It received critical attention, but not very much widespread recognition.
Impressively, Atwood has inked some endorsement deals already, most notably with Nissan. In fact, he was featured in the automobile company's Super Bowl commercial.
Furthermore, he created an app called Smile Inc, which reached the number one spot on the App Store.
Lastly, Atwood has toured across the United States and Europe alongside FouseyTube. Their Roman Vs Fousey Tour doesn't have any upcoming shows scheduled, but fans can put themselves on the waitlist once dates are announced.
Roman Atwood Twitter and Instagram
Currently, the online influencer has 4.8 million followers on his Instagram account. To go along with that, Atwood possesses 2.7 million Twitter followers as of 2022. Also, he has about 1.4 million likes on his Facebook page.
Personal Life
The internet personality first got married back in 2001 to his sweetheart Shanna Riley. However, Roman filed for divorce in 2008 after finding out she slept with one of his friends while on vacation. The couple has one son together named Noah Vaughan.
Also in 2008, Roman met his current wife, Brittney Smith-Atwood, at his friend Chase Gilroy's wedding. The couple has a son by the name of Kane Alexander and a daughter named Cora.
Eventually, they officially tied the knot in July 2018 on the beaches of Maui, Hawaii.
Actually, Roman and Brittney had a third child with one another in 2021. Their son Knox was born on January 6, weighing just under nine pounds.
Roman Atwood Net Worth
The Roman Atwood net worth figure of $15 million has been amassed over the last decade-plus. He has become one of the most famous pranksters on YouTube, which is easily his biggest moneymaker.
His other business endeavors include endorsements, merchandise sales, along with touring.
Roman Atwood FAQ
Where does Roman Atwood live now?

Currently, it's unclear as to exactly where the YouTuber and his family reside. Actually, they went through a scary stalker situation in late 2020/early 2021 that resulted in them moving.
How old is Roman Atwood wife?

Born Brittney Danelle Smith, Roman's wife was born on February 16, 1991, making her 31 years old as of March 2022. They have been married since 2018 and she is the creator's second wife.
Roman Atwood News