Zion Williamson Net Worth: How Rich is the NBA Player in 2022?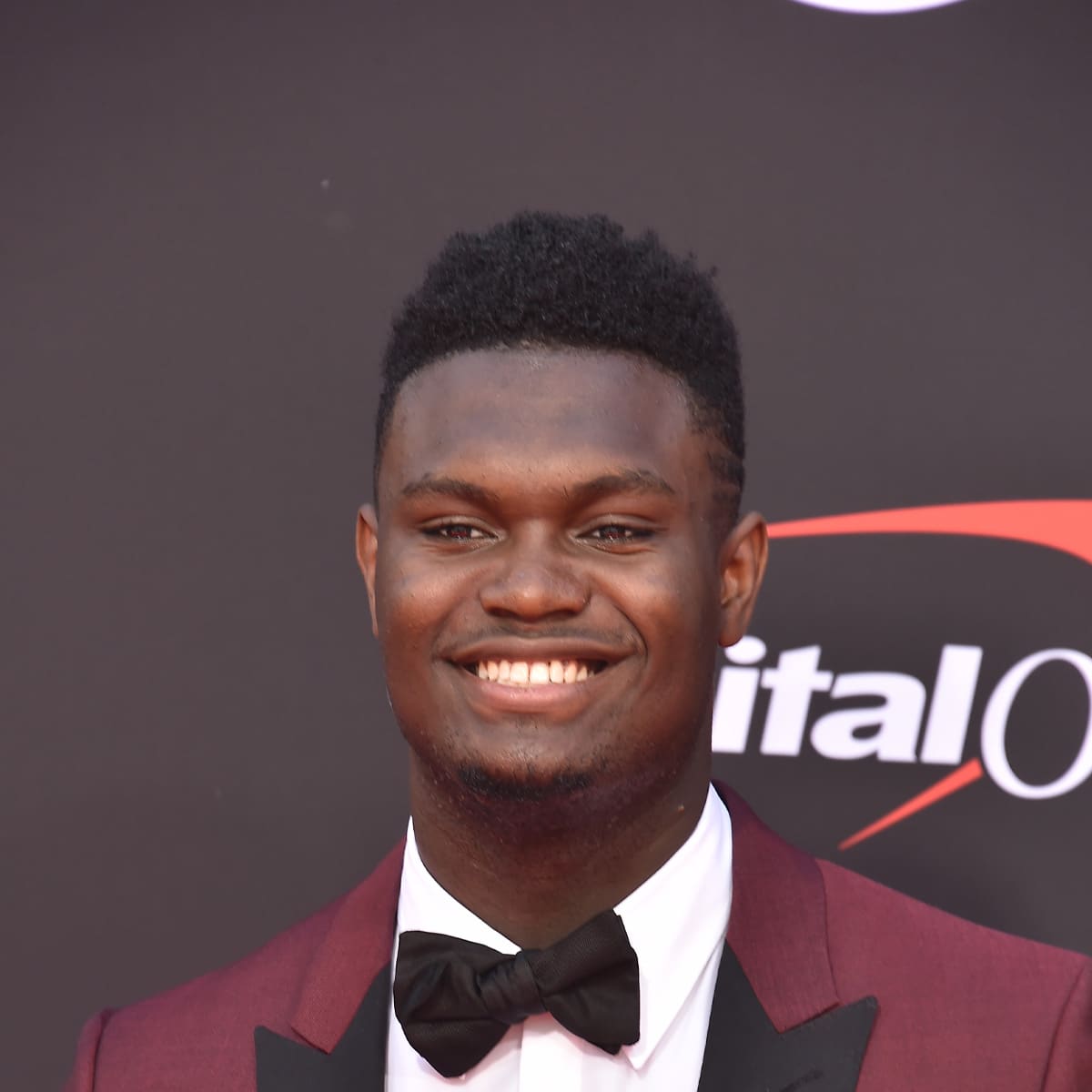 Zion Williamson is an American professional basketball player who is best known for playing in the National Basketball Association (NBA) on the New Orleans Pelicans. He has been a star within the basketball community since his high school days.
Zion Williamson Net Worth
As it stands today, Williamson's estimated net worth is reported to be north of $25 million. There are other outlets that suggest his net worth is far less than that figure, but in 2020 Forbes disclosed that the athlete is financially worth about $27 million.
Williamson was the most marketable rookie since Lebron James as a rookie he signed a four-year, $44 million deal with the New Orleans Pelicans. Moreover, the power forward has signed endorsement deals with Gatorade, Mountain Dew, 2K Sports, in addition to merchandise agreements with Panini and Fanatics.
Also, Williamson earns at least $13 million a year from Nike in what's expected to be a long-term agreement.
In 2021-22, Williamson is making $10.7 million for being a member of the Pelicans. Next year he will make $13.5 million before becoming a restricted free agent the following season.
| | |
| --- | --- |
| Full Name | Zion Lateef Williamson |
| Birth Date | July 6, 2000 |
| Birth Place | Salisbury, North Carolina |
| Profession | NBA Power Forward |
| Wife | Single |
| Net Worth | < $25 Million |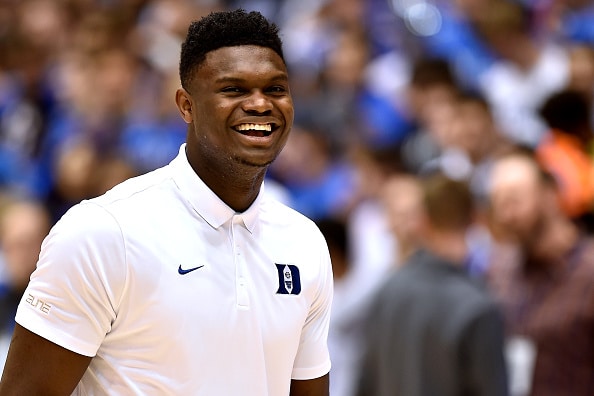 Early Life
Zion Williamson was born on July 6, 2000, in Salisbury, North Carolina to parents Lateef and Sharonda. He has a younger brother named Noah. Growing up, Williamson played soccer, football, and of course basketball.
Even as a young boy, Williamson woke up at the break of dawn to train. As a middle schooler, he played on the basketball team with his mom as head coach and he averaged 20 points per game at point guard.
Williamson attended a private K-12 school named Spartanburg Day School. The summer before freshman year, he grew six inches and discovered the ability to dunk. in his first high school season, Williamson averaged 24.4 points and 9.4 rebounds per game. Remarkably, he'd boost those averages to 36.6 and 12.2 over his final two high school seasons.
By the time he was a junior, Williamson was a viral sensation for his otherworldly dunking abilities. He was a consensus five-star recruit and viewed as a top-three prospect in his class by most outlets.
Zion Williamson Duke
Williamson ultimately committed to Duke University, giving them the top recruiting class in the nation. In his one and only collegiate season, Williamson averaged 22.6 points and 8.9 rebounds per game in 33 games. A three-headed monster that also included RJ Barrett and Cam Reddish led Duke to an Elite 8 bid.
From beginning to end, Williamson knew he'd play just one season at Duke. After declaring for the draft, NBA teams were fully aware that whoever won the Draft Lottery would end up with the prized prospect.
Zion Williamson New Orleans Pelicans
As expected, the New Orleans Pelicans selected Williamson with the top pick in the 2019 NBA Draft. Unfortunately, the Duke product tore his meniscus during his preseason campaign. However, he'd be able to make his pro debut three months later, scoring 22 points and grabbing seven rebounds.
In 24 games as a rookie, Williamson finished with averages of 22.5 points and 6.3 rebounds while shooting an immaculate 58.3 percent from the field. His production led to him being named to the NBA All-Rookie First Team.
Williamson would elevate essentially all of his statistical contributions in his second NBA season. In 61 games, he averaged 27.0 points and 8.7 rebounds 61.1 percent from the field. Notably, the second-year player tied Shaquille Oneal's record (25) for most consecutive 20-point games on 50-percent shooting. Williamson would make his first NBA All-Star team at 20-years-old.
Personal Life
Both of Williamson's parents were successful athletes in their own rights. His father Lateef was a High-School All-American as a defensive lineman and was committed to NC State before transferring to Livingstone College. Meanwhile, his mother Sharonda was a sprinter at Livingstone.
Williamson's parents named him Zion after the biblical location near Jerusalem named Mount Zion. Also noteworthy, following his parent's divorce, Williamson's mother married Lee Anderson, who played college basketball at Clemson University.
How much does Zion Williamson weigh?
It's no secret that Zion's weight fluctuates quite a bit. It's difficult to pinpoint his current weight as he's yet to play this season, but his estimated weight is between 280 and 320 pounds.
How tall is Zion Williamson?
Zion is listed at six-foot-six and his body type has been compared to players like Julius Randle and Larry Johnson.
What number is Zion Williamson?
Both in college and in the NBA, Williamson has donned the number 1 on his jersey.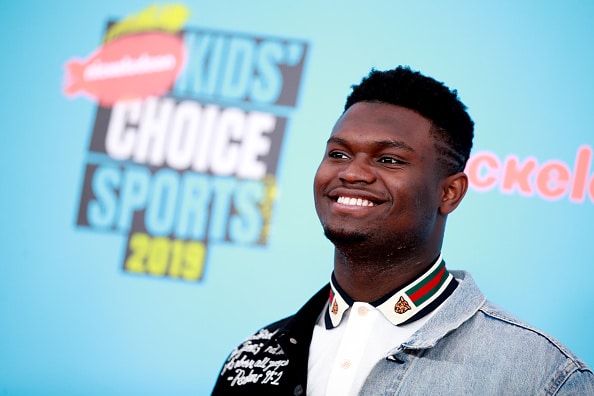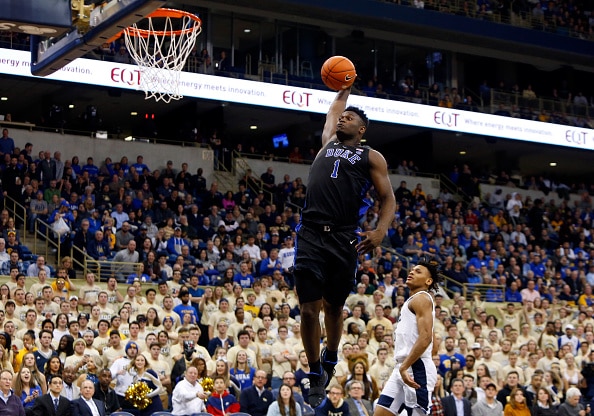 Zion Williamson News
Zion Williamson gets compared to Phoenix Suns legend  Valley of the SunsTrae Young Compared to Phoenix Suns Legend  Sports IllustratedZion Williamson Compared to Phoenix Suns Legend  Sports IllustratedView Full Coverage on Google News

David Griffin: Zion Williamson has been in the gym more than he has in his entire career  Hoops HypeZion Williamson Rumors: Pelicans Star Made Offseason Changes to Training Staff  Bleacher ReportWeighing 284 […]

What is Oklahoma City Thunder's Odds to Land Zion Williamson?  Sports Illustrated