Nate Robinson Net Worth: How Rich is the Former NBA Player in 2022?
Nate Robinson is an American basketball player who is best known for playing point guard in the National Basketball Association (NBA). In 11 seasons, he was on eight different teams and he won the Slam Dunk Contest three times.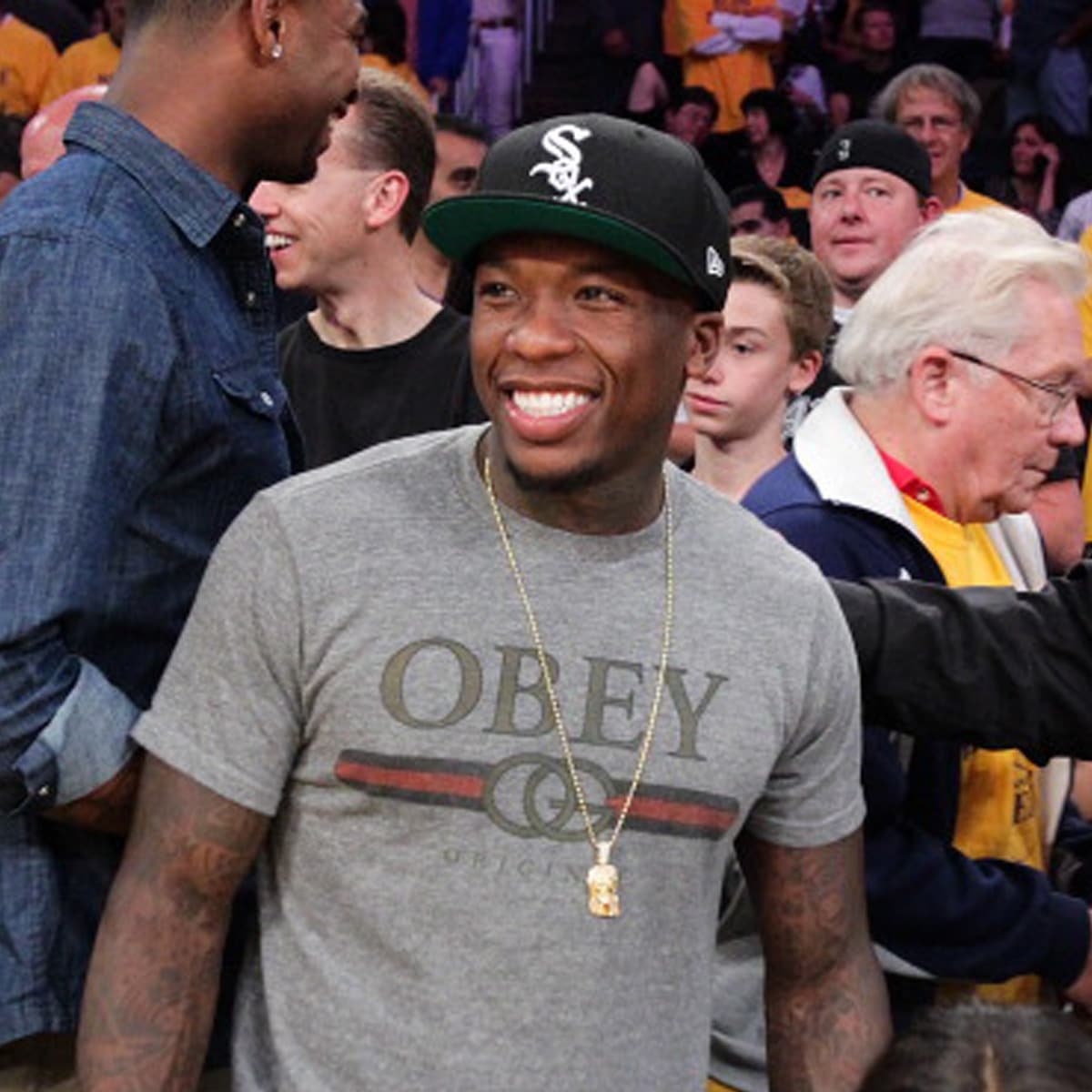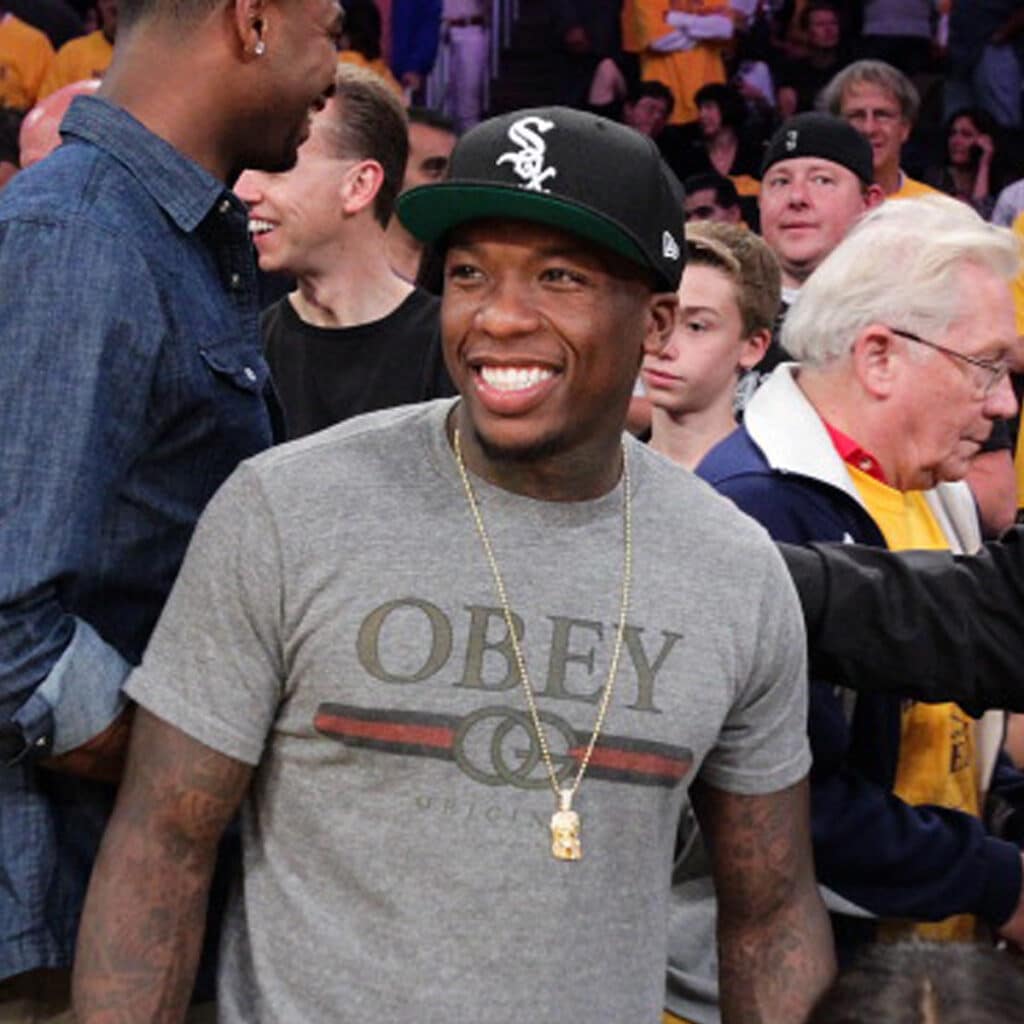 Early Life
| | |
| --- | --- |
| Full Name | Nathaniel Cornelius Robinson |
| Birth Date / Age | May 31, 1984 / 37 Years Old |
| Birth Place | Seattle, Washington |
| Source of Wealth | Basketball |
| Relationship Status | Married To Sheena Felitz |
| Height | 5 ft. 9 in. / 1.75 m. |
| Net Worth | $10 Million |
Nathaniel Cornelius Robinson was born in May of 1984 in Seattle, Washington to parents Jacque and Renee. He grew up with three siblings, two brothers named Anthony and Deron, along with a sister named Jasmine.
After spending his first two years of high school at Rainier Beach High School in Seattle, Robinson moved to Union City, California. There, he attended James Logan High School for one year before returning home for his senior season.
As a senior, Robinson led his team to a AAA state championship, while averaging 17.9 points, seven rebounds, seven assists, and three steals per game. His number two jersey was retired by the school.
Robinson played three years of college ball for the University of Washington. In fact, he enrolled on a football scholarship. Following one year as a two-sport athlete, he decided to shift his focus entirely to basketball.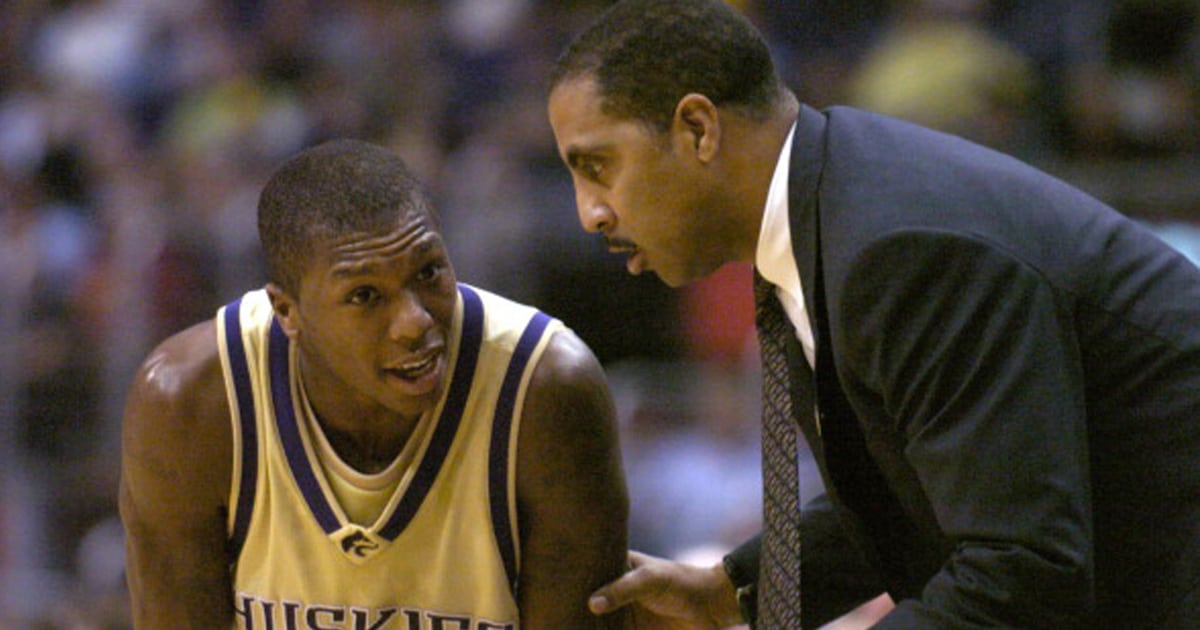 Nate Robinson Net Worth and Career
The point guard was selected 21st overall by the Phoenix Suns in the 2005 NBA Draft. However, he was traded to the New York Knicks on draft night. In 11 seasons as a pro, Robinson averaged 11.0 points, 3.0 assists, and 2.3 rebounds, while playing 22.5 minutes per game.
His best season came in 2008-09 as a member of the Knicks when he averaged career highs in points, rebounds, steals, and minutes per game. He also had an impressive playoff run in 2013 with the Chicago Bulls.
Throughout his career, it's estimated that Robinson made just shy of $24 million from his contracts. In two seasons with the Oklahoma City Thunder, the guard made $8.7 million. Meanwhile, he raked in $5.6 million over four years with the Knicks and $5.4 in two seasons with the Boston Celtics.
Interestingly, Robinson handed $65,000 back to the NBA as a result of various fines. In 2013, the league fined him $25,000 for comments he made about officiating.
Perhaps Robinson's highest career points were his performances in the NBA Slam Dunk Contest. He was crowned champion of the event in 2006, 2009, and 2010. Standing just five-foot-nine, it was a spectacle watching him fly through the air.
Some of his business ventures outside of basketball include his Chicken and Waffles restaurant in Seattle, his role of Boots in the film Uncle Drew, and of course his boxing fight in 2020.
Since retiring in 2016, Robinson signed to play in the Israeli Basketball Premier League. The next year, he was acquired by the Delaware 87ers of the NBA Developmental League. Most recently, he has played in Venezuela as well as Lebanon.
Nate Robinson Instagram
As of January of 2022, the former NBA point guard has 2.5 million followers on his Instagram profile. Furthermore, Robinson possesses 941,200 Twitter followers. His pinned tweet is a link to his book, Heart Over Height, which came out back in 2014.
Nate Robinson Boxing
It was announced in July of 2020 that Robinson would be making his professional boxing debut later that year. The bout took place on the undercard of the Mike Tyson vs. Roy Jones Jr. exhibition fight.
Robinson took on social media megastar Jake Paul on November 28th. Unfortunately for him, he succumbed to Paul via second-round knockout. TMZ reported that he made over $2 million for that match.
Personal Life
Robinson and his high school sweetheart Sheena Felitz had remained together for many years. The couple has three children together, by the names of Nyale, Nahmier, and Nayvi. However, it doesn't seem like they are together at this time. The ball player has one additional child.
Interestingly, Robinson's father, Jacque Robinson, played football at Washington, earning MVP honors in both the 1982 Rose Bowl and the 1985 Orange Bowl. He was then drafted by the BUffalo Bill and played one season with the Philadelphia Eagles before retiring.
Nate Robinson News