Israel Adesanya Net Worth: How Rich Is the UFC Champion in 2022?
"Stylebender" is a Nigerian-born mixed martial artist who is best known for being a dominant middleweight champion in the UFC. The Israel Adesanya net worth figure is roughly $5 million as of 2022.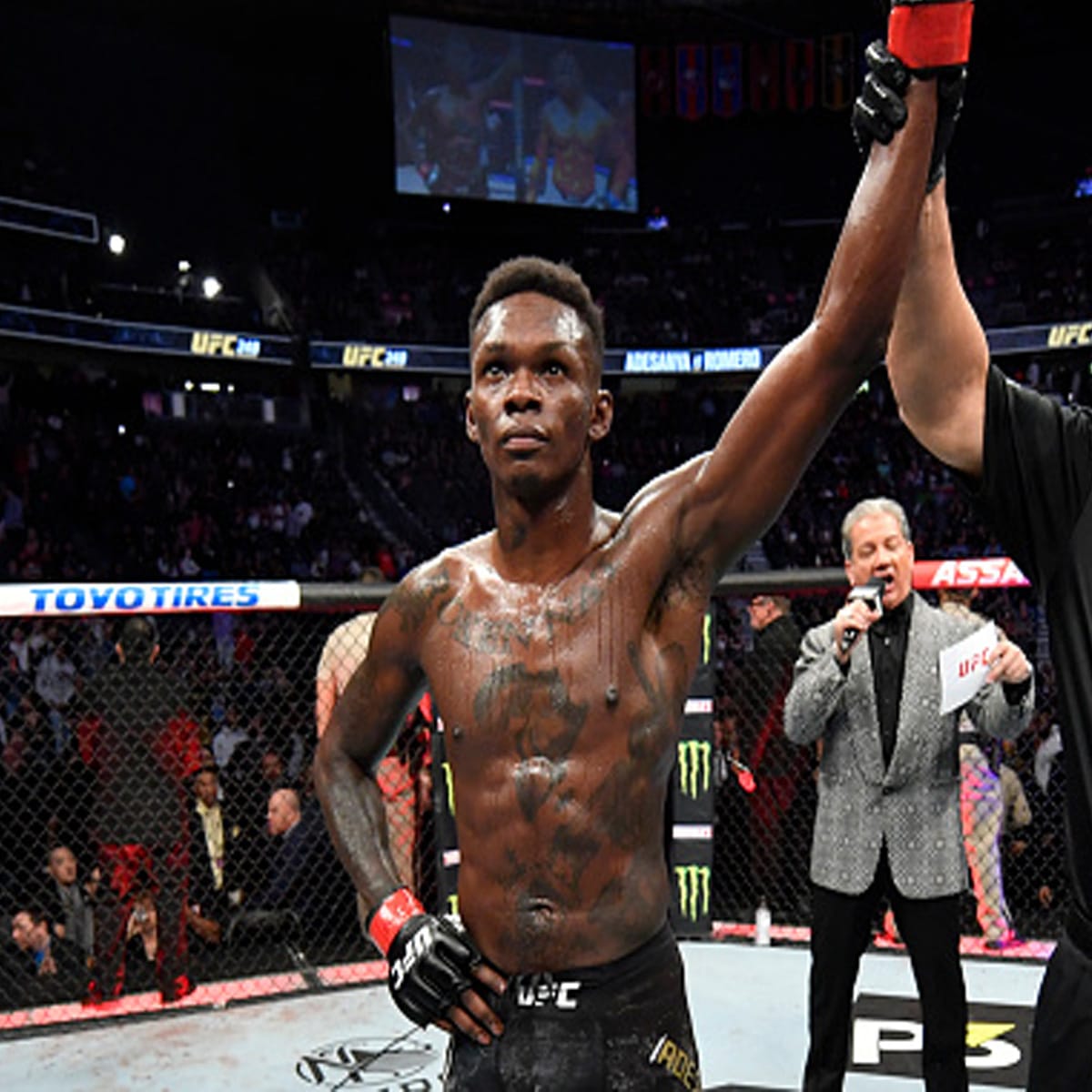 Early Life
| | |
| --- | --- |
| Full Name | Israel Mobolaji Temitayo Odunayo Oluwafemi Owolabi Adesanya |
| Birth Date / Age | July 22, 1989 / 32 Years Old |
| Birth Place | Lagos, Nigeria |
| Source of Wealth | Mixed Martial Arts |
| Relationship Status | Single |
| Height | 6 ft. 4 in. / 1.93 m. |
| Net Worth | $5 Million |
Israel Adesanya was born in July of 1989 in Lagos, Nigeria to parents Oluwafemi and Taiwo. His father is an accountant, while his mother works as a nurse.
He is the eldest of five children. His two brothers are named Samuel and David, whereas his sister's names are Deborah and Bolu.
Adesanya is well educated, having attended Chrisland School, Opebi before enrolling at the Rotorua Boys' High School in New Zealand. Afterward, he went to the Universal College of Learning in Whanganui to study Computer Design.
However, he later left school to pursue a career in kickboxing. Adesanya went on to amass an amateur record of 32-0 prior to turning pro and fighting in China.
At the age of 21, he moved to Auckland, New Zealand, and began training mixed martial arts at the City Kickboxing gym under coach Eugene Bareman.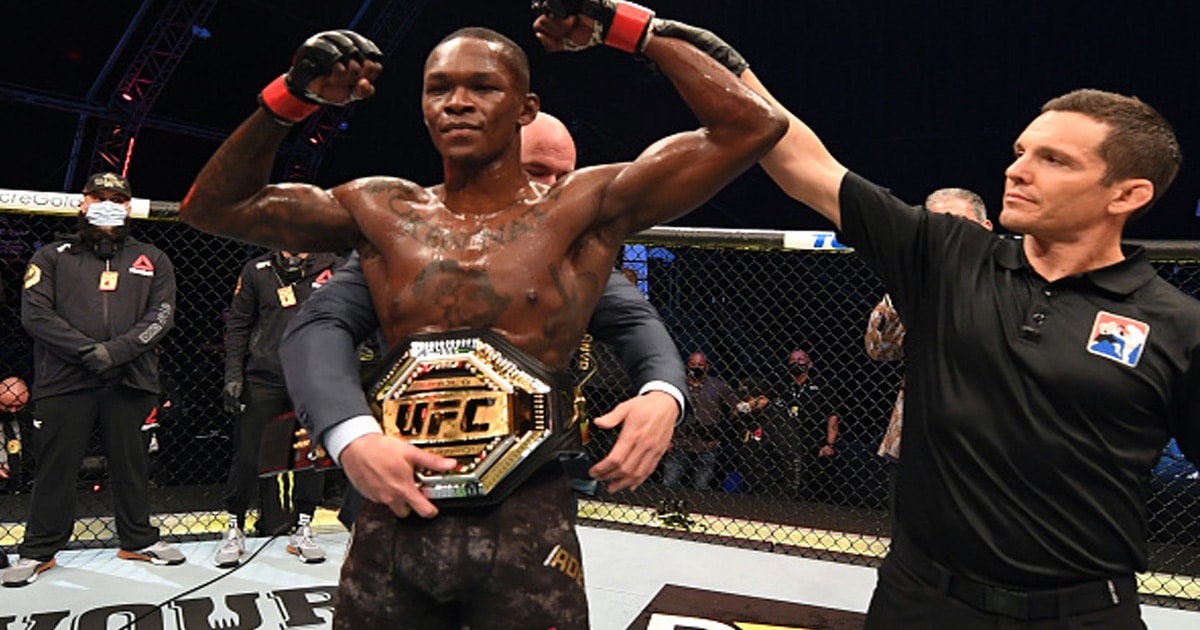 Israel Adesanya Net Worth and Career
From 2010 to 2017, "Stylebender" tallied an incredible pro kickboxing record of 75-5. Then in 2012, he decided to transition over to MMA, where he hasn't looked back. By now, he is one of the biggest stars in the sport that reaches all sides of the globe.
Adesanya's UFC debut came in 2017 against Rob Wilkinson. He won the bout via second-round TKO, earning a total of $153,500 after adding his show bonus, along with his win/performance bonuses, and his Reebok sponsorship.
He would fight and win three more times before headlining his first event. In those three bouts, Adesanya made an estimated $447,000 for his efforts.
The current middleweight champ fought and defeated legend Anderson Silva in February 2019. Then, he started making the big bucks, which has been the case ever since.
Between April 2019 and February 2022, Adesanya has headlined seven pay-per-view cards. In those fights, he has gone 6-1, making an estimated total of $3.77 million.
As far as sponsorship deals are concerned, Izzy has done quite well for himself. He currently owns endorsements from brands like Puma, Engage, Peak Milk, as well as Reebok. He also held one from BMW, but that has been nullified.
Israel Adesanya Instagram and Twitter
The MMA superstar has accumulated quite the fanbase on his active social media accounts. For starters, he currently possesses 5.9 million followers on his Instagram. To go along with that, Adesanya has 1.1 million Twitter followers and 696,000 YouTube subscribers.
Personal Life
Izzy has several passions outside of mixed martial arts. First, he is an avid fan of anime, even stating he would like to one day start an anime production company after his fighting career.
Actually, his nickname "The Last Stylebender", derives from the show Avatar: The Last Airbender.
Moreover, he is quite the dancer, which he has displayed on his walks to the octagon. In New Zealand, Adesanya would partake in numerous dancing competitions.
Believe it or not, Israel was bullied and picked one throughout his years in school. Now, he attributes the mistreatment he experienced to his decision to pursue martial arts later in life.
One last additional fact about the middleweight champ is that he is multilingual. He is fluent in Yoruba, Nigerian Pidgin, and of course English.
Israel Adesanya Net Worth
The Israel Adesanya net worth figure of $5 million has been amassed in a very short period of time. In just over four years, "Stylebender" has made millions being one of the faces of the UFC.
Not only that, but he knows how to brand and promote himself to draw more pay-per-view buys. In all, the 32-year-old isn't Conor McGregor, but he's the next closest thing as of now.
Israel Adesanya