Nick Diaz Net Worth: How Rich Is the UFC Fighter in 2022?
Diaz is an American professional mixed martial artist known for competing in the UFC middleweight division. The Nick Diaz net worth figure is roughly $3 million as of 2022.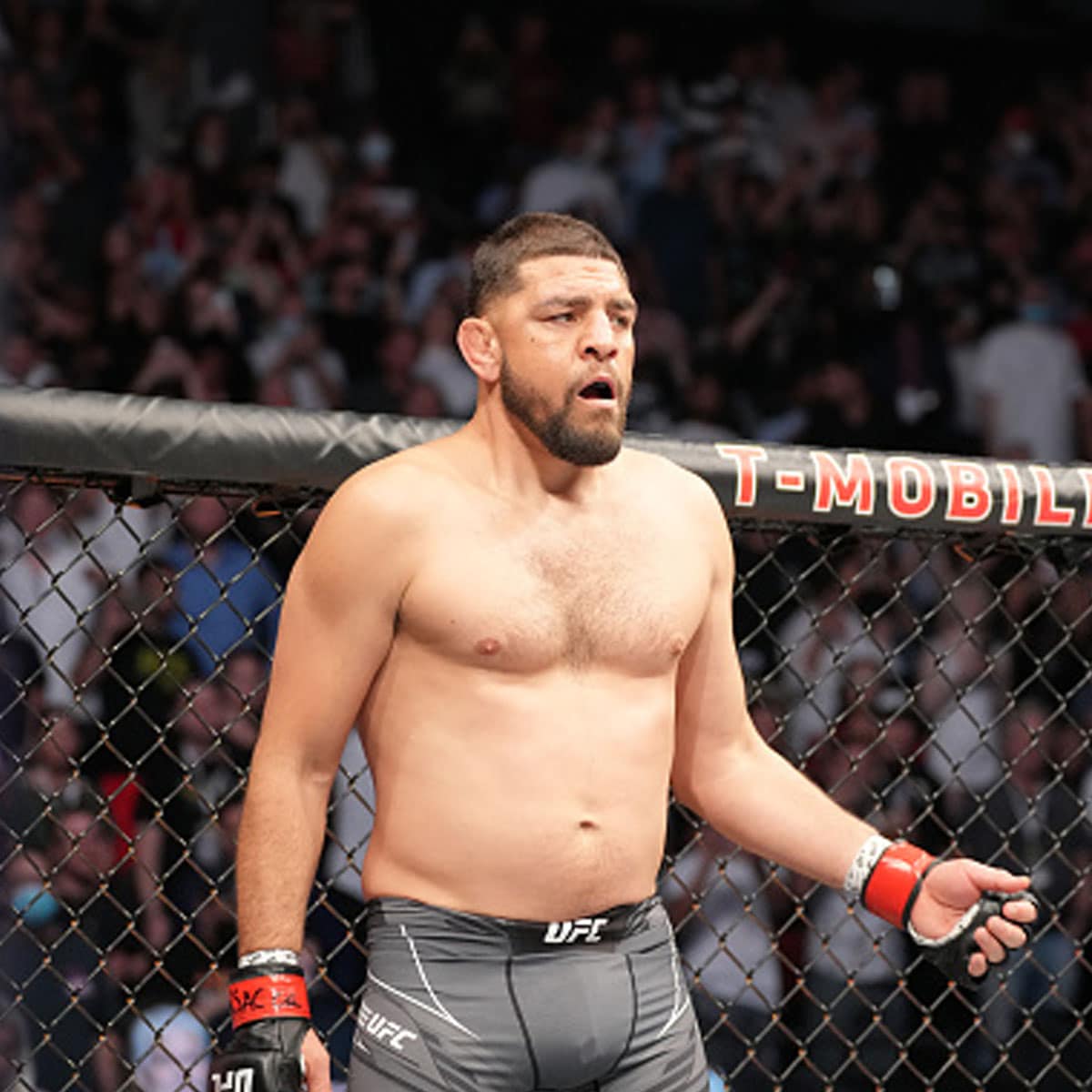 Early LIfe and Bio
| | |
| --- | --- |
| Full Name | Nickolas Robert Diaz |
| Birth Date / Age | August 2, 1983 / 38 Years Old |
| Birth Place | Stockton, California, USA |
| Source of Wealth | Mixed Martial Arts |
| Relationship Status | Single |
| Height | 6 ft. 1 in. / 185 cm. |
| Net Worth | $3 Million |
Nickolas Robert Diaz was born in August of 1983 in Stockton, California. His mother's name is Melissa while his father's identity is unknown. Meanwhile, he has a younger brother named Natha, who also fights in the UFC, and a younger sister named Nina.
Diaz began training in karate and aikido at an early age and started entering wrestling tournaments as a teenager. He attended Tokay High School for one year before dropping out.
At around the age of 16, Diaz began training Sambo under Bulgarian National Sambo Champion Valeri Ignatov as well as under Steve Heath at the Animal House gym.
In 2007, he was promoted to black belt in Brazilian jiu-jitsu by the renowned Cesar Gracie.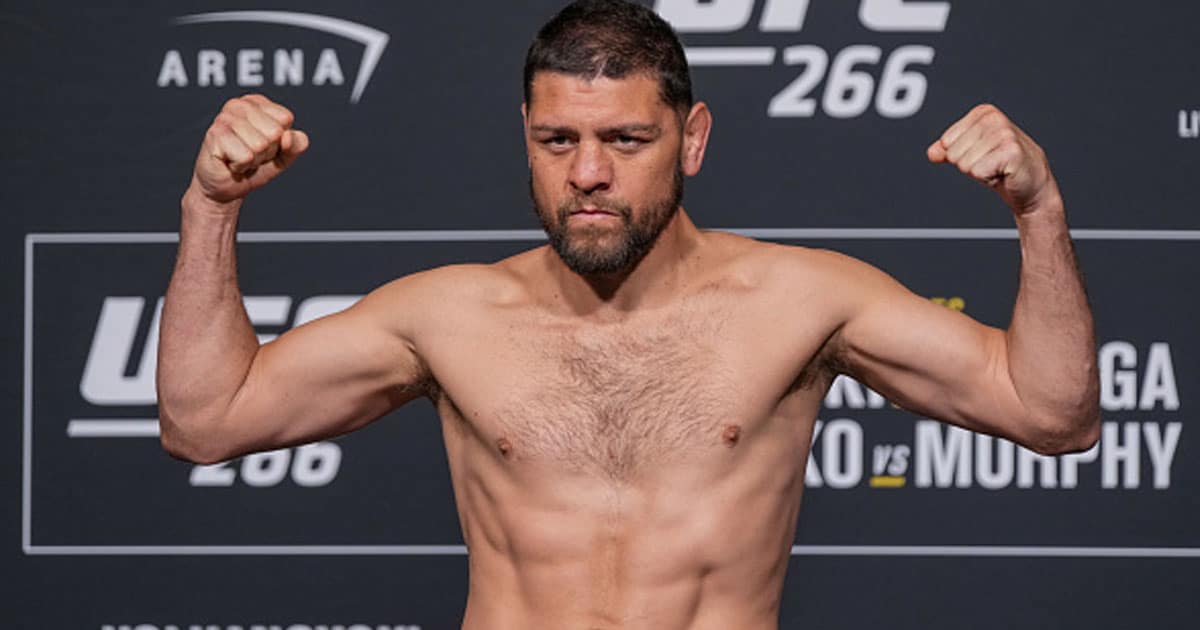 Nick Diaz Net Worth and Career
Diaz submitted Jeremy Jackson in the third round of his UFC debut at UFC 44: Undisputed in 2003. Since then, the Cali native has made 15 octagon appearances with a 7-7 record with one no contest.
Over the course of his tenure, Diaz roughly $2.3 million in fight purses as per The Sports Daily.
His biggest payday came on his most recent outing against Robbie Lawler at UFC 266. For his losing effort, Diaz took home $566 thousand.
Diaz's biggest victories came against the likes of Robbie Lawler, Frank Shamrock, Paul Daley, and BJ Penn. He is a fan favorite due to his chaotic fighting style and personality.
Unfortunately, a five-year ban deprived Diaz of much of his fighting prime. The suspension was the result of a positive marijuana test.
The fighter has released two of his own products, Nick Diaz Energy and Nick Diaz Recovery.
Nick Diaz Instagram and Twitter
Currently, the UFC middleweight possesses 1.7 million Instagram followers. To go along with that, Diaz has another 680 thousand followers on his Twitter account as of June 2022.
Personal Life
Nowadays, Diaz is teaching Brazilian jiu-jitsu with his brother Nate in Lodi, California.
As most fans already know, Nick and his brother Nate are avid cannabis supporters. Also interesting, they are both long-time vegans.
In 2013, Diaz appeared in the feature-length documentary called Fight Life. The film details the lives of mixed martial artists outside of the cage. Impressively, the film won the Best Documentary Award at the United Film Festival.
Nick Diaz Net Worth
The Nick Diaz net worth figure of $3 million has been amassed largely since entering the UFC in 2003. Over that span, the mixed martial artist has earned most of his income by way of fight purses. The rest of his worth comes from endorsements and his own products.
Nick Diaz FAQ
How old is Nick Diaz?

The UFC fighter celebrates his birthday every year on August 2nd. Being born in 1983, Diaz will be 39 years old in the summer of 2022.
What time is Nick Diaz fighting?

As of June 2022, Diaz doesn't have an upcoming fight scheduled. However, it appears as though he wishes to get in the octagon once more.
Nick Diaz News