Rhett Mclaughlin Net Worth: How Rich Is the YouTuber in 2022?
Mclaughlin is an American content creator who is best known for co-creating and co-hosting the YouTube series Good Mythical Morning with Charles Lincoln "Link" Neal III. The Rhett Mclaughlin net worth figure is $25 million as of 2022.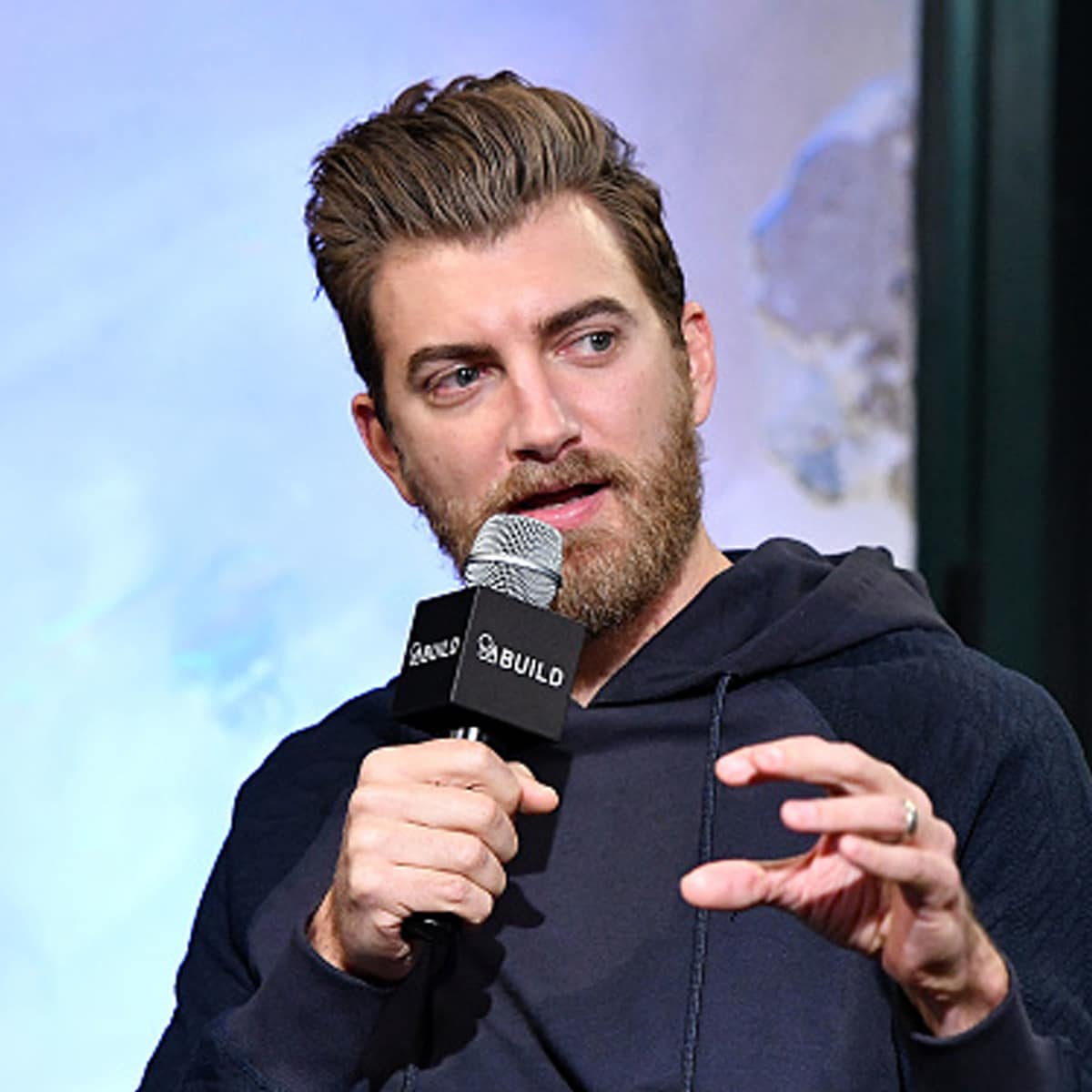 Early Life and Bio
| | |
| --- | --- |
| Full Name | Rhett James McLaughlin |
| Birth Date / Age | October 11, 1977 / 44 Years Old |
| Birth Place | Macon, Georgia, USA |
| Source of Wealth | YouTube / Comedy |
| Relationship Status | Married To Jessica McLaughlin (née Lane) |
| Height | 6 ft. 7 in. / 201 cm. |
| Net Worth | $25 Million |
Rhett James Mclaughlin was born in October of 1977 in Macon, Georgia to parents Jim and Diane. His father worked as a law professor at Campbell University. Sadly, Rhett's mother passed away due to a heart attack.
The GMM star has a brother named Cole who is three years his elder. The family moved out to Thousand Oaks, California when Rhett was three years old. After a few years, they returned east, settling in Buies Creek, North Carolina.
Interestingly, Rhett met his running mate Link in September 1984 at Buies Creek Elementary School. While attending Harnett Central High School, the two wrote a screenplay entitled Gutless Wonders.
Rhett enrolled at North Carolina State University where he studied civil engineering. He went on to graduate magna cum laude in December 2000.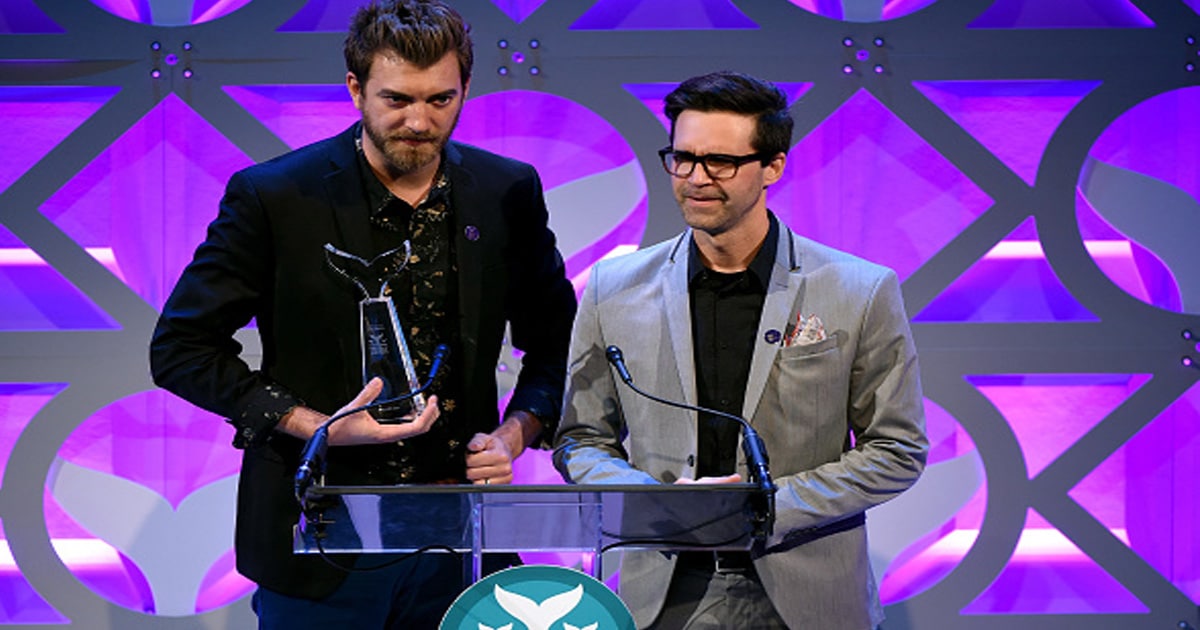 Rhett Mclaughlin Net Worth
In January 2011, Rhett and Link launched their YouTube morning talk show called Good Morning Chia Lincoln while still living in North Carolina. Fast forward a little over a decade later and the channel has 17.5 million subscribers.
Remarkably, the duo released their 1000th episode in October 2016. As of 2022, the channel has amassed roughly 7.7 billion total views.
At some point along the line, they launched their own production company called Mythical Entertainment. Under that banner, they have GMM, Good Mythical More, a cooking show named Mythical Kitchen, two podcasts, a merchandising arm, and a fan club.
Reportedly, the Good Mythical Morning channel receives an average of 1.39 million views every day. Furthermore, they are estimated to be earning around $5 million per year just from YouTube ad revenue.
Incredibly, GMM is currently on their 21st season and they have unloaded upwards of 2,000 videos. Most of which surpass the 1 million view mark.
In addition to their video content, Rhett and Link profit immensely off of their merchandise line through their website. It's also known that they reached an endorsement deal with Wix.com.
Another big moneymaker for Rhett has been touring. Rhett and Link have been "live in concert" consistently over the past several years.
Rhett Mclaughlin Instagram and Twitter
Currently, Rhett possesses 1.3 million Instagram followers. To go along with that, the entertainer has 700,000 followers on his Twitter account. Additionally, GMM has its own TikTok which has 3.2 million fans and 44.1 million likes.
Personal Life
Rhett married his love Jessica "Jessie" Lane back in 2001 and the couple is still going strong. They have two sons together by the names of Locke and Shepherd.
In case you were wondering, Link has a wife named Christy and the couple has one child together, a son named Lando James.
Rhett Mclaughlin Net Worth
The Rhett Mclaughlin net worth figure of $25 million has been amassed over the past 11 to 12 years. Co-hosting the Good Mythical Morning show on YouTube has yielded him his fortune. Moreover, they don't appear to be slowing down anytime soon.
Recently, they upstarted a YouTube Premium series called Rhett and Link's Buddy System, a podcast called Ear Biscuits, as well as publishing a novel titled The Lost Causes of Bleak Creek.
Rhett Mclaughlin FAQ
How tall is Rhett Mclaughlin?

Remarkably, Rhett is listed as standing approximately six-foot-seven-inches. Comparatively, his show mate Link is listed as being six-foot even.
Where does Rhett Mclaughlin live?

Originally from the east coast, the YouTube duo moved out to Los Angeles to further pursue their careers. Recently, they both purchased multi-million dollar homes in La Crescenta-Montrose.
How old is Rhett Mclaughlin?

Rhett celebrates his birthday every year on October 11th. Being born in 1977, the entertainer will be 45 years old this fall.
Rhett Mclaughlin News
An error has occurred, which probably means the feed is down. Try again later.