Pop Smoke Net Worth, Lyrics, Son, and Birthday
Pop Smoke is an American rapper and songwriter who is best known for his prowess within the Brooklyn drill scene. Tragically, he was shot and killed at the age of 20 in Los Angeles. Pop Smoke net worth is an estimated $2 million as of 2022.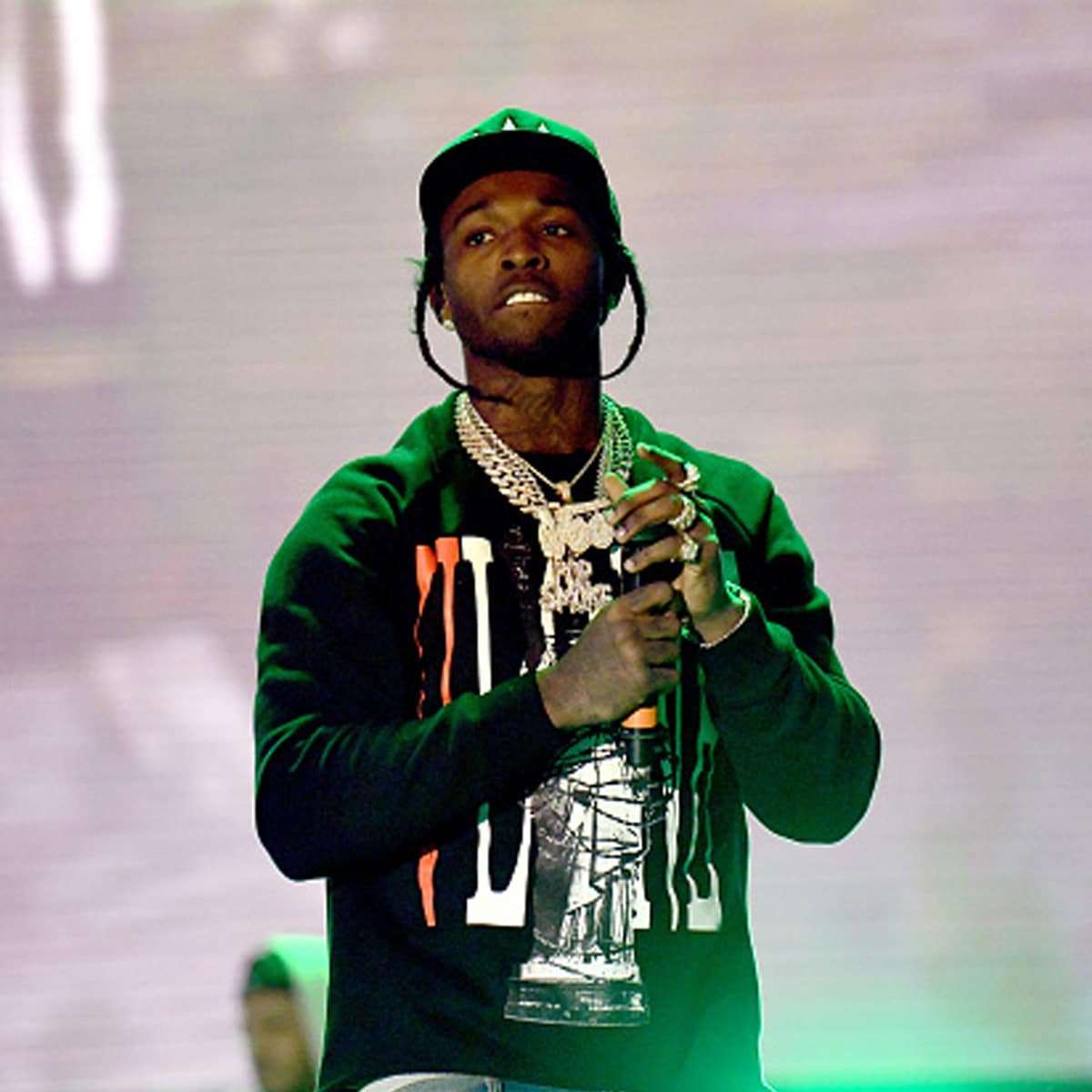 Early Life
| | |
| --- | --- |
| Full Name | Bashar Barakah Jackson |
| Birth Date / Death Date | July 20, 1999 / February 19, 2020 |
| Birth Place | Canarsie, Brooklyn, New York |
| Source of Wealth | Rapping |
| Relationship Status | N/A |
| Height | 5 ft. 5 in. / 1.65 cm. |
| Net Worth | $2 Million |
Bashar Barakah Jackson was born in July of 1999 in Canarsie, Brooklyn to parents Greg and Audrey. Meanwhile, he has an older brother by the name of Obasi, who is a singer with a YouTube channel of his own.
Pop's father is of Panamanian descent, while his mother is Jamaican. The rapper grew up in the residential neighborhood of Canarsie. While there, he attended nine different schools and even played the African drums at his local church.
Unfortunately, Pop was expelled from the eigth grade for brinign a gun to school and as a result, he spent two years on house arrest. Afterward, he relocated to Philadelphia where he enrolled in the Rocktop Academy.
However, he soon returned to the streets after leaving school following being diagnosed with a heart mumur.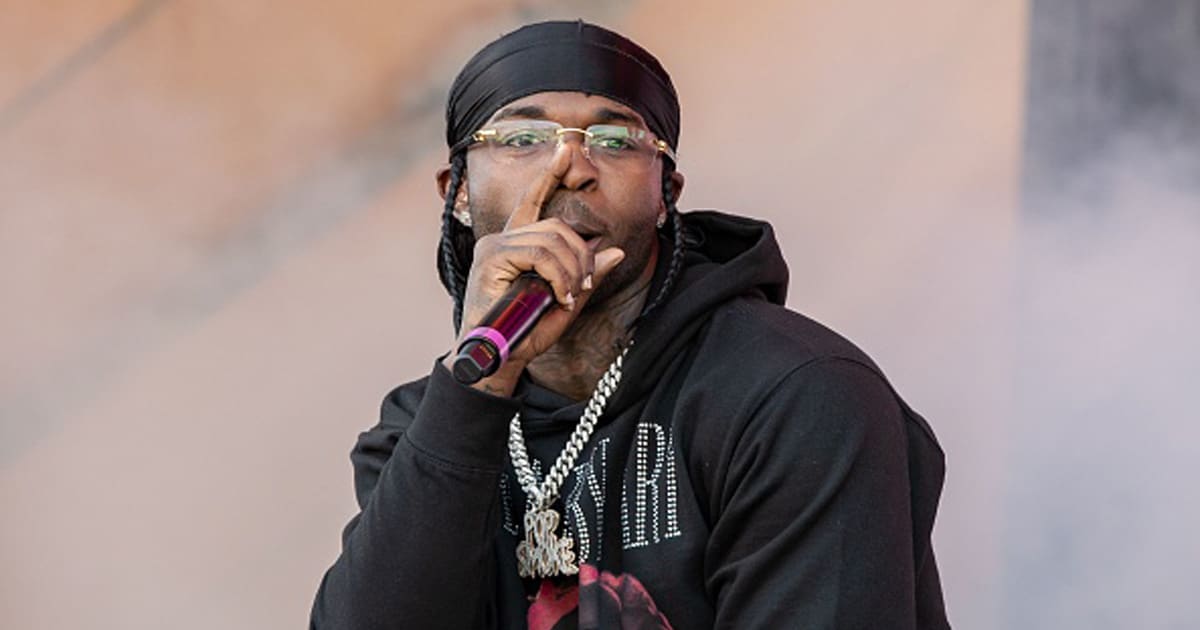 Pop Smoke Net Worth and Career
Pop first started dabbling in rap in 2018 during a visit to a Brooklyn recording studio with Jay Gwuaop. It took him just about two years to become one of the more prominent voices in hip hop out of the New York bouroughs.
Interstingly, the rap moniker Pop Smoke came from a combination of a name given to him by his Panamanian grandmother (Poppa), and a nickname from childhood friends (Smocco Guwop).
In April of 2019, Pop inked deals with Victor Victor Worldwide as well as Republic Records. Shortly after that, he dropped his breakout single titled Welcome to the Party. Commercial remixes by Nicki Minaj and Skepta followed.
Smoke's first officail mixtape called Meet the Woo came out in July of 2019. The project became his first appearnce on the Billboard charts.
Then, his follow-up tape really made waves, both in the states and internationally. Meet the Woo 2 featured high-profile features from artists like Lil Tjay, A Boogie Wit Da Hoodie, Fivio Foreign, amongst others.
As of 2022, Pop is still receiving 24.9 million monthly listeners just on Spotify. Moreover, the artist has 3.8 million followers on Instagram, to accompany his 277,500 Twitter followers. Also notable, Pop has 7.1 million subscribers on his YouTube channel.
Sadly, the rapper wasn't able to do much touring to promote his celebrated mixtapes. Yet, he did perform at several locations within the United States along with appearing at a handful of music festivals.
Pop was had a pretty strong following on TikTok as well. As of today, he has 3.3 million fans and 18.7 million likes. He would often announce music release dates on that platform.
Pop Smoke Lyrics
A'int nobody ever gave me shit

With this big chip, I had to get paid

And it's 10k to go on stage

And you know the treesh gettin' laid

Pop Smoke — "Welcome to the party"
Pop Smoke Son
After the rapper's untimely death, it was revealed that he left a baby boy behind. His son's name is reportedly Noah. All the while, the boy's mother is said to be Jakeilah Ortiz, who attended Pop's funeral at Green-Wood Cemetary in Brooklyn.
Death
While renting a house in the Hollywood Hills, five men broke in targeting Pop Smoke. After getting into the house through a second-story balcony, the men found and shot the rapper three times. A few hours later, Pop was pronounced dead at 20 years old.
Five months later, the men were arrested. One of the adult suspects was charged with murder with a special circumstance that alleged the killing was committed "during the commission of a robbery and a burglary".
Another adult was charged with attempted murder, while two of the minors involved were charged with murder and robbery in juvenile court.
Pop Smoke Net Worth
Through his music, including his posthumous work, Pop Smoke net worth climbed to roughly $2 million as of 2022. His work ethic was praised by his peers and recognized by the genre's greats. Most notably, 50 Cent, who produced his posthumous album titled Shoot for the Stars, Aim for the Moon.
Pop Smoke News