The Game Net Worth: How Rich Is the Rapper in 2022?
Game is an American rapper known for his extensive music catalog which includes the classic hip-hop album, The Documentary. The Game net worth figure is about $25 million as of 2022.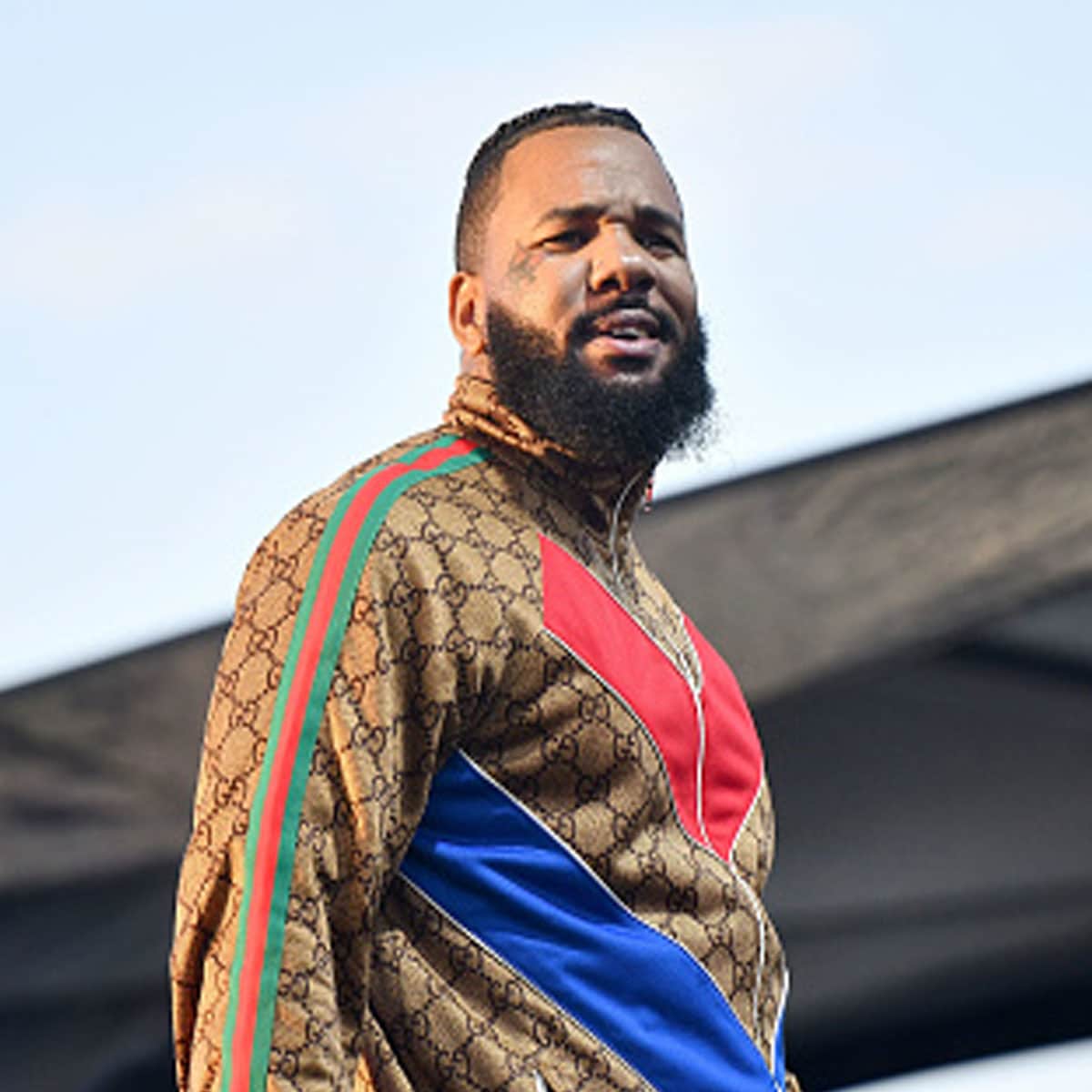 Early Life and Bio
| | |
| --- | --- |
| Full Name | Jayceon Terrell Taylor  |
| Birth Date / Age | November 29, 1979 / 42 Years Old |
| Birth Place | Compton, California, USA |
| Source of Wealth | Rapping |
| Relationship Status | Single |
| Height | 6 ft. 4 in. / 192 cm. |
| Net Worth | $25 Million |
Jayceon Terrell Taylor was born in November of 1979 in Compton, California to parents George and Lynette Baker. Both his mom and dad were members of the Crips street gang.
Despite growing up in the primarily Crip-controlled neighborhood known as Santana Blocc, Taylor wound up being a member of the Cedar Park Piru Bloods by way of his brother.
The Game has two brothers named George III, a.k.a. the rapper Big Fase 100 and Jevon, as well as two sisters, Tiasha and Sherani. He and his siblings spent six years in foster care.
After graduating from Compton High School, Taylor attended the community colleges: Antelope Valley College, Harbor Community College, and Cerritos College.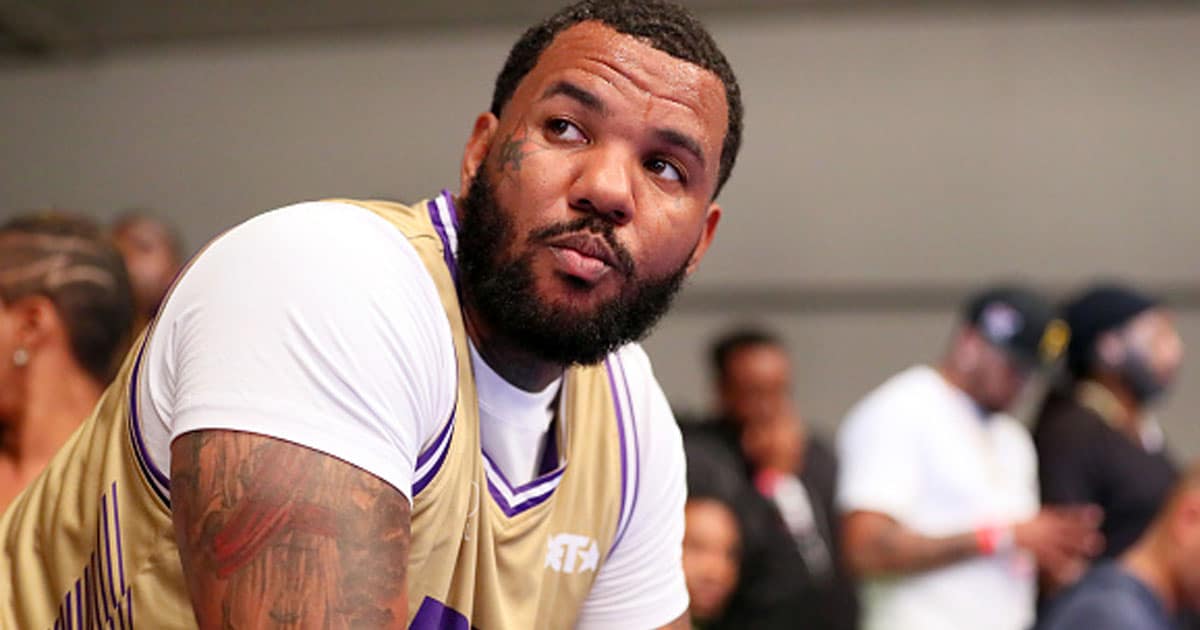 The Game Net Worth and Career
The Game first learned how to rap while recovering from gunshot wounds in late 2001. Then, Dr. Dre signed him to his Aftermath Entertainment label in 2003. Eventually, Game dropped his debut album titled The Documentary, which took the rap game by storm.
Led by singles Westside Story, Hate It or Love It, How We Do, and Dreams, Game's debut LP went on to sell over five million copies inside the United States.
Overall, Game has released nine studio albums and is set to release his 10th in the summer of 2022. His catalog has made for several highly profitable tours throughout the years also.
The Game is still receiving 10.4 million monthly listeners to this day on Spotify alone.
As far as other ventures are concerned, the rapper once partnered with 310 Motoring to create his own shoe called The Hurricanes. Additionally, he launched his own marijuana brand too.
Lastly, Game founded an independent label called Blood Money Entertainment in December 2012. The roster of artists includes Dubb and Skeme.
The Game Instagram and Twitter
Currently, the rapper possesses an impressive 12.7 million Instagram followers. To go along with that, The Game has another 1.1 million followers on his Twitter account as of June 2022.
Personal Life
Originally, Game was engaged to actress and model Valeisha Butterfield, who is actually the daughter of U.S. Congressman G. K. Butterfield. However, the couple called off the wedding in June 2006.
Eventually, the rapper started dating Tiffney Cambridge. The couple starred in a reality television show on VH1 called Marrying the Game. Their relationship lasted eight years, but they never officially married.
Lastly, Game has two sons named Harlem and King, as well as a daughter, California Dream.
The Game Net Worth
The Game net worth figure of $25 million has been amassed since The Documentary album dropped in 2003. Since then, Game has released several commercially successful LPs, in addition to venturing on tours, and delving into the world of business in recent years.
The Game FAQ
How old is The Game?

The lyricist celebrates his birthday every year on November 29th. Being born in 1979, The Game will be 43 years old in the winter of 2022.
Where is The Game from?

The Game was born and raised in the Los Angeles city of Compton. Other rappers born in Compton include Kendrick Lamar, Dr. Dre, YG< Eazy-E, and many others.
The Game News