Future Net Worth: How Rich is the Rapper in 2022?
Future is an American rapper, singer, and songwriter who is best known for being one of the most influential figures in trap music during the 2010s. He's accustomed to seeing his tracks and albums atop the charts. As of 2022, Future net worth is estimated to be around $40 million.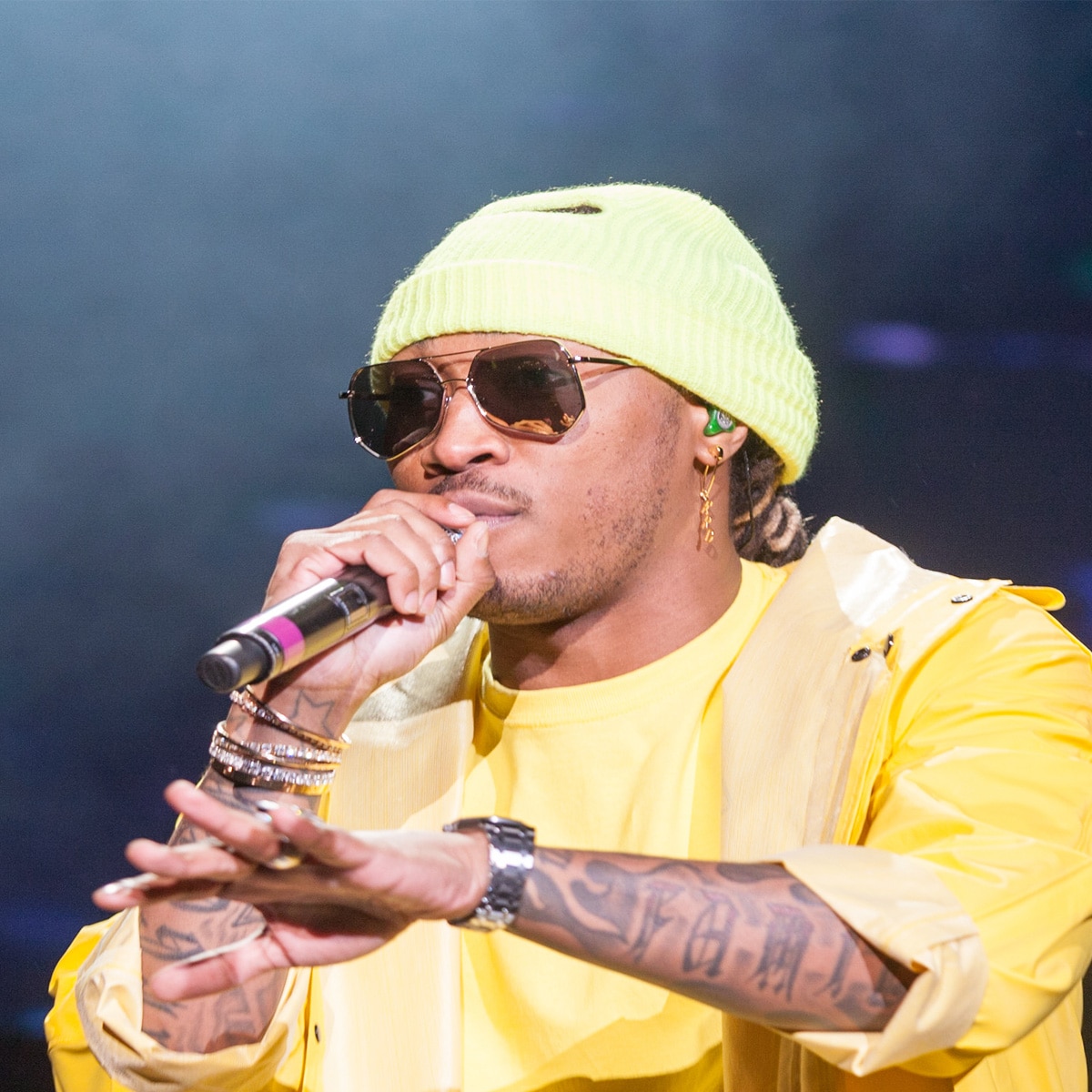 Rapper Future Net Worth
Future has been charting as an artist dating all the way back to 2011. Currently, the rapper is still one of the most-streamed rappers on the planet, receiving 33.2 million monthly listeners on Spotify.
Moreover, his YouTube channel has over 11 million subscribers and he normally charges around $40,000 per feature. Future's income is also bolstered by several high-profile endorsement deals with brands like Nike, Reebok, Rolex, and Dope.
Of course, the bulk of Future's money comes through the success of his music. As of today, the rapper has had seven albums land at number one on the Billboard charts. Through eight studio solo projects, Future has moved upwards of seven million units. That doesn't even include his collaborative projects. Future has also been on five different tours since 2015.
How much is the rapper Future worth really?

Future's net worth has actually increased in recent years. In 2021, his worth elevated to the $40 million figure. The year prior his worth was at $38 million and the year before that it was $36 million. The 37-year-old makes somewhere around $23 million per year.
| | |
| --- | --- |
| Full Name | Nayvadius DeMun Wilburn |
| Birth Date | November 20, 1983 |
| Birth Place | Atlanta, Georgia |
| Profession | Rapper / Singer / Songwriter |
| Marital Status | Not Married |
| Net Worth | $40 Million |
Early Life
Future was born on November 20, 1983, in Atlanta, Georgia to his mother Stephanie Jester, and his father whose name is not known publicly. As far as we know, Future has one brother named Rocko, who also raps.
The rapper attended Columbia High School in Decatur, Georgia. Believe it or not, he's actually a first cousin of Atlanta hip-hop mogul Rico Wade.
Where is the rapper Future from?

By now most people are aware that Future grew up in the Atlanta area. Yet, he specifically grew up in the Kirkwood neighborhood of the city, a part of town hit hard by the crack epidemic.

He grew up in what's been called "a family of hustlers". His father abandoned the family when he was young, forcing his mother to raise him along with the help of his aunts and uncles.
Interestingly, Future's mother runs multiple businesses and nonprofits. She oversees a real estate company as well as her son's The FreeWishes Foundation. Her work earned her the 2019 Good Samaritan Pink Award.
Future's Career
Early on, Future was encouraged to sharpen his rhyming skills by his cousin Rico. The rapper joined the group The Dungeon Family and signed to A1 Recordings. Then, Future gained popularity in 2010-11 after dropping his mixtapes 1000, Dirty Sprite, and True Story.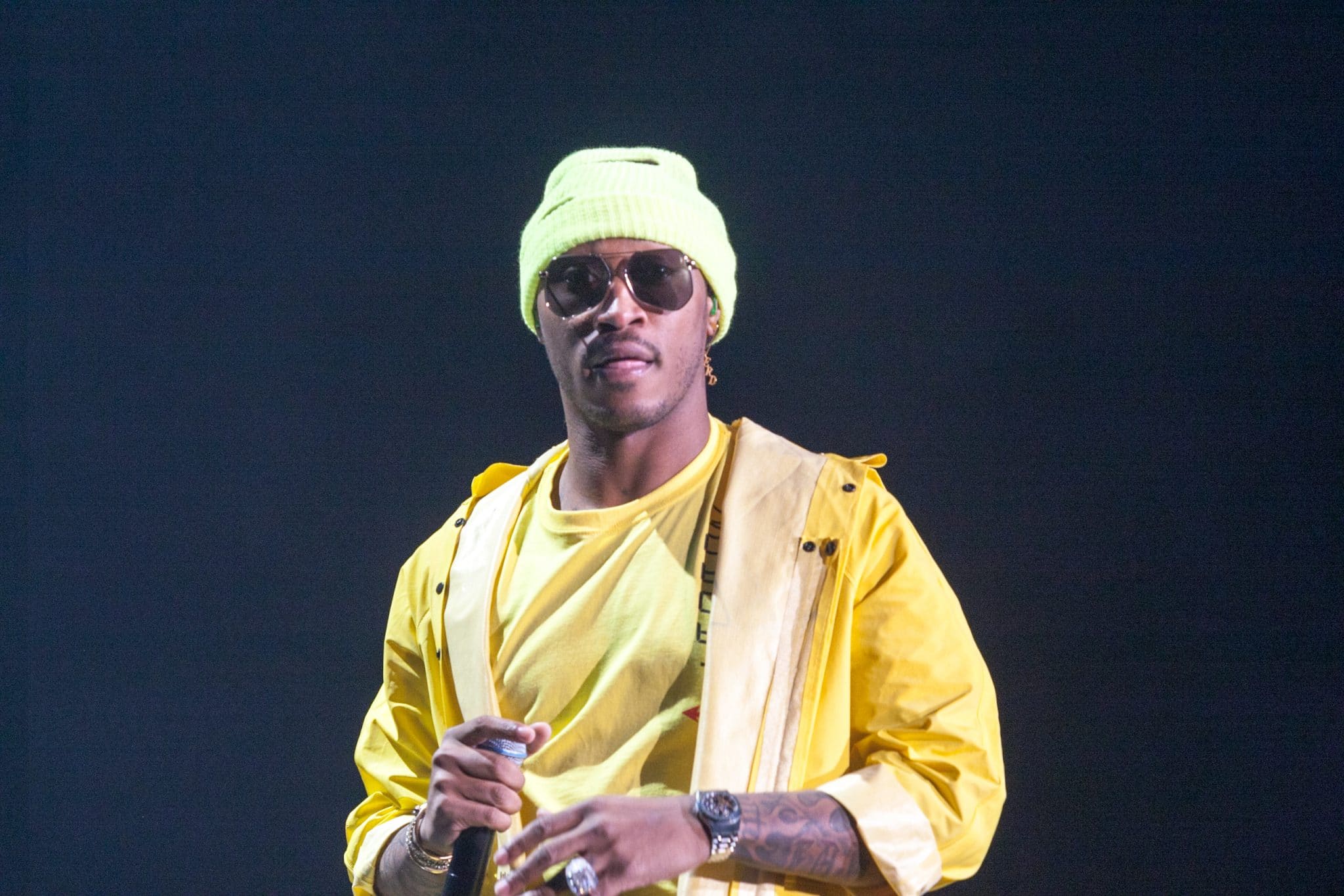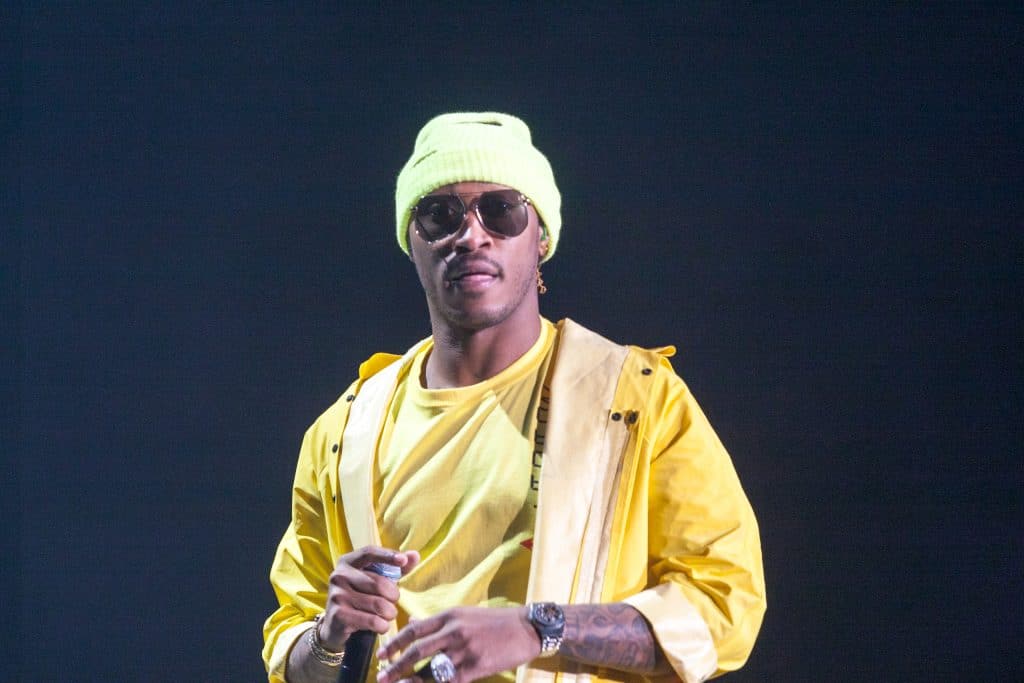 After signing with Epic Records in 2011, Future dropped another mixtape entitled Streetz Calling, continuing to mold his sound. One more mixtape, Astronaut Status, followed before Future's debut studio album Pluto in 2012. The album and its deluxe version Pluto 3D received positive reviews.
His second studio album, Honest, was packed with massive guest appearances like Pusha T, Pharrell, Kanye West, Drake, and others. Moreover, it set up the release of one of his most popular projects.
Future DS2 Album
No rapper in the game had a bigger 2015 than Future who dropped two solo mixtapes, one collab tape, and a studio album. Mixtapes Beast Mode and 56 Nights preceded his album DS2, the sequel to his breakout mixtape Dirty Sprite.
His collab effort with Drake, What a Time to Be Alive, combined with DS2, gave him two number one albums in the same year. That's something that hadn't been done since Jay-Z accomplished the feat in 2004.
Future 2017-Present
Since 2017, Future has dropped four more studio albums: Future, Hndrxx, Future Hndrxx Presents: The Wizrd, and High Off Life. In addition to that, he released an EP as well as collab mixtapes with Juice Wrld and Lil Uzi Vert. He also appeared on some movie soundtracks.
The auto-tune trap artist is still realizing a lot of success with his music. Now, a decade into the game, the singer has managed to adapt and evolve with current-day sounds while still drawing back to the roots that got him to where he is today.
Personal Life & Children
Born Nayvadius Wilburn, Future actually had his name legally changed to Nayvadius Cash. Notably, he began his music career penning hooks for artists like Ludacris. He's even credited for making most of the melody for Beyonce's Drunk in Love.
As of 2022, the rapper/singer is the father of eight children, each with a different woman. His five sons are named Jakobi (18), Prince (8), Future Zahir (6), Hendrix (>3), and Kash. Meanwhile, his daughter's names are Londyn (12), Paris, and Reign (2).
The rapper was engaged to singer Ciara for a brief period before the two separated following infidelity accusations on behalf of the artist. Not only that, but Future also dated Lori Harvey for a brief stint recently.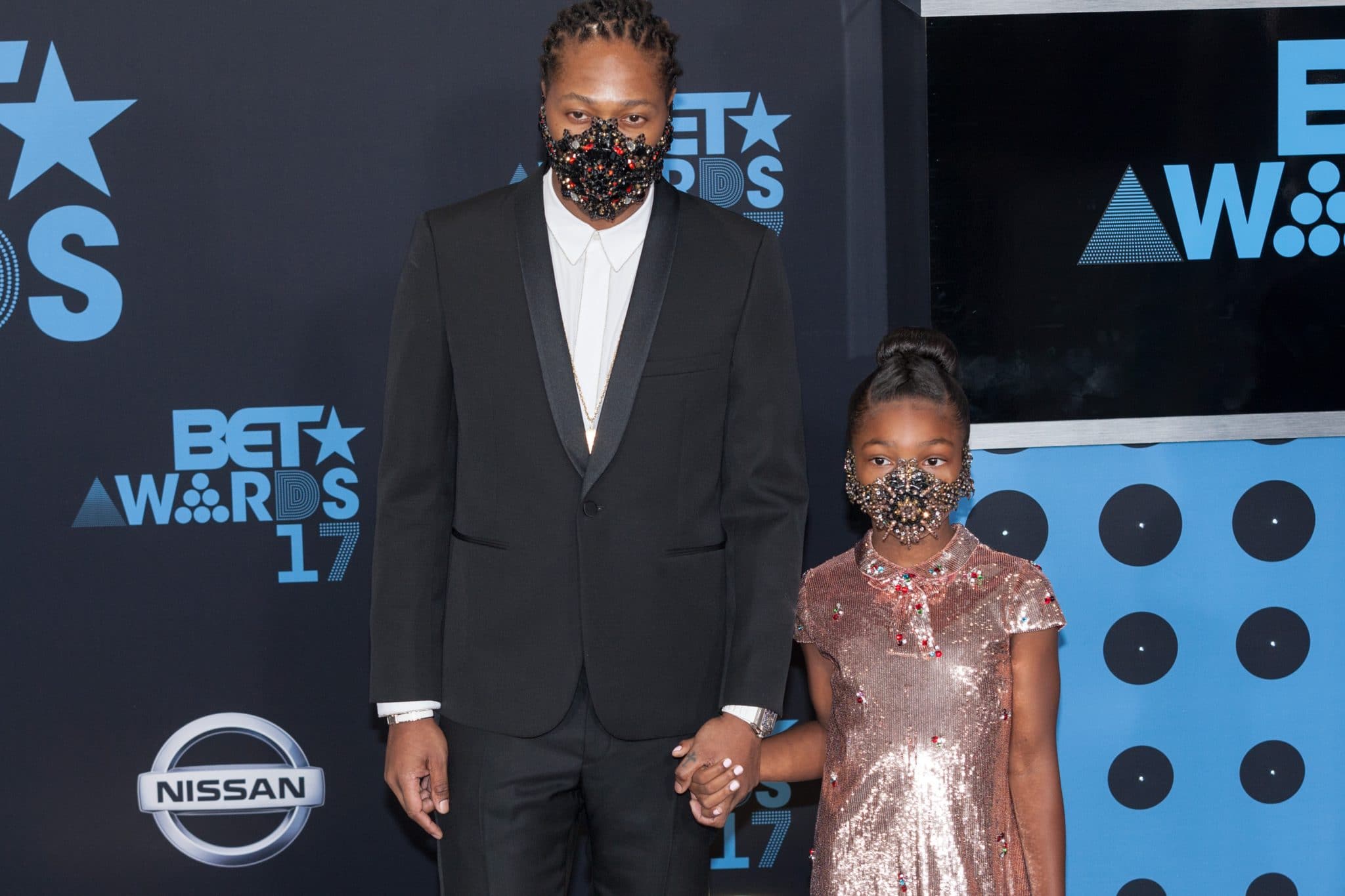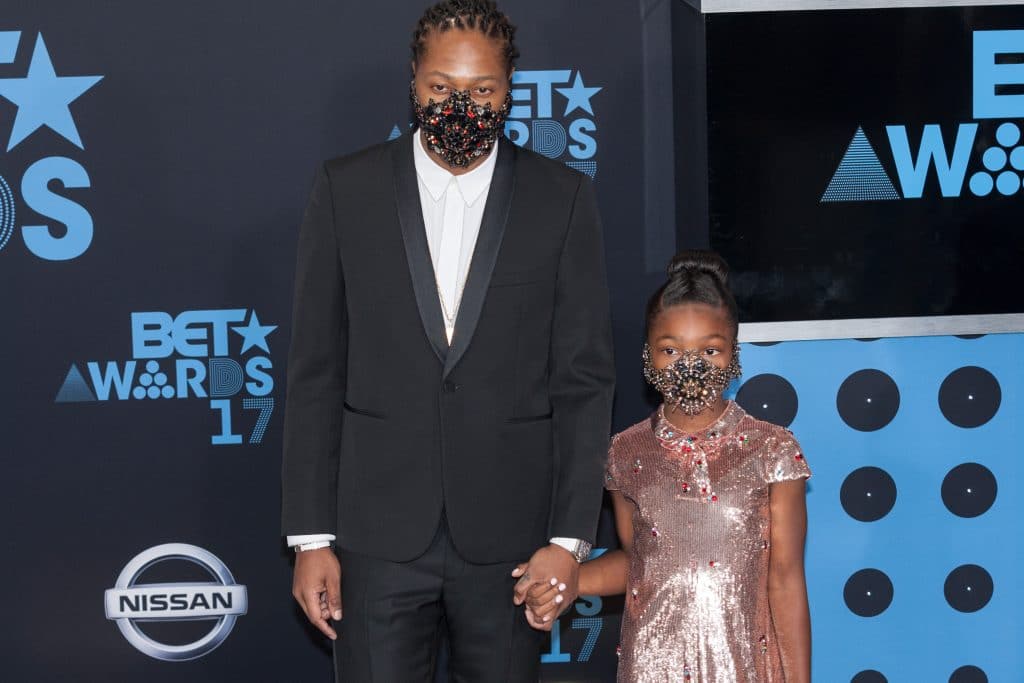 Future News
Travis Scott Debuts New Song With His 'Brother' Future At Audemars Piguet Event  HipHopDX

Metro Boomin Makes Future Rap Over Every Beat He Creates For Him  HipHopDX

5 rappers with the most no. of kids featuring Nick Cannon, Future, and more  PINKVILLA