Coolio Net Worth: How Rich was the Rapper Actually?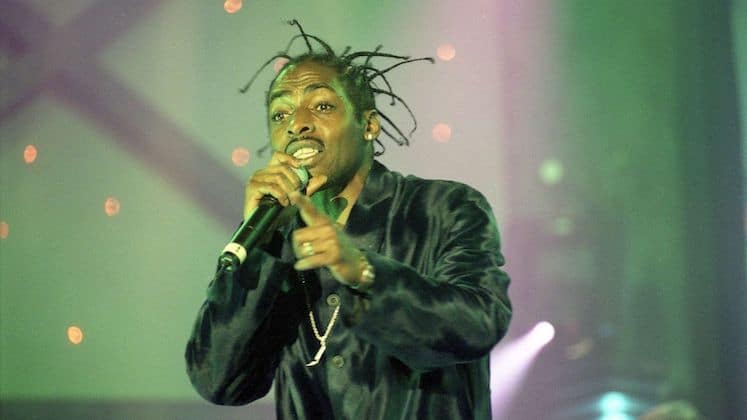 Coolio was an American rapper, actor, and record producer. He was best known for his hit music charts such as Gangsta's Paradise and Fantastic Voyage. Coolio was found dead on the bathroom floor of his friend's house in Los Angeles on September 28. Coolio net worth before his death is estimated to be around $1.5 million.
| | |
| --- | --- |
| Real Name | Artis Leon Ivey Jr. |
| Birthday | August 1, 1963 |
| Birthplace | Monessen, Pennsylvania |
| Profession | Rapper, record producer |
| Ex-wife | Josefa Salinas |
| Net Worth | $1.5 million |
| Died | September 28, 2022 |
Early Life
Coolio was born Artis Leon Ivey Jr. on August 1, 1963, in Monessen, Pennsylvania. He was born to his parents, Jackie Ivey and Artis. His dad used to work as a carpenter and his mom worked as a factory worker. Coolio was two when his father left the family. He was 8 when his mom took him to Compton, California.
Collie never dreamed of becoming a rapper when he was a small kid. Instead, he wanted to join Harvard University. Coolio was a bright student when he was in elementary school. In fact, he was one of the four smartest kids in school. His life changed after he was promoted to seventh grade from fifth. The older kids in school used to bully him a lot.
At the same time, his mother broke up with his stepfather. She started drinking after losing her job. After that, he started roaming with the neighborhood gangs. At that time, he was taken into custody on the accusation of stealing cash money in an armed robbery. He even spent ten months in jail. Around 1985, he became addicted to crack cocaine.
Coolio Net Worth & Career
At the start of his career, he recorded music under the name NuSkool. After a while, he joined the MAAD Circle, whose album was released on the Priority label in 1991. The album sold around 150,000 copies. In 1993, his manager sent 4 songs demo tape to Tommy Boy Records. At first, the record company signed him for a single. After they heard him in the studio, he was signed for a full album. Then, he came up with the album, It Takes a Thief in 1994. The album became a huge hit and went platinum.
Coolio dropped a song titled Gangsta's Paradise in 1995. The song was featured in the movie, Dangerous Minds and became one of the most successful rap songs. It topped the chart in U. S. for all genres in 1995. For the song, he also received a Grammy Award. Coolio released his third solo album, My Soul in 1997. The album included the major hit song, C U When U Get There. Even though it went platinum, the album didn't reach the success of his previous two albums.
Besides his music career, he appeared as one of the contestants in a German talent show, Comeback-Die Grobe Change in 2004. Coolio likewise made an appearance as a housemate on the reality series, Celebrity Big Brother in 2009. The following year, he appeared on the UK reality series, Ultimate Big Brother. On March 5, 2013, he was featured in an episode of the reality show, Wife Swap. Nevertheless, his then-girlfriend parted ways with him after the show was taped.
Personal Life
Coolio was married to Josefa Salinas in 1996. Together, they had six kids. The pair stayed together for four years and separated with a divorce in 2000. Collio was accused by his then-girlfriend of punching her in the face during an argument in 2013. After a while, he was charged with misdemeanor domestic battery.
On September 28, 2022, he was discovered unresponsive on a bathroom floor at his friend's house. He was eventually pronounced dead by the first responders. The initial investigation report revealed that there is no foul play detected on his body. Later, Coolio's manager stated that the rapper might have suffered a heart attack.
Coolio Net Worth
Coolio's personal wealth is estimated to be around $1.5 million before he died on September 28, 2022. Throughout his music career, he has earned six Grammy nominations. Coolio won Grammy for Gangsta's Paradise in 1996. In addition, he has won three MTV Video Music Awards for Gangsta's Paradise.