Kenneth Petty Net Worth: How Rich is Nicki Minaj's Husband?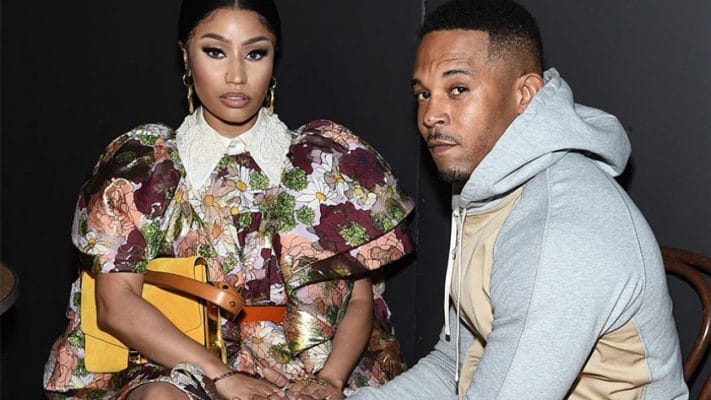 Kenneth Petty is an American music industry professional who is the husband of the famous female rapper Nicki Minaj. As of 2022, Kenneth Petty net worth is estimated to be around $500,000.
| | |
| --- | --- |
| Full Name | Kenneth Petty |
| Birth Date | April 7, 1978 |
| Birth Place | Queens, New York City, United States |
| Profession | Music Industry Professional |
| Relationship Status | Married to Nicki Minaj |
| Net Worth | $500,000 |
Early Life
It is not clear where Petty went to high school but he had dropped out of high school. He met his future wife Nicki Minaj when he was 20 years old while Nicki was 16 years old and studying at the LaGuardia High School in New York City. As a kid growing up, though his real name is Kenneth Petty, he would become known among his friends by the name of Zoo.
Kenneth Petty Net Worth and Career
Petty has been involved in the music industry with him appearing in several of the videos by Nicki Minaj including in the singles called Megatron as well as in Hot Girl Summer. However, it is not clear if Petty is fully focused on the music industry or he has other ventures that he is working on as well.
Petty and Nicki were a couple in their teenage years but went their separate ways as they grew up. At the time, this was one of the real relationships that had meaning for Nicki. Yet, they would get back together in 2018 which Nicki made public through a post on her Instagram. Petty even got a giant tattoo on his neck that was dedicated to his affection towards Nicki.
Furthermore, Nicki even provided some specific details about their relationship by mentioning that they have sexual intercourse up to four times every day. They eventually got married on October 22, 2019, with Nicki mentioning that she may retire to raise a family. Nicki then announced her pregnancy with Petty in 2020 and has a baby boy whose names the couple has chosen not to disclose yet.
Kennety Petty's Personal Life
Petty's life has been overshadowed by the several serious problems that he has had with the law. When he was a teenager, Petty was convicted for attempted rape in 1995. Petty was charged for using a cutting instrument to force a girl into sex. He would also plead guilty to manslaughter charges in 2006 after gunfire led to the death of Lamont Robinson back in 2002. This led to him having to spend a total of seven years in jail though initially he was set to go behind the bars for ten years.
Because of his previous stints in jail, he had been kept on a supervised release program for five years starting in 2013. Today, the New York State has kept him as a level two sex offender. Nicki Minaj has defended Petty by mentioning to her fans in a tweet how he was 16 at the time while the girl who convicted her was 15 and they were in a relationship.
However, many fans criticized this defense by Minaj. In total, Petty has been arrested a total of 12 times in his life. He also reportedly has five children from his previous relationships. His previous girlfriend criticized Petty after their breakup with Petty starting a relationship with Nicki mentioning how she has seen girls chase after rappers but for a guy to chase after a rapper was something she didn't expect at all.
Kenneth Petty Net Worth
As of 2022, Kenneth Petty has an estimated net worth of $500,000. On the other hand, his spouse Nicki Minaj is estimated to be worth $100 million with her having sold more than 100 million albums. Nicki has mentioned that her being a famous rapper with all the fame has not changed the nature of the relationship at all.