Pat Robertson Net Worth: How Rich Is the Evangelist in 2022?
Robertson is an American media mogul, televangelist, political commentator, and former Republican presidential candidate who is best known for appearing daily on The 700 Club. The Pat Robertson net worth figure is $120 million as of 2022.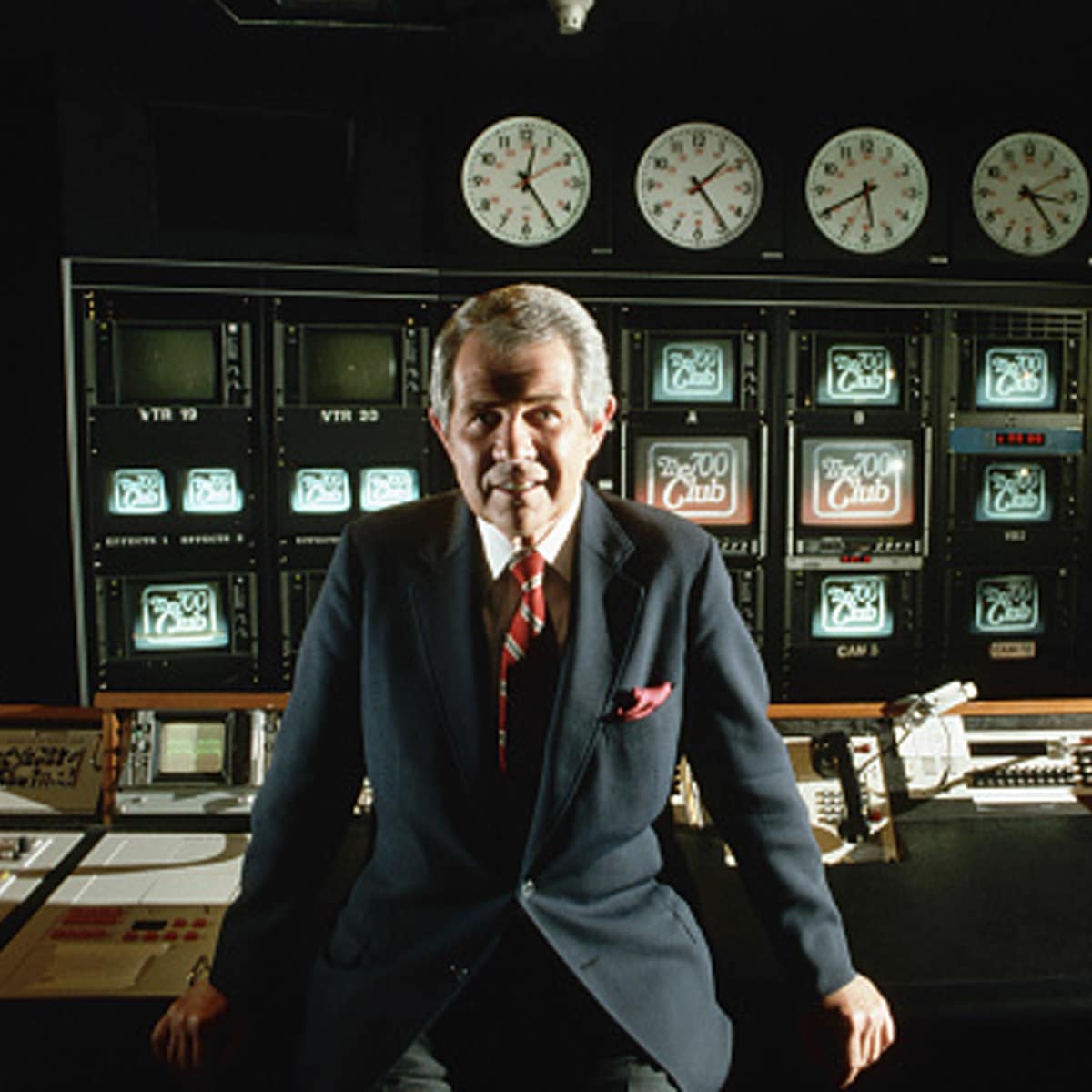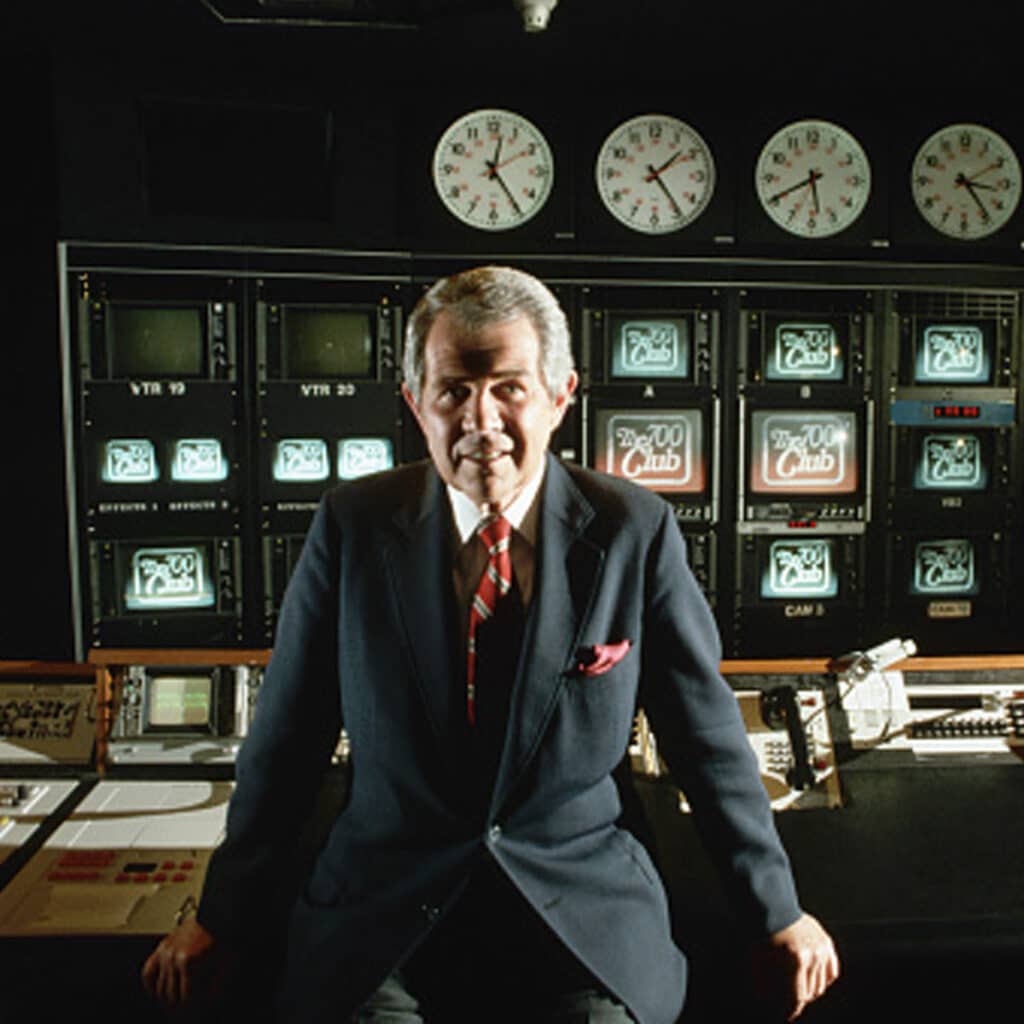 Early Life and Bio
| | |
| --- | --- |
| Full Name | Marion Gordon "Pat" Robertson |
| Birth Date / Age | March 22, 1930 / 91 Years Old |
| Birth Place | Lexington, Virginia, USA |
| Source of Wealth | Politics / Business |
| Relationship Status | Married To Dede Elmer |
| Height | 5 ft. 8 in. / 173 cm. |
| Net Worth | $120 Million |
Marion Gordon "Pat" Robertson was born in March of 1930 in Lexington, Virginia to parents Absalom Willis and Gladys Churchill. His father was a conservative Democratic Senator, while his mother was a housewife and a musician.
Meanwhile, Pat has one older brother by the name of Willis Robertson, Jr., who actually gave Marion the nickname "Pat".
First, Robertson attended the preparatory McDonogh School near Baltimore, Maryland. Then, he enrolled at and graduated from The McCallie School in Chattanooga, Tennessee.
Afterward, he earned a B.A. in History, graduating magna cum laude from Washington and Lee University. Following the draft's reinstatement in 1948, Robertson joined the Marine Corps.
Upon his return to the United States, Robertson went on to receive a law degree from Yale Law School. After his religious conversion, he received a Master of Divinity degree from The Biblical Seminary in New York.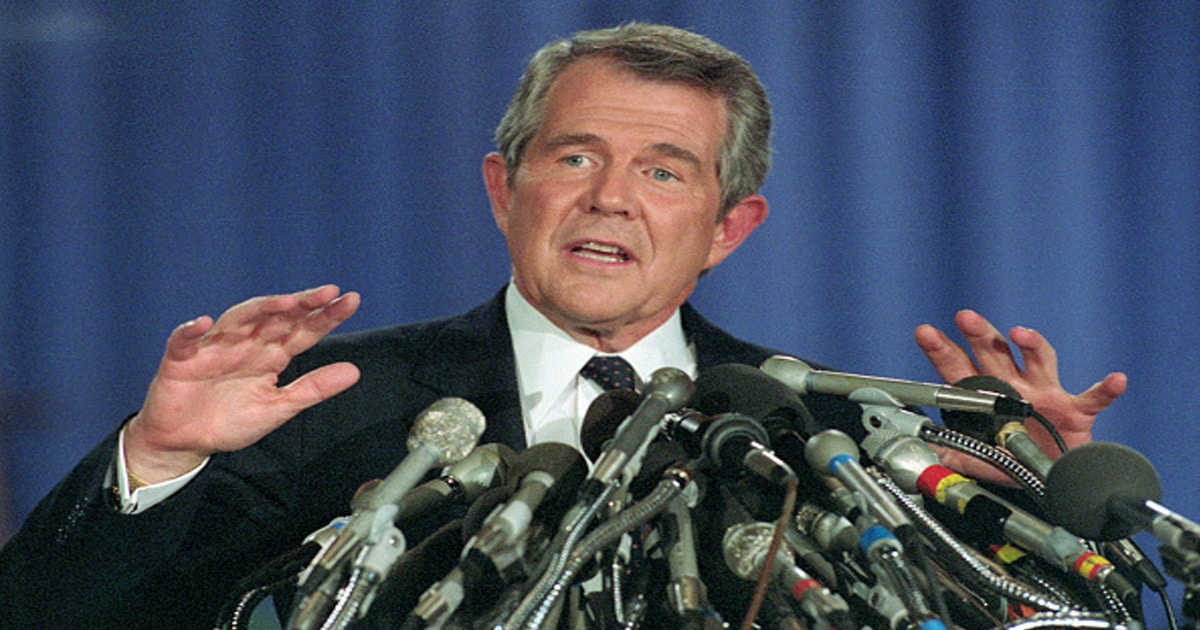 Pat Robertson Net Worth and Career
In 1960, Robertson started the Christian Broadcasting Network. By now, the channel can be viewed in 180 countries and broadcast in 71 languages. As of 2022, the network is owned by Disney and run as Freeform.
Actually, Robertson renamed the channel the Family Channel in 1988. In fact, the network began earning so much money that Robertson formed International Family Entertainment Inc. in order to refrain from endangering the CBN's non-profit status.
Additionally, the media mogul is a New York Times bestselling author. His 1991 book titled The New World Order was wildly popular. He has published several other works throughout his career.
Remarkably, Robertson is the founder and chairman of The Christian Broadcasting Network (CBN) Inc. as well as the founder of International Family Entertainment Inc.
Also, he founded Regent University, Operation Blessing International Relief and Development Corporation, American Center for Law and Justice, The Flying Hospital, Inc., and several other organizations and broadcast entities.
Robertson is a worldwide businessman, with holdings in four of the seven continents. Notably, he sold International Family Entertainment Inc. (IFE) in 1997 to Fox Kids Worldwide, Inc. for $1.9 billion.
Presidential Campaign
In September 1986, Robertson announced his intention of seeking the Republican nomination for President of the United States. One year later, he confirmed that he'd be running in the 1988 Presidential election.
Amongst his policies were to ben pornography reform the education system, and eliminate departments such as the Department of Education and the Department of Energy.
After a fairly strong start, Robertson's campaign ultimately fizzled out. His best performance was in Washington where he won the majority of caucus delegates. Later, he told his supporters to cast their votes for George H. W. Bush, who ended up winning the election.
Pat Roberston Net Worth
The Pat Robertson net worth figure of $120 million has been amassed over the last half a century-plus. What started off as a non-profit organization turned into a billion-dollar business venture.
Currently, Freeform airs four hours of CBN/700 Club programming per weekday, as well as CBN's yearly telethon.
Pat Robertson FAQ
Why did Pat Robertson step down?

In late September 2021, it was announced that Robertson would be stepping down as the host of The 700 Club after heading the show for decades. Despite not giving a specific reason for his decision, it's assumed that his advanced age was the primary factor.
Who is Pat Robertson?

Pat is an advocate for the Christian ideology in addition to being a businessman and the CEO of many organizations. Impressively, he ran for president back in the 1980s.
Pat Robertson News