J.I.D. Net Worth: How Rich is the Rapper Actually?
JID is an American rapper and songwriter who is best known for his lyrical excellence, complex rhyme scheme, and affiliation with Dreamville Records. He's widely considered one of the top young prospects in hip hop, strengthening his catalog with each release.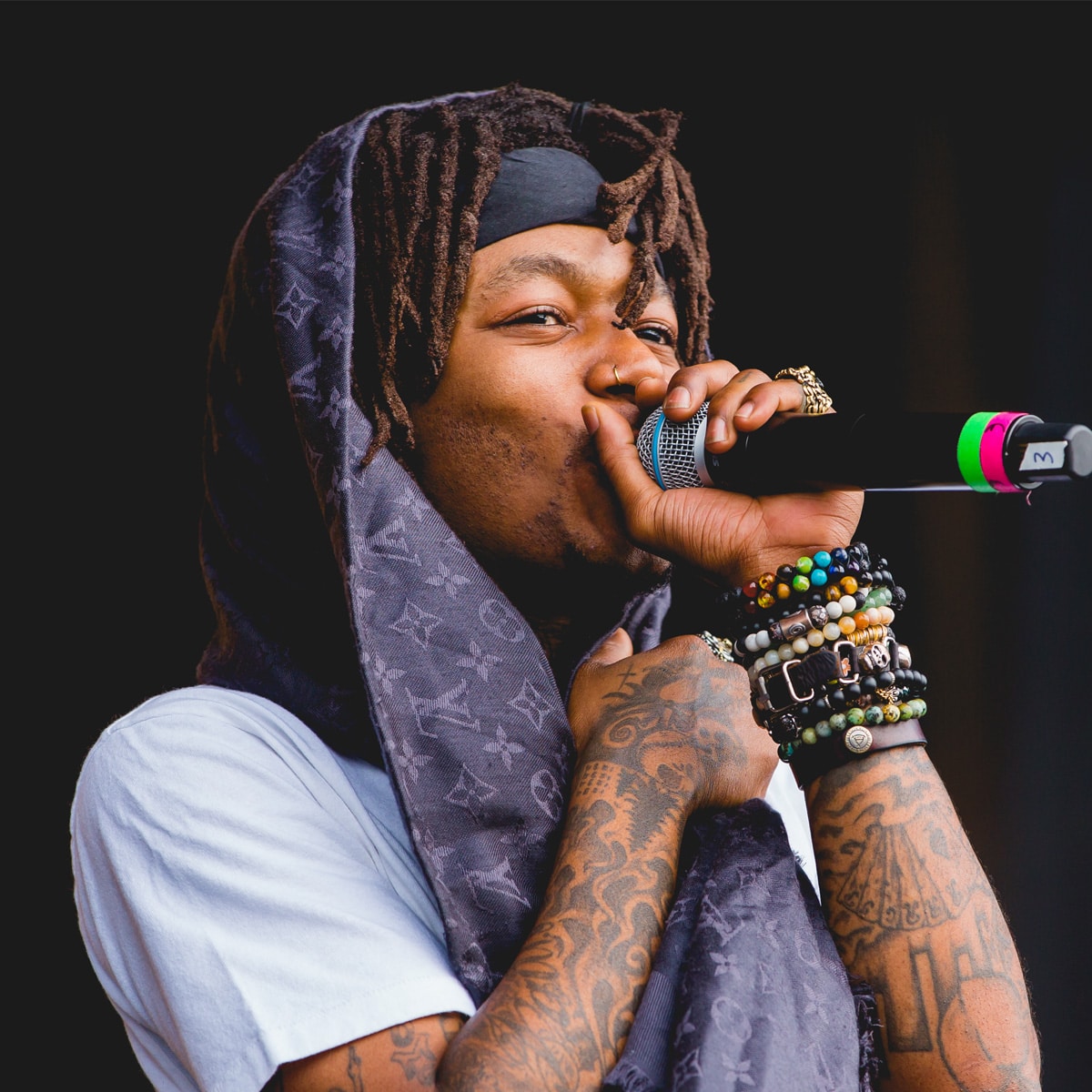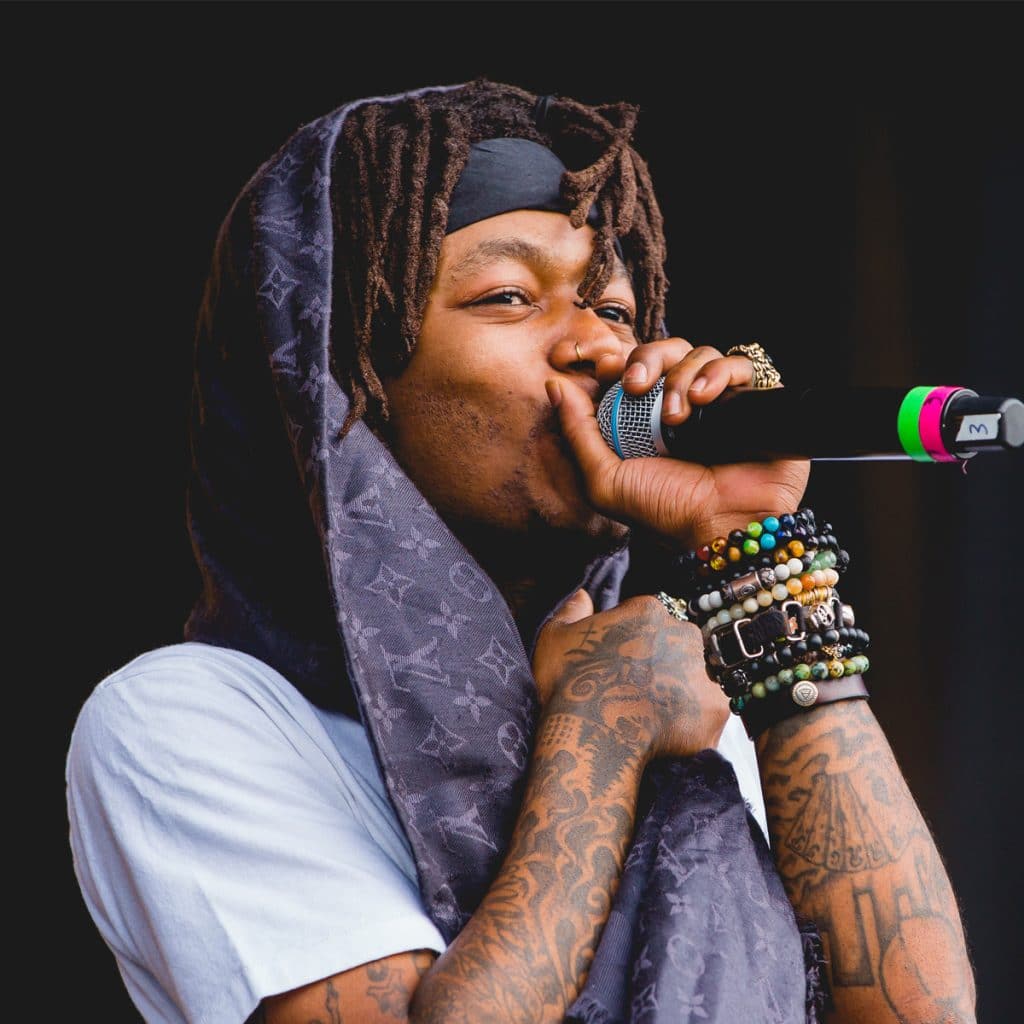 JID Net Worth
The Atlanta emcee started rapping full time in 2010, releasing his first mixtape and linking up with rap duo Earthgang. Since then, he's dropped four solo mixtapes, four collaboration projects, and two solo studio albums.
As of December 2021, JID receives 23.2 million monthly listeners just on Spotify. In addition to that, he possesses 577,000 YouTube subscribers, 578,000 followers on Twitter, and 1.2 million Instagram followers.
Furthermore, despite being a fairly new artist, JID has been earning an income through touring dating back to 2016. He's gone on the road alongside the likes of Tory Lanez, J. Cole, Logic, as well as appearing at multiple music festivals.
| | |
| --- | --- |
| Full Name | Destin Choice Route |
| Birth Date | October 31, 1990 |
| Birth Place | Atlanta, Georgia |
| Profession | Rapper / Songwriter |
| Marital Status | Not Married |
| Net Worth | $2 Million |
JID Merch
JID has an official store in which he moves his merchandise. Items include t-shirts, hoodies, and accessories.
While JID's endorsement deals aren't entirely public, it's been confirmed that the rapper has made deals with the brand Vans recently.
The emcee is critically acclaimed, but he's also had some commercial success lately. His tracks Never, 151 Rum, and Off Deez have all been certified gold.
Early Life
JID was born on October 31, 1990, in Atlanta, Georgia to parents Carl Louis Route Jr. and Kathy Jean Route. The rapper is the youngest of seven children and he credits his sister Rachael for taking his rap career seriously before anyone else.
Where is JID from?

The rapper was born and raised in Georgia's capital, Atlanta. Specifically, JID was raised in East Atlanta. He grew up in the famed Zone 6 neighborhood, which is the home of legendary trap rapper Gucci mane.
JID attended Stephenson High School in DeKalb County, Georgia. There he played varsity football as a defensive back. In fact, he earned a scholarship to play collegiately at the Division I level for Hampton University.
He would redshirt his freshman year and he'd play two seasons before getting kicked off the team. It may have been a blessing though because while in Virginia, JID met and moved in with Doctur Dot and Johnny Venus of Earthgang.
Rap Career
Officially, JID began rapping in 2010 with the release of his Cakewalk mixtape. While coming up, he funded his dreams through working jobs at call centers and delivering pizza before he started to get booked for local live shows.
Also in 2010, he helped form the rap group Spillage Village alongside Earthgang, Hollywood JB, and JordxnBryant. From 2011 to 2013, JID dropped a trio of tapes entitled Cakewalk 2, Route of All Evil, and Para Tu.
What does JID stand for?

The spitter acquired his moniker from his grandmother when he was just a child. The reason, JID was known for having "jittery" behavior, hence the name sounding like J-I-D.
Continuing to garner attention, JID released three collab tapes with his Spillage Village running mates. Then in 2017, he signed with J. Cole's Dreamville label which was followed by his full-length solo debut.
JID Album
On March 10, 2017, JID released The Never Story to immense critical acclaim. The project contained production from J. Cole, Childish Major, and others. Moreover, JID handled most of the bars himself, but he sought out guest features from Earthgang, 6LACK, and Mereba.
JID entered the mainstream light with cuts like Never, Hereditary, and Lauder. The album only managed to peak at 197 on the Billboard 200 chart, but it continues to receive admiration from fans.
JID Dicaprio 2
Utilizing the momentum gained from making the 2018 XXL 2018 Freshman Class, the rapper began dropping singles in preparation for his second studio tape. Dicaprio 2 was released on November 26, 2018, led by singles 151 Rum and Off Deez featuring J. Cole.
Hosted by DJ Drama, the project moved 16,970 units in its first week, debuting at number 41 on the Billboard 200 chart. The album was packed with guests like A$Ap Ferg, Method Man, Joey Badass, amongst others.
Personal Life
Expectedly, JID was influenced by some legendary musical acts. Most notably, Sly and the Family Stone, Wu-Tang Clan, Outkast, and many more. His first connection to music was from his parent's collection of funk and soul tapes.
In actuality, the rapper was kicked out of university just hours before he was scheduled to receive his degree. An old injury caused him to lose his full-ride athletic scholarship and he was forced to live out of his Pontiac G6 sedan.
As far as the public is concerned, JID is single and has no children. Still just 31-years-old, the rapper is signed with Interscope and SinceThe80s in addition to Dreamville.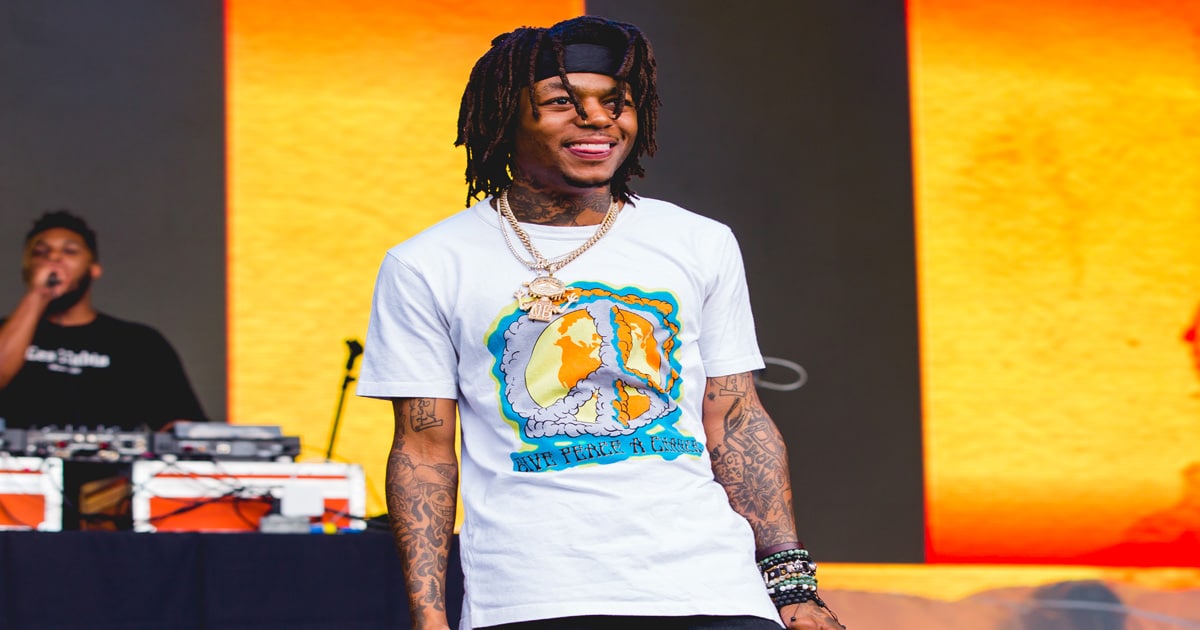 JID News
Busta Rhymes Says He Wants to Collaborate with J. Cole, JID, Drake, Coco Jones & More  The Source Magazine

JID's "Surround Sound" TikTok Challenge Helps Song Chart Again  Complex

J.I.D, Stormzy and Denzel Curry: The best performances from this year's Rocking the Daisies | Life  News24