Earl Sweatshirt Net Worth, Height, Age, and Girlfriend
Earl Sweatshirt is an American rapper, singer, and songwriter who is best known for his affiliation with the hip-hop collective Odd Future. His first two studio albums are considered to be cult classics within the genre.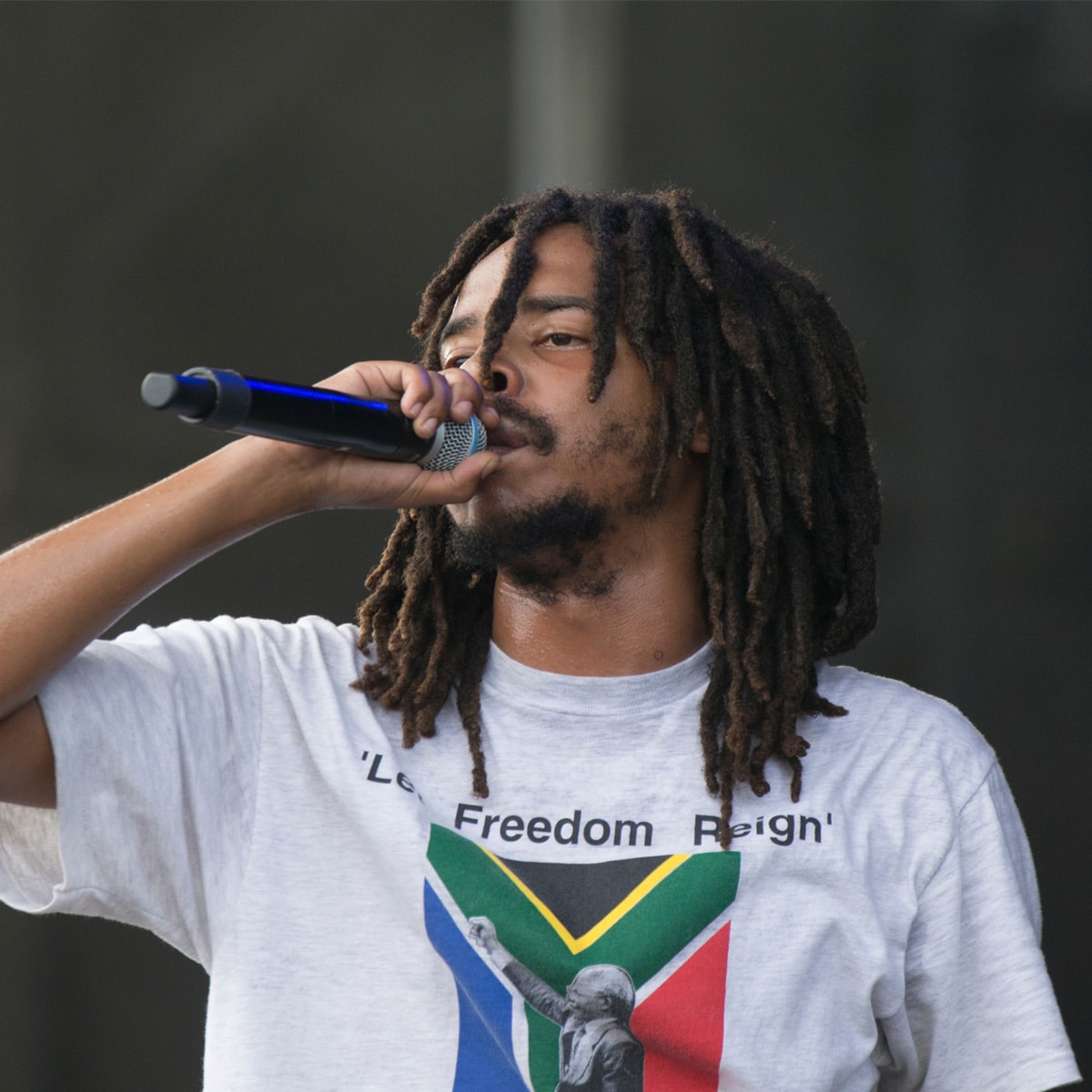 Early Life
Earl Sweatshirt was born Thebe Neruda Kgositsile on February 24, 1994, in Chicago, Illinois to parents Keorapetse Kgositsile and Cheryl Harris. The rapper's father is a South African poet and political activist, while his mother is an American law professor at the University of California, Los Angeles.
Earl's parents separated when he was just eight years old, something that he's described as devastating at the time. The rapper attended New Roads Middle School and High School in Santa Monica, California after moving there with his mother.
Believe it or not, Earl lived in Samoa around the ages of 16-17 after his mother discovered his early music along with his drug habit. His mother even sent him to a reform boarding school, which actually helped him get sober.
He was born Nichiren Buddhist, something he actively practices. Earl first started rapping in 2007, posting his tapes to MySpace and forming a rap trio called The Backpackerz. In 2009, Tyler the Creator and Earl linked up after Earl reached out to him to say he was a fan.
Earl Sweatshirt Net Worth and Music Career
| | |
| --- | --- |
| Full Name | Thebe Neruda Kgositsile |
| Birth Date / Age | February 24, 1994 / 28 Years Old |
| Birth Place | Chicago, Illinois |
| Source of Wealth | Rapping |
| Relationship Status | Single |
| Height | 5 ft. 10 in. / 177.8 cm. |
| Net Worth | $5 Million |
It's been a little over a decade since his debut solo mixtape Earl dropped. Now, Sweatshirt receives 2.9 million monthly listeners just on Spotify. That's also with him slowing down his output lately.
The rapper has built a significant group of passionate supporters over the years. Earl currently has 1 million followers on Instagram, 2.1 million Twitter followers, and 392,000 subscribers on YouTube.
Since 2010, Earl has released three studio solo albums, one solo mixtape, and a pair of EPs. He also assisted on Odd Future's lone album, The OF Tape Vol. 2, specifically on the hit track Oldie.
Earl's debut LP titled Doris debuted at number five on the Billboard 200 chart and it managed to move 49,000 units in its first week. The album featured appearances from several Odd Future members, as well as Mac Miller and Vince Staples. The songs Chum and Hive remain among his best tracks.
Two years later in 2015, Earl released his sophomore effort titled I Don't Like Shit, I Don't Go Outside. The project contained 10 tracks, all produced by Earl himself. Although the LP didn't have the same commercial success, fans of Earl still enjoyed the project very much.
After over three years without releasing a project, Earl dropped his third studio album called Some Rape Songs. While not realizing an abundance of commercial success, the project was acclaimed by critics and most of his day-one fans.
Earl Sweatshirt Merch / Earl Sweatshirt Vinyl
The rapper has long had his own line of merchandise where fans can purchase vinyl, apparel, tote bags, and his albums. In fact, you can buy his Feet Of Clay EP in a limited edition tan color vinyl form for $21.98 on the site.
Impressively, Earl has headlined five different tours dating back to 2013 with his Doris Tour. In addition to that, he's performed at dozens of festivals and accompanied artists like Anderson .Paak and Mac Miller on the road.
Personal Life
As previously mentioned, Earl's mother is academic. She teaches Law and is a critical race theorist. Meanwhile, the rapper's father was largely absent from his life due to the fact he was living back home in South Africa for much of it. Unfortunately, he passed away in 2018.
On Twitter earlier in 2021, Earl announced that he has a son, which was a big surprise to many as he did a great job of hiding him from the public.
Currently, Earl resides in the neighborhood of Mid-City in Los Angeles, California. The rapper says that the part of the city is a transitional zone; the end of the hood.
Earl Sweatshirt Age (How Old is Earl Sweatshirt Actually?)
Despite his vast success, Earl is still only 28-years-old. Many are surprised by that, largely because people forget how young he was when people began noticing him. He was only 16 when he dropped his debut mixtape under the Odd Future umbrella.
Meanwhile, in 2007 under the name Sly Tendencies, Earl began releasing music on MySpace. That was when he was just 13-years-old. The rapper has been a talented musician dating back to his adolescent days.
Earl Sweatshirt Height
Often confused as being quite short, Earl is listed at a very average height of 5-foot-10 or 177.8 centimeters. Perhaps the perception comes from him consistently being in the presence of the 6-foot-2 Tyler the Creator.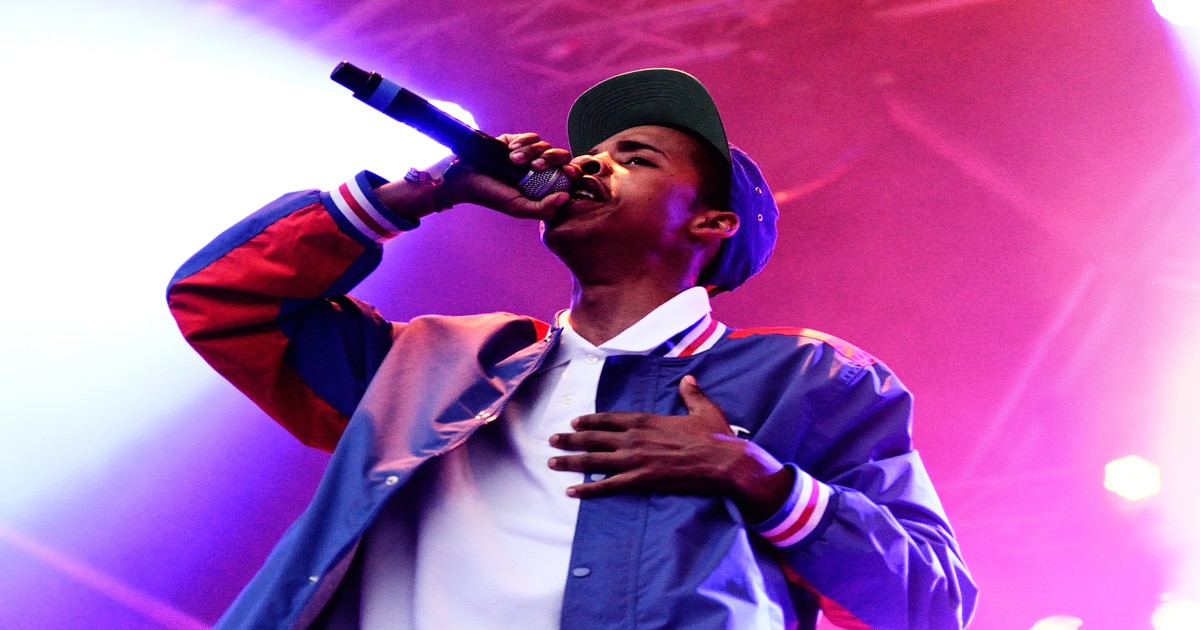 Earl Sweatshirt News
Earl Sweatshirt & The Alchemist played NYC w/ MIKE, Wiki, Armand Hammer, Navy Blue & more (pics, video)  Brooklyn Vegan

Earl Sweatshirt And The Alchemist, Lil Uzi Vert: MA Weekend Events  Patch

The Alchemist and Earl Sweatshirt say the greatest hip-hop producers of all time are DJ Premier, Madlib, Pete Rock and RZA  MusicTech