Dababy Net Worth, Age, Brother, and Wiki
Dababy is an American rapper and songwriter who is best known for his trio of mega-popular albums including his most recent titled Blame It on Baby. He has also garnered negative attention lately for his homophobic remarks.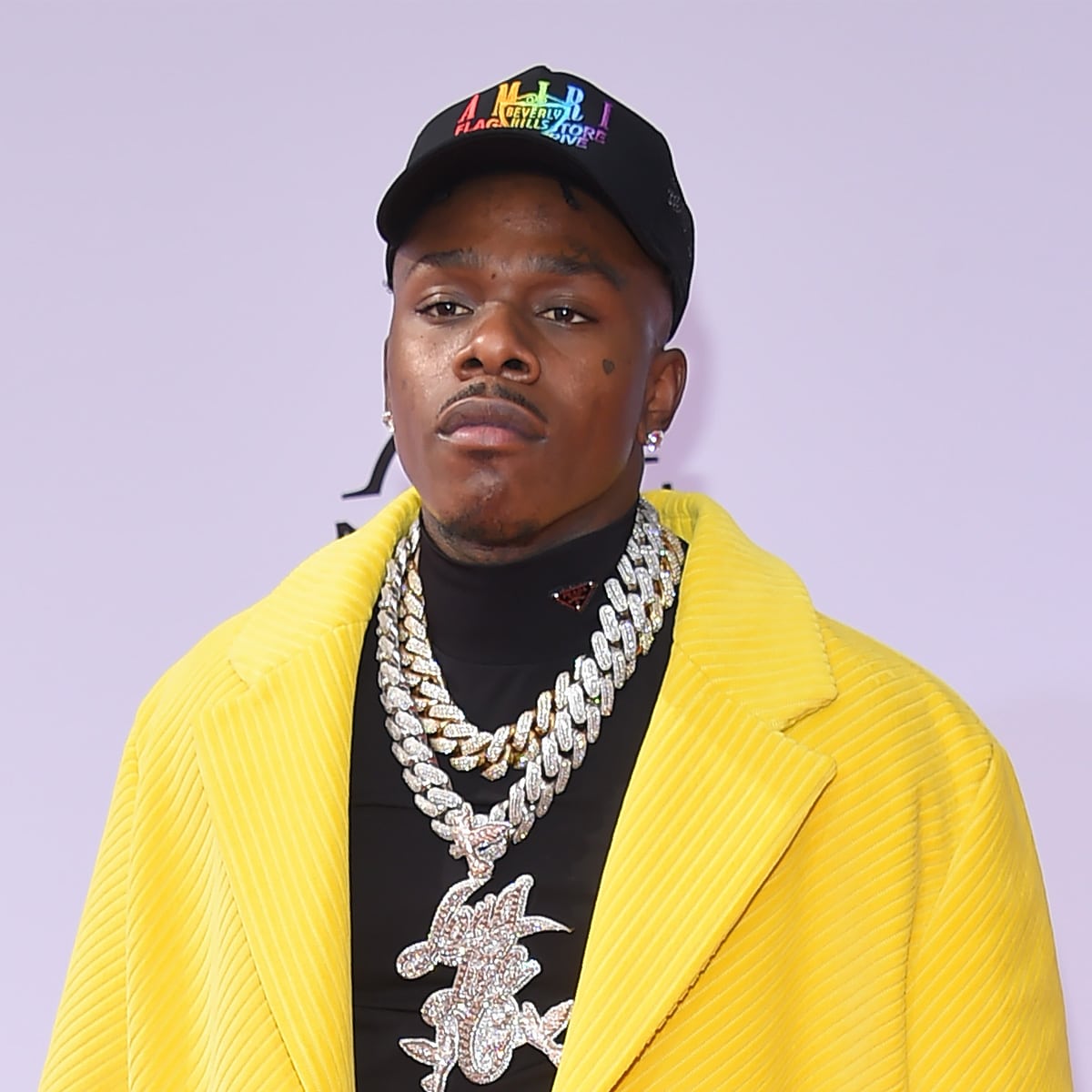 Early Life
| | |
| --- | --- |
| Full Name | Jonathan Lyndale Kirk |
| Birth Date / Age | December 22, 1991 / 30 Years Old |
| Birth Place | Cleveland, Ohio |
| Source of Wealth | Rapping / Songwriting |
| Relationship Status | Dating DaniLeigh |
| Height | 5 ft. 7 in. / 170.2 cm. |
| Net Worth | $5 Million |
Jonathan Lyndale Kirk was born in December of 1991 in Cleveland, Ohio. Unfortunately, the rapper hasn't delved into many details regarding his early home life. We believe that his mother's name is Dawn Marie Rosales, but we have zero information on his father's name.
Moreover, Dababy spent the first eight years of his life in Ohio before he and his family moved to Charlotte, North Carolina, where they'd remain for many years. While there, he attended Vance High School, which is now called Julius L. Chambers High School.
After graduating, he enrolled at the University of North Carolina at Greensboro. After not completing his degree, he claimed he only went to college to please his parents.
Dababy Brother
Tragically, Dababy's older brother Glen Johnson committed suicide in November of 2020 at the age of 34. It's reported to have stemmed from the passing of their father the year prior, which broke the family's hearts.
Expectedly, the rapper was devastated, even deactivating his Instagram account for a while afterward. It's said that they grew up listening to artists Eminem, 50 Cent, and Lil Wayne. Dababy has one other brother, who's also older.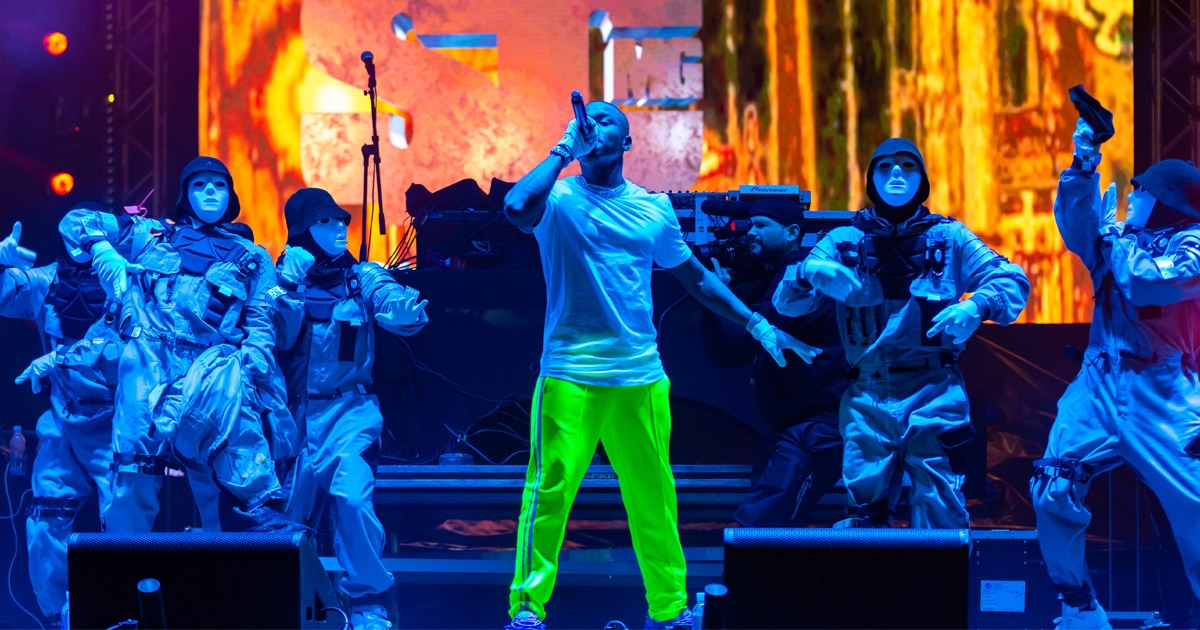 Dababy Net Worth and Career
There's no debate that Dababy has been one of the most successful rappers since 2019. In total, he has released three studio LPs, two EPs, and a whopping 13 mixtapes. As of 2022, he receives 38.3 million monthly listeners just on Spotify.
Dababy broke out in 2018 with his Blank Blank mixtape, which he released shortly after signing a distribution deal with Roc Nation. Then, he inked a seven-figure recording deal with Interscope.
A true businessman, the rapper launched his own Billion Dollar Baby Entertainment imprint in early 2019. Then in March, he dropped his debut studio album titled Baby on Baby. The 13 track project featured guest appearances from Offset, Rich Homie Quan, Stunna 4 Vegas, and Rich the Kid. The song Suge has reached platinum status.
Officially a force in the genre by this point, his next two albums would catapult him to stardom. Both Kirk and Blame It on Baby debuted atop the Billboard 200 chart. The hit songs Bop and Rockstar are both multi-platinum singles.
Coinciding with his music, Dababy has been touring consistently dating back to 2019. Since then, he has gone on the road with acts like A Boogie Wit Da Hoodie, 21 Savage, Travis Scott, and others. He's performed at several music festivals as well.
As is the case with most entertainers, Dababy makes a lot of money through his social media accounts. Currently, he boasts 20.1 million followers on Instagram to accompany his 4.4 million Twitter followers. Also noteworthy, he has 9.25 million YouTube subscribers.
Dababy Age
The rapper has become one of the more recognizable voices in hip hop by the age of 30. In fact, he just crossed that threshold in December, as he's not set to turn 31 for another 11 months. Other rappers who are the same age include Tyler the Creator and Young Thug.
Controversies
Aside from his run-ins with the law, Dababy received negative attention on an immense scale in 2021 for his homophobic remarks. While performing at the Rolling Loud Concert, he went on an anti-gay tirade.
As the result, he was removed from the Lollapalooza, the Governors Ball, and several other festival lineups. In addition to that, his collaboration with fashion brand BoohooMAN ended. He later apologized.
Dababy Wiki
According to Dababy's Wikipedia page, he has two children, but that's not entirely accurate if you ask him. Factually, he has two daughters and a stepson of his ex-girlfriend MeMe. Like much of his personal life, information about his kids has been kept very quiet.
Additionally, it claims he and his longtime fling DaniLeigh split in 2021, but they appear to be back together. Furthermore, the rapper formally endorsed Kanye West's presidential campaign.
Dababy News
DaBaby Lost $200million Over Homophobic Rant: "It Was A Blessing"  The Hastings Tribune

DaBaby Says He's Quitting Drinking After Throwing Up in Front of His Daughter  ComplexDaBaby Says He's Quitting Alcohol After Brutal Hangover: 'Got Me On Bed Rest'  HipHopDXDaBaby Says He Doesn't Drink Anymore After Vomiting In Front Of His Daughter– 'My Baby Talking About Good Job, Man It's Embarrassing'  BossipDaBaby Quits Drinking After Barfing In Front Of Daughter  TMZDaBaby Announces […]

DaBaby says losing $200million over homophobic rant was "a blessing in disguise"  NME

Lakers: DaBaby professes ultimate LeBron James love with hilarious Russia take  ClutchPoints

Is DaBaby Back?  YR Media