Bill Ackman Net Worth, Age, Wife, and Twitter
Ackman is an American investor and hedge fund manager who's best known for founding and running Pershing Square Capital Management. The Bill Ackman net worth is $3.2 billion.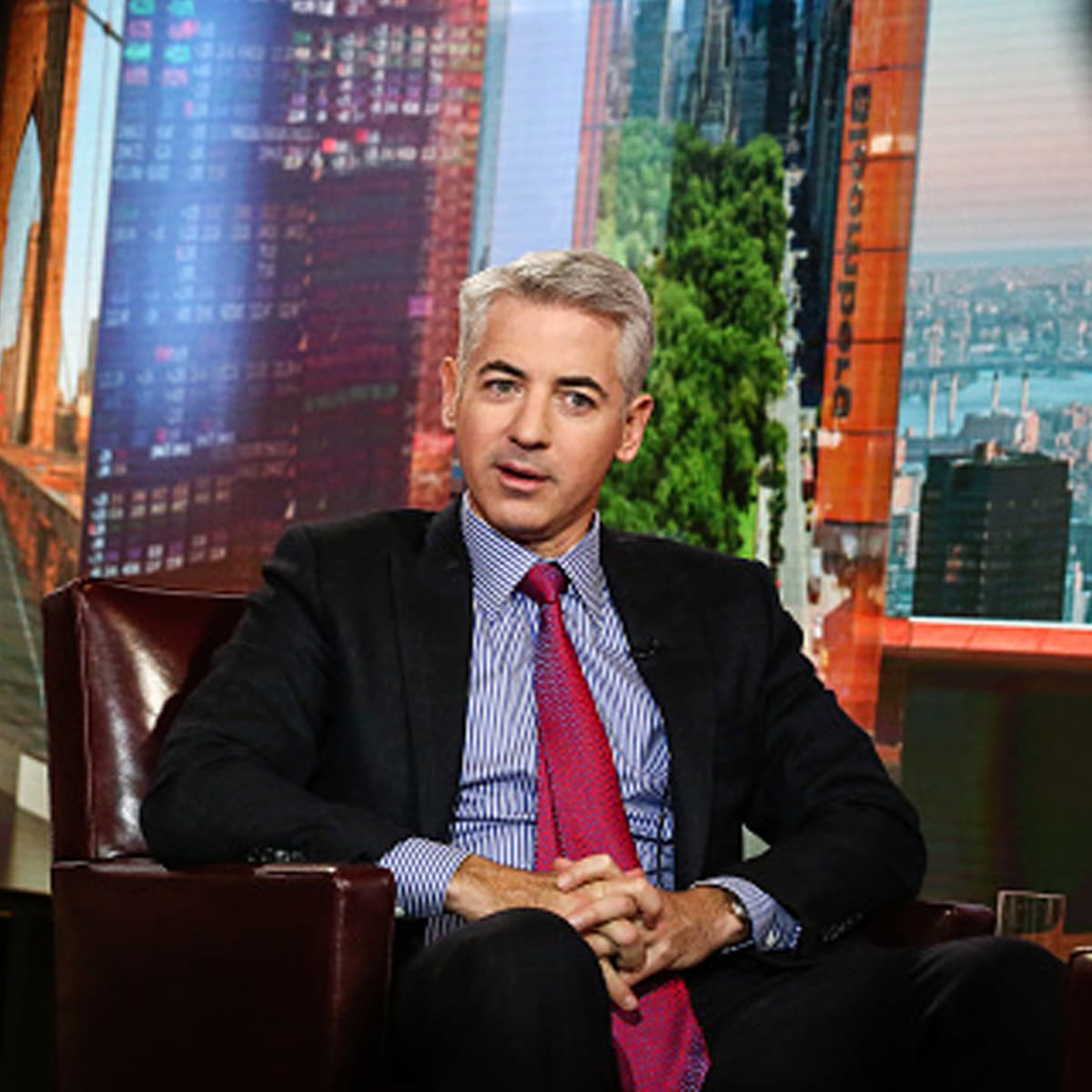 Early Life and Bio
| | |
| --- | --- |
| Full Name | William Albert Ackman |
| Birth Date / Age | May 11, 1966 / 55 Years Old |
| Birth Place | Chappaqua, New York, USA |
| Source of Wealth | CEO / Investor |
| Relationship Status | Married To Neri Oxman |
| Height | 5 ft. 9 in. / 175 cm. |
| Net Worth | $3.2 Billion |
William Albert Ackman was born in May of 1966 in Chappaqua, New York to parents Lawrence David and Ronnie (née Posner). His father is the chairman of the real estate financing firm known as Ackman-Ziff Real Estate Group.
Meanwhile, he is of Ashkenazi Jewish descent and has one sister by the name of Jeanne.
Ackman graduated magna cum laude from Harvard College in 1988 with a Bachelor of Arts degree in social studies. Interestingly, his thesis was titled "Scaling the Ivy Wall: the Jewish and Asian American Experience in Harvard Admissions".
He received an MBA from Harvard Business School four years later. Then, Ackman founded the investment firm Gotham Partners with one of his fellow graduates.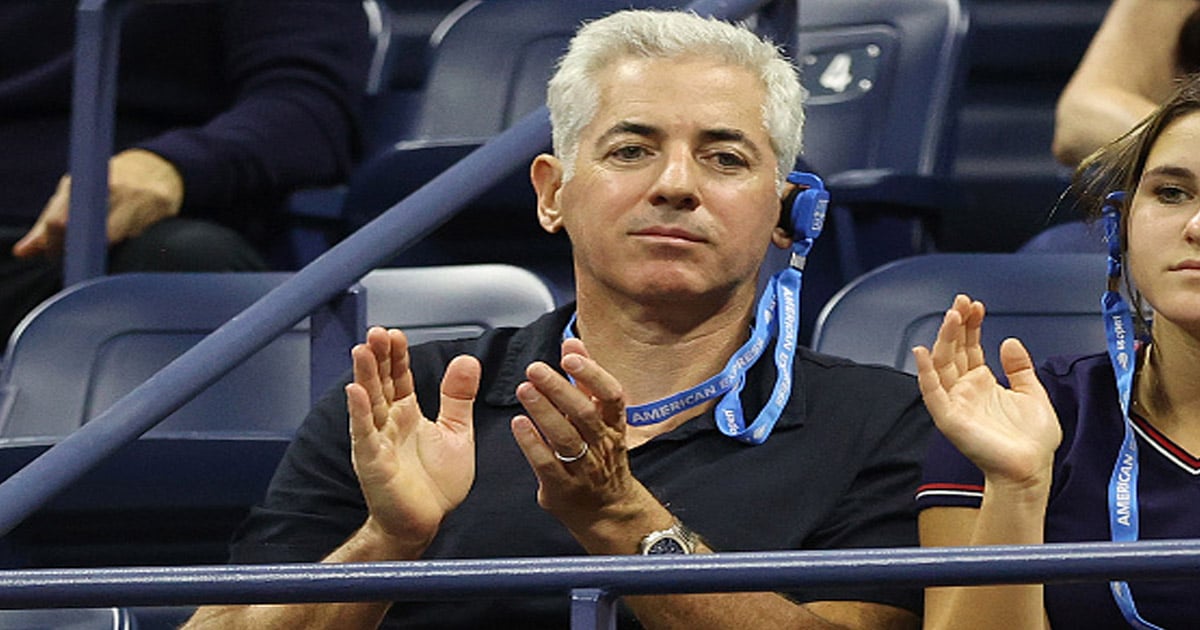 Bill Ackman Net Worth and Career
By 1998, Gotham already had $500 million in assets under management (AUM). Impressively, Ackman made money during the financial crisis of 2007-08 by buying credit default swaps against MBIA corporate debt and selling them for big profits.
Notably, Ackman once successfully sued Carl Icahn for $4.5 million-plus nine percent interest.
In 2004, the billionaire and his former business partner Leucadia National used $54 million from their personal funds to start Pershing Square Capital Management.
Since then, his biggest financial moves include holding a 10 percent stake in the Target Corporation, owning a 38 percent stake in Borders Group, and reaching a buyout of Barnes & Noble for $900 million.
In 2020, Forbes Magazine reported that Ackman's net worth was $1.9 billion. Then, Institutional Investor claimed he raked in an estimated $1.4 billion in that year alone.
Astoundedly, Ackman foresaw the 2020 stock market crash by hedging Pershing Square's portfolio. In doing so, he was risking $27 million to purchase credit protection as insurance.
Overall, the hedge was an immense success, generating $2.6 billion in less than one month.
Recently, Ackman revealed that Pershing Square acquired a $1.1 billion stake in Netflix after the company experienced a 30 percent selloff after a disappointing subscriber growth outlook for the first quarter of 2022.
Throughout the years, Ackman has exuded his admiration of short-sellers like Carson Block of Muddy Waters Capital and Andrew Left of Citron Research.
Philanthropy
Commendably, Ackman has been very generous in giving away funds to charitable causes.
In 2006, he and his then-wife Karen founded the Pershing Square Foundation. The cause has committed more than $400 million in grants since its commencement.
Also, he signed The Giving Pledge, which commits him to give away at least 50 percent of his wealth to charities.
Bill Ackman Wife(s)
Originally, the hedge fund manager married a landscape architect by the name of Karen Ann Herskovitz in July 1994. However, they would get divorced over 20 years later after having three children together: Eloise, Lucy, and Liza.
In 2018, Ackman became engaged to American–Israeli designer and MIT professor Neri Oxman. They married at the Central Synagogue in Manhattan in January 2019 and had a child later that spring.
Bill Ackman Net Worth
Currently, Bill Ackman's net worth is pegged at $3.2 billion. The majority of his fortune derives from operating his Pershing Square Capital Management. Incredibly, Ackman bounced back after depleting his worth to $1.1 billion in 2018-19.
Contributing to his worth is his Pershing Square Tontine Holdings, Ltd filing $3 billion for the largest-ever blank-check company IPO ever in 2020.
Notably, he is the owner of a Gulfstream G550 business jet, which has an equipped price of $54.5 million.
Bill Ackman FAQ
How old is Bill Ackman?

The investor celebrates his birthday every year on May 11th. Being born in 1966, Ackman is slated to turn 56 years old in the spring of 2022.
How tall is Bill Ackman?

Reports indicate that Ackman stands approximately five feet nine inches while weighing about 165 pounds. In other words, he is roughly 175 centimeters tall and around 75 kilograms.
Bill Ackman News