A Boogie wit da Hoodie Net Worth, Height, Real Name, and Wife
A Boogie wit da Hoodie is an American rapper, singer, and songwriter who is best known for leading the current charge for mainstream hip hop out of Highbridge, Queens, New York. All three of his studio albums debuted in the top five on the BIllboard 200 chart.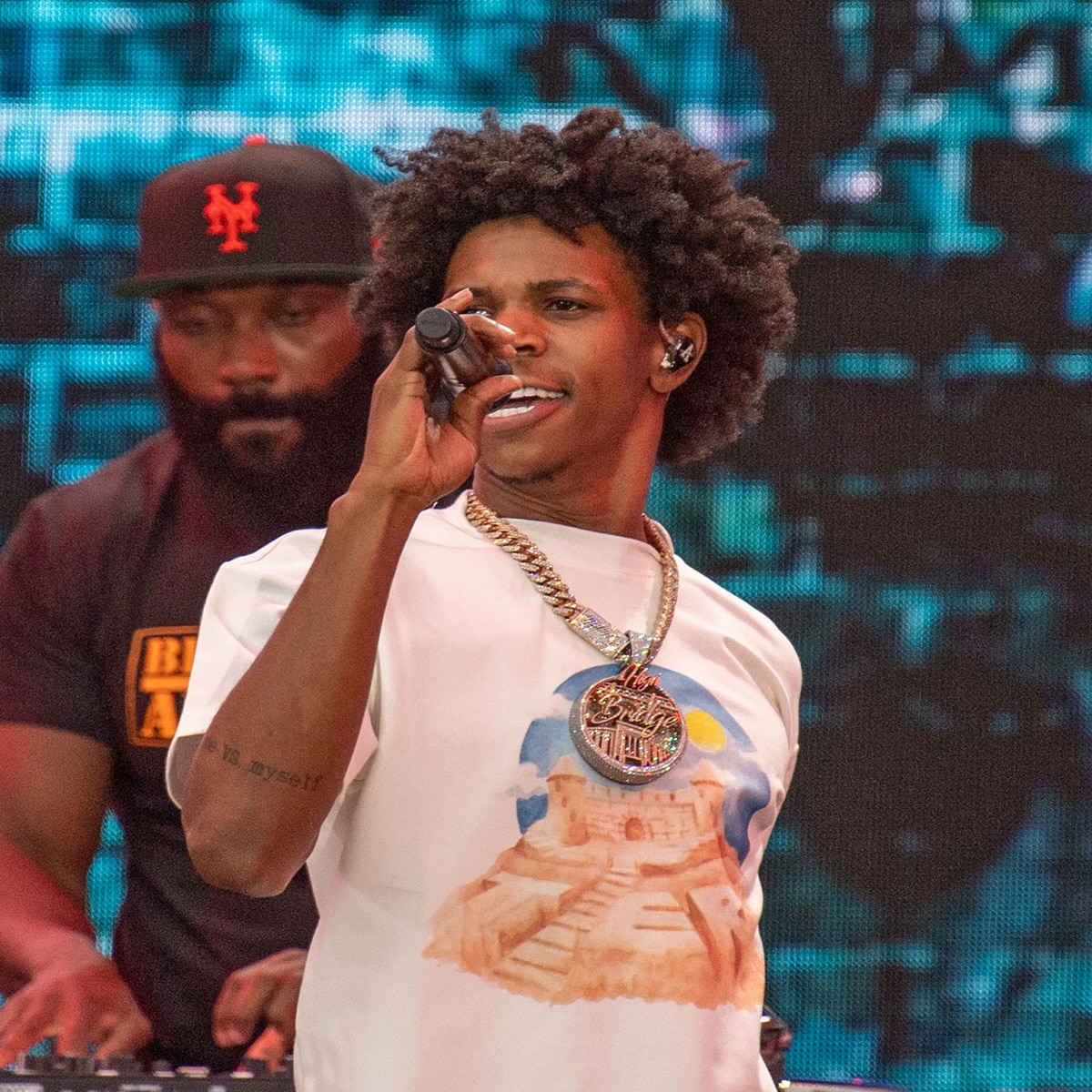 Early Life
A Boogie wit da Hoodie was born in a residential area located within the central-west section of the Bronx named Highbridge His parents' names are Cyrus Dubose Jr. and Tia Dubose Freeman and he grew up with two older brothers.
The rapper first attended the Eagle Academy in the Bronx, but getting into trouble with the law, A Boogie's parents sent him to Florida where he was kept on house arrest. Living in Fort Pierce, Florida, A Boogie went to and eventually graduated from the local Performance-based Preparatory Academy.
He began rapping at the age of 12, but he really started taking the craft seriously when he was confined to his home in Florida. Following his graduation, A Boogie focused entirely on music while working side jobs like construction and pizza delivery.
A Boogie wit da Hoodie Net Worth and Music Career
| | |
| --- | --- |
| Full Name | Artist Julius Dubose |
| Birth Date / Age | December 6, 1995 / 26 Years Old |
| Birth Place | Highbridge, Bronx, New York |
| Source of Wealth | Rapping / Singing |
| Wife | Ella Bands (Baby Mama) |
| Height | 5 ft. 10 in. / 177.8 cm. |
| Net Worth | $5 Million |
A Boogie first began releasing music back in 2014 when he dropped his track Temporary on SoundCloud. Now as of 2021, the artist receives an impressive 16.5 million monthly listeners just on Spotify.
One year later, he moved back to New York and that's when he linked up with fellow rapper Don Q. The two of them co-founded Highbridge the Label and began working in the studio. A Boogie's debut mixtape titled Artist grew his fanbase exponentially.
2016 was a massive year for the aspiring artist as he inked a deal with Atlantic Records while also dropping an EP called TBA, an acronym for The Bigger Artist. The project made its way onto the Billboard 200 chart at number 63.
A Boogie continued his ascension the next two years, his most successful to date. He released his debut studio LP titled The Bigger Artist, which featured tracks like Drowning, No Promises, and Undefeated. The rapper also guest featured on 6ix9ine's hit single Keke.
As of 2021, A Boogie has a huge following. With 5.9 million followers on his Instagram to go along with 1.1 million Twitter followers, the artist earns a solid profit through his accounts.
Discography
The Bigger Artist was released in 2017 under High Bridge the Label and Atlantic Records. The album achieved certified platinum status in 2019 and it was packed with 15 tracks. Production credits go to DJ Mustard, Metro Boomin, Murda Beatz, and several others.
Hoodie SZN dropped at the end of 2018 and it took less than a year for the LP to reach platinum status. Songs like Swervin, Savage, and Beasty stole the show in what was a 20 track project.
Artist 2.0 came out in 2020 and was not distributed by Atlantic Records. Remarkably, the deluxe version of the LP contains a whopping 29 tracks. The album saw A Boogie almost entirely in his singing bag as he was assisted on songs by the likes of Roddy Ricch, Lil Uzi Vert, and several others.
A Boogie wit da Hoodie Full Name
A Boogie wit da Hoodie's birth-given name is Artist Julius Dubose. Yes, you heard that right, the singer's first name is Artist. It's unknown as to why his parents chose the name Artist, but it certainly fits.
Interestingly enough, A Boogie picked his rap moniker based on the legendary movie character Ace Boogie from the 2002 film Paid in Full. The second part of his name was given to him by his friends because he always wore a hoody.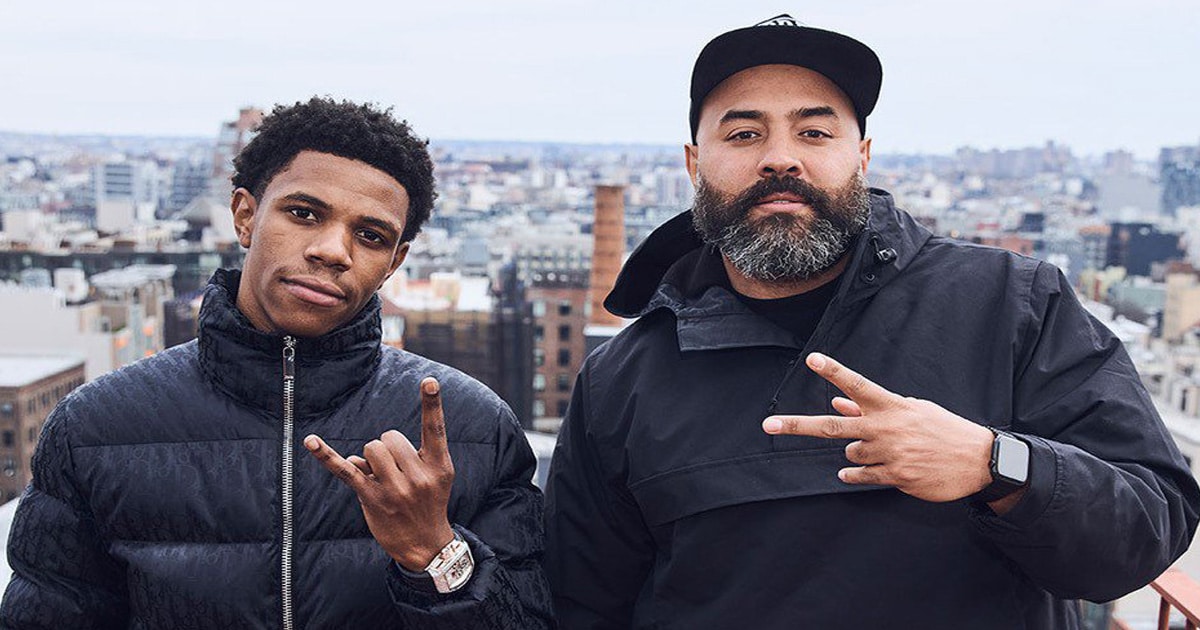 A Boogie wit da Hoodie Height
The rapper is most commonly listed as being 5 ft. 10 in. or 1.77 m. For comparison, he's roughly the same height as Earl Sweatshirt. A couple of outlets have him as being 6 ft. 2 in., but that is false. A Boogie has not been known or documented to have played many sports growing up.
A Boogie wit da Hoodie Girlfriend
The Bronx-bred artist has been dating Ella Bands for quite some time as of 2022. In fact, the two have two children together by the names of Artist Jr. and Melody Valentine. The couple has aired it out with one another on social media, but it appears they have hashed things out and are still together.
Where does A Boogie wit da Hoodie live?

As of 2020, the rapper resides in Demarest, New Jersey. In fact, his home was raided by the police in December of that year. Officers didn't say what the investigation regarded, but the search uncovered handguns, weed, and drug paraphernalia.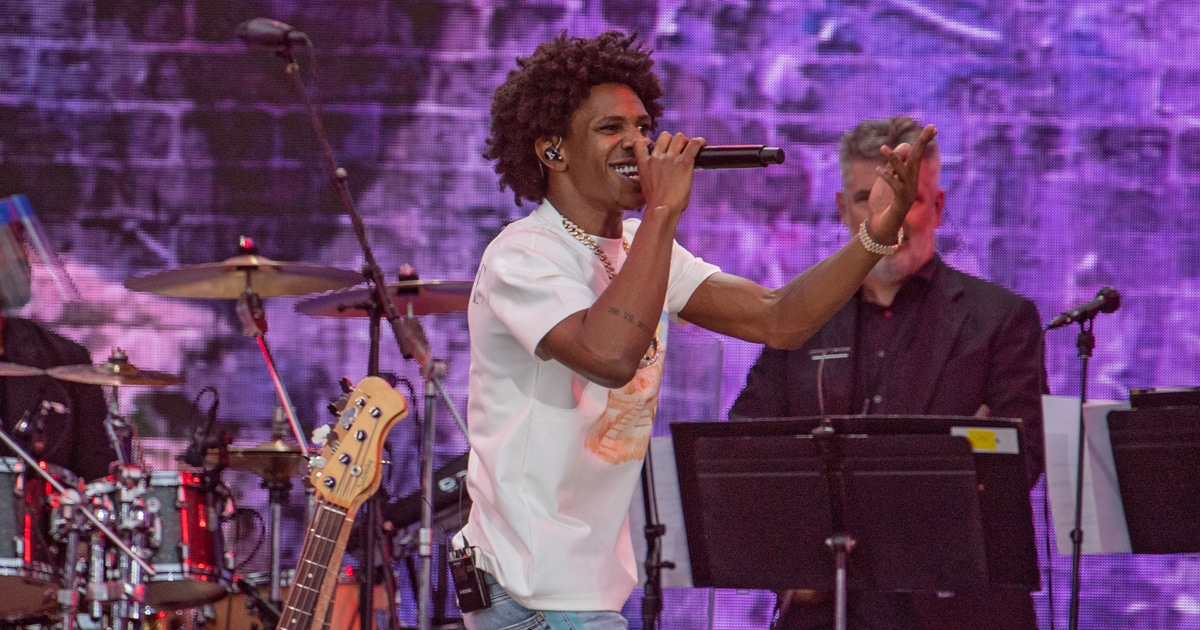 A Boogie wit da Hoodie News
Taking a "Look Back at It": A Boogie wit da Hoodie invigorates students at Homecoming concert  The Huntington News

A Boogie Wit Da Hoodie Pays Homage To The Late PnB Rock | New York's Power 105.1 FM  iHeart

Kai Cenat Just Directed A Boogie Wit Da Hoodie's New Video  Yahoo News