Young Thug Net Worth: How Rich is the Rapper Actually?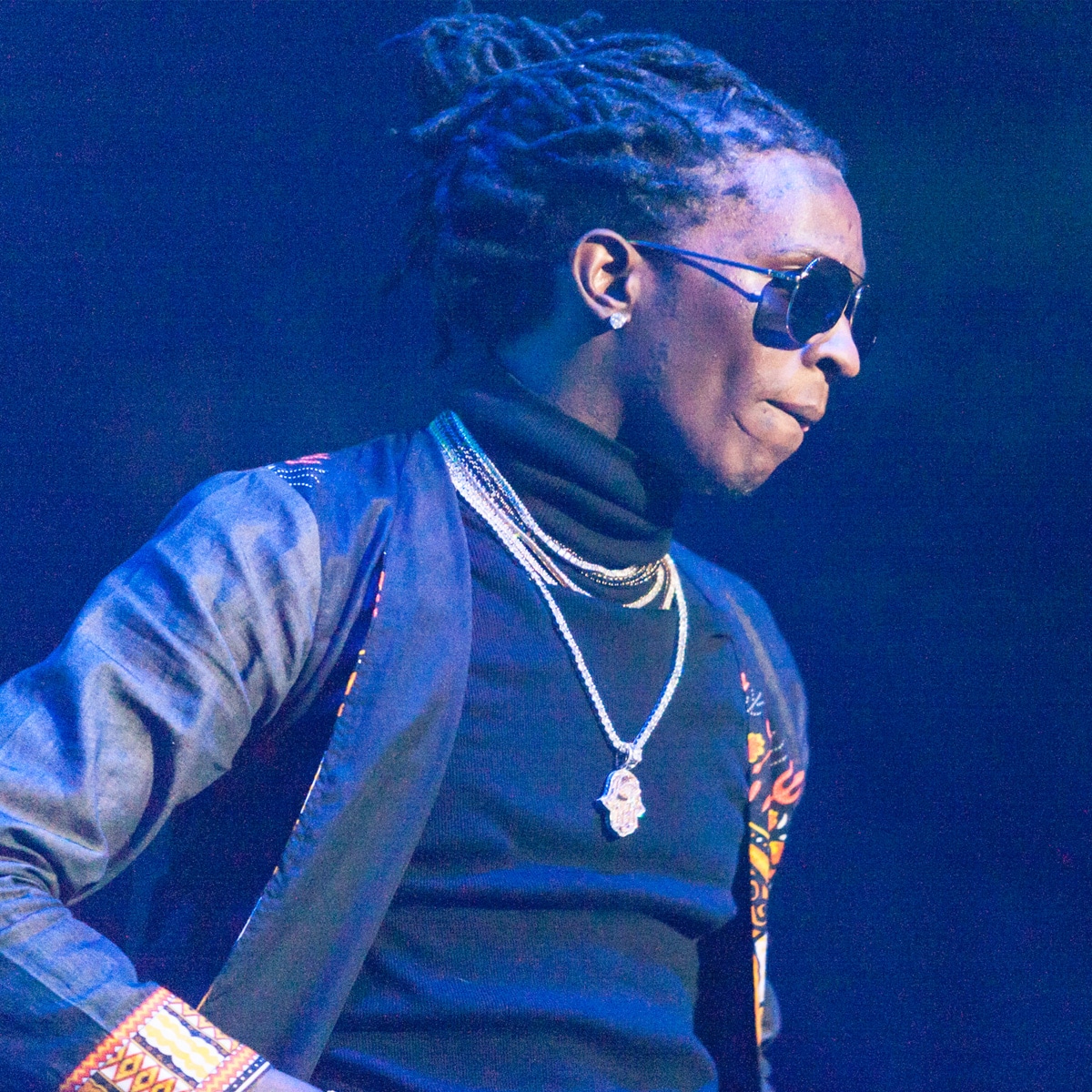 Young Thug is an American rapper, singer, and songwriter who is best known for his unique vocal delivery and star persona. Thugger's songs have been charting regularly dating back to 2017.
Young Thug Net Worth
Expectedly, Young Thug's net worth has steadily elevated over the past several years. In fact, Thugger had a net worth of $1.7 million in 2012. Then, his financial worth increased to $4.2 million in 2014 followed by $6 million in 2016.
Over the course of that period, the rapper signed a record deal, linked up with the likes of Lil Wayne and Birdman, along with releasing nearly a dozen mixtapes. Thugger's music catalog is where he makes the bulk of his income as he currently receives 31.1 million monthly listeners on Spotify.
Like many artists, Young Thug earns a lot of money through touring. In an interview with Cali radio host Big Boy, Thugger said he lost $5 million during the pandemic not being able to go on tour.
Still, $8 million is nothing to scoff at. It's been reported that the rapper has been roughly $1.5 million through endorsements till this point in his career. Also noteworthy, Thugger has 9 million followers on Instagram and 5.7 million on Twitter.
| | |
| --- | --- |
| Full Name | Jeffery Lamar Williams |
| Birth Date | August 16, 1991 |
| Birth Place | Atlanta, Georgia |
| Profession | Rapper / Songwriter |
| Marital Status | Not Married |
| Net Worth | $8 Million |
Early Life
Young Thug was born on August 16, 1991, in Atlanta, Georgia. He is the youngest of 11 children, the names of his parents and siblings are not known to the public. Thugger was expelled from school in the sixth grade for breaking a teacher's arm. He served four years in a juvenile prison as a result.
Where is Young Thug from exactly?

Thugger grew up in a Zone 3 Atlanta neighborhood named Sylvan Hills. He spent time coming up in the Jonesboro South projects.

Actually, several prominent rappers grew up in that neighborhood as well, such as Waka Flocka Flame, 2 Chainz, Ludacris, and PeeWee Longway.
PeeWeey Longway is a childhood friend of Thugger, growing up just four doors down from the Williams family.
Music Career
After releasing the first three installments of his mixtape series I Came From Nothing from between 2011 and 2012, Thugger began garnering attention from fellow Atlanta rapper Gucci Mane. He eventually signed to Gucci's 1017 Brick Squad Records in 2013.
Young Thug really made waves with his mixtape 1017 Thug, which received rave reviews from outlets like Complex, Rolling Stone, The Guardian, and Pitchfork.
What label is Young Thug signed to?

Since 2016, Thugger has been signed to his own label called Young Stoner Life (YSL) Records.

The label consists of artists such as Gunna, Lil Duke, Lil Keed, and Yak Gotti. It's also the home of popular producers Turbo and Weezy.
By the end of 2014, Young Thug had gotten so much praise through consistent quality tracks that Rolling Stone said he was "the most exciting young voice of hip hop" and "hip hop's new crown prince".
Young Thug Barter 6
Originally planning on making his debut studio album Carter 6, Thug officially altered the title to Barter 6 after Lil Wayne expressed his disdain for the idea. In what's one of his best projects, Thugger clarified that Barter 6 is indeed a mixtape, not an album.
Tracks like Can't Tell featuring T.I. and Boosie BadAzz still get played by fans over six years later. The 13 song mixtape is undoubtedly a cult classic within southern rap. Also that year, Thugger released the first two installments of the Slime Season mixtape series, and the next year he dropped the final leg of the series.
A pair of additional mixtapes would follow. The first of which was Jeffery, featuring Thugger going viral for donning an androgynous dress designed by Italian designer Alessandro Trincone. The second would be Beautiful Thugger Girls, executively produced by Drake.
Young Thug Album
In 2019, Young Thug would finally release his debut studio album, entitled So Much Fun. The project contained hit single The London featuring J. Cole and Travis Scott. It would also serve as Thugger's first US number one album.
Thug would later drop a deluxe version of the LP. In the end, So Much Fun featured guest appearances from the likes of Future, Lil Baby, Gunna, 21 Savage, and many more. The album received generally positive reviews from fans and critics.
Personal Life
Thug has six children by four different women. Becoming a father at the age of 17, Thugger now has three sons and three daughters. He got engaged to Jerrika Karlae in 2015 and the two are still considered together, although still not married.
Tragically, when he was a child, one of Thugger's older brothers was shot and killed in front of the family home.
The Atlanta artist has offered help within the community by joining the #fightpovertyagain campaign in 2016. The next year, he donated all the proceeds of a sold-out concert to Planned Parenthood.
Young Thug Fashion
Thugger has always been a charismatic dresser. His wardrobe is eccentric and he defies gender stereotypes with his outfits, often wearing women's clothing. GQ claimed Young Thug is the leader of the psychedelic fashion movement of rap hippies.
Young Thug News
An error has occurred, which probably means the feed is down. Try again later.