Tee Grizzley Net Worth, Age, Bio, and Real Name
Tee Grizzley is an American rapper who gained widespread attention with his hit track First Day Out. The Tee Grizzley net worth figure is estimated to be roughly $2 million as of 2022.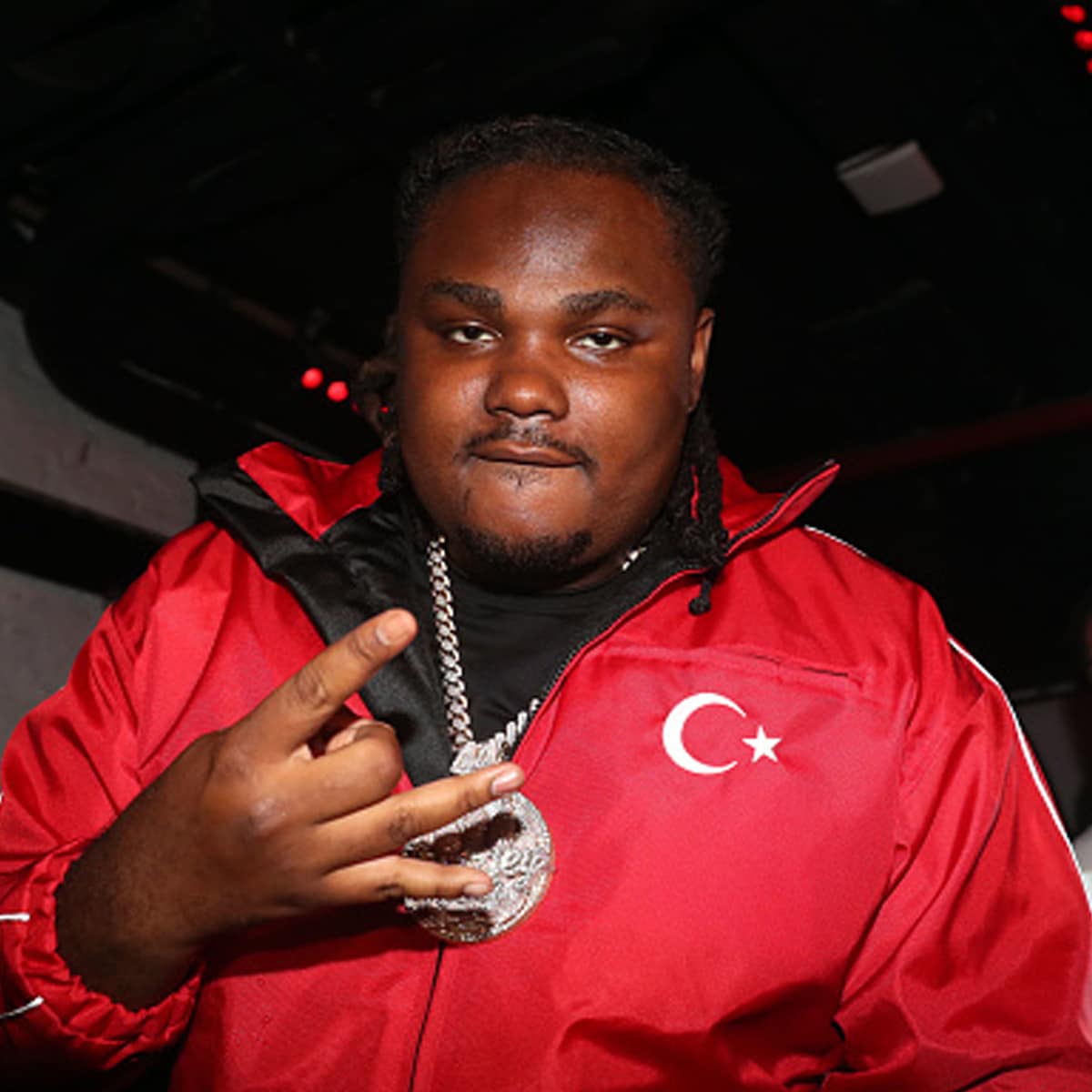 Early Life and Bio
| | |
| --- | --- |
| Full Name | Terry Sanchez Wallace Jr. |
| Birth Date / Age | March 23, 1994 / 28 Years Old |
| Birth Place | Detroit, Michigan, USA |
| Source of Wealth | Rapping |
| Relationship Status | Engaged To My'Eisha Agnew |
| Height | 6 ft. 0 in. / 183 cm. |
| Net Worth | $2 Million |
Terry Sanchez Wallace Jr. was born in March of 1994 in Detroit, Michigan to parents Terry Sr. and Latoya "Twink" (née Perry). His parents spent much of his childhood in and out of prison.
Thus, he was raised by his grandmother in the Joy Rd. & Southfield neighborhood of Detroit.
In 2011, Grizzley's mother was sentenced to 20 years in prison on drug trafficking charges. Tragically, his father was murdered a year later. This was around the time he began uploading songs to YouTube under the rap moniker of ASBH Tee.
As far as education is concerned, the rapper graduated from Cody Medicine and Community Health Academy in Detroit. Then, he enrolled at Michigan State University, becoming the first in his family to attend college in generations.
However, he was caught stealing $20,000 worth of electronics and money from other students' dormitories. This forced him to flee to Kentucky where he was arrested for a separate robbery.
Overall, he was sentenced to roughly 27 months to 15 years. Although, he would end up only serving about two years before being released.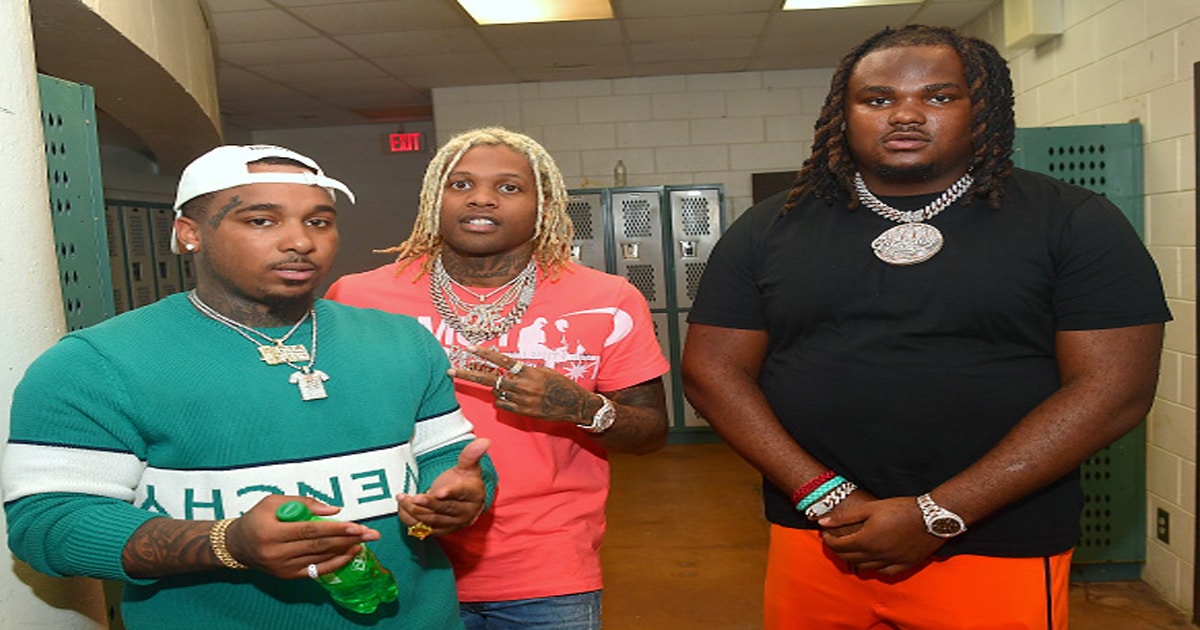 Tee Grizzley Net Worth and Career
Following his release from prison, he adopted the name Tee Grizzley and dropped his debut single titled First Day Out. The song's music video racked up over two million views in a matter of weeks. Fast forward six years and the YouTube video boasts 218 million views.
He signed with 300 Entertainment & Atlantic Records the next year. Grizzley rode the wave by releasing the singles Second Day Out and From the D to the A featuring Lil Yachty.
As far as RIAA certifications go, First Day Out went quadruple platinum, while From the D to the A went double platinum, with No Effort and Satish going gold.
His most successful album to date has been his debut, My Moment, which moved over half a million copies. Notably, the rapper founded his own record label named Grizzley Gang.
Grizzley has been touring consistently since his breakout in 2016. Since then, he has graced the stage with acts like Migos, 2 Chainz, Jeezy, Young Thug, and Rick Ross.
Currently, the midwest MC is receiving 4.8 million monthly listeners on Spotify. To go along with that, Grizzley possesses 1.89 million subscribers on his YouTube channel.
Tee Grizzley Instagram, Twitter, and Twitch
As of April 2022, Grizzley has 5.6 million followers on his Instagram account. To accompany that, he owns 749,000 Twitter followers.
An avid gamer, Grizzley frequently streams on Twitch, where he's just shy of 800,000 followers.
Personal Life
In February 2021, Grizzley's then-girlfriend My'Eisha Agnew gave birth to his first child, a son by the name of Terry Wallace III. The couple got engaged a little over a year later.
In August 2019, the rapper's vehicle was shot in his home city. Sadly, his aunt/manager, Jobina Brown, was killed in the shooting. The single Satish and its video commemorate his late aunt.
His 2020 songs I Spy and Mr. Officer came in response to George Floyd's murder and police brutality. The ladder actually features Queen Naija and members of the Detroit Youth Choir.
Tee Grizzley Net Worth
The Tee Grizzley net worth figure of $2 million has been amassed over the last five-plus years.
Expectedly, most of his growing fortune has come from his music catalog. His hit singles and successful debut album, along with the coinciding tours have yielded him a good sum of coin.
Tee Grizzley FAQ
Where is Tee Grizzley from?

Grizzley was born in Detroit and raised in the Joy Rd. & Southfield neighborhood, which is located on the west side of the city.
How old is Tee Grizzley?

The rapper celebrates his birthday every year on March 23rd. Being born in 1994, Tee Grizzley recently celebrated his 28th birthday.
Tee Grizzley News