Lil Yachty Net Worth: How Rich is the Rapper Actually in 2022?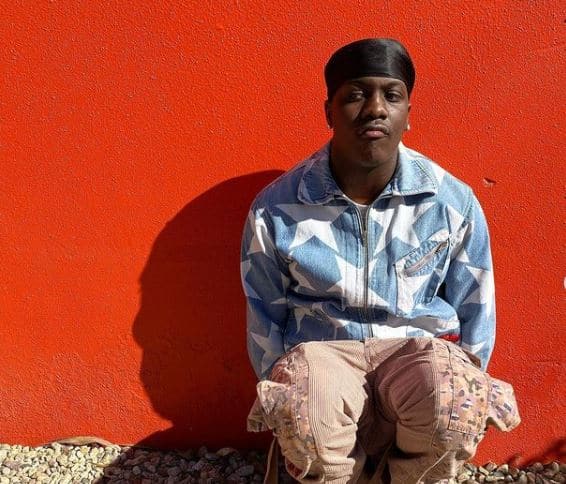 Miles Parks McCollum, better known as Lil Yachty is a 24 years old American rapper and songwriter. He is best recognized for his hit songs "One Night" and "Minnesota". Yachty is also known for featuring on 2016 multi-platinum singles "ISpy", and "Broccoli". As of 2022, Lil Yachty net worth is estimated to be roughly $10 million.
| | |
| --- | --- |
| Full Name | Miles Parks McCollum |
| Birth Date | August 23, 1997 |
| Birth Place | Mableton, Georgia, U. S. |
| Profession | Rapper, Songwriter |
| Ex-girlfriend | India Love |
| Net Worth | $10 million |
Early life
Lil Yachty was born Miles Parks McCollum on the 23rd of August, 1997 in Mableton, Georgia, United States. For his study, he joined Alabama State University in fall 2015. However, he left his study in the middle way to chase his musical dream. After adopting the new stage name "Yachty", he shifted his place to new York City. There, he lived with one of his friends and started growing networks with famous online street fashion personalities.
Yachty earlier served at McDonald's to support income for his music career. In December 2015, he came into the limelight for the first time when his song "One Night" became viral through a comedy video. After two months, he appeared as a model at Madison Square Garden for Kanye West's Yeezy Season 3 fashion line.
Lil Yachty Net Worth & Career
View this post on Instagram
Yachty came up with his first mixtape titled "Lil Boat" in March 2016. A few months later, he made a collaboration song titled "Broccoli" with the rapper, DRAM. The song became popular which peaked at the 5th spot on the Billboard Hot 100. In June 2016, he signed a record deal with the recording label, Capitol Records, and Motown Records. He dropped his second mixtape titled "Summer Songs 2" in July 2016.
Yachty received further recognition after he featured on rapper Kyle's hip hop song "iSpy" in December 2016. He released his first studio album titled "Teenage Emotions" on May 26, 2017. Nearly after a year on March 9, 2018, he released his second studio album titled "Lil Boat 2". The album received mixed reviews from critics. Despite the mixed reviews, the audiences loved the album. In fact, his album made its debut in second place on the US Billboard 200.
Yachty became more popular after he dropped his third album titled "Lil Boat 3" on May 29, 2020. The album made its debut on the US Billboard 200 peaking at the Number 14th spot. Yachty is also a popular celebrity on TikTok where he is followed by 7.2 million people.
Lil Yachty Personal Life
Lil Yachty was dating India Love in 2016. The couple split after his girlfriend, India Love got close with Soulja Boy. Yachty also got in a heated argument with Soulja after a videotape of his ex-girlfriend, India Love with Soulja was leaked. The argument later turned into a physical fight where he ended getting punched by Soulja Boy.
Yachty was arrested in 2015 in a credit card fraud scheme. He was arrested with another man at a mall based in Palm Beach. Yachty had to post an $11,000 bail bond to get released from prison.
Lil Yachty Net Worth
As of 2022, Lil Yachty's personal wealth is estimated to be around $10 million. He has gathered the hefty sum through his music career. Besides that, he has earned a handsome amount from being the face of numerous Nautica and Urban Outfitters clothing lines. As per the report, Yachty is also producing and starring a live-action movie, which is based on a UNO card game.
Lil Yachty News
Crosstalk: Lil Yachty to Make Austin City Limits Television Debut, and More Music News  Austin Chronicle

Drake's Rapper Friend Lil Yachty Auctions Slice Of Pizza Half-Eaten By Him For $500K, Netizens Joke, "They Should Sell A Poo Of Drake"  KoimoiRapper Drake's leftover pizza priced at Rs 4 […]

Gorillaz Announce The Getaway Shows with Kaytranada, Lil Yachty and Remi Wolf  Relix