Top 20 Richest NFL Players Ranked by Their Net Worths
The 20 richest NFL players according to their net worths can be found below. A handful of the names on the list no longer play, while some are today's biggest stars. Meanwhile, the wealthiest player in league history may take you by surprise.
Richest NFL Players
We have collected information from many different sources including Forbes, The Richest, Business Insider, and Celebrity Net Worth to come up with the net worth figures of the richest NFL players on the planet.
Before you begin reading the list, can you guess who the richest non-quarterback to ever play is? Remarkably, all but one of the names below played the sport's most important position.
Kirk Cousins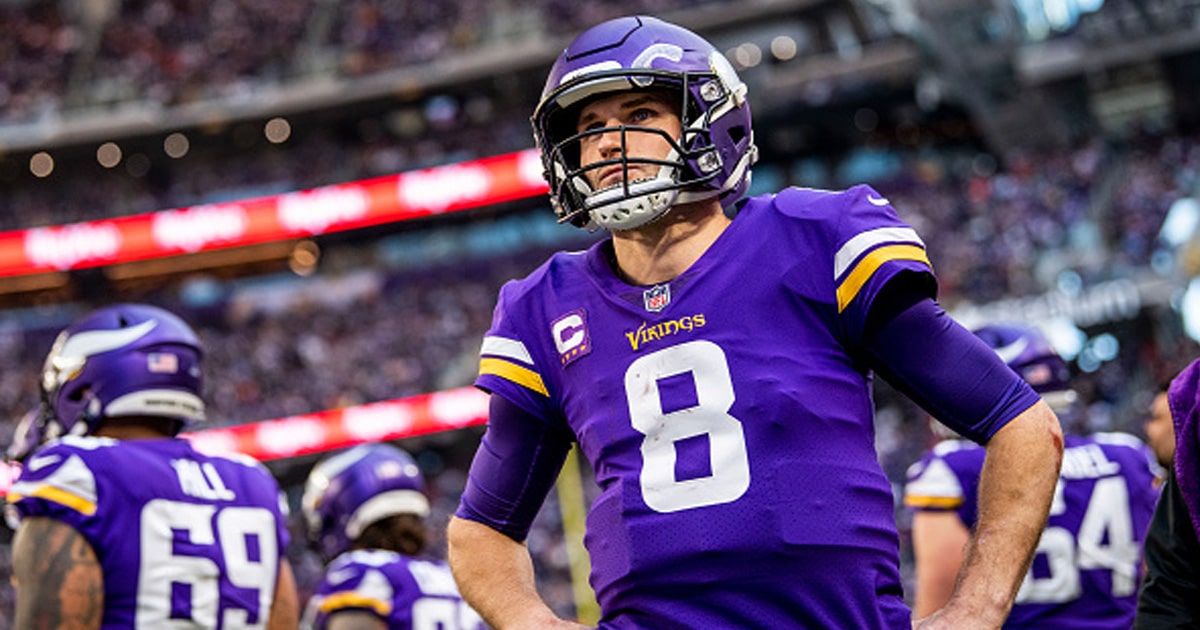 Net Worth: $70 Million
The Washington Commanders (then the Redskins) drafted Kirk Cousins in the fourth round of the 2012 NFL Draft. After making less than $1 million per year over his first four seasons, Cousins secured the bag and hasn't looked back.
From 2016 to 2017 with Washington, Cousins made an average salary of $21.9 million. Then, he signed with the Minnesota Vikings as a free agent prior to the 2018 seasons.
In his four seasons in Minnesota, the QB has made just over $115 million (pre-tax) from his salary. He's currently in the final year of a contract that will yield him between $35 and $45 million in 2022-23.
Matt Ryan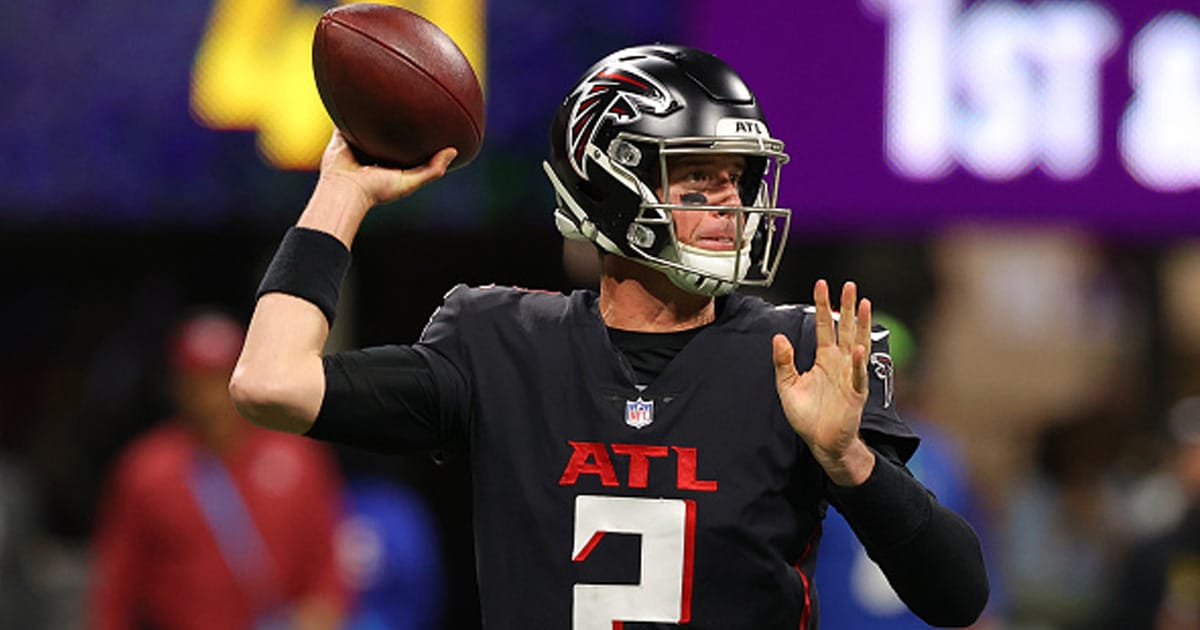 Net Worth: $70 Million
The Atlanta Falcons took Matt Ryan with the third overall pick in the 2008 NFL Draft and he has been with them ever since. As a top 10 pick, Ryan has been making millions since he entered the league.
The former MVP is currently in the midst of a five-year contract worth $150 million with $100 million being guaranteed.
The Boston College standout has made roughly $267 million throughout his 14 seasons in the NFL. Moreover, he has endorsement deals with brands like Delta Air Lines, Gatorade, Mercedes-Benz, and Nike.
Michael Strahan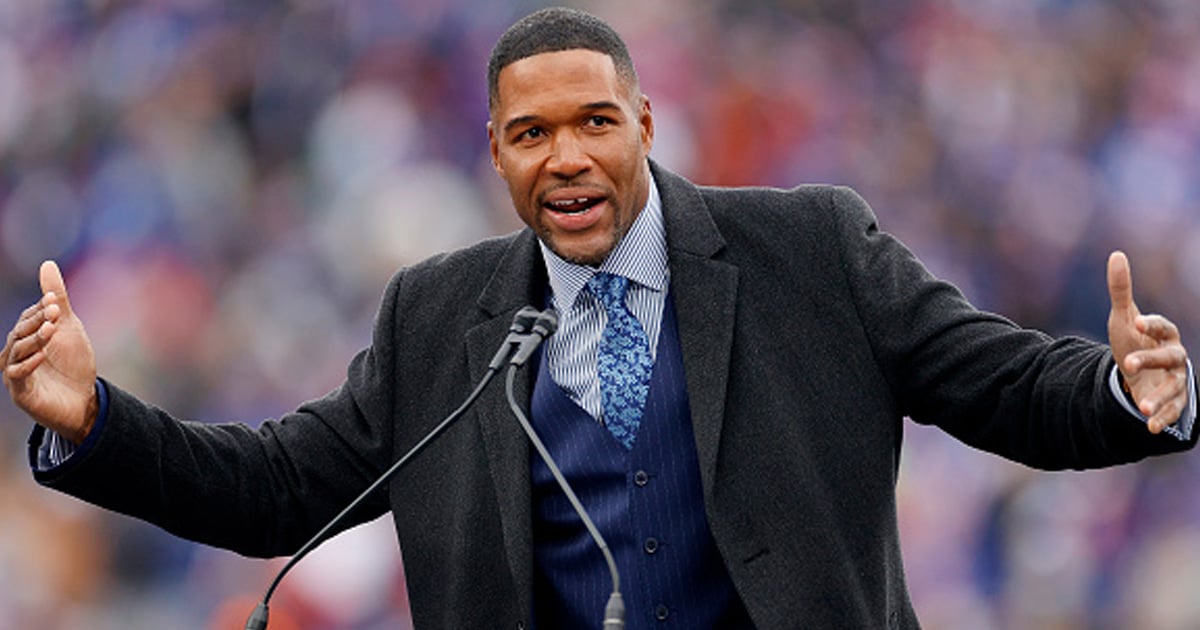 Net Worth: $70 Million
The only non-quarterback to crack the top 20 richest NFL players of all time is none other than Michael Strahan. The New York Giants selected the Hall of Famer pass rusher with the 40th overall pick in the 1993 NFL Draft.
Over the course of his playing years, Strahan signed four different contracts with the Giants. Although, he didn't start making the big bucks until 1999 when he inked a four-year, $32 million contract with the team.
In total, he made about 76.3 million from his NFL contracts. However, he's now making over $15 million per year as a television personality. Also, he has endorsement deals with Metamucil, Subway, Snickers, Pizza Hut, and Dr. Pepper.
Sam Bradford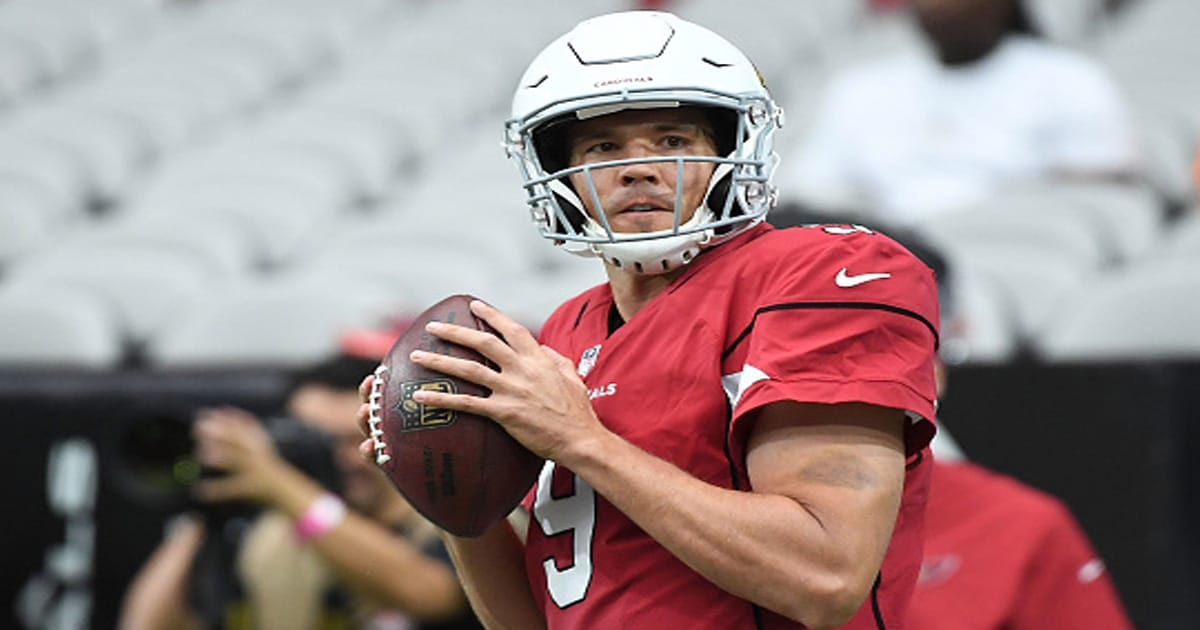 Net Worth: $75 Million
Sam Bradford might be the most surprising name on this list due to the fact he never lived up to the billing of being the top pick in the 2010 NFL Draft.
Yet, the Heisman Trophy winner knew how to stick around and make money in the league. His rookie deal with the St. Louis Rams was six years at $78 million with $50 million being guaranteed.
In his last three years in pro football, Bradford made an average of $18.6 million a season. He had brief endorsement deals with Nike, Nissan, and Bose as well.
Tony Romo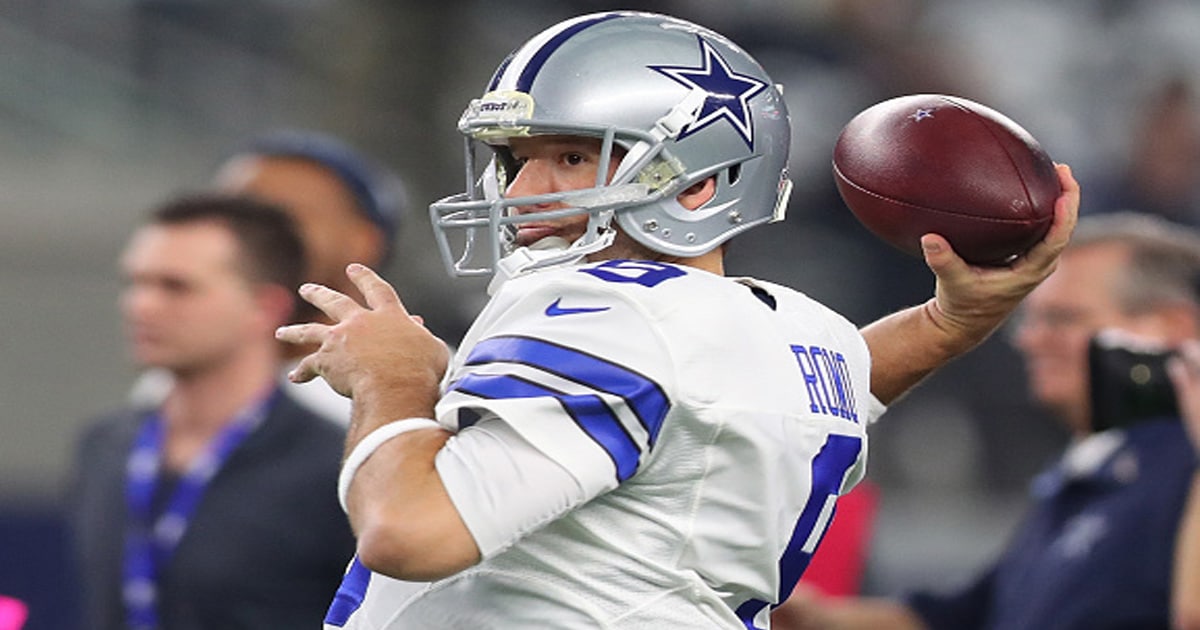 Net Worth: $75 Million
Tony Romo is a name that could end up skyrocketing up this list due to his lucrative television deal with CBS. Currently, the network is paying him $17.5 million per year over the next decade to be a part of their broadcast team.
Back in 2003, Romo went undrafted and ended up signing with the Dallas Cowboys. Through his first four years, he didn't make much, but he proved to be worth a hefty contract extension in 2008.
Dallas gave Romo a pair of six-year deals, the first of which was $67.5 million, with the second being worth a whopping $108 million. He profits from deals with DirecTV, Pizza Hut, and Skechers, as well as a deal with Starter that's worth $10 million.
Philip Rivers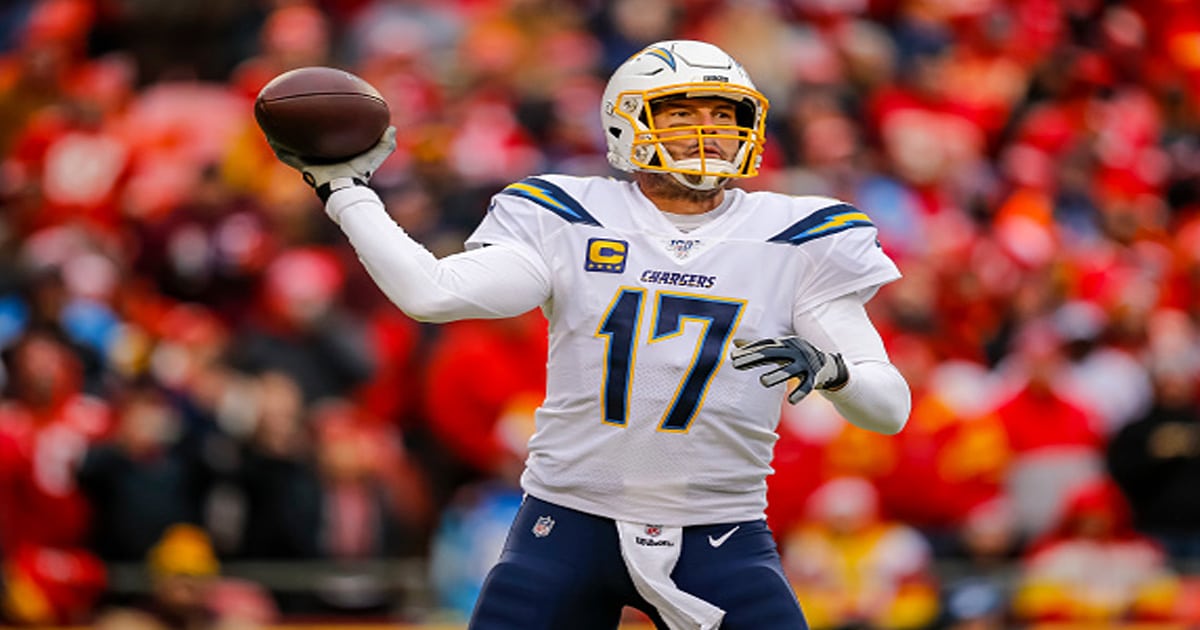 Net Worth: $80 Million
The recently retired Philip Rivers was taken by the New York Giants back in 2004 with the fourth overall pick. However, he wouldn't play any games with them, as he'd carve out a Hall of Fame-worthy career with the San Diego Chargers.
Remarkably, Rivers never made less than $8 million when he was in the NFL. With 16 seasons under center with the Chargers, the gunslinger made a total of $218.9 million.
Then, after his signing bonus, he raked in $25 million in one season with the Indianapolis Colts. Additionally, he had a few minor endorsements with Bose, Papa John's, and DirecTV.
Carson Palmer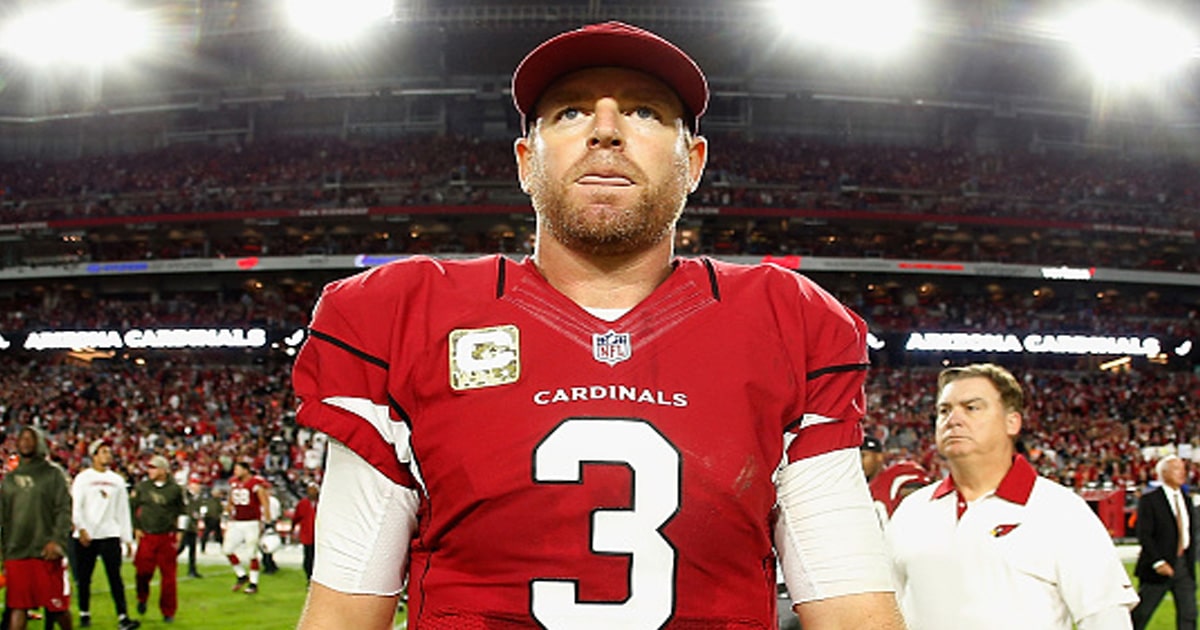 Net Worth: $80 Million
Selected by the Cincinnati Bengals with the top pick in 2003, Palmer was making millions from the moment he put on the striped helmet. His rookie contract was worth $42.7 million over six years.
However, in 2005, he reworked his deal, which extended him through the 2014 season. The strong arm QB made a grand $174 million over his 15-year career with three different squads.
Matthew Stafford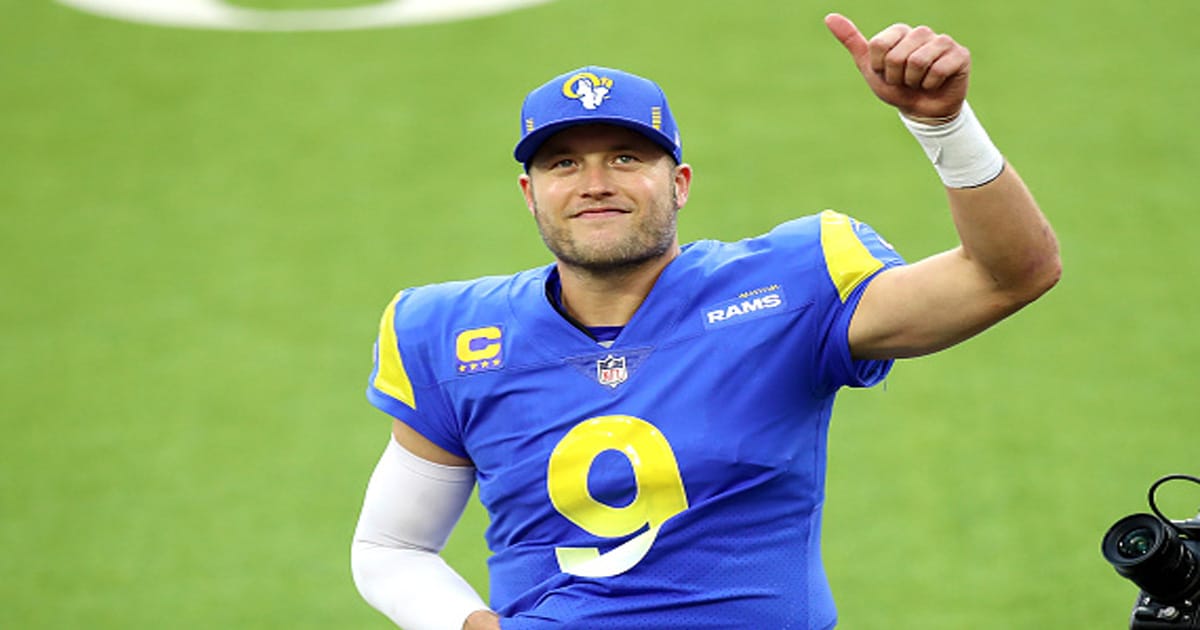 Net Worth: $80 Million
The most recent Super Bowl-winning quarterback enters the list. Like a few others on the richest NFL players list, Matthew Stafford was the top overall pick in his draft class.
In just his second NFL season, Stafford made over $26 million through incentives and his option bonus. Furthermore, he made $219.3 million from his 12 seasons playing with the Detroit Lions.
Through his two seasons playing with the Los Angeles Rams (before becoming an unrestricted free agent), Stafford will make north of $40 million.
Ben Roethlisberger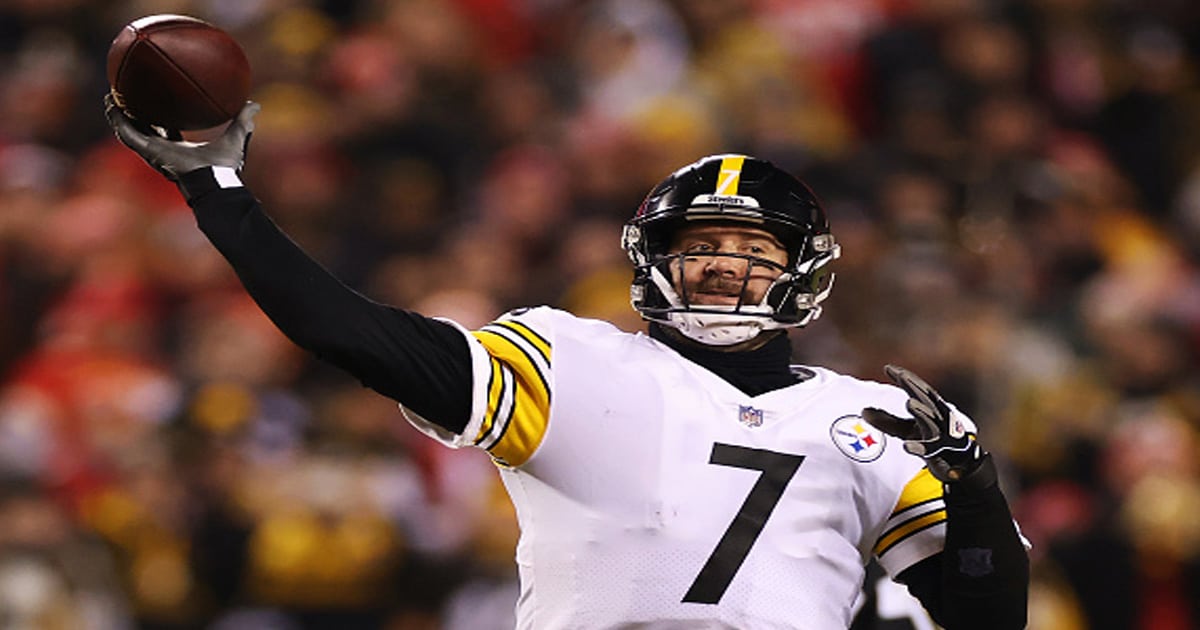 Net Worth: $100 Million
The recently retired Ben Roethlisberger will receive a gold jacket for his time at the helm of the Pittsburgh Steelers offense. Commendably, "Big Ben" spent all 18 years of his pro career with the same franchise, winning a pair of Super Bowls.
In total, the Steelers paid Roethlisberger a ridiculous $267.3 million. His highest-earning year came in 2019 when he made $40 million just in that season.
Said to be making about $1 million a year from endorsements, Roethlisberger has worked with brands such as Nike, Fanatics, Panini, Sprint, and Upper Deck.
Joe Montana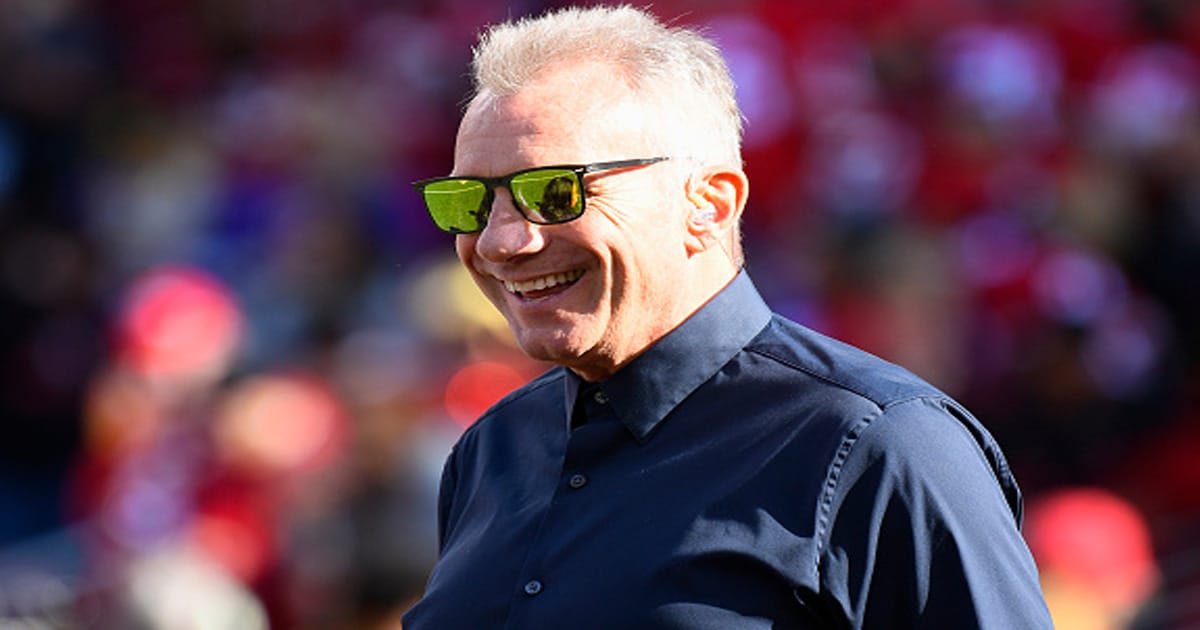 Net Worth: $100 Million
One of the most credentialed and respected quarterbacks ever is the four-time Super Bowl champ, Joe Montana.
"Joe Cool" played in a different era, one where contracts weren't so outlandish. Actually, the Hall of Famer only made about $25.5 million over the course of his 14-year career.
Yet, Montana has made significantly more from his ventures and investments outside of football than he ever did playing. He has popped up in commercials for companies like Guinness, Schick, Papa Johns, Mastercard, AT&T, and several others.
Brett Favre
Net Worth: $100 Million
The Atlanta Falcons took Brett Favre with the 33rd overall pick in the 1991 NFL Draft. Though, he'd never start a game for them. Instead, he spent his prime playing with the Green Bay Packers.
The three-time MVP made $97.1 million over his 16 seasons wearing the green and yellow. Also, he earned about $40 million playing three seasons with the New York Jets and the Vikings.
Since retirement, Favre has partnered with Nike, Snapper, Remington, Sears, Prilosec, Sensodyne, MasterCard, Wrangler, and of course, Copper Fit.
Aaron Rodgers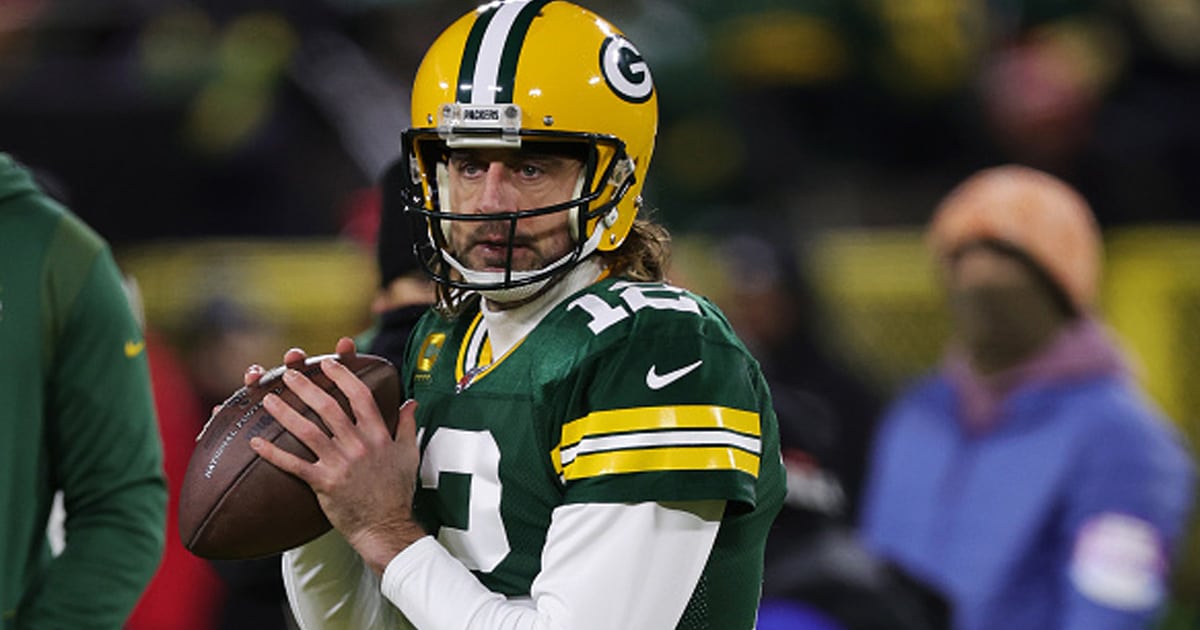 Net Worth: $125 Million
One of the current faces of the NFL actually had to sit behind Favre for a couple of years before getting his time to shine.
Rodgers has been an absolute stud since stepping onto the field as the full-time starter in 2008. In 17 seasons, the quarterback has made $263.6 million from the Packers organization.
The superstar has worked with companies like Adidas, Bose, Prevea Healthcare, Izod, Pizza Hut, and State Farm Insurance. It's estimated that he makes $9 million annually from his endorsements.
Russell Wilson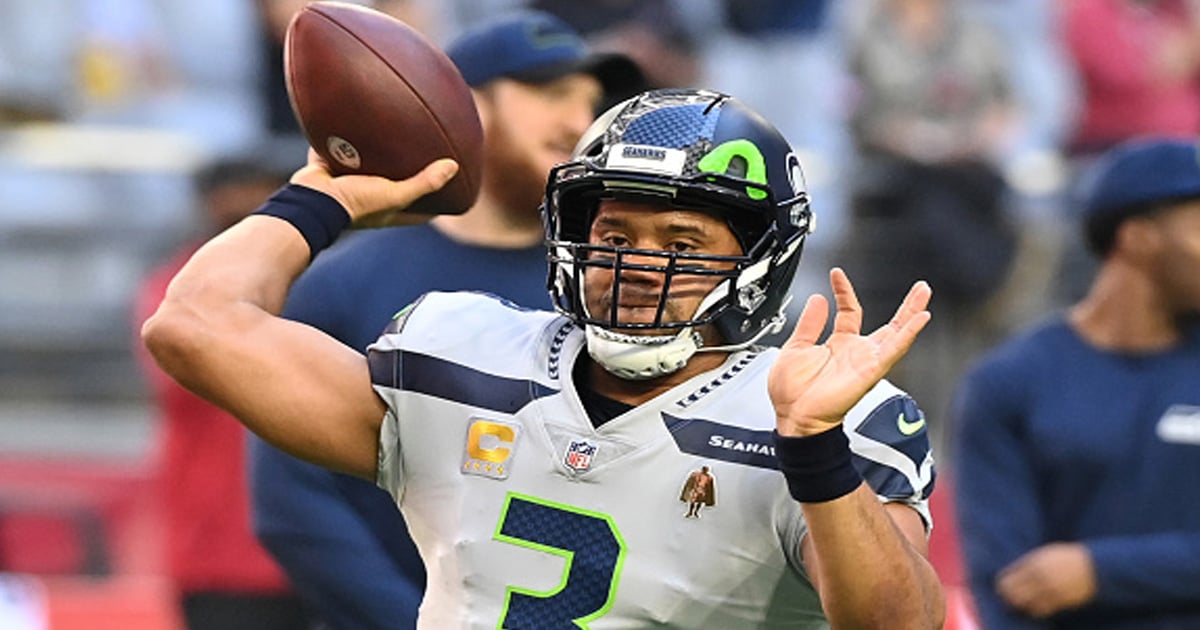 Net Worth: $135 Million
Coming in just ahead of Rodgers is one of his contemporaries, Russell Wilson of the Seattle Seahawks. A dual-sport athlete out of the University of Wisconsin, Wilson has been a steal out of the third round for Seattle.
Moreover, the franchise has paid their centerpiece $181.3 million over his 10 seasons. Additionally, he is slated to make $51 million in the next two years if he remains with the team.
Like Rodgers, Wilson earns about $9 million per year from endorsements. He is sponsored by brands like Amazon, Bose, Mercedes Benz, Alaska Air Group, Nike, Wilson Sporting Goods, Microsoft, amongst many others.
Eli Manning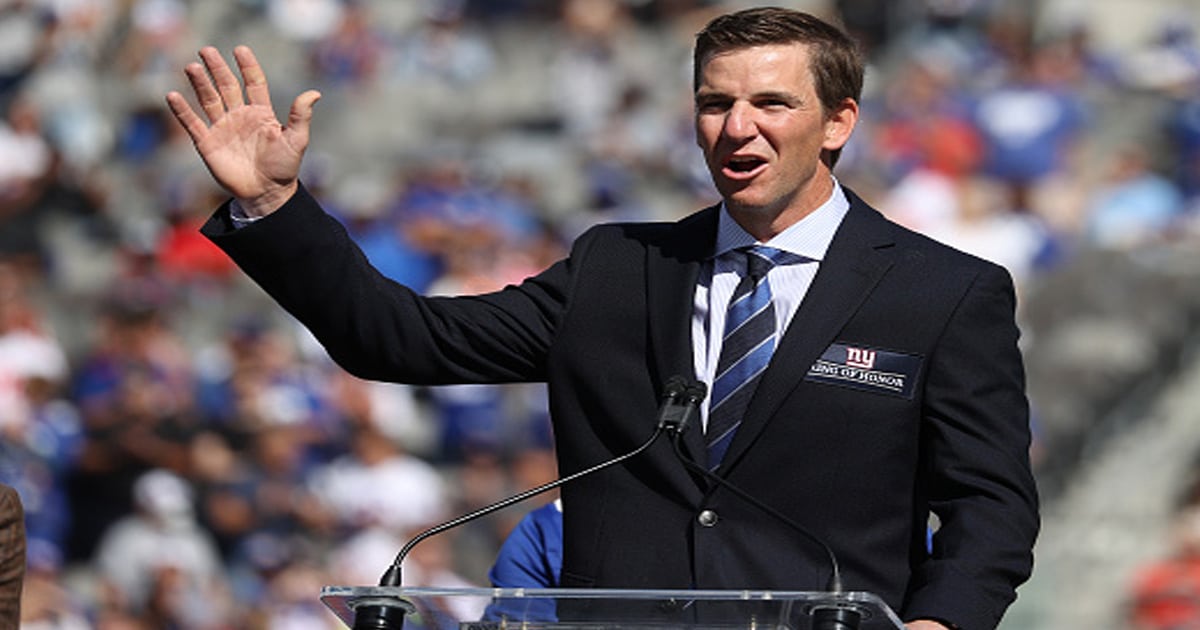 Net Worth: $150 Million
While Eli isn't the quarterback his brother was, he managed to carve out an incredibly successful NFL career when it was all said and done. In 15 seasons with the Giants, Eli brought two Super Bowl trophies back to the city of New York.
Overall, the Giants paid Manning roughly $252 million. In fact, there were two seasons $30 million, even raking in $37 million in 2015.
His portfolio outside of football is impressive. Notably, holding endorsements from Nike, Hublot, Toyota Motor, Visa, DirecTV, and Gatorade. He even signed a three-year deal as a broadcaster.
John Elway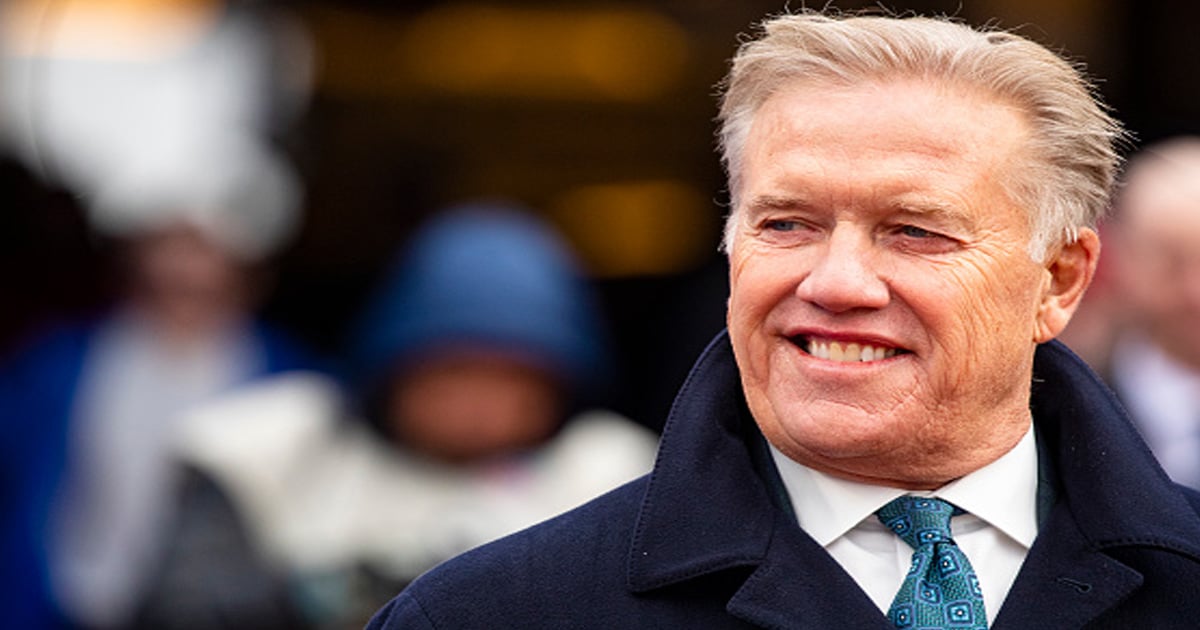 Net Worth: $150 Million
The Baltimore Colts took John Elway with the first overall pick in the 1983 NFL Draft. Yet, he'd play his entire career under center of the Denver Broncos, leading them to a pair of Super Bowl victories.
Such is the case with all players who played in the 1980s and 1990s, Elway's contracts don't mirror the ones seen today. In 16 seasons, he made just $45 million, a figure top quarterbacks earn in a year nowadays.
However, Elway has made the bulk of his money in retirement. First, he has had endorsements with Nestle, Neptune Krill Oil, Sprint, and Chevrolet.
Then, he owned several car dealerships, owned an Arena Football team, opened restaurants, and has worked in the Broncos front office.
Drew Brees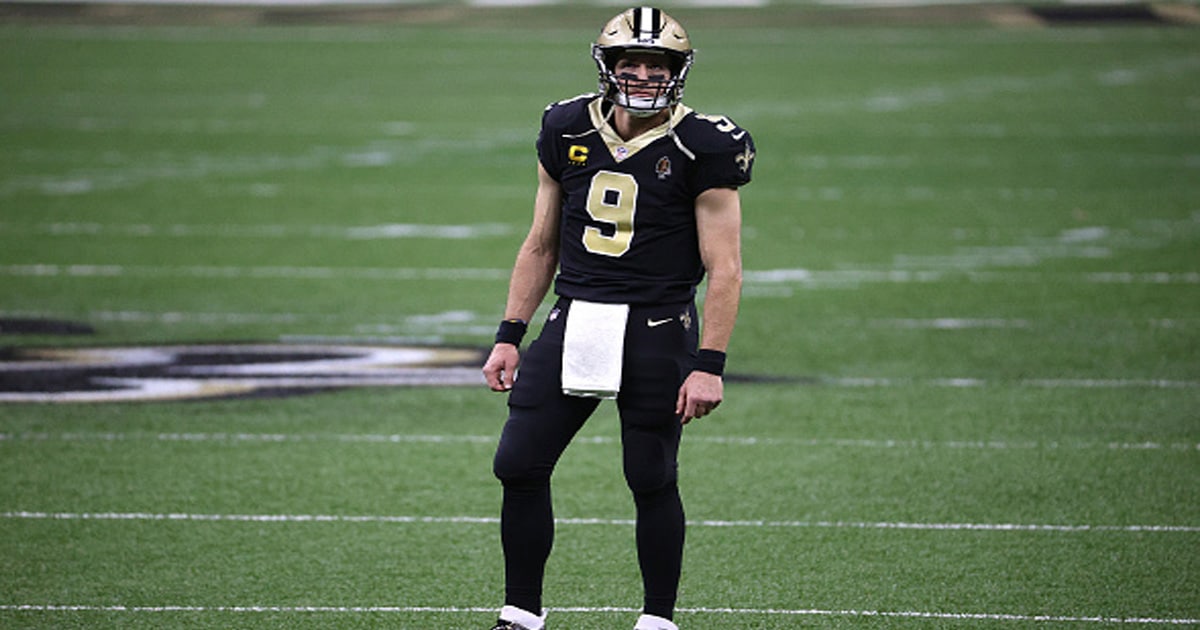 Net Worth: $160 Million
Many doubted the ceiling of Drew Brees due to his short stature, but he quickly proved people wrong with his accuracy and ability to read defenses. The second-round pick put together a 20-year career that stacks up with the very best.
Over his 20 seasons with the New Orleans Saints, Brees amassed a total of $269.7 million in earnings.
He also reached endorsement deals with Nike, Microsoft, PepsiCo, Verizon, and Wrangler. Deals that reportedly net him $13 million a year. Recently, he signed a deal with NBC that's supposedly worth $6 million annually.
Steve Young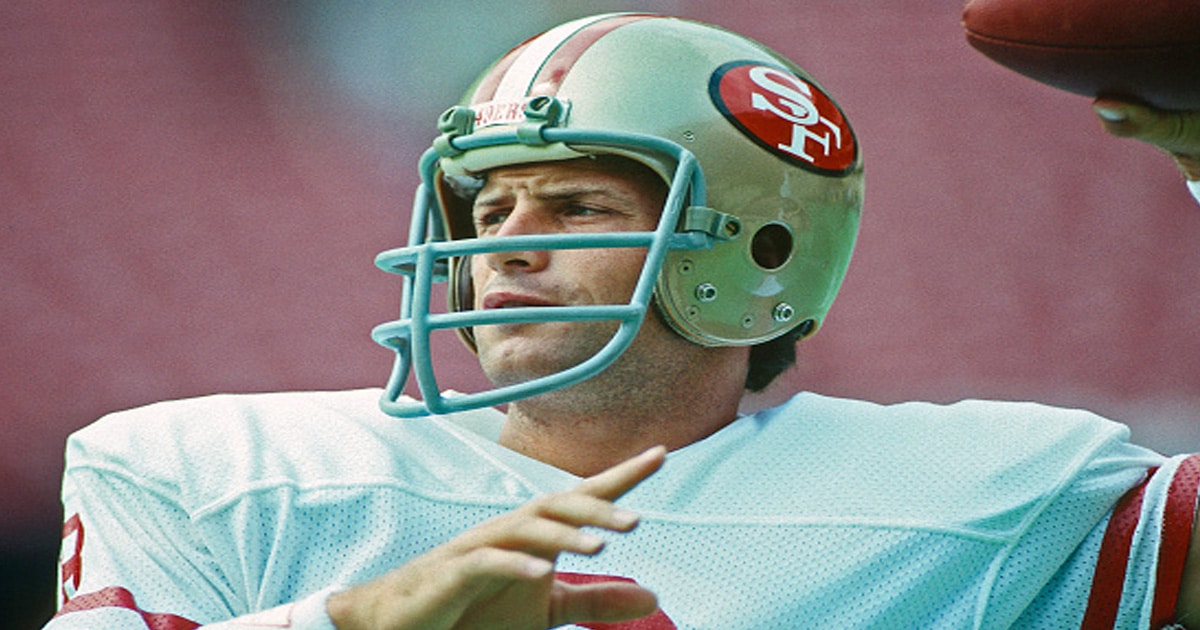 Net Worth: $200 Million
The successor to Joe Montana, none other than the lefty dual-threat QB Steve Young. In 15 seasons in the league, Young grossed just over $49 million, mostly from the 49ers.
Remarkably, he signed a contract with USFL in 2013 that reportedly pays him $40 million when it's all said and done.
The southpaw quarterback makes money from endorsements through All-Sport, Visa, and Gatorade. Lastly, he served as an analyst on ESPN's Monday Night Football for several years.
Tom Brady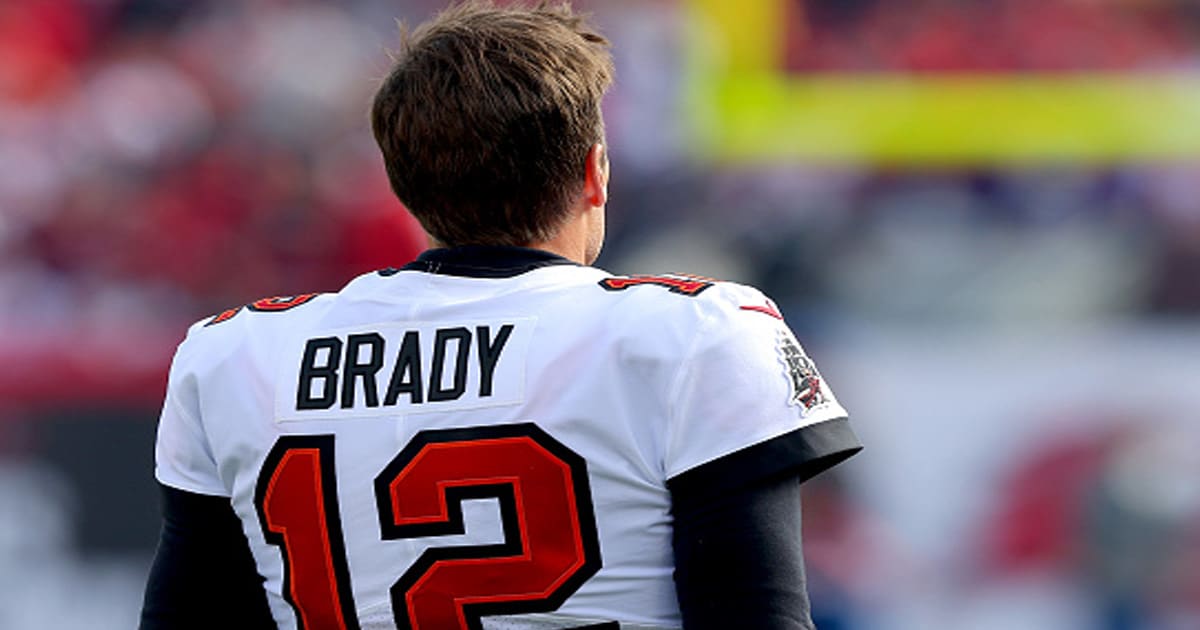 Net Worth: $250 Million
The unquestioned greatest quarterback of all time comes in at number three on the richest NFL players list. The sixth-round pick only went on to win seven Super Bowls and three regular-season MVPs.
In 20 full seasons with the New England Patriots, Brady made an incredible $235 million. Then, he saw $57.8 million enter his bank account in just two seasons with the Tampa Bay Bucs.
The easily marketable star has made over $100 million through his endorsements and investments over the years. His most lucrative deal is with Under Armour, which pays him $10-15 million a year.
Peyton Manning
Net Worth: $250 Million
After a rough rookie season, Peyton Manning lived up to and exceeded the hype that he had entering the NFL, going on to win two Super Bowls and five MVP awards.
In 14 seasons with the Colts, Manning raked in $171.7 million. He then made $77 million in just four seasons playing with the Broncos.
Through the years, he's become the spokesperson for brands like Buick, DirecTV, Gatorade, Nike, Papa John's, along with Nationwide. Like his brother, Peyton signed a three-year contract with Monday Night Football on ESPN.
Roger Staubach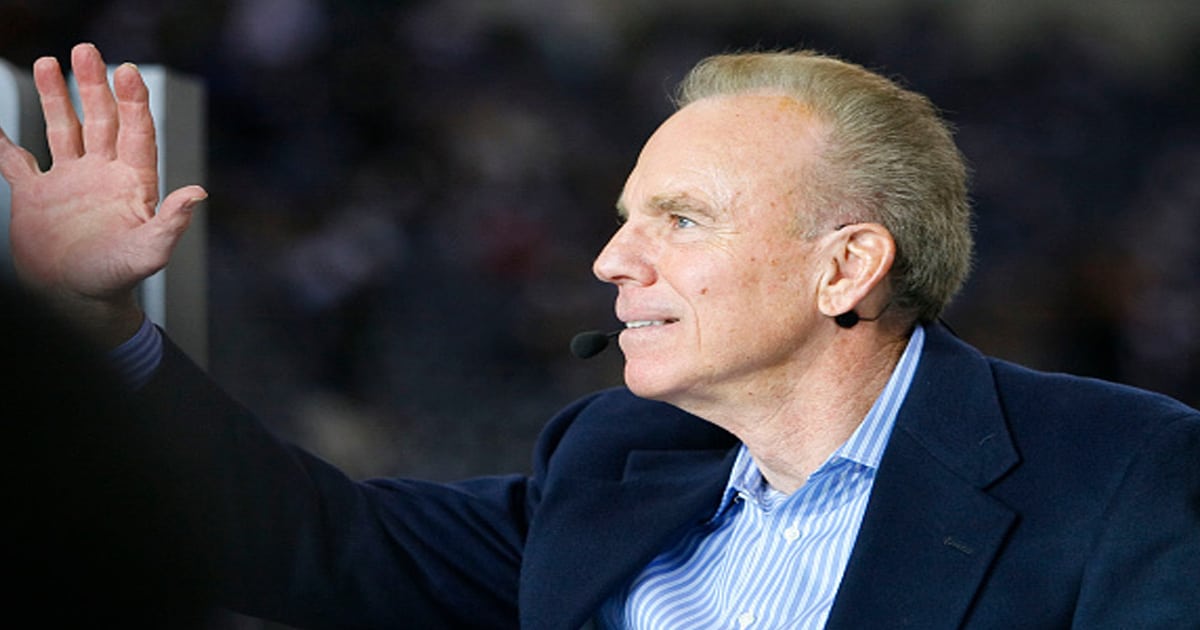 Net Worth: $600 Million
The top spot on the list goes to Hall of Fame quarterback Roger Staubach, which may come as a surprise to some considering he played in the 1970s.
The bulk of Staubach's fortune is derived from the commercial real estate business he launched called, The Staubach Company.
After decades of amassing a client base, Staubach sold the company to Chicago-based real-estate brokerage firm Jones Lang Lasalle for $613 million.
Credit to Staubach, who wasn't making much as a professional quarterback, for finding additional sources of income to support his family and eventually, landing in the top spot of the richest NFL players.