Byron Allen Net Worth: How Rich Is the Businessman in 2022?
Allen is an American businessman, philanthropist, and television producer who is best known for heading the U.S. media company Entertainment Studios. The Byron Allen net worth figure is roughly $450 million as of 2022.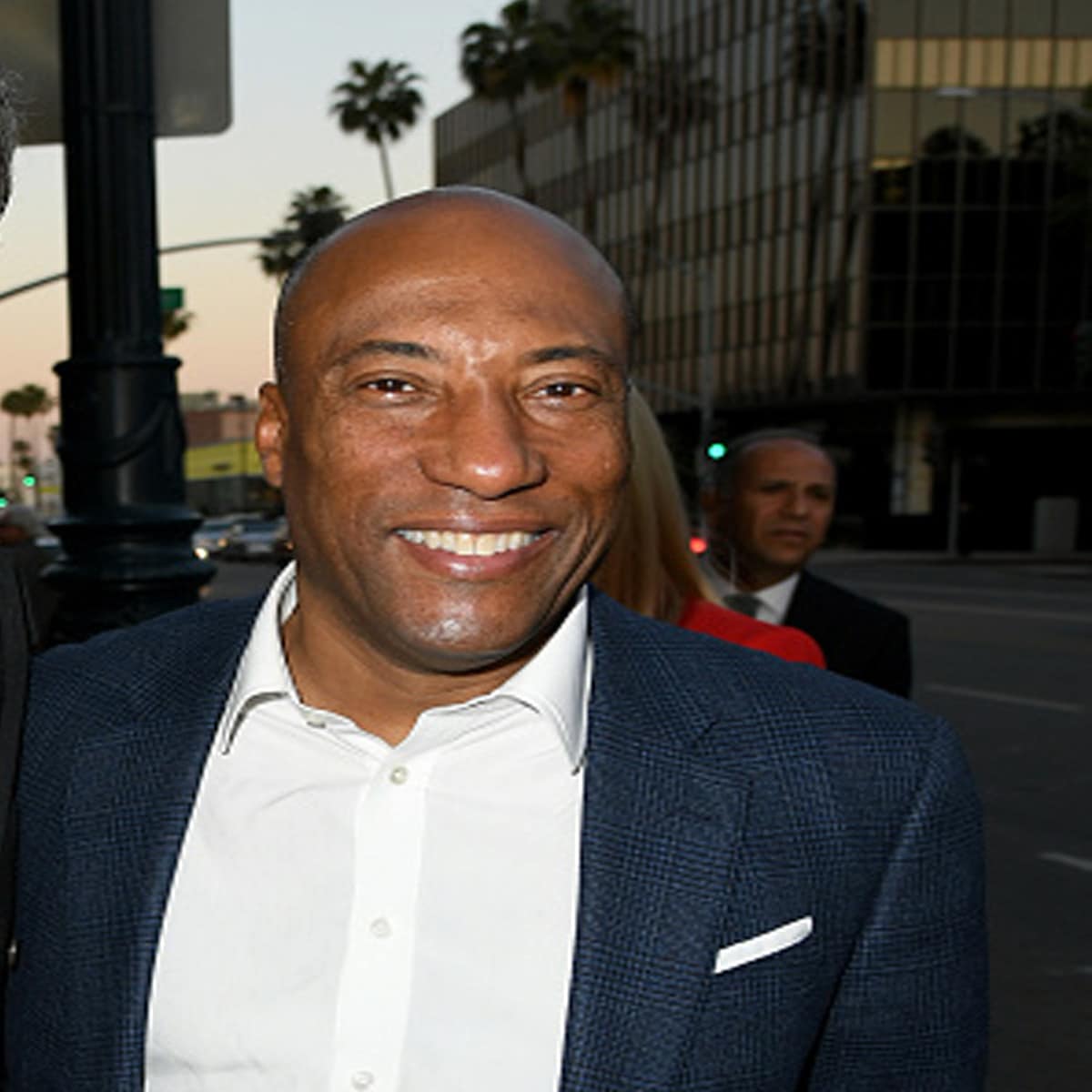 Early Life
| | |
| --- | --- |
| Full Name | Byron Allen Folks |
| Birth Date / Age | April 22, 1961 / 60 Years Old |
| Birth Place | Detroit, Michigan, USA |
| Source of Wealth | Business / Media |
| Relationship Status | Married To Jennifer Lucas |
| Height | 5 ft. 8 in. / 176.8 cm. |
| Net Worth | $450 Million |
Byron Allen Folks was born in April of 1961 in Detroit, Michigan to parents Robert and Carolyn. When he was young, Byron's parents split up, leaving him to live solely with his mother.
At around the age of seven, he and his mother moved to Los Angeles. There, his mother landed a job as a publicist at NBC studios in Burbank, California. Immediately, Allen became interested in show business.
Impressively, he created his first stand-up routine when he was 14 years old. He then began performing his set at local comedy clubs in the LA area.
As far as education is concerned, Allen graduated from Fairfax High School before earning his degree from the University of Southern California (USC).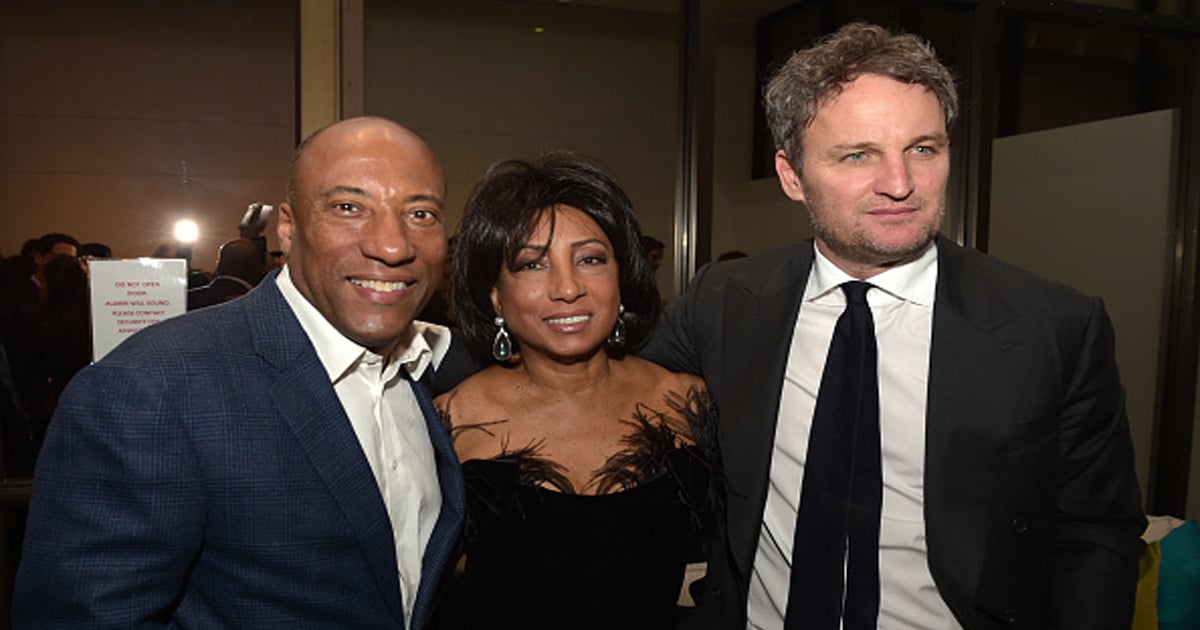 Byron Allen Net Worth and Career
Remarkably, Allen was invited by Jimmie Walker to join his comedy writing team alongside prominent comedians Jay Leno and David Letterman. This was when Allen was still just an adolescent.
When he was 18, Allen debuted on The Tonight Show Starring Johnny Carson. He then booked a gig as a regular presenter on the NBC series Real People.
Three years later, his show called Kickin' It with Byron Allen was picked up and ran for 21 seasons. In 1993, he founded his wildly successful Entertainment Studios.
Subsequently, the studio's very first series, Entertainers with Byron Allen, was launched.
Since then, Entertainment Studios has produced shows spanning various genres including sitcoms, game shows, court shows, talk/magazine series, and syndicated specials.
In 2015, the studio acquired Freestyle Releasing, which was used to expand into film distribution. Their first movie was 47 Meters Down, which grossed $44 million at the box office.
Throughout the years, the studio has made several other notable acquisitions. First, they bought The Weather Channel in 2018. Second, they partnered with Sinclair Broadcast Group in Diamond Holding Group to acquire Fox Sports Networks.
How Is Byron Allen So Rich?
Aside from the media empire that he has built, Allen has been smart with his revenue model. Reportedly, he allows each network to license his shows for free which grants him the right to directly sell 50 percent of the advertising.
In actuality, Allen has received a solid chunk of money through lawsuits. Through the years, he has sued Comcast, AT&T and Charter Communications, along with McDonald's in a $10 billion suit.
The business mogul has made his mark in the real estate industry as well. In 2018, he bought a nearly $23 million island retreat in Hawaii. The next year, he purchased a 3,000 sq. ft. condo in one of Manhattan's most expensive buildings.
Additionally, he recently paid $19.9 million for a mansion in Beverly Hills along with buying a $27 million home in Aspen, Colorado.
Very recently, Allen announced he would be bidding to buy the NFL sports franchise the Denver Broncos. If purchased, he would become the first African-American NFL owner in history.
Byron Allen Instagram and Twitter
Despite not being the biggest social media influencer, Allen does have a fanbase on a couple of platforms. For starters, he possesses 15,600 followers on his Instagram account. To accompany that, he has 16,100 Twitter followers at this point.
Byron Allen Net Worth
The Byron Allen net worth figure of $450 million has been amassed through decades of prominence within the entertainment industry. Although not a household name, Allen has quietly built an empire in the world of Hollywood.
Byron Allen