Lil Uzi Vert Net Worth, Age, Height, and Girlfriend
Lil Uzi Vert is an American rapper, singer, and songwriter who is best known for his popular music catalog and eccentric fashion style. He's also garnered attention from his decision to implant a diamond into his forehead.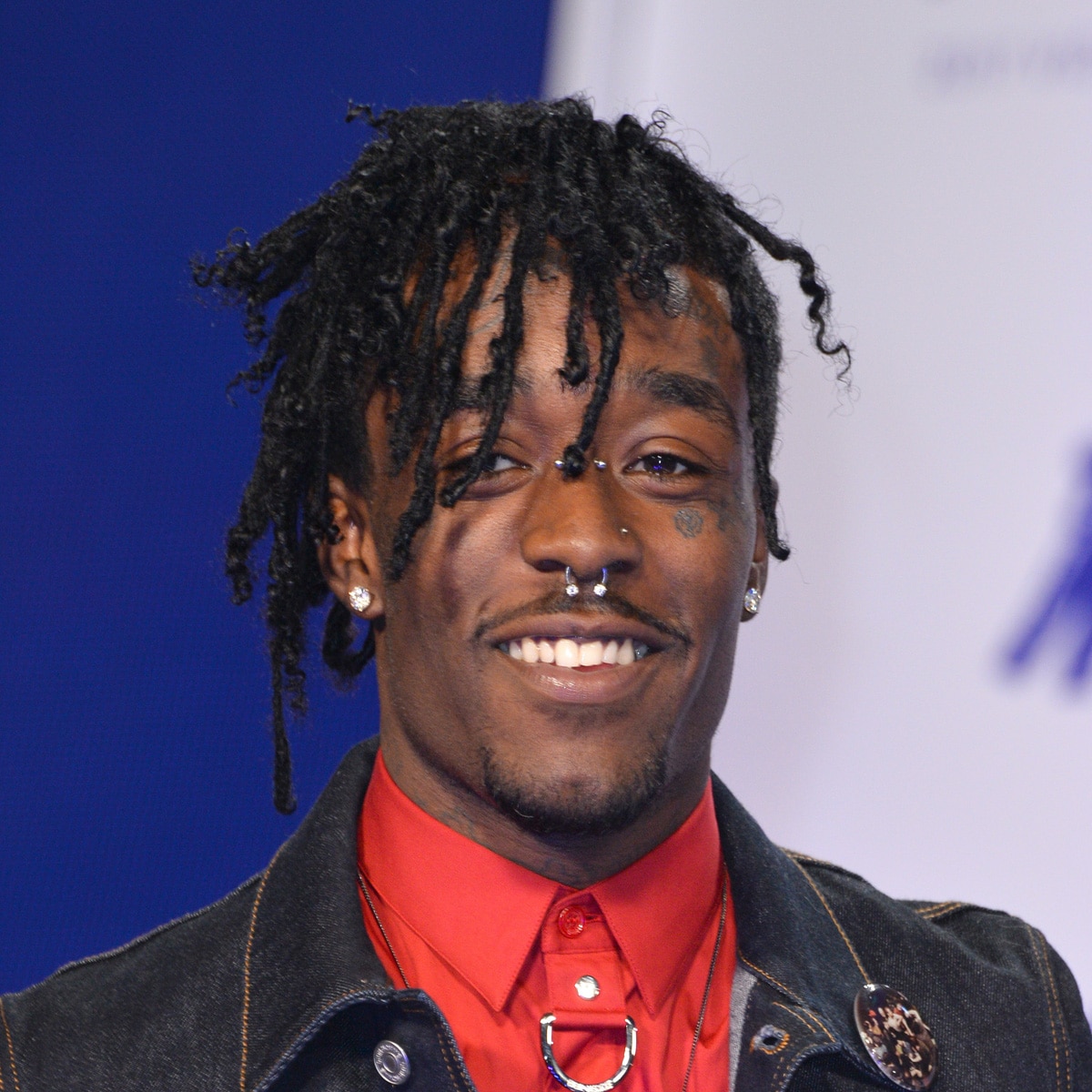 Early Life
| | |
| --- | --- |
| Full Name | Symere Bysil Woods |
| Birth Date / Age | July 31, 1995 / 26 Years Old |
| Birth Place | Philadelphia, Pennsylvania |
| Source of Wealth | Rapping |
| Relationship Status | Dating Jatavia Johnson (JT) |
| Height | 5 ft. 4 in. / 162.6 cm. |
| Net Worth | $17 Million |
Symere Woods was born in Philadelphia, PA, and there's little to no information on the rapper's parents or siblings. Uzi grew up listening to a variety of different artists ranging from Meek Mill and Wiz Khalifa to Marilyn Manson and The All-American Rejects.
Where is Lil Uzi Vert from?

As many are aware by now, he was born in raised in Philadelphia. Specifically, Uzi was brought up in Francisville, which is a neighborhood located within North Philly. He would remain in this area until around 2014.
Uzi attended Northeast High School where he was voted class clown and started rapping for fun. He began freestyling in the 10th grade with his classmate William Aston. The two even formed a short-lived rap group called Steaktown.
Eventually dropping out of high school, Uzi decided to take rapping seriously after getting kicked out of his mother's house. It was around this time when he got his first face tattoo also.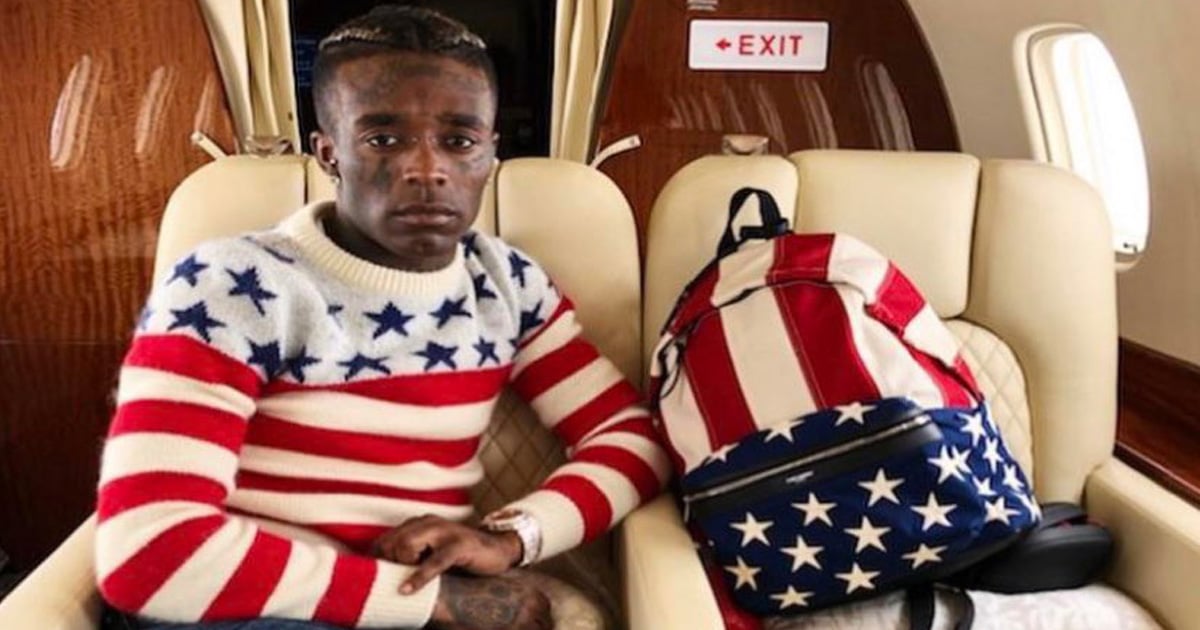 Lil Uzi Vert Net Worth and Music Career
Uzi dropped his very first project titled Purple Thoughtz Vol. 1 in January of 2014. Originally going by Sealab Vertical, Uzi was encouraged to change his moniker after an associate said his rapid-fire delivery was like a machine gun.
As of 2021, he receives 21.5 million monthly listeners just on Spotify. Over the course of his career, Uzi has released two studio albums, four mixtapes, and a collaboration tape with Gucci Mane. He's been one of the most successful artists since he jumped in the game.
Currently, Uzi is signed to both Atlantic Recording Corporation and Roc Nation. The song that put him onto the mainstream was Money Longer, which has since been certified as double platinum.
Uzi's debut studio LP has since gone double platinum as well. Luv Is Rage 2 was packed with tracks like XO Tour Llif 3 and Sauce It Up. Meanwhile, it featured production from the likes of Maaly Raw and Don Cannon.
Then his second album titled Eternal Atake moved 1.86 million album-equivalent units in 2020 alone. Moreover, the song Baby Pluto managed to knock Roddy Ricch's The Box off of the top spot on the charts, garnering 3.3 million streams in roughly four months.
Lil Uzi Vert Twitter
Uzi has a massive fandom on Twitter, boasting 8.6 million followers. Whereas, he only follows 30 people whom including Kanye West, The Weeknd, and Young Thug. The rapper posts semi-regularly on his account.
To go along with that, the Philly native has a whopping 15.9 million followers on Instagram. All the while, Uzi earns a big profit through his YouTube channel, which has 8.4 million subscribers.
Uzi has been on the road touring consistently dating all the way back to 2014. A solid portion of his net worth has come from this, performing with acts like YFN Lucci and Cardi B. The rapper has also appeared at dozens of different music festivals over the years.
Several years ago, Uzi Vert launched his own line of merchandise which he profits off of to this day. On the site, fans can purchase apparel, accessories, and music.
Lil Uzi Vert Height (How Tall is Lil Uzi Vert?)
The music star stands at just five foot four or 1.63 meters. Uzi is listed as weighing somewhere between 140 and 150 pounds or 63.5-68 kilograms. In his song Sanguine Paradise, he stated that if he stood on his money he'd be six foot six.
To compare, Uzi is just about the same height as hip hop legend Lil Wayne. Conversely, he'd be towered over by the five-foot-eleven Freddie Gibbs.
Lil Uzi Vert Girlfriend
Symere Woods is currently romantically involved with JT a.k.a Jatavia Johnson, who's a member of City Girls. JT along with Yung Miami form the duo who featured on Drake's In My Feelings track.
Uzi previously dated fashion designer Brittany Bryd for nearly four years. Believe it or not, Uzi's current lover was sentenced to 24 months in federal prison for aggravated identity theft on fraudulent credit card charges. She'd end up serving hardly any time at all though.
Lil Uzi Vert Diamond
Shockingly, the rapper literally had a $24 million pink diamond implanted directly into his forehead. Unfortunately, the stone was dislodged from his head at the recent Rolling Loud festival when he jumped into the crowd.
Luckily, he didn't suffer any serious damage from the incident. Now, Uzi has a barbell piercing in its place, and yes, he still has the diamond in his possession.
Lil Uzi Vert News