Lil Dicky Net Worth: How Rich is the Rapper in 2022?
Lil Dicky is an American rapper, comedian, and actor who is best known for his hip hop catalog which includes his debut album, Professional Rapper. He also co-created a television series called Dave in 2020.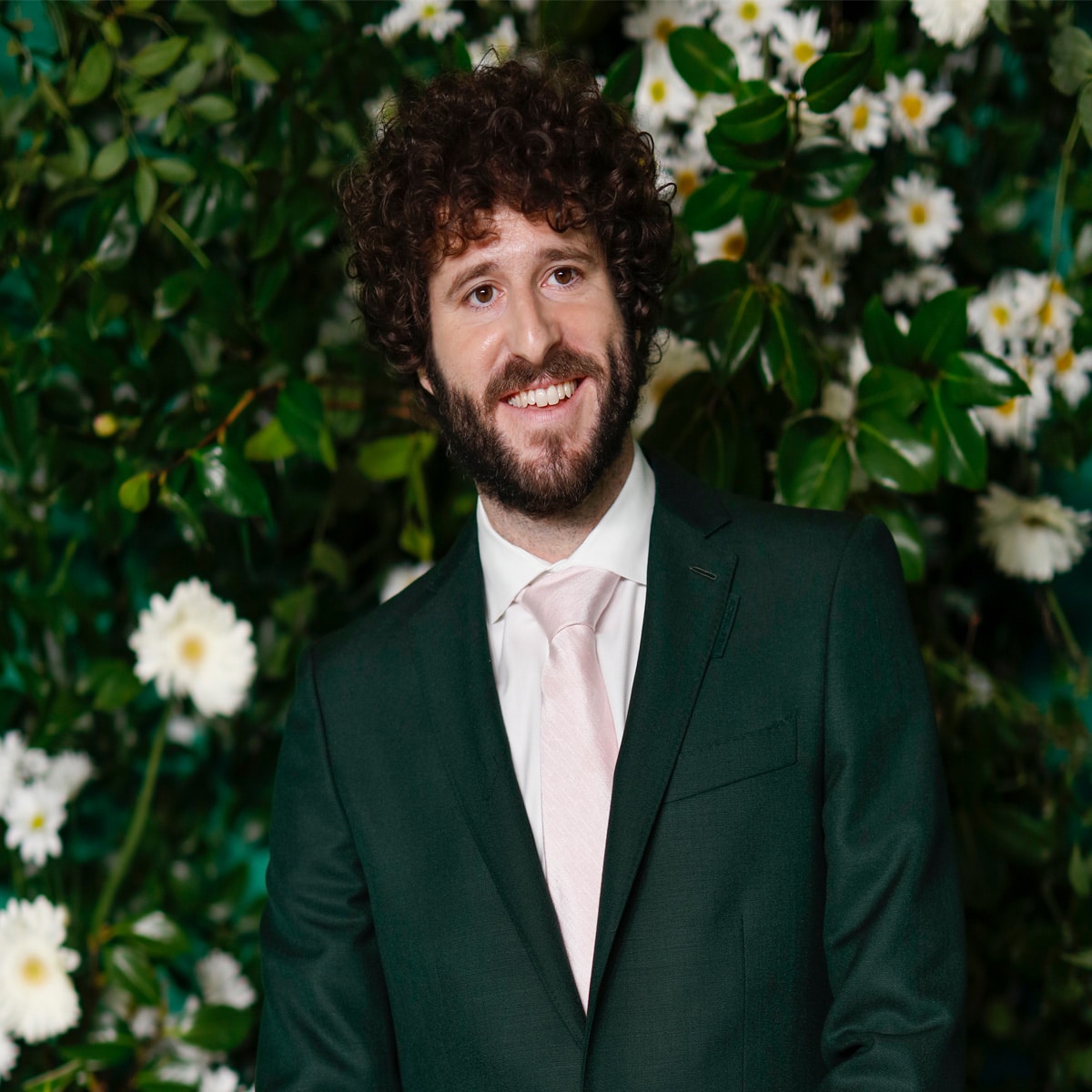 Early Life
| | |
| --- | --- |
| Full Name | David Andrew Burd |
| Birth Date / Age | March 15, 1988 / 34 Years Old |
| Birth Place | Cheltenham Township, Pennsylvania |
| Source of Wealth | Rapping / Acting |
| Relationship Status | Single |
| Height | 5 ft. 11 in. / 180 cm. |
| Net Worth | $8 Million |
Dicky was born in March of 1988 on the northern border of Philadelphia, Pennsylvania in a township called Cheltenham. We know that his mother's name is Jeanne, but nothing is known regarding his father.
Specifically, Dicky grew up in the Elkins Park neighborhood in an upper-middle-class Jewish home. Interestingly, the rapper was born with a tangled urethra and hypospadias, requiring multiple surgeries to fix.
Burd went to Israel when he was 14 years old to attend the Seeds of Peace International Camp. Upon returning to the states, he went to Cheltenham High School. He then enrolled in the University of Richmond, where he graduated summa cum laude in 2010.
After college, Dicky moved to San Francisco, California where he worked in an advertising agency named Goodby, Silverstein & Partners. Eventually, he'd land in their creative department.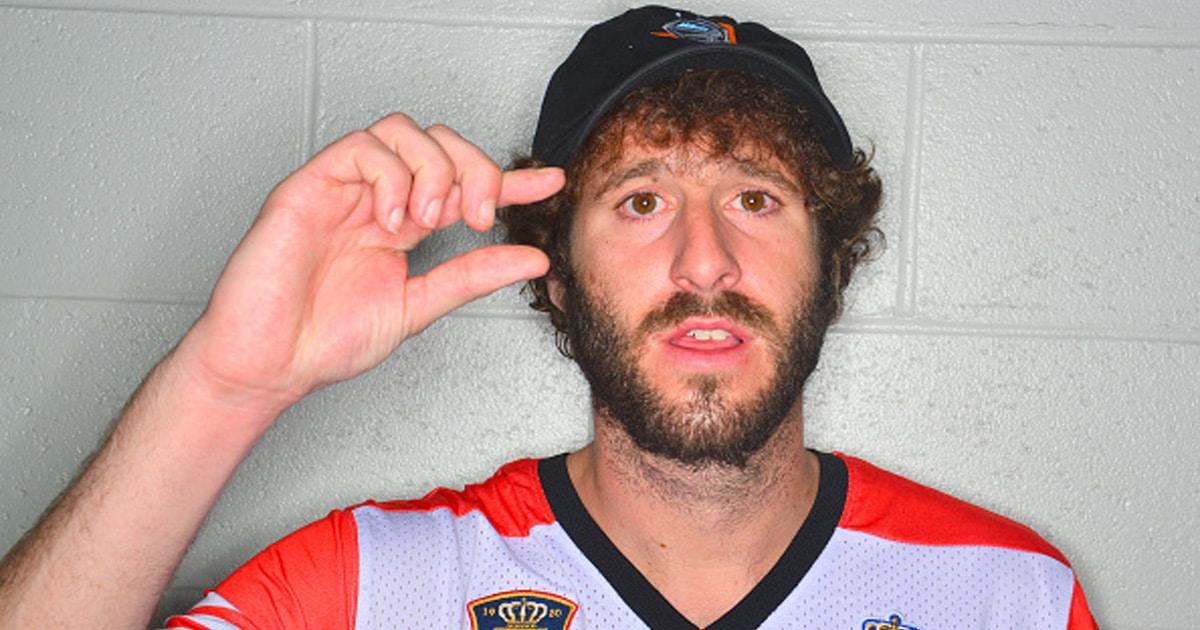 Lil Dicky Net Worth and Career
From 2011 to 2013, Dicky worked on his debut mixtape while still working his day job. The tape's lead single, Ex-Boyfriend, received over a million views on YouTube within the first 24 hours of its release.
Fast forward to 2022, and Dicky is currently receiving 4.3 million monthly listeners just on Spotify. Moreover, he has worked alongside acts like Chris Brown, Snoop Dogg, Fetty Wap, and many others.
After holding his first live concert in 2014, the PA native has been on the road performing consistently. In total, he has headlined six different tours, including his 2018 Australia and New Zealand Tour.
Dicky's debut studio LP titled Professional Rapper dropped in July of 2015. The 20 track project debuted at number seven on the Billboard 200 chart and it's since been certified as Gold by the RIAA in the United States.
Dicky is far from just a rapper though. In 2020, his FXX show called Dave premiered to critical acclaim. The show is co-created with Jeff Schafer and it depicts a fictionalized version of Burd's life as a rapper.
Lil Dicky Earth
Backtracking to 2019, Dicky released a single called Earth, which highlighted the encouragement of better environmental practices. Although not perceived favorably by critics, Dicky gave some of the proceeds to relative charities.
The song's music video contained appearances from the likes of Justin Bieber, Ariana Grande, Miley Cyrus, and even Leonardo Dicaprio, amongst many others.
Like most entertainers, Dicky has a strong following on social media, which earns him an income steadily throughout the year. For starters, the rapper possesses 3.1 million followers on Instagram to accompany his 685,200 Twitter followers. Also noteworthy, he owns 7.8 million subscribers on his YouTube channel.
Another addition to his net worth is his merchandise, which he launched a handful of years ago. On the site, fans can purchase apparel as well as accessories which includes a "Dave Plush".
The multi-talented content creator has amassed an impressive net worth through being successful in several different areas. He has consistently profited through rapping and acting over the last few years.
Musical Style
Dicky's musical style has often been described as comical and relatable. In fact, the rapper's true passion is actually comedy. He once stated that he started making music "simply to get attention comedically, so I could write movies, write TV shows and act".
Also, he has cited his musical inspirations as being Childish Gambino, J. Cole, ASAP Rocky, and Snoop Dogg. As can be seen in the show Dave, Dicky is regularly the opposite of egotistical. Actually, he frequently takes aim at himself on his tracks.
Lil Dicky Girlfriend
As far as the public is concerned, Dicky has seemingly only had one serious relationship since he broke into the rap game. The girl's name was Molly and Dicky even made a song titled after her.
Dicky is currently single as far as we know. In the show, his love interest is a kindergarten teacher named Ally. It's been theorized that she is based on a past or current love, but that has not been confirmed.
Lil Dicky
Lil Dicky is Skipping the Super Bowl for all the Right Reasons  Rethnea.gr

Dave Season 2 Streaming: Watch & Stream Online via Hulu  ComingSoon.net

'Dave' Actor and Rapper GaTa Arrested for Domestic Violence  The Source Magazine