Fetty Wap Net Worth: How Rich is the Rapper Actually in 2022?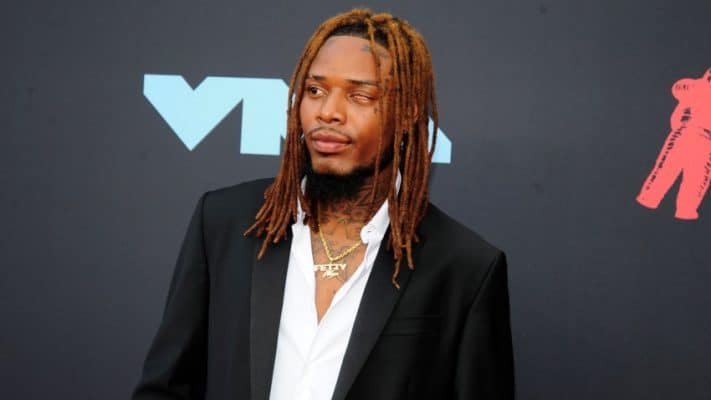 William Junior Maxwell II, better known as Fetty Wap is a 31 years old American rapper. He is best known for his debut song "Trap Queen", which peaked at Number 2 on the U. S. Billboard Hot 100 chart. Wap gained further recognition after the release of the other two songs "679" and "My Way". As of 2022, Fetty Wap net worth is estimated to be around $10 million.
Fetty Wap was arrested by the FBI on federal drug charges on Thursday, October 28, 2021. However, he was pleaded not guilty on Friday and was ordered held without bail at a virtual hearing.
| | |
| --- | --- |
| Full Name | Willie Junior Maxwell II |
| Birth Date | June 7, 1991 |
| Birth Place | Paterson, New Jersey, U. S. |
| Profession | Rapper |
| Ex-girlfriend | Turquoise Miami |
| Net Worth | $10 million |
Early life
Fetty Wap was born Willie Junior Maxwell II on the 7th of June, 1991 in Paterson, New Jersey, United States. At the time of his birth, his both were diagnosed with glaucoma. Later on, his left eye is fitted with an ocular prosthesis after the doctors were unable to cure his left eye. For his study, he joined the Eastside High School, which he dropped out to pursue a career in music.
Fetty Wap Net Worth & Career
View this post on Instagram
Wap started taking interest in music in 2013. He was given the name Fetty at an early stage of his career. Later on, Wap was added at the end of his name as a tribute to the rapper, Gucci Mane's alias, Guwop. He came up with his first debut song titled "Trap Queen" in 2014. The song was later included in the 2014 mixtape "Up Next", which was released in July 2014. His debut song went on to become a platinum record after November 2014. The song was played for more than 130 million plays on SoundCloud.
Fetty released the second song titled "679" from his first mixtape in June 2015. The official music video of the song was premiered on YouTube in May. He dropped the third song titled "My Way" on July 17, 2015. The song became a big hit that reached the seventh spot on the Billboard Hot 100. He released his fourth song "Again" on August 13, 2015, which peaked a spot in the Hot Rap Songs Chart.
In September 2015, he dropped his first studio album "Fetty Wap". The debut album received a good response and was subsequently placed at the first spot on the US Billboard 200. After the success of the first studio album, he released two mixtapes titled "Coke Zoo" and "Zoo 16: The Mixtape".
Fetty previewed his new song titled "Out The Hood" on September 28, 2021, through an Instagram video. The video was released with the caption "10/22 T. B. E.", giving a hint that he would release his new single or mixtape soon. In October 2021, he posted the official cover art of his new album titled "The Butterfly Effect". He was releasing his new album after six years of his debut album. Wap officially released his second studio album on October 22, 2021.
Personal Life
Fetty Wap has dated multiple women with whom he also has five kids. His first child named Aydin was born in May 2011 with his ex-girlfriend, Ariel Reese. Likewise, his fifth child named Zy was born in 2018 with his former girlfriend, Lezhae Zoena. In 2018, a model and reality TV star, Alexis Skyy claimed that Fetty is the father of her daughter, Alaiya. However, he clearly denied being a biological father of Alaiya.
Fetty was arrested by the FBI on a charge of one count of conspiracy on possessing and distributing controlled substances. He was arrested on October 28, 2021, and pleaded not guilty to the substantial charges in a New York Court. Wap was previously arrested in November 2017 after being pulled over on a Brooklyn highway.
Fetty Wap Net Worth
As of 2022, Fetty Wap's personal wealth is estimated to be around $10 million. He reportedly earned the hefty sum of around $1.5 million in cash distributing cocaine, fentanyl, heroin, and various guns.
Fetty Wap News
Fetty Wap Shares Message from Jail on New Album, Thanks Fans for 'Being Patient'  Complex

Busta Rhymes, Fetty Wap, Kamaiyah and More – New Hip-Hop Projects  XXLMAG.COM

Fetty Wap To Returns with New Album "King Zoo"  Rhyme Junkie