Kimberly Guilfoyle Net Worth, Age, Son, and Twitter
Kimberly Guilfoyle is an American television personality, author, and lawyer who is best known for co-hosting the Fox News show called The Five. She also served as an advisor for President Donald Trump.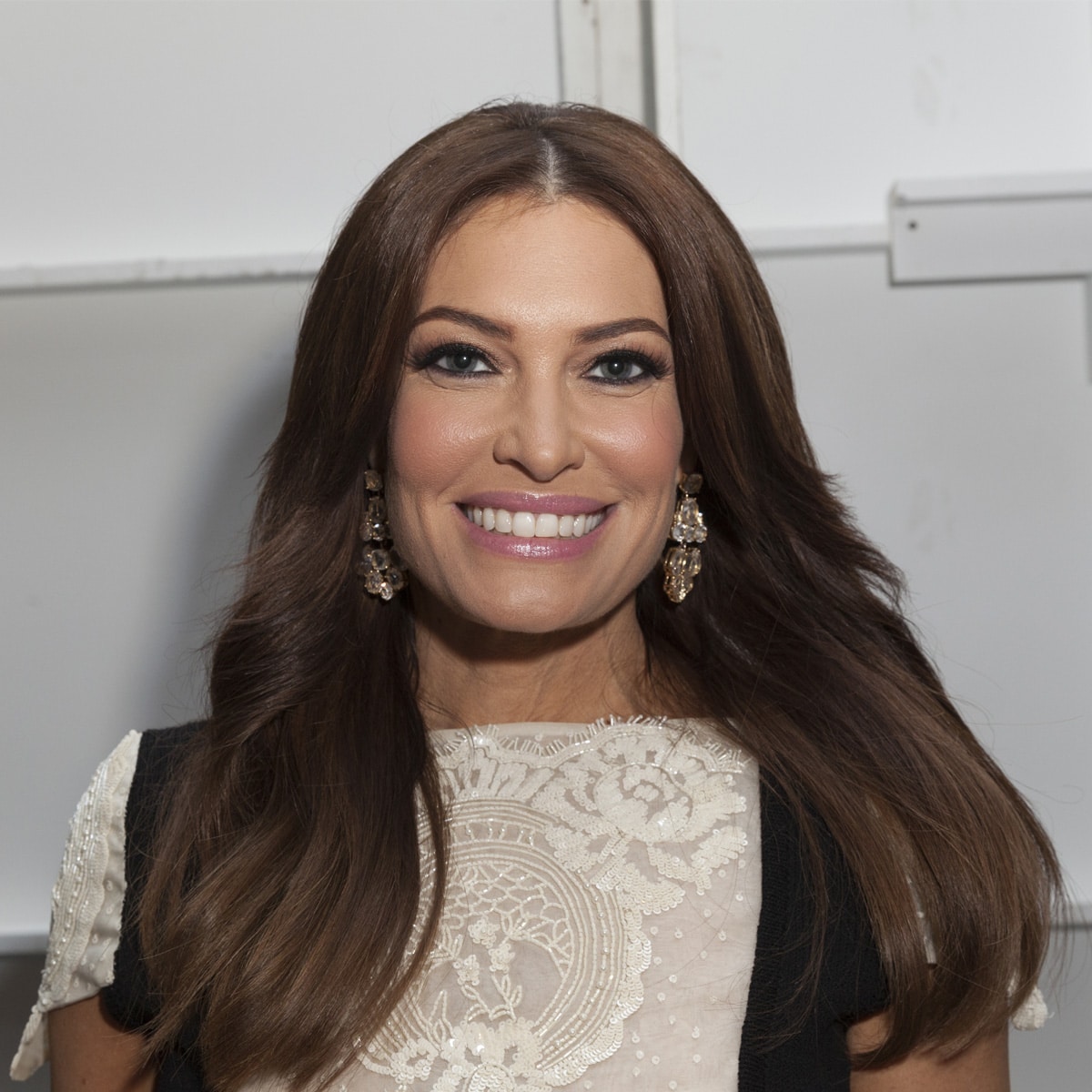 Early Life
| | |
| --- | --- |
| Full Name | Kimberly Ann Guilfoyle |
| Birth Date / Age | March 9, 1969 / 52 Years Old |
| Birth Place | San Francisco, California |
| Source of Wealth | Television |
| Relationship Status | Engaged To Donald Trump Jr. |
| Height | 5 ft. 7 in. / 170 cm. |
| Net Worth | $25 Million |
Guilfoyle was born in May of 1969 in San Francisco, California to parents Anthony "Tony" and Mercedes. After four years in the U.S. Army, her father worked construction and as a real estate investor. In fact, he served as an advisor to Mayor Gavin Newson until his death in 2008.
Meanwhile, her mother taught special education. Sadly, she passed away as a result of leukemia when Kimberly was only 11 years old. The TV personality has one brother named Anthony.
Guilfoyle grew up in the Mission District of San Francisco and in Westlake, Daly City. She attended Mercy High School and eventually went to the Univerity of California, Davis. She then earned her Juris Doctor from the University of San Francisco School of Law in 1994.
Impressively, she later studied in Ireland at Trinity College. While enrolled there, she published research in international children's rights and European Economic Community law.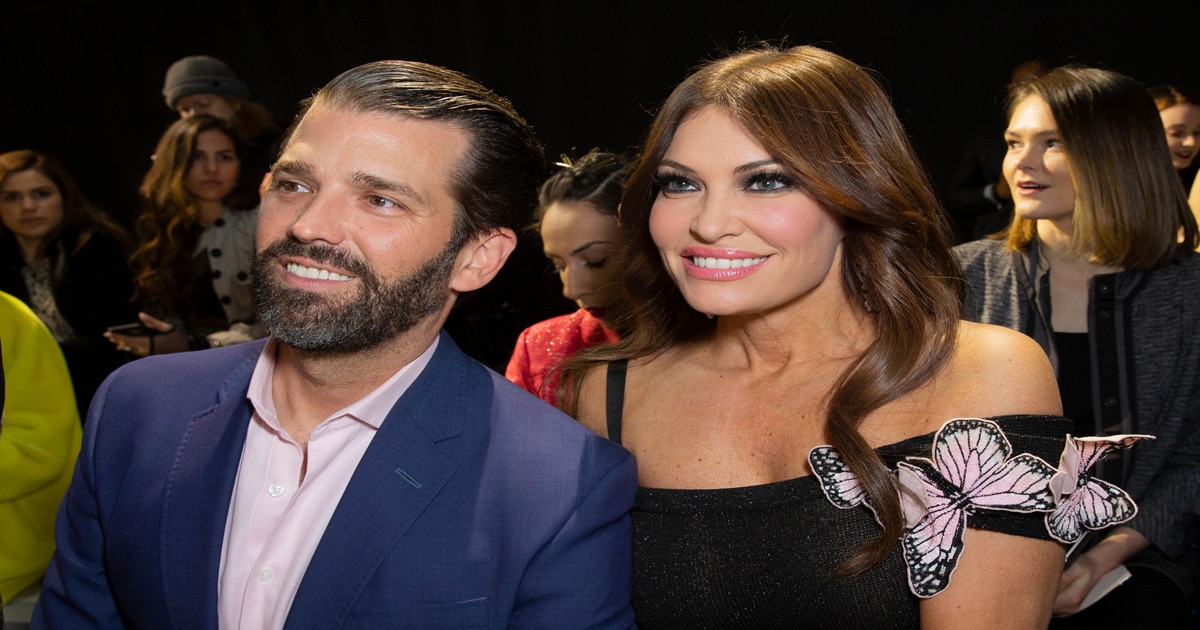 Kimberly Guilfoyle Net Worth and Career
It's no surprise that the bulk of Guilfoyle's $25 million net worth stems from her time on television. While working 13 years for Fox News, she became one of the network's wealthiest and highest-paid anchors. It's estimated that Guilfoyle earned north of $400,000 per year.
Originally hosting The Lineup and The O'Reilly Factor before they were canceled, Guilfoyle would eventually be hired to co-host a show called The Five. She'd remain in that position for eight years. She guest-hosted several other shows as well.
Prior to television, Guilfoyle utilized her law degree in the form of a San Francisco prosecutor. She later spent four years in Los Angeles working as a deputy district attorney. Although not grossing a ton of money from practicing law, she made a decent salary.
In 2020, Guilfoyle was selected to be the chair of the finance committee of the Trump Victory Committee. Even as early as that year, Trump reportedly paid her $15,000 a month for her efforts. She then made a speech at the 2020 Republican National Convention.
Guilfoyle wrote a semi-autobiographical and advice book titled Making the Case: How to Be Your Own Best Advocate in 2015.
Kimberly Guilfoyle Twitter
As of 2021, Guilfoyle possesses 1.7 million followers on her Twitter account. Her page is almost exclusively political content circulating around her role within the Conservative Party.
Kimberly Guilfoyle Son
The television personality had her one and only child in 2006, a son named Ronan Anthony. Guilfoyle and businessman Eric Villency (the father) married that same year. However, they got divorced four years later. Apparently, Ronan is already striving to become a politician.
Recent Engagement
Rumored to be dating in April of 2018, Guilfoyle and Donald Trump Jr. got engaged in January of 2022. In fact, the two have already purchased a $4.4 million home in The Hamptons. The ring was reportedly an eight-carat diamond. Interestingly, Trump Jr.'s wife Vanessa filed for divorce in 2018 and confirmed her ex-husband's history with Guilfoyle.
After selling their home in The Hamptons for $8.1 million, the couple decided to joint-purchase a home in Jupiter, Florida for $9.7 million. That's where they currently reside.
Other Relationships
In 2001, Guilfoyle married then San Francisco city Supervisor Gavin Newsom. He would be elected mayor two years later and the couple filed for divorce in 2006. Then, that very same year, she married the father of her son Eric Villency. Again, the relationship lasted four years.
Kimberly Guilfoyle Age
As of January of 2022, Guilfoyle is 52 years of age. She first appeared on television at the age of 35 to host Court TV's Both Sides. Over the course of her almost 20-year career, she has evolved into a very wealthy woman.
Notably, Guilfoyle was given an ultimatum to either resign or be fired in 2018 following sexual harassment accusations were brought up against her. It was later discovered that Guilfoyle was forced to resign rather than leave by choice.
Kimberly Guilfoyle News