Rachel Maddow Net Worth: How Rich Is the Television Host in 2022?
Maddow is an American television host and liberal political newscaster who is best known for her work at MSNBC along with her trio of books. The Rachel Maddow net worth is roughly $25 million as of 2022.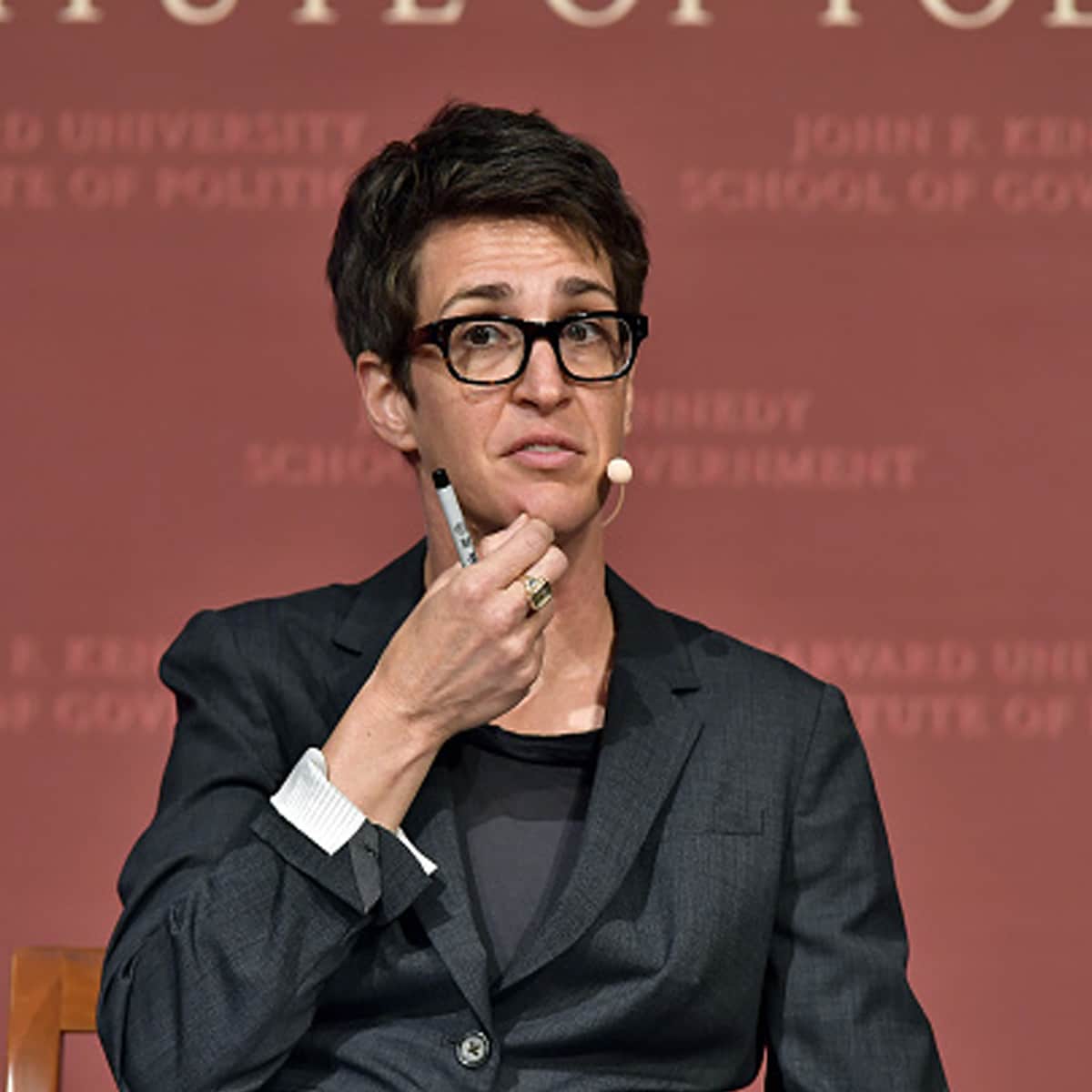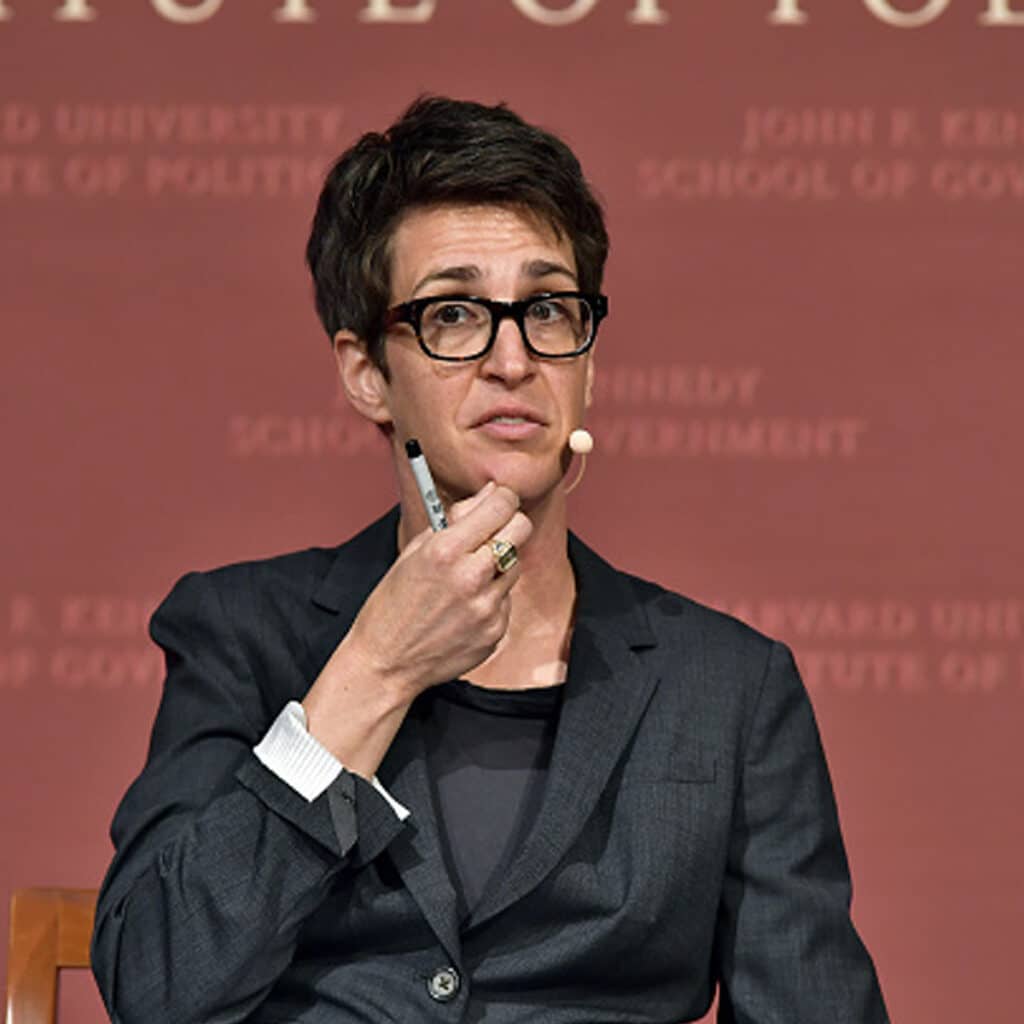 Early Life
| | |
| --- | --- |
| Full Name | Rachel Anne Maddow |
| Birth Date / Age | April 1, 1973 / 48 Years Old |
| Birth Place | Castro Valley, California, USA |
| Source of Wealth | Television |
| Relationship Status | Partners With Susan Mikula |
| Height | 5 ft. 10 in. / 180 cm. |
| Net Worth | $25 Million |
Rachel Anne Maddow was born in April of 1973 in Castro Valley, California to parents Robert and Elaine. Her father is a former United States Air Force captain turned lawyer for the East Bay Municipal Utility District. Meanwhile, her mother was a school program administrator.
Maddow's only sibling is an older brother by the name of David. As far as her lineage is concerned, she is of Dutch, Canadian, English, and Irish descent. Also, her paternal grandfather was from a family of Jews who escaped to the United States from the Russian Empire.
The television host attended Castro Valley High School in her hometown before enrolling at Stanford University. In 1994, Maddow graduated with a degree in public policy.
As a freshman at university, a college newspaper outed her as a lesbian when they published an interview of her disclosing the information. The paper came out before she was able to tell her parents.
In 1995, Maddow pursued her postgraduate studies at Lincoln College, Oxford. Seven years later, she earned a Doctor of Philosophy (DPhil) in politics at the University of Oxford.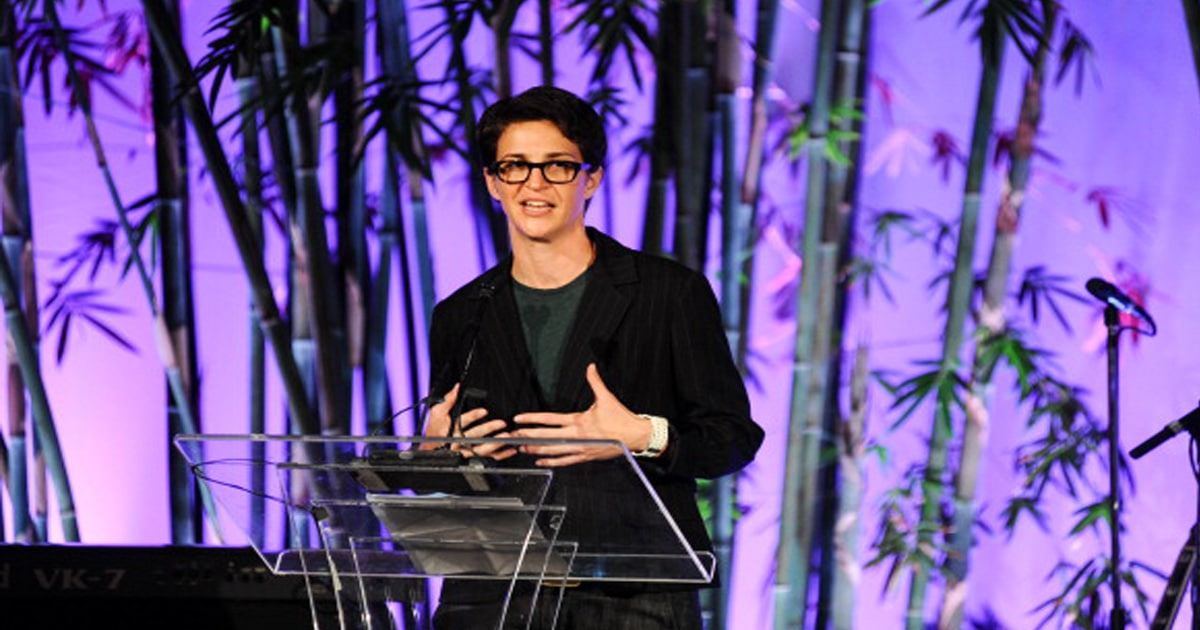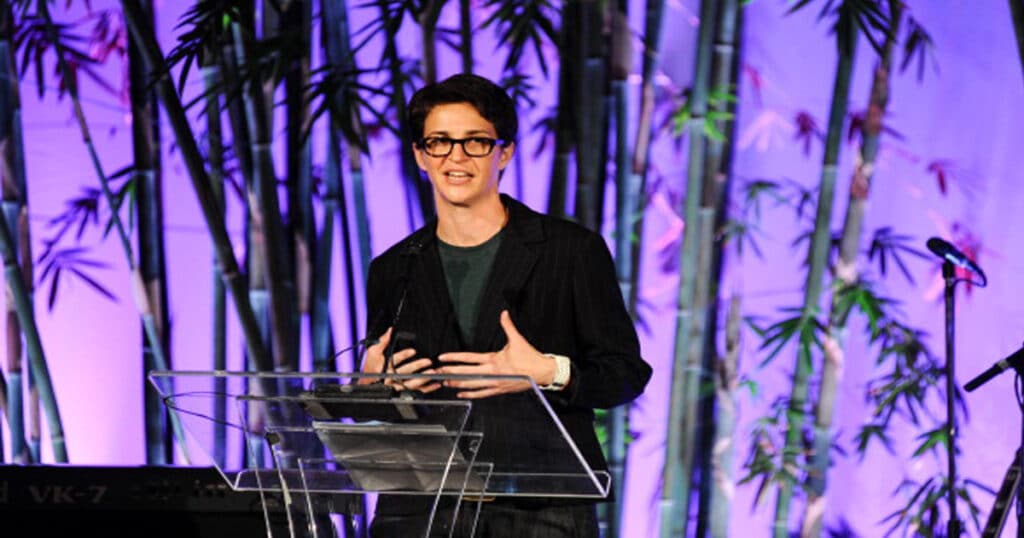 Rachel Maddow Net Worth and Career
Maddow's first gig post-college was on the radio where she hosted and co-hosted a few different shows, including Unfiltered alongside rapper Chuck D of Public Enemy.
Then, her weekday two-hour radio program called The Rachel Maddow Show debuted in April of 2005. Four years later, the show aired on MSNBC in the form of a nightly television program.
After its debut, the show topped Countdown as the highest-rated show on MSNBC several times. Moreover, Maddow became the first openly gay or lesbian host of a primetime news program in the United States.
Over the years, Maddow has done guest spots on shows such as Tucker hosted by Tucker Carlson, Paula Zahn Now on CNN, MSNBC's Race for the White House, Countdown with Keith Olbermann, amongst many others.
Currently, Maddow possesses an incredible 10.6 million followers on her Twitter account, where she remains very active. To go along with that, her Instagram account hosts 518,000 followers as of this point.
Interestingly, it's been reported that Maddow made about $7 million per year working for MSNBC in the past. However, she recently inked a new deal with the network that earns her roughly $30 million a year, which is obviously a remarkable amount.
Right now, Maddow splits her time living in Manhattan, New York, and West Cummington, Massachusetts with her partner Susan Mikula. The couple met in 1999 when Maddow was working on her doctoral dissertation.
Published Books
Throughout her career, Maddow has published three books, as well as a monthly opinion column for The Washington Post, and a crossword puzzle for The New York Times.
Her first book, Drift: The Unmooring of American Military Power, was published in 2012 and examines the theory that the United States's manner of going to war has gradually become more secretive and less democratic.
Her second book, Blowout: Corrupted Democracy, Rogue State Russia, and the Richest, Most Destructive Industry on Earth, is a 2019 non-fiction work. It debuted atop The New York Times Best Seller list and the audiobook version was awarded Best Spoken Word Album at the 63rd Annual Grammy Awards.
Her third book, Bag Man: The Wild Crimes, Audacious Cover-up, and Spectacular Downfall of a Brazen Crook in the White House, co-written with Michael Yarvitz, was published in December of 2020.
Rachel Maddow Net Worth
The Rachel Maddow net worth figure of $25 million has been amassed through her work on television along with her published books. It's been reported that Maddow makes an astounding $30 million per year for MSNBC.
Rachel Maddow